Photographs from Social Media Have Quadrupled Since 2013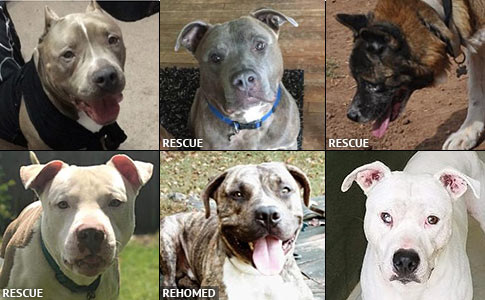 Photographs of six fatally attacking dogs in 2017 obtained from multiple sources.
---
Jump down to view all 2017 breed identification photographs or read our analysis first.
---
DogsBite.org - In 2013, we began the tradition of publishing breed identification photographs of fatally attacking dogs when available through news reports, social media websites and law enforcement agencies. Of the 39 U.S. dog bite-related fatalities recorded in 2017, 56% (22) had identification photographs, down from the high of 72% last year. Pit bulls and their mixes represent 82% (18) of all breed identification photographs collected in 2017, up from 76% last year.
Of the 22 cases with identification photographs, 73% (16) were captured by news media, up from 62% last year and 59% (13) were located on social media pages of the dog's owner or family members, over four times greater than in 2013. Animal control departments supplied 18% (4) of all photographs in 2017. Departments in California, Ohio, Georgia, Texas and Florida allowed news media to photograph the dogs while quarantined in 6 cases, raising that number from 18% to 45%.
Of all cases with photographs, DogsBite.org located 18% (4) on social media that were otherwise unpublished; each case involved pit bulls.
In 2017, 73% (16) of all collected identification photographs were family dogs. Pit bulls and their mixes perpetrated 75% (12) of these family member and household deaths, including killing three primary caretakers. No other dog breed with an identification image inflicted an owner death in 2017. The case of Carol Harris, who was rehabbing "an orphaned akita" to make it "adoptable" when the dog killed her, is similar, but Harris did not appear to be the akita's primary caretaker.
Of all cases with breed identification photographs, 91% (20) involved dogs taken into custody and quarantined and 14% (3) were shot and killed at the scene. Images of the shot dogs were located on social media pages of their owners, and in one mauling death, the NextDoor app. Of all 39 recorded dog bite fatalities in 2017, 15% (6) involved rescued or rehomed dogs. Identification photographs from social media and adoption websites captured 83% (5) of these rescue dogs.
Cases Lacking Photographs
Of the 17 cases that lacked an identification photograph, 65% (11) involved pit bulls and nearly half of all cases 47% (8) involved dogs shot to death at the scene. Pit bulls represent 88% (7) of the dogs shot and killed, including one that died in a "hail of police gunfire" after the horrific mauling death of Javien Candelario. Another shot to death pit bull case lacking a photograph involved Kentucky State Police having surveillance footage capturing the entire fatal dog attack.1
Of the 9 remaining quarantine cases, one lacked any media coverage, the death of 41-year old Grace Walks. In another case, also involving a pit bull, the shelter refused to allow news media to photograph the dogs. 35% (6) of all cases lacking an identification photograph did not involve pit bulls. If one adds the 7 shot pit bull cases and the 2 pit bull quarantine cases, that is 9 pit bull mauling deaths where an identification photograph had slim chances of ever becoming public.
---
Jump down to view all 2017 breed identification photographs or continue reading our analysis.
---
Breed Misidentification Wars
In 2017, there were two breed misidentification wars; both involved confusion. After three dogs killed a 6-year old boy and seriously injured a 5-year old girl while walking to a school bus stop in Atlanta, initial reports identified two of the dogs as a pit bull and pit bull-mix. Later reports revised the animals to a "pit bull and border collie." By this time, however, both pit bulls had already been photographed by the media and belonged to the same owner who had been taken into custody.
Animal control seized other loose dogs in the area, one was a border collie. To this day, there is no verification it was involved in the attack.
The other misidentification case was primarily due to law enforcement and the media being unfamiliar with XXL pit bull "designer" breeds. After the horrific mauling death of Cecille Short in Oklahoma City, and the accompanying image of the dogs, first located on the NextDoor app, the media simply began calling the dog a "large white dog." That evaporated fairly quickly once they learned about XXL pit bulls and the poor breeding practices of "designer" XXL bully breeders.
Finally, 2017 marked a year when we entered into territory that is more corrosive than breed misidentification wars. After a young woman who advocated for pit bulls was killed and eaten by her own two pit bulls, zealots on social media responded with denial and conspiracy theories, just like they did after the death of pit bull advocate Darla Napora in 2011. People claimed Bethany Stephens' pit bulls were innocent; she was instead "murdered" or "attacked by a wild animal."
The conspiracy theories, which spread like wildfire on social media, and were further fueled by media outlets that published them, were so destructive the Goochland County Sheriff's Office had to give a second press conference in order to stop to them. This is the part of the conference that you should always remember: "It's been difficult and I am afraid that even after releasing these additional facts as we have tonight, it's not going to nullify some of these people," the sheriff said.
Goochland County Sheriff James Agnew is exactly correct. Nothing will nullify pit bull zealots who willfully ignore the truth. In the face of a devastating mauling death, they lie to themselves, lie to their friends, lie to the public on social media and vilify the messenger. Our collection of over 400 fatal dog attacks with thousands of citations along with our breed identification reports are not meant for them. They are meant for people who are truly investigating this public safety issue.
---
More photos of larger sizes are often available at the indicated full blog post link for each victim. Also, jump down to learn how we track the photograph sources for each fatal dog attack case.
---
2017 Fatal Dog Attack Breed Identification Photographs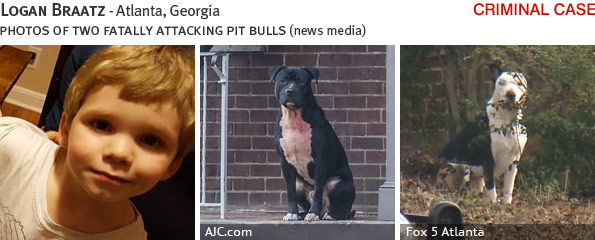 ---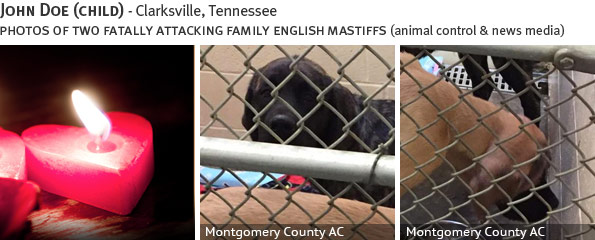 ---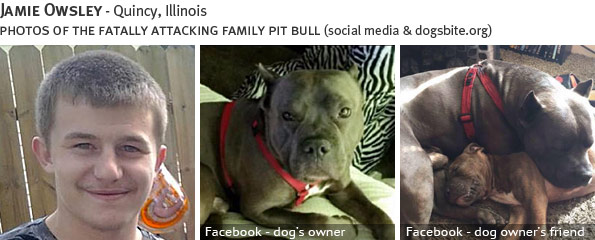 ---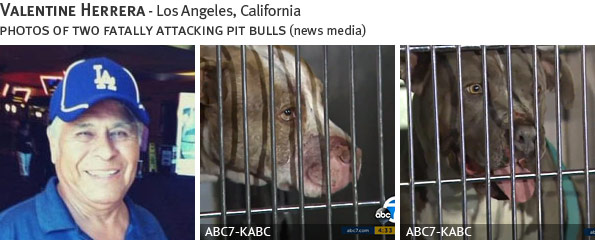 ---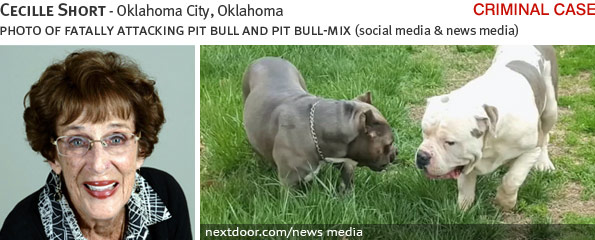 ---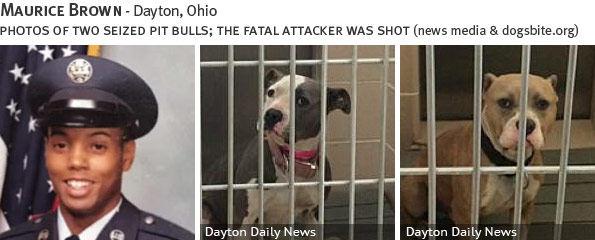 ---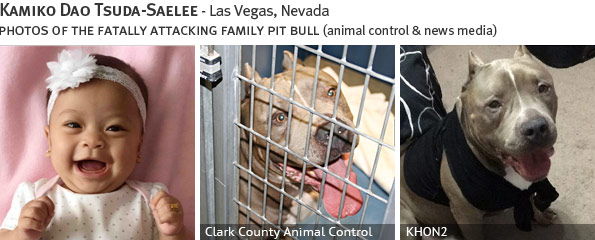 ---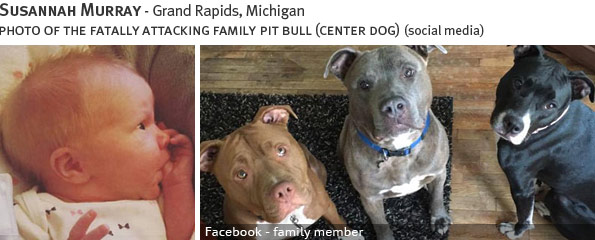 ---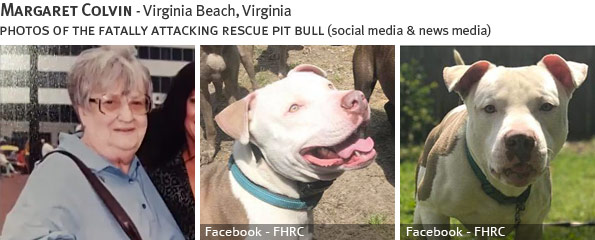 ---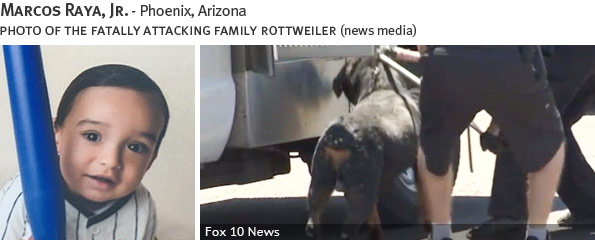 ---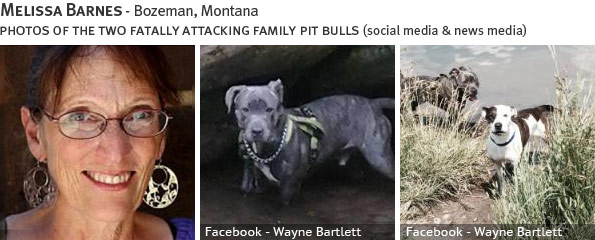 ---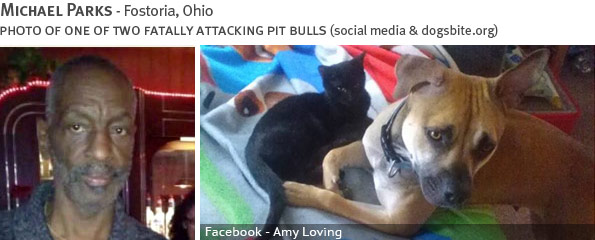 ---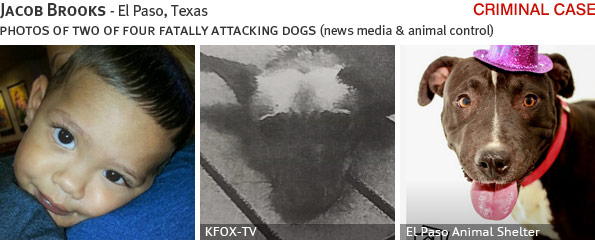 ---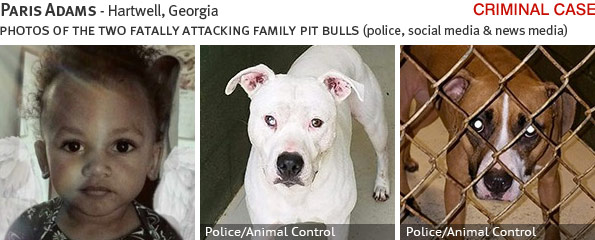 ---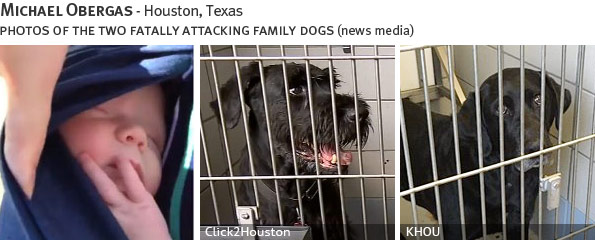 ---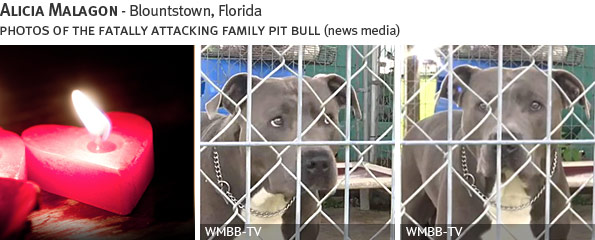 ---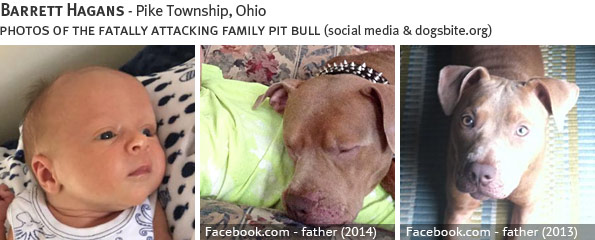 ---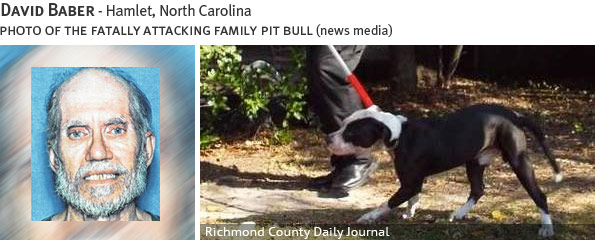 ---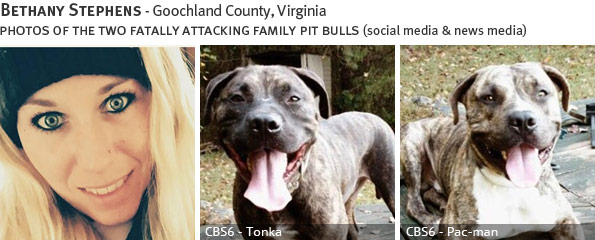 ---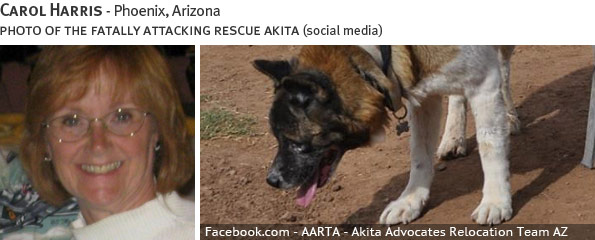 ---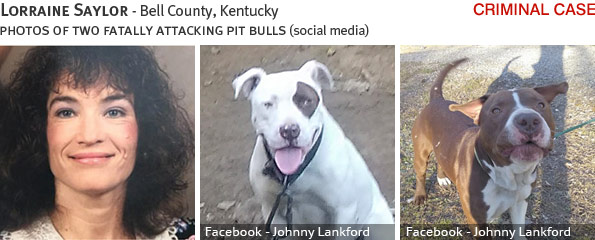 ---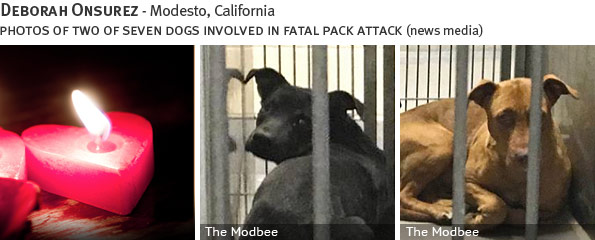 ---
Post Publication Identification Photographs
Breed identification photographs discovered after the publication of this post on January 11, 2018. These photographs are not included in our overall analysis; they were unavailable at that time.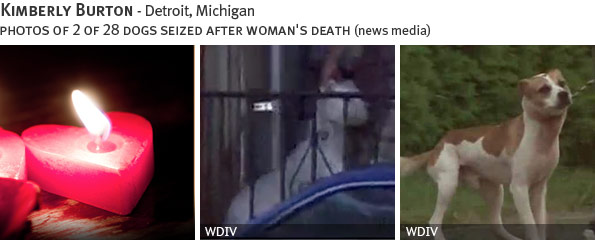 ---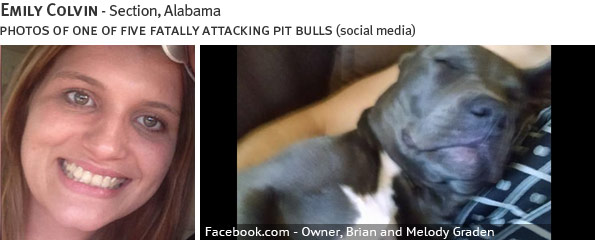 ---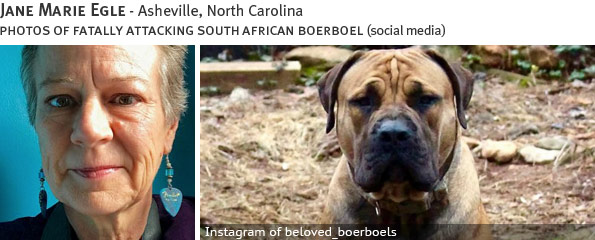 ---
How We Track Photograph Sources
We track the identification photograph's original source. There also may be multiple images in one case, so multiple sources may be attributed to a single case. For instance, after the death of Paris Adams, the news media shot original images, there were social media images and the shelter provided a photograph. Also, the news media can be an overlapping (dual) category because they often republish images provided by law enforcement that the public otherwise would not see.
What is easy to see in our tracking and analysis is the rising number of identification photographs located on social media, from only 16% (3) of all collected images in 2013 to 59% (13) in 2017. It is also easy to see the remarkably low number of law enforcement and shelters that release identification photographs after a fatal dog attack. They supplied 18% (4) of the 22 cases with identification images and just 14% (4) of the 29 quarantine cases after a dog bite fatality in 2017.
Photograph Tracking Categories
News media supplied photograph and/or an important republished photograph
Social media website supplied identification photograph
Law enforcement or animal control department supplied photograph
Animal control department allowed news media to take photographs
Canines shot to death at the scene of a fatal dog attack
Canines taken into quarantine after a fatal dog attack
Related articles:
01/09/17: 2016 Fatal Dog Attack Breed Identification Photographs - DogsBite.org
01/14/16: 2015 Fatal Dog Attack Breed Identification Photographs - DogsBite.org
08/31/15: Who Can Identify a Pit Bull? A Dog Owner of 'Ordinary Intelligence'...
01/07/15: 2014 Fatal Dog Attack Breed Identification Photographs - DogsBite.org
01/03/14: 2013 Fatal Dog Attack Breed Identification Photographs - DogsBite.org
---