Fourth Time Police Had Been Called to Owner's Home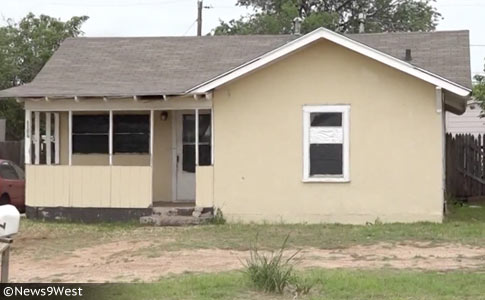 A man died after being attacked by a pit bull and dragged up and down the sidewalk.
Man Killed by Dog
Big Spring, TX - A 46-year old man is dead after being attacked by a dog in Big Spring. The fatal attack occurred about 6:00 am in the 1100 block of East 13th Street. Neighbors told NewsWest 9 the man was dragged up and down the sidewalk before police arrived. Officers open fired on the dog, described as a pit bull, before Big Spring Animal Control took the dog into custody. John Henry, 46-years old, was transferred to Scenic Mountain Medical Center where he later died.
One neighbor, a former dispatch worker, witnessed the attack. "They were all around him just trying to get the dog off him," Traci Myrick said. "I just felt so helpless because I couldn't do anything." Myrick awoke that morning to screaming and her own dogs barking. She quickly called 911. "They had sticks, they had a tire even all throwing it at the dog," she said. "The dog would stop a little bit and then go back to the man." Myrick stayed on the line with 911 during the attack.
According to neighbors, the owner of the dog lives at an abandoned home on the block. This is probably the fourth time police have been to the home, Myrick said, and they've only been living there for about three weeks. The owner also has a pit bull puppy, Myrick said. It is unclear at this time if the owner of the dog will face charges. The dog is currently being held at the Big Spring Animal Shelter. Big Spring is located in Howard County near the cities of Midland and Odessa.
---
Join Texas Dog Bite Victims' Advocacy - Join our Texas email list to stay informed
View the DogsBite.org Google State Map:
Texas Fatal Pit Bull Attacks
.
Related articles:
05/01/21: 2021 Dog Bite Fatality: Family Dog Fatally Mauls 4-Year Girl in Fort Worth, Texas
03/02/12: 2021 Dog Bite Fatality: Woman Killed by Pack of Dogs During State Power Crisis
---
Baseline reporting requirements:
Law enforcement departments across the United States should release consistent "baseline" information to the media and the public after each fatal dog mauling,
including these items
.