Nonprofit Obtained 50% of all Breed ID Photographs in 2018

Photographs of six fatally attacking dogs in 2018 obtained from multiple sources.
---
Jump down to view all 2018 breed identification photographs or read our analysis first.
---
DogsBite.org - In 2013, we began the tradition of publishing breed identification photographs of fatally attacking dogs when available through news reports, social media websites and law enforcement agencies. Of the 36 recorded U.S. dog bite-related fatalities in 2018, 50% (18) had identification photographs, down from 56% in 2017 and 72% in 2016. Pit bulls and their mixes represent 83% (15) of all breed identification images collected in 2018, similar to last year.
Of the 18 cases with identification photographs, 56% (10) were captured by news media, down from 73% last year, and 56% (10) were located on social media pages of the dog's owner or family members. Half of all identification images in 2018, 50% (9), were the result of DogsBite.org research and otherwise may have gone unpublished. Police/shelter agencies only released photographs in 2 cases, yet 67% (24 of 36) of all deaths involved dogs taken into quarantine.
42% (15 of 36) of all dog bite fatalities in 2018 involved one or more fatally attacking dog shot to death at the scene by police or its owner.1
In 2018, nearly a quarter of the breed identification photographs, 22% (4), involved rescued or rehomed dogs that killed a person, of which 75% (3) had been vetted by an animal agency prior to being adopted out. 75% of these same fatal attacks occurred within 3 to 14 days after being adopted. In 2018, 78% (14) of all identification photographs collected involved family dogs that killed a household member. Of this subset, 43% (6 of 14) involved the dog killing its owner.
28% (5) of dogs with breed identification photographs in 2018 had a known history of human aggression before killing a person. Another 28% involved dogs with a known history of animal aggression (some cases involved both). 28% of cases with photographs involved the dog or victim living in the home for less than 60 days prior to the lethal attack. Two of these deaths involved infants, just 6 and 8 days old, carried out by a pet pit bull and wolf-dog hybrid, respectively.
Breed Misidentification Conflicts
In 2018, there were three breed misidentification conflicts; taxpayer-funded animal shelter officials perpetuated all three. The alleged "sausage dog attack" of Tracy Garcia in Oklahoma, can only be seen as fraud carried out by two employees of the Ardmore Animal Shelter. The cheeky media reports went viral, despite a statement by a veterinarian disputing them, the only professional who had examined these dogs while they were alive. The largest dog in the pack is clearly a pit bull.
It was not only the breed that Dr. Aldridge disputed, it was the weight of the largest dog too, which Aldridge estimated to be 55-60 pounds.
The second misidentification conflict involved a dog that was picked up as a stray on February 23, 2018 by Pinellas County Animal Services and identified as a "pit bull mix type." By March 14, the dog was relabeled a "Retriever/Hound" mix and available for adoption. The dog's first documented bite occurred at the adoption center on March 26 when the dog first met and bit its adopter, Paul Maser. Five months later, the dog fatally attacked an infant while under the care of Maser's wife.
The third breed misidentification conflict occurred in October after a family pit bull of eight years brutally killed its female owner in The District. Chris Schindler of Humane Rescue Alliance, the taxpayer-funded animal control contracting agency in D.C., deliberately distorted the truth about this "obvious" pit bull, calling it a "very large breed mix dog—mixed-breed dog" on television while standing in front of an Alliance transport van covered with large, vivid photographs of pit bulls.
Summary
With four public information requests still out at the time of writing this post, we believe that more breed identification photographs for 2018 will eventually be obtained. What stands out the most this year, as in the past, is the number of cases involving dogs taken into quarantine after a fatal attack (over 65% in 2018), but few police/shelter agencies released an identification photograph. We then can only rely on the news media being at the scene or images located on social media.
That 50% of all breed identification photographs in 2018 were the result of our research speaks volumes as well. Since "breed" is nearly always an issue after a fatal pit bull attack, and since a portion of taxpayer-funded animal shelter officials will lie to the media and the public to protect the pit bull breed, it seems fair that more law enforcement agencies should be releasing a breed ID photograph after a deadly attack, like the Citrus County Sheriff's Office did after a baby's death.
---
2018 Fatal Dog Attack Breed Identification Photographs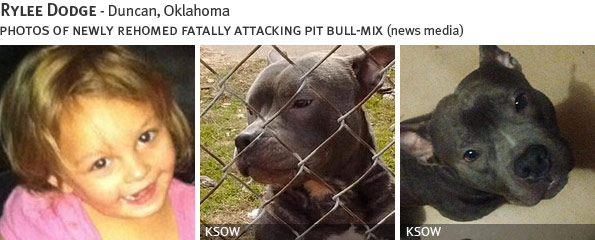 ---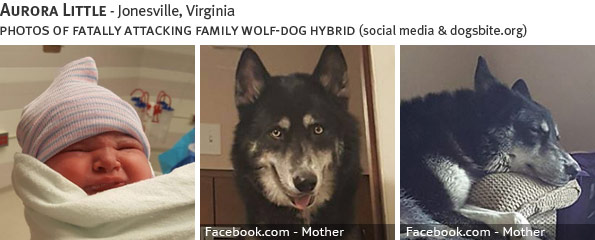 ---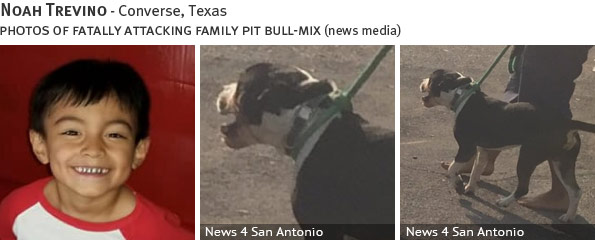 ---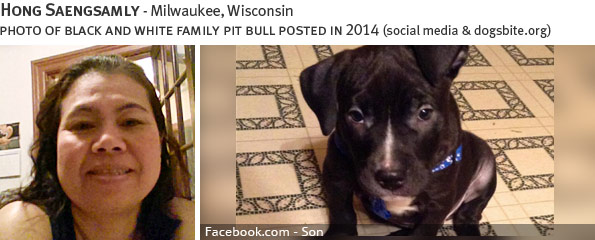 ---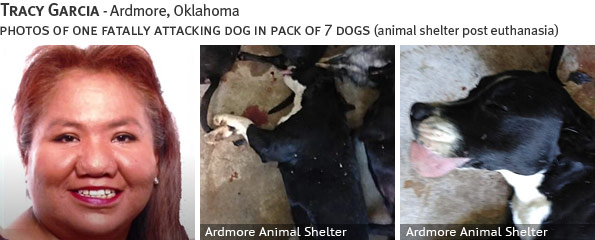 ---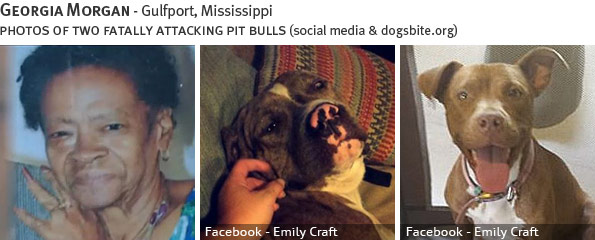 ---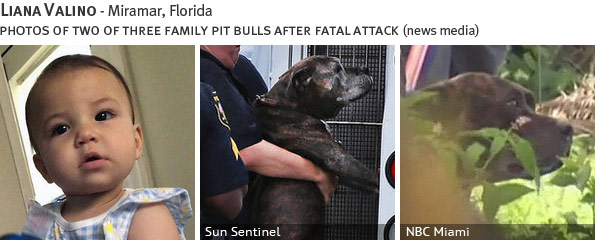 ---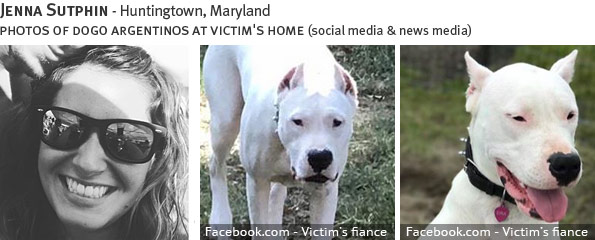 ---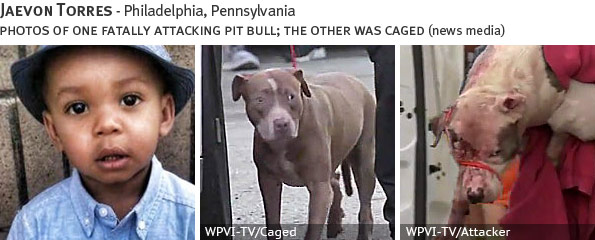 ---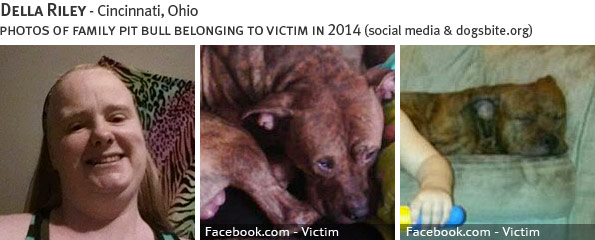 ---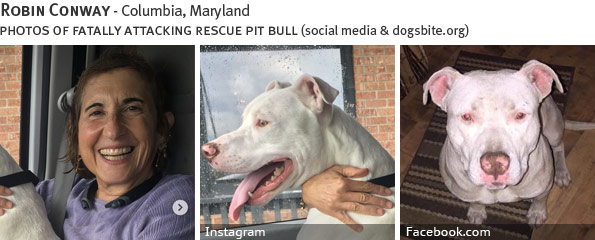 ---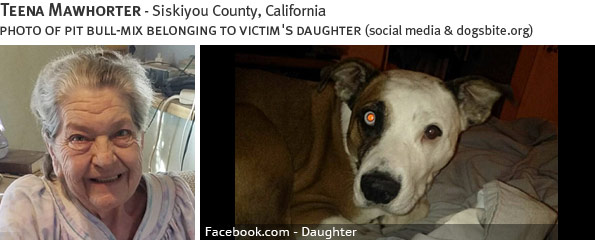 ---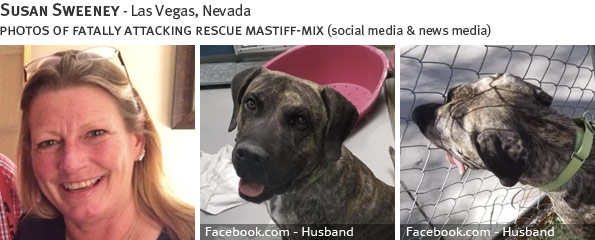 ---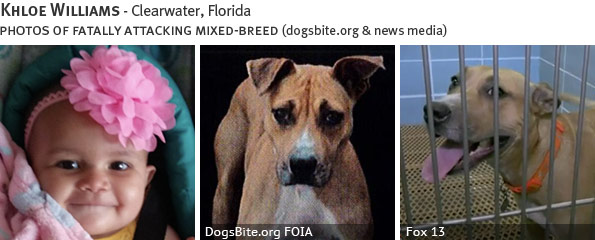 ---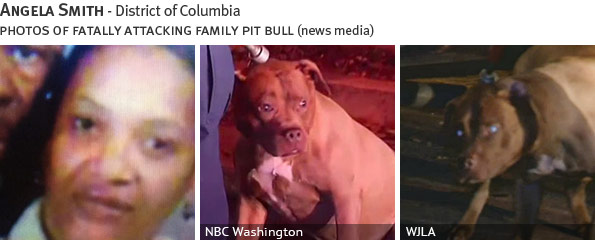 ---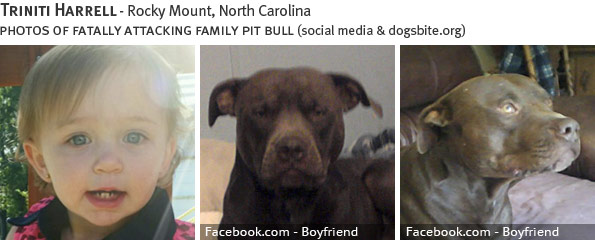 ---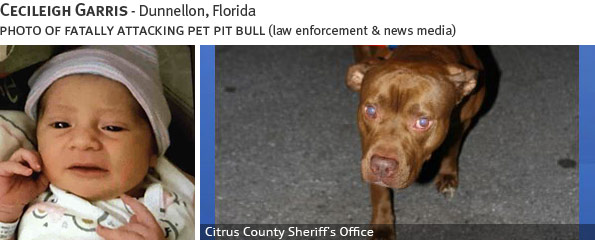 ---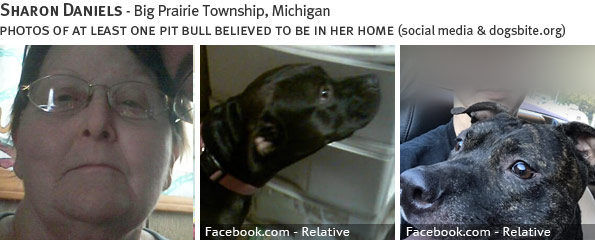 Post Publication Identification Photographs
Breed identification photographs discovered after the publication of this post on January 8, 2019. These photographs are not included in our overall analysis; they were unavailable at that time.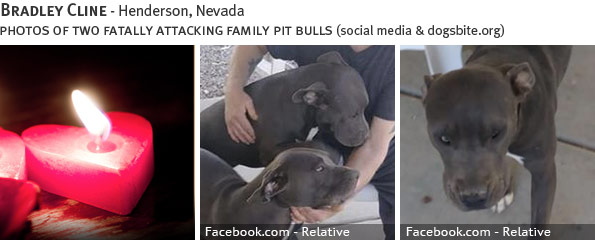 ---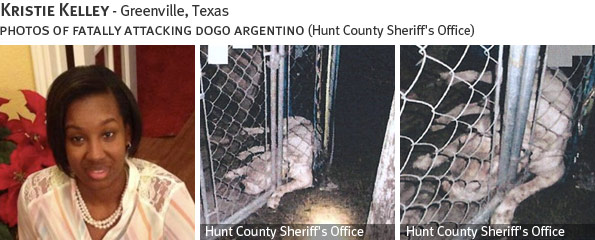 How We Track Photograph Sources
We track the identification photograph's original source. There also may be multiple images in one case, so multiple sources may be attributed to a single case. For instance, after the death of infant Khloe, the news media shot original images and through a FOIA, DogsBite obtained the original adoption listing images. Also, the news media can be an overlapping (dual) category because they often republish images provided by law enforcement that the public otherwise would not see.
What is easy to see in our tracking and analysis is the rising number of identification photographs located on social media, from only 16% (3) of all collected images in 2013 to 56% (10) in 2018. It is also easy to see the remarkably low number of law enforcement and shelters that release identification photographs after a fatal dog attack. They supplied just 11% (2) of the 15 cases with identification images and just 8% (2) of the 24 quarantine cases after a dog bite fatality in 2018.
Photograph Tracking Categories
News media supplied photograph and/or an important republished photograph
Social media website supplied identification photograph
Law enforcement or animal control department supplied photograph
Animal control allowed news media to take photographs inside shelter
Canines shot to death at the scene of a fatal dog attack
Canines taken into quarantine after a fatal dog attack
---
Related articles:
01/11/18: 2017 Fatal Dog Attack Breed Identification Photographs - DogsBite.org
01/09/17: 2016 Fatal Dog Attack Breed Identification Photographs - DogsBite.org
01/14/16: 2015 Fatal Dog Attack Breed Identification Photographs - DogsBite.org
08/31/15: Who Can Identify a Pit Bull? A Dog Owner of 'Ordinary Intelligence'...
01/07/15: 2014 Fatal Dog Attack Breed Identification Photographs - DogsBite.org
01/03/14: 2013 Fatal Dog Attack Breed Identification Photographs - DogsBite.org
---