Foster Parent is Police Officer; Dog Adopted Out by County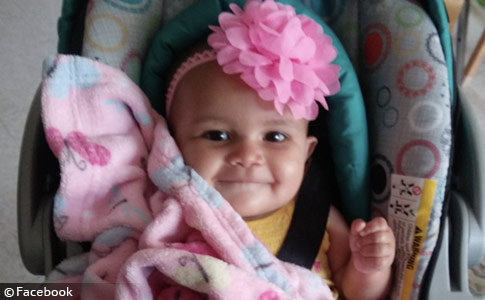 Khloe Ann Williams, 7-months old, was killed by a family dog while in foster care.
Previous Documented Bite
UPDATE 10/14/18: On Friday, during a press conference with Clearwater Police Chief Dan Slaughter, new details were released. We already knew the attack was vicious when the attorney for the biological mother stated it would likely be a closed casket funeral, but Slaughter went even further in his remarks. It was also learned Friday that the dog bit it's owner just after being adopted in March -- the dog had a documented bite record, therefore criminal charges could be possibile.
"Something like this doesn't happen without someone making some kind of mistake." - Attorney Nioti Koulianos, representing the baby's biological mother
On October 5, a caseworker from Directions for Living dropped off 7-month old Khloe Willams to the home of Paul Maser, the former Clearwater Deputy Chief, and his wife Pamela. Maser's son, Clearwater Police Detective Jonathan Maser, was fostering the baby. Currently, Clearwater police are investigating the baby's death despite this conflict of interest. Also, Slaughter is a Board of Director for Directions for Living, the agency responsible for Khloe's case management.
According to Slaughter, Pamela was preparing a bottle for the baby, when the family dog -- which had been adopted from Pinellas County Animal Services in March -- became "a little energetic" in its crate. So Pamela opened the crate door. "The dog immediately goes after Khloe," Slaughter said. "Pamela Maser tried to intervene with this dog and get the dog separated from the child," he said. Khloe was rushed to Mease Countryside Hospital, where she was pronounced dead.
"This was not a simple bite, this was an attack and the dog did serious traumatic injuries to Khloe." - Clearwater Police Chief Dan Slaughter
Slaughter also revealed the female, spayed dog -- now being described as a mixed-breed of "multiple" variations -- had a previous documented bite. The bite occurred in March when the Masers were beginning the adoption process. The biological mother of the baby and her attorneys are calling for the Clearwater Police Department to hand the investigation over to the FDLE. But Chief Slaughter insists he has no intention of deferring the investigation to another agency.
10/09/18: County Adopted Out Dog
Major developments occurred Monday, after a family pit-bull-mix attacked and killed a baby while in foster care on Friday. Clearwater Police Detective Jonathan Maser was the licensed foster parent for Khloe Williams. At the time of the attack, Maser's parents were caring for the baby at their home. Maser's father is former Clearwater Deputy Chief Paul Maser, who now works in the city's records department. Clearwater police are investigating the baby's dog mauling death.
The foster parent currently is, and his father formerly was, employed by the very agency tasked with investigating this baby's mauling death.
As we suspected initially, the female, spayed pit bull-mix named "Lynnie" was a shelter system dog. Doug Brightwell, the Pinellas County director of animal services -- who withheld this information earlier -- confirmed this Monday. "We evaluate all animals that go through our adoption program for aggression toward food, for toys and treats, with people and with other animals and she did not show any signs of aggression through any of those assessments," Bright said.
Like other shelter pit bulls that have been temperament tested, but soon thereafter attacked and killed a child or an adult, Lynnie passed every test, according to Bright. The deception of shelter directors like Brightwell is they do not admit to the public or media that no temperament test can measure unpredictable aggression. The dog was adopted to the family in March. The dog belongs to the senior Masers. Paul Maser's wife was the only adult present during the fatal dog attack.
Though Clearwater Police are tight lipped about the circumstances of the attack, WFLA reports that an abuse hotline indicated Paul Maser's wife was present when the dog attacked and quickly intervened. The baby was transported to Mease Countryside Hospital were she was pronounced dead. The Clearwater Police Department homicide unit is conducting the investigation. Meanwhile, Khloe's biological mother has hired attorneys, who are conducting an investigation of their own.
Shavon Grossman, had been on a supervised visit with Khloe from 9:00 am to 1:00 pm Friday before a caseworker took her back to the senior Maser's home. Just one hour later, the dog attacked and mutilated the child. "The attack was severe to the point where we're probably going to have a closed casket," said one of Grossman's lawyers, Nioti Koulianos of the Law Office of Jocic and Koulianos. "The mother is not going to be able to see her baby's face ever again."
So far in 2018, 20% of all fatally attacking dogs have come from shelters or rescues. In the last month, three of four fatal attacks were by "vetted" dogs from county shelters. These dogs are not just attacking people -- they are killing people. This is an "acceptable" risk to public shelters, which deceptively hide behind the "known fact" that all of these tests fail to measure unpredictable aggression, and frankly many aggression issues outside of the limited shelter environment.
Pinellas County Animal Services now joins a growing number of taxpayer funded shelters (some which contract with private humane organizations) that adopted out dogs that went on to kill babies, children and adults in their households, including, but not limited to, Clark County (NV), Logan County (WV), Kent County (MI), El Paso County (TX), San Diego County (CA), Jackson-Madison County (TN), Buncombe County (NC), New York City (NY) and Rochester (NY).
It truly is a "life or death" decision every adopter accepts -- knowingly or not -- when adopting a dangerous breed from a city or county shelter.
---
Animal behaviorist Alexandra Semyonova wrote an analysis of shelter dog assessments in September 2016: Behavior Testing Shelter Dogs -- A Summary of Where We Are Now
---
10/06/18: Baby Killed in Foster Care
In a shocking development late last night, it was learned that the baby was in foster care when she was mauled to death by the dog. Earlier, Clearwater Police had said the baby was under the care of her grandmother. The baby has been identified as Khloe Ann Williams. Eckerd Connects, the foster agency in Pinellas County, confirmed the baby was in a foster home. The child's mother, Shavon Grossman, told Fox 13 that two case workers informed her of her baby's death.
Grossman was in the process of rehabilitating herself and had plans to reunite with her child on Monday. She was never made aware the foster parent owned a dog. "She was just so smiley, and so happy. Why didn't they stop the dog from getting near my baby and killing my child?" Grossman asked. "She's not even big enough to walk or crawl or anything, to even be able to mess with a dog. I don't understand how she was even around a dog that could do this," Grossman said.
The Tampa Bay Times reports the fatal dog mauling occurred at the home of her foster father's parents on Fairwood Avenue. Baby Khloe had been placed in a foster home (location unknown) licensed by A Door of Hope on May 15, according to Eckerd Connects, which contracts with Pinellas and Pasco counties to provide foster care services. "Everyone at Eckerd Connects is heartbroken," Chris Card, Eckerd's chief of community-based care said Saturday in a statement.
The dog remains in quarantine at Pinellas County Animal Services. Doug Brightwell, the Pinellas County director of animal services, said they had not yet contacted Williams' foster family about the dog. "This is the first fatality we've had in this county from an animal attack in quite a number of years," Brightwell said. DogsBite has no records of a fatal dog attack in Pinellas County since 2005, nor any record of a fatal pit bull or fatal rottweiler attack dating back decades earlier.
Police Officer was Foster Parent
Saturday afternoon, Fox 13 posted another shocking development. The foster parent caring for baby Khloe, who was mauled to death Friday, was Clearwater Police Department Detective Jonathan Maser. Predictably, "multiple agencies involved with the case have provided conflicting reports about who is conducting the investigation into the baby's death while in foster care," reports Fox 13. This is a disaster -- the foster parent is employed by the investigating agency.
Recall that Clearwater Police initially stated baby Khloe was under the care of her grandmother at the time of the fatal attack. Police later confirmed she was under the care of foster parents. Still later, we learned the attack occurred at the home of her foster father's parents on Fairwood Avenue. It's unclear if the baby lived at the Fairwood Avenue home or was just visiting. It is also unclear who owns the attacking pit bull-mix: the fostering adult(s) or the foster father's parents.
The attorneys representing Shavon Grossman sent a statement to ABC Action News Saturday:
"Khloe Ann Williams was a beautiful 7-month-old baby, who was viciously mauled by a dog, while under the apparent care of the State's foster care system. There were multiple agencies that were tasked with the care of the child, including the Florida Department of Children and Families, Eckerd Connects, Directions of Living, and A Door of Hope. We are actively looking for answers to all the questions the family is left with at this time. To be clear, while there have been conflicting reports, neither the biological mother nor anyone in her family were caring for the child at the time of the child's death. The parents and family of this child were failed by the child welfare system. Khloe's tragic death could have and should have been avoided, and was the direct result of inexcusable neglect." - Law Office of Jocic & Koulianos, P.A.
10/05/18: Pit Bull-Mix Kills Baby Girl
Clearwater, FL - A baby girl is dead after being attacked by a family dog. Fire and Rescue medics responded to call at 2:12 pm Friday at 1125 Fairwood Avenue. The 7-month old baby girl was transported to Mease Countryside Hospital, where she was pronounced dead. Few other details have been released. Clearwater police continue to investigate along with the Department of Children and Families. Pinellas County Animal Services took the attacking dog into custody.
FOX 13's Jordan Bowen confirmed Friday night the baby was under the care of her grandmother when the "mixed-breed" attacked. Neighbor Joshua Scott said he saw a gurney being taken out of the home, but he thought it was empty, reports the Tampa Bay Times. "We didn't know at the time there was actually a child on the gurney," Scott said. "I've come to find out it was a terrible scene." Shemica Keese, another neighbor, was devastated, "That's so sad. That's horrific," Keese said.
WFLA reports more details and clarifies the dog breed. The attack occurred while the baby was visiting her grandmother's home. The family pet, a female, spayed pit bull-mix named "Lynnie" fatally attacked the baby. WFLA interviews neighbors Scott and Keese. Scott said that when Pinellas County Animal Services took the dog into custody, "the situation was real tense" and the dog "was not happy." Keese said she had never a seen a dog at the grandmother's home before.
It is unknown at this time if the spayed pit bull-mix had come from a shelter facility or rescue.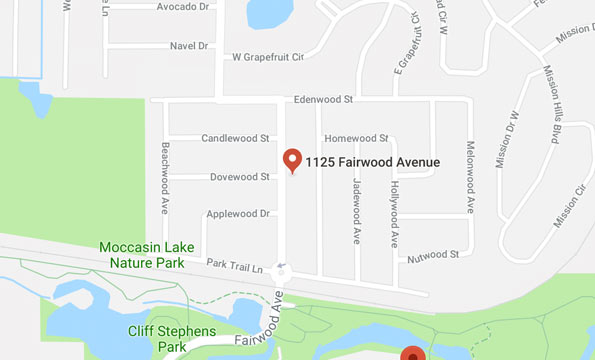 View the DogsBite.org Google Map:
Florida Fatal Pit Bull Maulings
.
Related articles:
07/19/18: 2018 Dog Bite Fatality: Child with Life-Threatening Injuries from Dog Attack Dies...
06/07/18: 2018 Dog Bite Fatality: Infant Killed by Pit Bull While Under Care of Grandmother...
---
Baseline reporting requirements:
Law enforcement departments across the United States should release consistent "baseline" information to the media and the public after each fatal dog mauling,
including these items
.