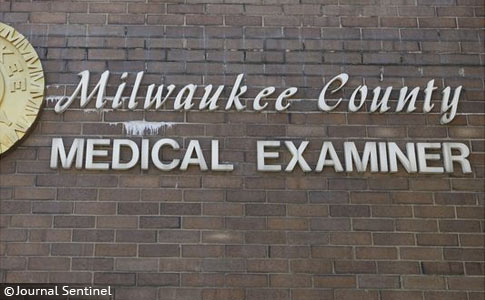 Hong Saengsamly, 49, was mauled to death by one or more of her three pet dogs.
Pet Dogs Kill Owner
Milwaukee, WI - After a 49-year old woman was found dead at her home over the weekend, the Milwaukee County Medical Examiner's Office ruled Monday she died due to "maulings by dogs." Hong Saengsamly was found dead at her home in the 500 block of North 28th Street late Saturday after her son, Jack, stopped by for a well-being check. When Jack entered into the home, he encountered her three dogs guarding the body and growling -- two pit bulls and a chihuahua.

The medical examiner listed Hong Saengsamly's cause of death as "multiple puncture and blunt force injuries" due to "mauling by dogs."
Jack tried to get the dogs away from her, but one of the pit bulls became so aggressive, he had to shoot it multiple times, according to the police report. Saengsamly was found in the kitchen. In a separate room, connected to the kitchen, a large black and white pit bull was lying on its side after being shot twice. There were two more bullet holes in the north wall of the room, according to the report. Jack claimed none of the dogs were violent and "had never attacked a person before."
Related articles:
02/20/18: 2017 Dog Bite Fatality: 22-Year Old Woman Dies in 'Grisly Mauling' by Her Pit Bulls
12/11/17: 2017 Dog Bite Fatality: Woman Mauled to Death by Her Pet Pit Bull in Alsip, Illinois

---
Baseline reporting requirements:
Law enforcement departments across the United States should release consistent "baseline" information to the media and the public after each fatal dog mauling,
including these items
.