Thursday, January 14, 2016
Most Powerful Images Came from Social Media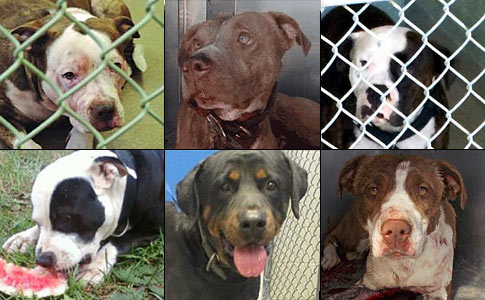 Photographs of six fatally attacking dogs in 2015 obtained from multiple sources.
DogsBite.org - In 2014, we began the tradition of publishing
breed identification photographs
of fatally attacking dogs when available through news reports, law enforcement or social media websites. Of the 35 total recorded deaths last year, 16 fatalities, 46%, had breed identification photographs,
down from 57% last year
.
1
Predictably, the majority of the images depict pit bulls, pit bull-mixes and their close relatives, along with the second top killing dog breed,
rottweilers
.
Of all dog bite fatalities with identification photographs, 44% (7) were captured by news media, 38% (6) were supplied by animal control or sheriff's departments and 44% (7) were located on social media pages of the dog's owner or family members. Four attacks also had images in two categories. The most powerful images came from social media and included a mother
calling her pit bull a "Big Baby
," a
victim and her pit bull
and a pit bull dubbed "
The beast
" doing bite work.
Photographs Are Supplemental
The identification photographs are a supplement to the extreme number of multi-sourced news reports that we collect for each fatal dog attack victim and are listed on our
Dog Bite Fatality Citations
pages. Though we are still collecting news reports for 2015 -- there will be criminal trials, autopsy report information and more -- so far we have collected
over 615 citations for 35 victims
. We invite you to glance over the
2015 Dog Bite Fatality Citations
page to review its length.
News reports pertaining to fatal dog attacks -- with or without identification photographs -- are nearly always multi-sourced. This means that multiple parties have identified the dog's breed including, but not limited to: animal control officers, police officers or sheriff's deputies, other public safety officials, the dog's owner or family members, witnesses and even veterinarians. The images are often greatly helpful, but are also just one component of the overall information available.
Growing Impact of Social Media
Though images obtained from social media in 2015 did not increase from last year, several of them carried significant impact on social media. The image of
25-year old Nicole Cartee
sitting with her family pit bull of 10-years, which later killed her, captured the public's attention. This past week, after
9-year old Tyler Trammell-Huston
was killed by his older sister's three pet pit bulls, the
Facebook images
of his sister
snuggling with her pit bulls
went viral on Facebook as well.
The viral images usually share the element of a family pit bull that unpredictably turns violent, attacking and killing a family member.

2
In 2015, three cases would have had the wrong breed identification or no breed attribution had it not been for social media and our investigative research: the deaths of Malaki Mildward, Lamarkus Hicks and Barbara McCormick. In two of these cases, both children, we were also able to track the lineage of the fatally attacking dogs to their sire and dam. We first accomplished this in 2014, after the
death of Mia DeRouen
, using the dog owner's
Instagram account
and a pedigree website.
More photos of varying sizes are often available at the indicated full blog post link for each victim.
---
2015 Fatal Dog Attack Breed Identification Photographs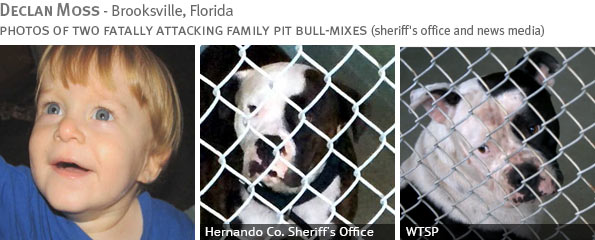 ---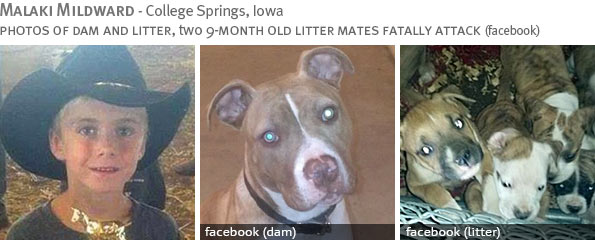 ---
---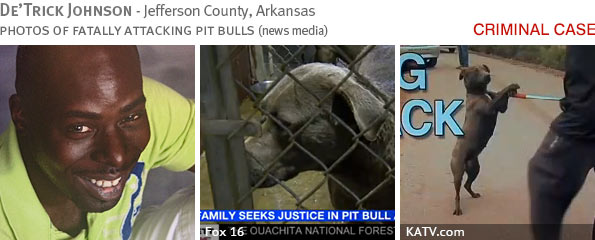 ---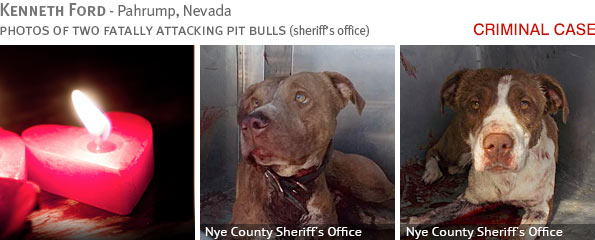 ---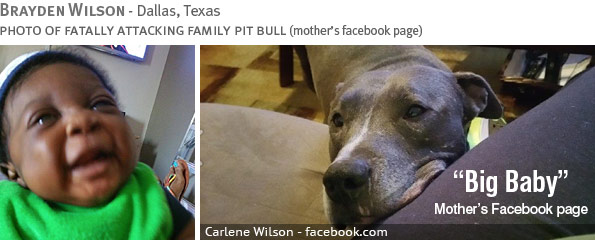 ---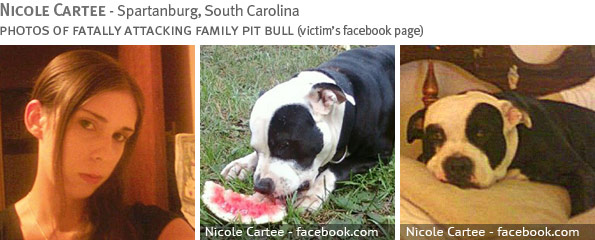 ---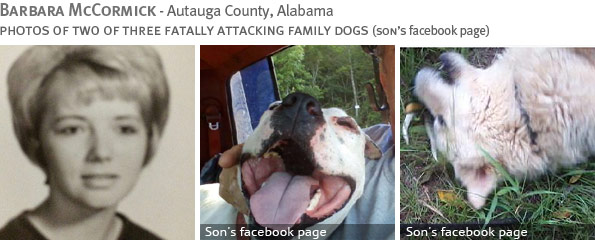 ---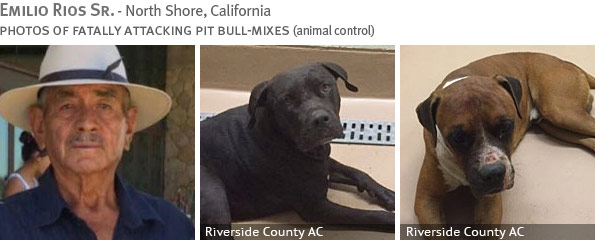 ---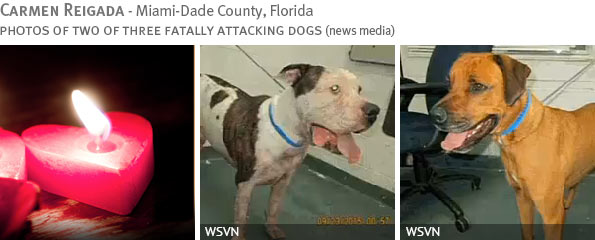 ---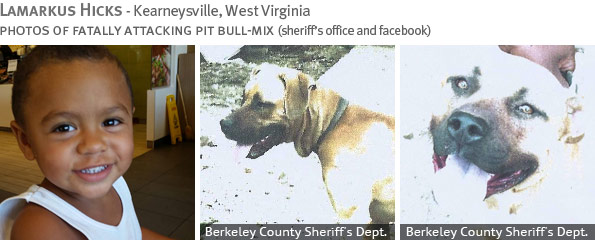 ---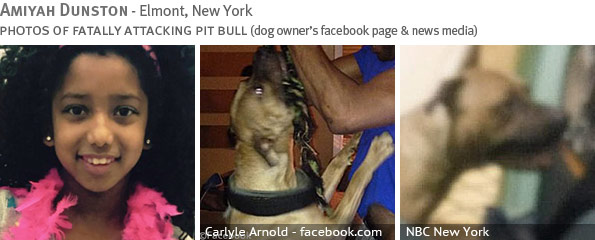 ---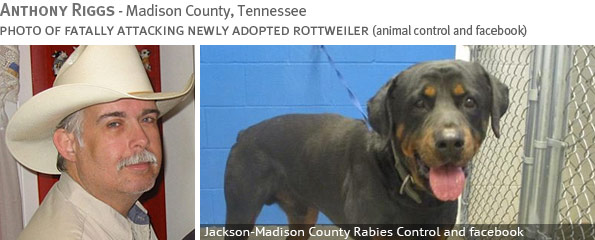 ---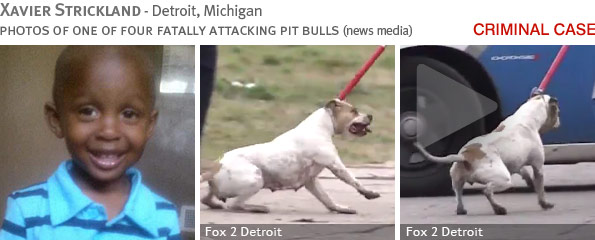 ---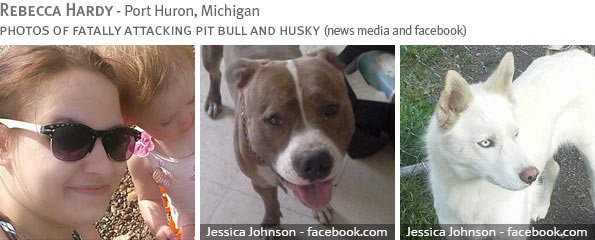 ---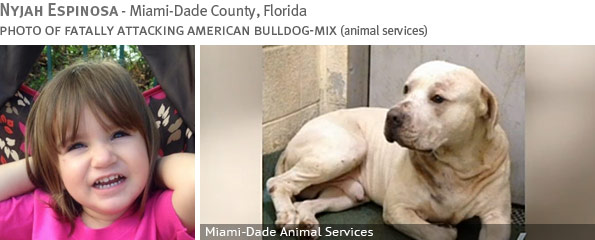 Related articles:
08/31/15:
Who Can Identify a Pit Bull? A Dog Owner of 'Ordinary Intelligence'...
01/07/15:
2014 Fatal Dog Attack Breed Identification Photographs - DogsBite.org
01/03/14:
2013 Fatal Dog Attack Breed Identification Photographs - DogsBite.org
Labels: 2015 Dog Bite Fatality, Breed Misidentification, Facebook, Identification Photographs, Social Media

Please donate to support our work
DogsBite.org is a 501(c)(3) tax-exempt public charity organization. Learn more »
posted by
|
permalink
|
4 comments
|

email
|

blog rss
|

comment rss

4 comments:

Bailey | 1/14/2016 5:10 PM | Flag
This is why I prefer the collective term "bully breeds". The second you try to call someone's "pit-type dog" a pit, they just start playing the name game and saying "My dog isn't a pit bull, he's an American Bulldog" or "She's an American Bully"(Even though we all know the former example is literally another name for pit bull while the latter is just a bigger pit bull).

If you say bully breed, they can't play the name game because it doesn't work. Bully breed encompass the entire group of those monsters. People can say "No one can identify a pit bull" (which is a lie in itself), but no one can say "No one can identity a bully breed" because that's even less true and more ridiculous.

B Cazz | 1/16/2016 8:27 AM | Flag
Good point, Bailey. Maybe it's time for a 'name change' on this side. :)

Valerie Walker | 1/16/2016 2:50 PM | Flag
Someone closer to the event should file a FOIA request for the information on the dogs that killed Gaege Ramirez in Canyon Lake, Texas

Your Quiet Neighbor | 1/17/2016 8:41 AM | Flag
The most accurate term is molosser dogs.