Only 1 Year Remaining to Reach 20 Years of Data Collection (2005-2024)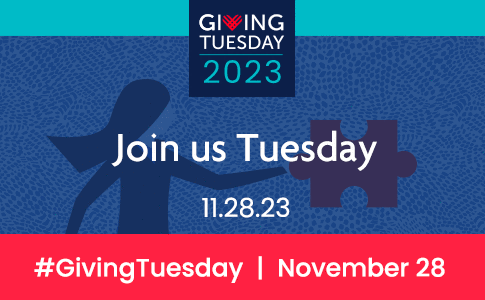 Join us on Facebook for DogsBite.org's Giving Tuesday Challenge 2023.
Giving Tuesday Challenge 2023
DogsBite.org - On November 28, Giving Tuesday, we are asking supporters to help us complete our victims' database. There is only 1 more year of data collection to go! Last year, we thought the Covid years would force us to stop at 18 years of data collection. But we were wrong -- and with your help, we prevailed during 2023! Our comprehensive and authoritative database of dog bite fatalities now contains 19 years of evidence-based data. But a full 20-year data set is ideal for research purposes!
This year's campaign emphasis our 2021 Covid Impact Report that we published in April.1 The report compared our own data to CDC Wonder data, which showed a 131% increase in dog bite fatality deaths from 2018 to 2021. In August, an article published by The Hill brought national attention to this issue.2 By September, CDC published their own report with similar findings. CDC states, "From 2018 to 2021, deaths more than doubled for both males (from 15 to 37) and females (from 20 to 44)."3
We believe the last time CDC published dog bite fatality statistics or analysis in a report was 23 years ago, on September 15, 2000.4
This year's campaign emphasizes the veracity of our data collection. We have over 100,000 pages of documentation in the 19-year data set for 722 victims. During the Covid years, we expanded the data collection for each victim from 38 parameters to 50. This requires thousands of added hours of research and coding time. On Tuesday, help us complete the definitive victims' database of dog bite fatalities so that we can preserve a full 20-year study period of data for a third-party researcher!
Changes to Meta Fundraising
This year, there is no "Meta Match" on Giving Tuesday. As of October 31, 2023, Meta no longer processes donations. Meta now partners with PayPal Giving Fund, the same entity that processes GoFundMe donations. Like GoFundMe, Meta is now just a platform that helps nonprofits share fundraising campaigns. 2023 also marked the end of AmazonSmile. Big Tech, apparently, has exited the nonprofit fundraising sector! Learn more about changes to Meta's fundraising tools.
Other Ways to Help
Many of our blog readers are already monthly or annual donors. Thank you so much to all of you! Giving Tuesday is always a fundraising day to attract new people to our cause and to invite new readers of the blog to support our cause on this global giving day. There are other ways to help DogsBite.org too. You can give a one-time gift or a monthly gift through PayPal, you can give to our PayPal Giving Fund page, which has no transaction fees. You can also snail mail a donation!
Help us reach our goal of $8,000 for DogsBite's Giving Tuesday Challenge 2023!
---
1
Macro-Level Forces Report: Covid Impacts of 2021 U.S. Dog Bite Fatality Capture Rate of Nonprofit, DogsBite.org, April 18, 2023 (www.dogsbite.org)
2
Daniel De Vise, "Blame the pandemic: Dog bites are on the rise," The Hill, August 8, 2023 (thehill.com)
3
Number of Deaths Resulting from Being Bitten or Struck by a Dog,* by Sex — National Vital Statistics System, United States, 2011–2021, MMWR, September 8, 2023 (cdc.gov)
4
Breeds of Dogs Involved in Fatal Human Attacks in the United States Between 1979 and 1998, by Sacks JJ, Sinclair L, Gilchrist J, Golab GC, Lockwood R, J Am Vet Med Assoc, 2000 Sep 15;217(6):836-40
Related articles:
11/28/22: DogsBite's Giving Tuesday Challenge 2022 - Act Now to Ensure that Our Research...
11/29/21: DogsBite's Giving Tuesday Challenge 2021 - Help us Turn the Wheels of Justice...