DogsBite Blog ::
Watch Ozzy Video
UPDATE 10/28/14:
In the past 24-hours, news reports have surfaced stating that Ozzy, the "bite" trained rottweiler that fatally attacked a 7-year old boy, was being trained as a service dog. We have no other choice but to post the video removed by trainer Jessie Smith yesterday from his YouTube channel clearly indicating that Ozzy had done bite work. In other damning news, it appears that Ozzy was technically trained under the hood of megastar Vohne Liche Kennels.
If true, we are no longer talking about Smith's new business, Platinum K9 Protection, we are talking about a major industry leader in police dogs.
In a September 3 Facebook post from
Vohne Liche Kennels Executive and Family Protection
-- the branch of Vohne Liche Kennels that Jessie Smith directed -- it states, "****** are some more photos of Ozzy the beautiful Rottweiler. For those of you that were interested in the videos I posted last week, please take a minute to tell Ozzy goodbye as he has found his forever home and his delivery will be set up over the coming days." The post displays multiple photos of Ozzy.
1
This type of post is exceedingly bad for business, considering what has happened since, which is likely why it was removed from the Vohne Liche Kennels Executive and Family Protection Facebook page. We found it in Google Cache on Monday. Trainer
extraordinaire
Jessie Smith has been on constant "clean up" duty removing damning photographs and videos of Ozzy since his "bite" trained rottweiler suddenly "switched" and attacked Logan's face and neck killing him.
"We received a call from the mother who stated that he was bitten by the dog and when we arrived on scene it was a horrific scene," said Dodge County Sheriff Patricia Ninmann.
--- snip ---
[First responders] arrived on scene and he was in the pen wagging his tail being a nice dog -- allowed us to go up and pet him did not appear to be aggressive at all," said Ninmann.

- Fox 6 Now, October 27, 2014
Service Dog and Sheriff's Chaplain Decoys
We first noticed the "service dog" language from
Fox 6 Now on Monday afternoon
. We had thought it was a misunderstanding. We were wrong. Late Monday, WISN aired their segment
propped up by the Dodge County Sheriff's Office Chaplain
, who specifically stated: "I do know [the dog] was trained to be a service dog. He was not trained to be an attack dog or any of that stuff." The segment added that the dog also had a background in both military and police training.
Sounds a little confusing doesn't it? First off, Ozzy was indeed trained in bite and protection work -- aka attack dog training. The "Ozzy Meeting People" video clearly depicts this. Second, why is the chaplain of the Dodge County Sheriff's Office the spokesperson delivering this confusing message? From the get-go the Dodge County Sheriff's Department has placed a silencer on this fatal dog attack case or as the FDLreporter.com states, has erected "
information roadblocks
."
Protection and Attack Dogs as Service Dogs
Protection trained and bred dogs are poor service dog candidates (See paper by psychologist pertaining to PTSD:
Disaster is not what a trauma victim needs
). While the ADA does not explicitly forbid a person from doing protection training with their service dog, "it also does not protect their choice to do so, and businesses may legally exclude a protection trained dog from their premises even if it is also trained as a service dog, as a direct threat,"
according to Service Dog Central
.
What we are talking about is a dog that has been trained by deliberately stimulating his prey drive to elicit aggressive behavior for guard or protection purposes. Some call it "attack training," others refer to it as "protection training." Such a dog is likely to do what it was selected and trained to do when he feels or perceives threat. The experience of threat is innate in all creatures. However, individuals with PTSD have a pervasive heightened arousal and exaggerated perception of threat. They also have problems with anger control and are more likely than others to become engaged in interpersonal conflicts. How will these emotions impact the protection dog? I believe it will increase the likelihood of aggression towards innocent people or other dogs. The use of protection dogs by individuals with PTSD places the general population at risk for harm.

- Disaster is not what a trauma victim needs: Risks and negative consequences of protection dogs for individuals with post traumatic stress disorder by Natalie Sachs-Ericsson, PhD
October Surprise at the Sheriff's Office?
After the Dodge County Sheriff's Department placed a "silencer" on this case, we immediately looked at the most obvious public office to see if there was a cantankerous election race at hand. Indeed there is in Dodge County (You can
read about the nastiness here
). Sitting Dodge County Sheriff Pat Ninmann was appointed by
Governor Scott Walker in 2013
. She lost the primary election by a modest number of votes to Sgt. Dale Schmidt. Ninmann is now a write-in candidate.
The Monday news report by FDLreporter.com
goes deeper into the political ramifications
of a fatal dog mauling in this jurisdiction -- specifically involving a police and military K9 trainer from a celebrity kennel and a "bite" trained dog -- just before the November 4 election. Sheriff Ninmann is vilified for erecting "information roadblocks" to the media in this case, which she is dutifully guilty of doing. But would Schmidt have behaved differently as the sheriff, given the parties involved?
While Sgt. Dale Schmidt would not comment on the dog bite incident, the sheriff-elect said roadblocks with the media will be lifted when he officially takes office in January. Schmidt defeated Ninmann by a margin of 300 votes in the Republican primary election in August. However, Ninmann has launched a write-in campaign for Nov. 4.
"The employees here are aware of (Ninmann's withholding of information)," said Schmidt. "(Former Sheriff Todd Nehls) had a very good relationship in working with the media, and I plan to go back to doing some of the same things he did when he ran the sheriff's office."

- A politician just days before an election
Social Protection Dogs with a Switch
At the end of the day,
social protection dogs with a switch
have their drawbacks don't they? This is why DogsBite.org continues to write about this case. It is misguided to believe that expert training in protection and bite work can produce a "switch" in certain dog breeds from a gentle babysitter of children to the instant attack of a stranger. In the business of "switching" aggression on and off at whim, a rottweiler is a terrible choice. In this area,
breed is an excellent predictor of danger.
10/27/14: Mauling Victim Identified
The 7-year old boy who was mauled to death by a dog Friday has been identified.
Logan Thomas Meyer
was pronounced dead at the scene after a rottweiler owned by his family viciously attacked him, according to Sheriff Patricia Ninmann. Media outlets continue to stay mute about the overwhelmingly important background of the dog's owner. Meet Ozzy, the professionally "bite" trained rottweiler from Holland "
being social and friendly
," seven months before killing the child.
But you can't meet Ozzy can you? Jessie Smith removed this video from his YouTube channel just today. We made a copy last night just in case.
The March 2014 video talks about Ozzy possibly going to a doctor in Arizona that has three small children. This screenshot, however,
taken on October 25 on the Platinum K9 Protection Facebook page
, indicates that Ozzy was going to a military officer. All images of Ozzy were removed from the Platinum K9 Protection Facebook page sometime after the night of October 25. It was the only rottweiler in the group's photo album. Currently, Ozzy is
apparently
still being held in quarantine.
Video Transcript Excerpts: "Ozzy Meeting People
"
Handler:
Going inside the building to meet some people. Good boy. Good boy Oz.
[Approaches one man sitting at a desk, the man starts to pet him.]
Handler:
Good boy. Good boy.
Handler:
Come on, let's go meet some more people.
[Approaches different man who kneels down, the man starts to pet him.]
Man:
How old?
Handler:
He is 3-and-a-half. Here Oz!
Handler:
Sit!
Man:
Where are you from?
[Asks the man looking at the dog]
Handler:
He's from Holland.
Man: Nice and heavy on the bite?
Handler: Yeah, he bites really nice ...
[can't decipher language] ... Making a little short video of how social he is and just real friendly. There is a doctor in Arizona looking at him and he's got three small kids. He wants to make sure he is going to be a good fit for his family...
10/26/14: Trainer at Celebrity Kennel
In the wake of uncovering Platinum K9 Protection as the new owner of Country Kennels Bed & Biscuit business Saturday night, more bad news follows. To start, the motto of Platinum K9 Protection is, "
Social Protection Dogs with a Switch
." Go ahead and consider how unrealistic this goal is? According to the public Facebook pages of the owners of Platinum K9 Protection, the family arrived in Wisconsin with five dogs, presumably four malinois' and one rottweiler.
Jessie Smith
, the owner and trainer of Platinum K9 Protection, was formerly the
Director of Executive and Family Protection
at Vohne Liche Kennels. The kennel gained national attention in 2013 for starring in
Alpha Dogs, a National Geographic Wild
television series (See: related
March, 2013 USA Today article
). Five months after the USA Today article, Vohne Liche Kennels was not featured so prominently in the news after
10 dogs died while being transported to El Paso
.
Ten dogs arrived in El Paso already dead, according to Maj. Joe Buccino, a Fort Bliss spokesman. The Canine Center is on post.
Vohne Liche owner, Ken Licklider said the air conditioner in the vehicle carrying the dogs malfunctioned. He said the kennel driver is supposed to check on the dogs during the 22-hour drive.

- December 2013, KVIA.com
Though not reported by KVIA until December, Jessie Smith
posted a video to YouTube on August 23, 2013
, which depicts Vohne Liche owner, Ken Licklider, commenting on the "horrible event in Texas." Licklider said that the dogs did not die on the road; they died at the hotel early in the morning. There were seven surviving dogs. "We are sickened over what happened, please understand," Licklider states. Both trainers that made the bad judgment call were fired.
Alpha Dogs
was
canceled at the end of its 2013 season
, according to the Futon Critic website.
10/25/14: Critical New Information
It was confirmed Saturday evening (in the video only) that the fatal dog attack occurred at Country Kennels Bed & Biscuit, a dog boarding facility, which is actually located in Iron Ridge. Neither family nor friends would speak to CBS 58 on camera. They did learn, however, that the family had just moved into the property with a kennel facility only a week or two ago. The family bought the home and kennel with plans of running the same type of business, according to neighbors.
Dodge County Sheriff's deputies still will not confirm the name of the deceased child or
whether it was a family dog
or
name the breed of dog
involved in the attack that killed a 7-year old boy. Lieutenant Brian Loos did say, "It was not just some dog that was running loose, I can confirm that, but I cannot confirm whether or not it was the family's dog." Dodge County Sheriff's investigators do not anticipate filing criminal charges. That is as far as the CBS 58 report went Saturday night.
Our own subsequent investigation showed that the arriving family renamed the business to, "Platinum K9 Protection, LLC."
State of Wisconsin business filings
and a
Facebook page chock full of images from Platinum K9 Protection
, showing the
same property address
and kennel facility as
Country Kennels Bed & Biscuit
, was uncovered Saturday night by DogsBite.org and our vital researchers. The Facebook page shows
the logo of the entity
-- note the parents and child in the logo -- along with two K9 protection dogs, a
malinois
and
rottweiler
, the latter described as "all muscle" by one commenter.
2
Seems pretty clear now why the Dodge County Sheriff's Department has been so tight lipped.
3
10/24/14: Child Mauled to Death by Dog
Hustisford, WI - In a developing story, a 7-year old child was attacked and killed by a dog Friday evening. The Dodge County Sheriff's Office said the attack occurred in the Town of Hustisford. Sheriff's deputies responded to a 911 call at about 5:20 pm reporting the boy was bleeding profusely. "Numerous first-responding agencies responded," Dodge County Sheriff's Office Lt. Brian Loos said. Despite the many emergency responders, they were unable to save the boy's life.
"Paramedics were trying for several hours to save the boy."

- WISN.com
Loose said the dog was known to the family, but would not confirm if it was a family pet or the dog's breed. Few other details are being released at this time. The animal was seized and transported to the local humane society to be placed into quarantine. Loos said the boy's death is devastating to the responders who worked so hard to save his life. "Children are always the worst ones for our first responders to deal with. It's very difficult for them to deal with this," he said.
4
Responding agencies included: Dodge County Sheriff's Dept. and chaplain, Dodge County Medical Examiner, Neosho/Rubicon/Ashippun Police Depts., Hustisford Fire and First Responders, Hartford EMS, Lebanon EMS, Iron Ridge Fire Dept. and Woodland Fire Dept.
2010 Dog Bite Fatality
In 2010,
4-year old Taylor Becker
of Hustisford (
population 1,380
) was mauled to death by a dog while visiting family friends in Hubbard Township (
population 1,640
), also located in Dodge County. The two towns are about 7-miles apart. The little girl's parents had been visiting the home of Steven and Stefanie Beauprey when the lethal attack occurred. The 5-year old dog had only been with the Beaupreys for 3 to 4 months before killing Taylor. The Beaupreys were
breeding
the dog.
Related articles:
05/04/14:
Fatal Rottweiler Attacks - The Archival Record
07/26/13:
Beyond the Interview: Essay of a Fatal Pit Bull Mauling
12/05/12:
2012 Dog Bite Fatality: Yadkin County Infant Mauled to Death by Family Dog
02/11/12:
2012 Dog Bite Fatality: 'Visiting' Child Killed by PTSD Service Dog in Kentucky
08/27/10:
2010 Dog Bite Fatality: Dog Kills Visiting 4-Year Old Girl in Dodge County
Labels: 2014 Dog Bite Fatality, ADA, Fatal Rottweiler Attack, Protection Dog, Service Animal, Wisconsin
Residence where over a dozen pit bulls were kept, at least 8 adult dogs.
Dog Owner Failed to Help
UPDATE 10/27/14:
The victim of catastrophic pit bull injuries has spoken to police. When asked by police what the owner, Derrick Felton, did as his 12 pit bulls attacked him, Steve Constantine said, "I don't know. I think he ran away." Felton told police he could not help the man, "EMS came, so I left." Earlier reports stated that Felton was not home when the attack occurred. We now know this was untrue. Further, EMS could not immediately help, they had to wait for police to arrive.
Prior to the attack, Constantine was walking on Pennsylvania Street. He saw Felton outside and asked if he needed help feeding his dogs. The dogs then "started eating me alive," he said. Police have asked prosecutors to pursue a felony charge of harboring a vicious animal causing serious injury against Felton, but the decision is still pending. The Sam Bernstein Law Firm is representing Constantine in a civil lawsuit. They are suing Felton and his mother, who owns his residence.
Attorney Mark Bernstein said the firm is suing Felton's mother because landlords "who allow irresponsible, reckless tenants to engage in these types of behaviors" should assume some responsibility for what happens in the homes they own.
"We're going to ask for a meaningful amount of damages in order to send a message that these people need to be held accountable," Bernstein said.

- Detroit Free Press, October 27, 2014
Constantine's sister, Cathy Hawley, is horrified about what happened to her younger brother. "The obstacles that Steve is going to face are beyond imagination," Hawley said. Constantine remains hospitalized at Detroit Receiving Hospital. He lost most of his left arm and a portion of his left leg, which was amputated, due to the vicious pit bull attack. His right arm was "opened to the bone" and the injuries to his right foot will require doctors to "fuse it to the ankle," according to Hawley.
Hawley also provided background about her brother. He graduated with honors from Mott High School in Warren, but mental illness struck when he was in his 20s. He was diagnosed with schizophrenia, she said. He had been missing for a year when he was attacked. "Steve would give you the shirt off of his back. He was taken advantage of a lot," she said. Hawley only learned of the attack after being contacted by a Detroit Free Press reporter a week after the horrific mauling.
Related documents:
Steve Constantine and Derrick Felton statements
Detroit dog mauling lawsuit
10/22/14: Weighing Felony Charge
In a surprising development, the Wayne County Prosecutor's office is now weighing whether to charge the owner of a dozen pit bulls that nearly killed a man with a felony. A warrant request was submitted to the prosecutor's office on Tuesday seeking a felony charge against Derrick Felton, 61-years old, for harboring a vicious animal causing serious injury, according to Detroit police. The request is currently under review by the prosecutor's office. A decision will not be made this week.
Steve Constantine, 50-years old, remains hospitalized in critical condition at Detroit Receiving Hospital after surviving the brutal attack on October 2. The Detroit Free Press obtained recordings of the 911 calls, as well as a half-dozen police reports that provide gruesome details about the violent attack and the victim's horrific injuries. The pit bulls chewed off most of Constantine's left arm and removed "large chunks of flesh" from his arms and legs, according to police reports.
"Fearing for my safety and own well being, I … engaged the animal a second time, by discharging my firearm twice striking the animal twice, killing it," Sexton wrote, noting that he fired nine shots in all.
The reports list a grim array of injuries, with arms and legs ripped to the bone and dogs "eating the flesh" off a naked man. A friend, who visited Constantine days later at Detroit Receiving Hospital, said he had lost most of his left arm.

- Detroit Free Press, October 22, 2014
The police report also details shots fired. Officer Adam Sexton wrote that he fired numerous times at the pack of pit bulls that were actively attacking Constantine, striking four. Most of the pack then fled, but one of the shot dogs dropped to the ground yelping, trying to take cover in a large bush. That pit bull then jumped to its feet and advanced his partner, who shot it twice. Now with at least three bullets in it, the same pit bull again charged Sexton, who shot it two more times killing it.
10/09/14: No Charges; Victim Identified
The owner of a dozen pit bulls that escaped his home and nearly mauled a man to death faces a handful of misdemeanor violations. Sgt. Michael Woody acknowledged that the case is "horrifying," but the citations are likely the extent of the penalties the dog owner faces. On October 2, at least a dozen pit bulls escaped from Derrick Felton's home and inflicted catastrophic injuries on an innocent passerby. Steve Constantine remains in critical condition unable to speak.
Police believe at least 12 pit bulls participated in the violent attack. All of the dogs have since been euthanized. Neighbors had complained a number of times about Felton's loose dogs, but there were no reports of the dogs attacking a person. Thus, the life-altering attack of Steve Constantine has no consequences. The best Detroit could do after the attack was to pin the citations and a brochure titled, "Pet Ownership in Detroit Your Rights and Responsibilities," to Felton's door.
Ron Gulledge, Constantine's roommate, rushed to the hospital after learning of the attack. "I talked to him and told him to be strong … and he nodded," Gulledge said. He described Constantine's injuries as different than initial reports. He said only a small portion of his upper left arm remains, his left leg now has rods in it and his right leg, arm and head are heavily bandaged. He said it looked like Constantine still has feet and one hand, but he could not see all of his fingers or toes.
"It's terrible," Gulledge said. "You don't wish nobody to get eaten alive."
We will add to his statement, "get eaten alive on a residential street by dogs," and afterward, "there are no repercussions for the dogs' owner." Annually, there are over
600 media reported disfiguring and maiming attacks by pit bulls alone
across the country. There is no longer any excuse for cities and police authorities to lack criminal procedures after a horrific maiming attack, particularly when involving "loose" dogs. The previous history of the dogs does not matter.
People like Steve Constantine and
Klonda Richey
are paying with their lives for the indefensible lagging by local and state lawmakers to write and implement post 1985 criminal penalties for the owners of dogs that chew off the limbs of people like a bear or tiger would or
leave their faces so disfigured
that even 21st Century medicine does not know how to fix. As a man who lost his wife in a brutal dog attack last year voiced, "
What kind of country is this? What protection do we have?
"
10/04/14: Pit Bulls Inflict Catastrophic Injuries
Detroit, MI - A man suffered catastrophic injuries after being attacked by a pack of pit bulls Thursday night. The dogs "chewed off" the victim's hands and feet in the attack, according to Police Detective Michael Pacteles. The dogs were so vicious paramedics were forced to wait in their vehicles for police to arrive before they could help the man. Police shot and killed at least one pit bull; 12 other pit bulls were seized from Derrick Felton's home, the owner of the dogs.
"Because of the viciousness of the attack, the remaining pit bulls will be euthanized."

- Detroit Police spokesman Sgt. Michael Woody
Andrew Sims lives a few houses away and witnessed part of the horrific attack. He told the Detroit Free Press the attack was more gruesome than anything he had seen during a tour in Vietnam. "They was aggressive. They didn't stop. I could just see them tugging, you know, pulling at him," Sims said. The mauling victim continues to remain unidentified -- he was not carrying identification when the dogs escaped through a side door of the owner's home and viciously attacked him.
As of Saturday afternoon,
the victim remains in critical condition and unconcious
at Detroit Receiving Hospital, according to Detroit Police Officer Adam Madera. Police have been unable to ask him any questions about his identity or the circumstances of the attack. Different reports have emerged about why the victim had been in the area at the time of the 10 pm attack, ranging from "unclear" reasons to he had been walking along the sidewalk near the dog owner's home.
Two videos by 7 Action News
show police and animal control seizing the pit bulls
and arresting the dogs' owner, Derrick Felton. They also interviewed neighbors who said the pit bulls were often seen running loose. A female neighbor, who was not identified, said, "Those dogs are vicious, I am not surprised," after learning about the violent attack. When asked if the dogs often got out she said, "Yes, a lot of times." Though the investigation is ongoing, dogfighting is not suspected.
In July, Craig Sytsma, 46-years old, was brutally killed by two cane corsos while jogging in Metamora Township, about 50 miles away from Detroit. The two owners of the cane corsos are currently standing trial for murder in the second-degree in connection to Sytsma's death.

Related articles:
09/13/14:
Criminal Trial: Couple Charged with Second-Degree Murder After Cane Corsos...
09/11/14:
2014 Dog Bite Fatality: Pit Bull Type Dogs Attack, Strip Naked and Kill Dayton Woman
08/02/14:
2014 Dog Bite Fatality: Two Cane Corsos Brutally Attack and Kill Jogger in Metamora...
05/31/13:
Westwego Woman Loses Eye, Ear and Both Arms After Pet Pit Bulls Attack
07/25/12:
Bay County Animal Hospital Worker Suffers Catastrophic Injury in Pit Bull Attack
02/16/12:
Orlando Woman Suffers Catastrophic Pit Bull Injury; Amputations Expected
Photos:
WXYZ.com
Labels: Catastrophic Pit Bull Injury, Michigan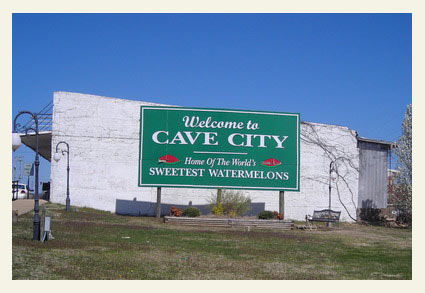 Vicious Dog Ordinance
UPDATE 10/24/14:
The mauling death of 75-year old Alice Payne by her pet pit bull on September 26 has prompted Cave City Council members to consider a vicious dog ordinance. In the days following the deadly attack, Cave City Police Chief Nate Stephens asked council members to consider one. The first discussion of the possible ordinance is set for October 28 at the Cave City City Hall. Stephens recently discussed pit bulls on the police department Facebook page:
"These dogs were bred to fight to death, bite harder, get stronger and be tougher. This breed is what is known as pit bulls. They get the name from the dogs being placed in pits to fight each other. These dogs weren't bred for intelligence, to be docile or make good pets. They were made to kill another man's dog. I have seen some pits that are really nice dogs. I have a friend who has one that will lick you to death. But you never know when a pit will go back to what it is bred to do. Some never do go back and continue to be good pets. However, it's a roll of the dice and you never know how they will fall. Statistics shows, that most will turn on their owners and usually a child of the owner. Some of them turn on whoever is handy when they decide to snap. Some say all dogs will bite and that is true, but pits are more likely to maul and finish the job if they can, and other breeds bite and run or back off. Pits can't be blamed, it was what they were made to do."

Cave City Police Chief Nate Stephens
10/08/14: County Coroner Report
New information about a Cave City woman who was attacked and killed by her pit bull on September 26 has been released. According to a report from Sharp County Deputy Coroner Aaron Presser, Alice Payne, 75-years old, was in her home on North Melody Lane when she was attacked by the dog after tripping and falling. Payne's daughter, Sheree Huckabee, was in the backyard when the deadly attack began. She heard her mother call out, saying she had fallen.
After coming into the home, she witnessed her mother being bitten in the face and neck by the pit bull. Huckabee intervened and tried to get the dog off her mother. Her son called 911. Both Huckabee and her son were also bitten by the dog before containing the animal in the backyard, according to on scene officials. The first officer to respond to the scene, Cave City Sergeant Bryan Barnett, was met by Huckabee who confirmed the dog was a pit bull belonging to her mother.
When Barnett reached Payne's body she was no longer breathing and found to be deceased. He observed extensive injuries from apparent dog bites. The Arkansas State Police Medical Examiner is conducting an autopsy. Cave City Police Chief Nate Stephens said police reports on the incident would be released once autopsy results are known. "It is an ongoing joint investigation between the Cave City Police Department and Sharp County Sheriff's Department," Stephens said.
Alice Payne was widely known in the area. She operated an antique store, Hometown Antiques and Gifts, for many years. Funeral services were held on October 3 at Soul's Harbor Church.
09/28/14: Woman Killed by Own Pit Bull
Cave City, AR - A Cave City woman is dead after being attacked by her own pit bull. Alice Payne, 75, was killed in her home by a family dog on Friday, according to police. Family members were able to get the dog off Payne and into the backyard. The victim's body has been transported to the state crime lab for an autopsy. Cave City does not currently have a vicious dog ordinance, according to police. The police chief plans to ask city council to consider one this week.
KAIT 8 reports that
Sharp County Dispatch received a 911 call at about 2:15 pm Friday
. Multiple law enforcement and emergency medical teams responded to the house on North Melody Lane. Cave City Police Sergeant Brian Barnett arrived first and found Alice Payne, 75, dead on her living room floor with bite marks all over her body. The woman's daughter said she witnessed her mother's pit bull attack her. The dog was put down by officers and turned over for rabies testing.
Related articles:
01/03/14:
2013 Dog Bite Fatality: Woman, 75, Killed by Bullmastiff in Arkansas Gated Community
11/19/13:
2013 Dog Bite Fatality: Boy Dies After Attacked by Pit Bulls in White County, Arkansas
06/13/13:
2013 Dog Bite Fatality: Child Temporarily Staying with Aunt Killed by Neighbor's Dog
09/11/12:
2012 Dog Bite Fatality: Jefferson County Woman Attacked by Own Pit Bulls Dies
Photo:
City-Data.com
Labels: 2014 Dog Bite Fatality, Arkansas, Fatal Pit Bull Attack, Pit Bull Kills Family Member, Pit Bull Kills Owner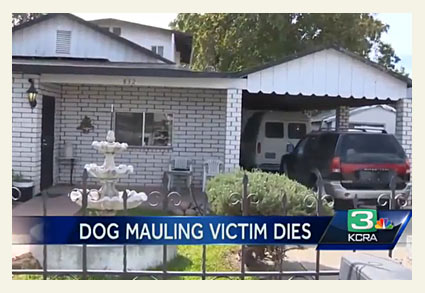 Survivor is Improving
UPDATE 10/21/14:
On Monday, the Modesto Bee reported the first update on the medical condition of 77-year old Maria Fernandez who was placed into a medically induced coma after four pit bulls belonging to her neighbor critically injured her and mauled her son to death. Maria has been transferred out of intensive care and is expected to survive, according to Stanislaus County Sheriff Adam Christianson. She remains hospitalized, but is now listed in stable condition.
An autopsy conducted Monday on her son, 54-year old Juan Fernandez, determined that he died from massive blood loss when he was attacked by four pit bulls on October 14 at his Glenn Avenue home. He suffered multiple traumatic injuries and died the next day. Due to the extent of his injuries, the pathologist could not determine how many bites had been inflicted, according to Detective Josh Sandoval. Arriving Stanislaus County deputies shot and killed all four pit bulls.
The investigation continues with conflicting media reports. Sandoval states in the Modesto Bee article, "Evidence at the scene shows that both victims were present in the backyard; however, there were no eyewitnesses to how the attack
began
." Deputies found Juan Fernandez unconscious and unresponsive in the backyard of his home. While searching his home, they discovered his mother
inside
with "multiple traumatic bite wounds," also attacked by the dogs.
1
Sheriff "Braces" Public for Inexplicable
Since last week, Sheriff Christianson has been "bracing" media members and the public with the inexplicable reality that criminal charges are unlikely. It appears in Stanislaus County one can own
four
pit bulls that
escape
their fenced property, maul a man to death in his own backyard, then in a vicious "home-invasion" attack, nearly maul to his mother to death too. We pray that Maria, now out of a medically induced coma, can provide sheriffs officials with crucial background details.
"We certainly want to hold someone criminally accountable for this tragedy. Unfortunately, the harsh reality is that in order to charge a criminal act, there has to be a provable act of negligence. If we're unable to prove that the dog owner was negligent in some form or fashion, there's no way we'll be able to present a prosecutable case to the district attorney."

- Stanislaus County Sheriff Adam Christianson
The sheriff's answer suffices after a 1984 fatal pack attack, but fails miserably 30-years later and
315 dead Americans later, all killed by pit bulls
. Attorney Kenneth Phillips stated last week, "
There is definitely a criminal angle
. You have
four
pit bulls,
pit bulls are known to be dangerous
,
dogs in a pack
are known to be dangerous and it's
illegal for them to be out
. This would be like owning four loaded guns, and if you have four loaded guns, you don't leave them out, you lock them up."
2
10/15/14: Dog Mauling Victim Identified
The 54-year old victim has been identified.
3
Juan Fernandez of Modesto died of multiple traumatic injuries inflicted by the dogs, authorities said Wednesday. His mother, 77-year old Maria Fernandez, remains in
critical condition in a medically induced coma
. The four pit bulls belonged to the victims' neighbors and got into the victims' yard by digging a hole under a shared fence, according to Stanislaus County Sheriff Adam Christianson. The owners could face charges.
In order to pursue criminal charges, Christianson said authorities would have to show that the owners of the pit bulls were negligent. "There is still a lot of work to do," he said. "We have to be able to finish the investigation to determine what happened that led up to this tragedy," Christianson said. Investigators will be looking to see whether the dogs had a history of vicious behavior or any contact with animal control prior to the attack concerning bites or vicious behavior.
Similar Circumstances, Dog Owners Charged
In 2011, San Diego County authorities criminally charged a mother and daughter after their two pit bulls crawled through a hole in the fence and brutally mauled their neighbor,
75-year old Emako Mendoza
. The victim suffered catastrophic injuries requiring multiple surgeries and two amputations, and arm and a leg.
Alba Cornelio and her daughter, Carla Cornelio
, were charged with serious bodily injury from a mischievous animal, a felony, along with multiple misdemeanors.
Six months later, on Christmas Eve, Emako died
. A few weeks before her death, she underwent a third amputation, her remaining leg, due infection within the bone. Prosecutors increased charges to involuntary manslaughter, death from a mischievous animal and multiple misdemeanors. In February 2013, a jury found both women guilty on all charges.
Carla Cornelio, 21, was sentenced to 4-years in prison
. Her mother Alba Cornelio
died of medical issues prior to being sentenced
.
10/15/14: Man Dies After Pit Bull Attack
Modesto, CA - In a developing story, a 59-year old man horrifically mauled by pit bulls Tuesday night has died from his injuries, according to sheriff's officials. The man's 77-year old mother, who was also violently attacked by the dogs, remains in critical condition at Doctors Medical Center in Modesto. At this time sheriff's investigators are still trying to learn who owns the four pit bulls that were involved in the mauling, according to Stanislaus County Sheriff Adam Christianson.
On Tuesday at about 5:45 pm
, deputies responded to a home on the 800 block of Glenn Avenue. The location is very close to Bret Harte Elementary School. Deputies arrived to three pit bulls mauling a man in the backyard; the fourth pit bull was circling the vicious attack. They shot and killed two of the pit bulls immediately then later shot the other two as well.
Deputies found the injured female victim
inside the house; she had also been attacked by the same pit bulls.
Sheriff Adam Christianson told CBS San Francisco
, "We've seen bites involving pit bulls before. But never four dogs on a single human being to the point that the victim in this case was unconscious and unresponsive." Christianson said the dogs were from the neighborhood, but the identities of the owner(s) is still undetermined. Neighbors said they had seen the dogs loose in the area before. The investigation is ongoing. The names of the victims have not been released.
Related articles:
11/03/14:
2013 Dog Bite Fatality: Antelope Valley Woman Mauled to Death by Pit Bulls
11/22/13:
2013 Dog Bite Fatality: Stockton Woman Killed by a 'Big, Nasty Pit Bull'
09/25/13:
2013 Dog Bite Fatality: 2-Year Old Boy Killed by Relative's Pit Bulls in Colton
06/20/13:
2013 Dog Bite Fatality: Union City Boy, 6, Killed by Uncle's Pet Pit Bull
01/18/12:
2011 Dog Bite Fatality: Victim of Catastrophic Pit Bull Injury Dies on Christmas Eve
Photo:
KCRA.com
Labels: 2014 Dog Bite Fatality, California, California Pit Bull Fatality, Fatal Pack Attack, Fatal Pit Bull Attack
Dog Bite Victims' Advocacy Group Turns 7-Years Old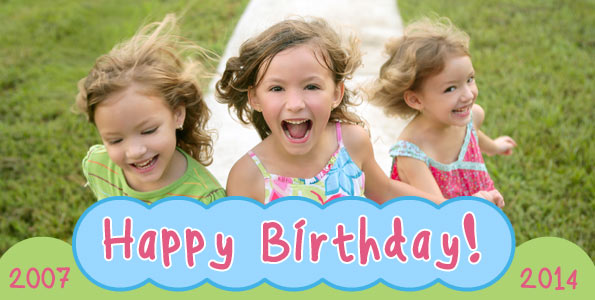 Austin, TX - October 15, 2014 marks the seventh year that DogsBite.org has been operating on the World Wide Web educating the public, dog bite victims, attorneys, doctors, law enforcement, journalists and policymakers about the growing epidemic of serious and fatal dog maulings in this country. The vast majority of these severe attacks are inflicted by a
handful of well-documented dangerous dog breeds
. Our website is now over 2,200 pages and hosts over 500 PDF files.
The cornerstone of DogsBite.org is conducting high quality research and analysis about U.S. fatal dog maulings that identify underreported high-risk injury scenarios, primarily involving children. We uncover trends that are unknown to the CDC and other researchers. For instance, in 2013, 38% of all dog bite fatality victims were either
visiting or living temporarily with the dog's owner
when the fatal attack occurred, up from 32% in 2012. Young children accounted for 83% of these deaths.
Our dedication, research and analysis saves lives by providing parents critical safety information that is often not widely distributed.
At the end of 2014, DogsBite.org will have collected
10-years of U.S. dog bite fatality information
. It is our mission to collect and closely analyze this data, including subsequent criminal trials and legislation that comes in response to a devastating fatal dog mauling, because the fundamental U.S. government agency that
should be closely tracking this information
, the CDC, stopped in 1998. It is our mission to prevent these horrific attacks no matter the hurdles that lay in our path.
In 2011, we launched
Fatal Pit Bull Attacks - The Archival Record
, tracking the growing number of Americans killed by pit bulls. As of today, 255 people have been mauled to death by pit bulls since the CDC stopped tracking breed data in 1998, and since 1980, 336 killed. Earlier this month, we launched a separate list:
Fatal Pit Bull Attacks - Child Fatalities
. As of today, 133 children have been struck down by these dogs since 1998, and since 1980, 184 dead. This is unacceptable.
Good Strides, Still a Ways to Go
Despite our strides over the past 7-years, we still suffer a difficult fate: Many parents do not find us online until it is too late.
Many parents are "so close" to understanding the danger
these dogs pose to their children, but still agree to a "temporary" situation, allowing the dog to stay in their home for a short while, or allow their child to visit the home of a spouse or babysitter who owns a pit bull -- a risk factor today that accounts for nearly 4 times the number of deaths inflicted by chained dogs.
Why don't more of these parents
just say no
, especially when they already have misgivings? Because the readily available information (pumped out by Cesar Milan, AVMA and the
Pit Bull Propaganda Machine
) claims "
It's all how you raise them
." Add to this that the common understanding of a "dog bite" is a minor injury that might require a few stitches. Many people simply have
no idea what a "mauling injury" entails
, permanent disfigurement or loss of limbs.
As stated in our CDC Remedy document,
93% of all dog bites fall into the "garden variety" category
requiring very little medical attention. The remaining 7% is the focus of DogsBite.org, severe injuries requiring emergency room treatment (5%) or hospitalization (2%) and in some cases death.
1
When more parents understand severe "mauling injuries," they can make better choices, one of which is to simply
say no
if asked, "Can I bring my pit bull into your home?"
A Special Thanks to Our Donors
Our website, ongoing research and our ability to travel to locations to present vital testimony would not be possible without donations from across the country and around the world. We thank all of our donors so much for making our mission possible and for making our 7th birthday a reality. You have had great faith that we would persevere and
we ARE!
Together, with your continued support, we will keep fighting and we will see an end to senseless "mauling injuries" and fatal attacks.
Key Benchmarks in Past 7-Years
Lastly, every year brings new benchmarks of progress. The last 12-months in particular mark the growth of the victims' advocacy movement across the country. There are so many new websites, blogs and Facebook pages advocating on behalf of victims and breaking down the dangerous myths proliferated by pit bull owners that it is hard to keep track! With that, we leave readers with some of the key benchmarks of DogsBite.org and the advocacy movement over the last 7-years.

Donations to DogsBite.org are tax-deductible
Help keep our mission of prevention alive by contributing today
Related articles:
03/20/13:
Texas Leads the Nation in Fatal Dog Attacks; Dog Bite Victims' Group Releases...
01/11/13:
DogsBite.org Releases 2012 Dog Bite Fatality Statistics, Features Two New Tracking...
04/25/12:
DogsBite.org Announces Neighborhood Safety Campaign and New Brochure...
11/22/11:
DogsBite.org Releases Hero Stories; Honoring Those Who Risked Their Lives to Stop...
06/20/11:
Founder Colleen Lynn Reflects Upon Four Year Anniversary of Her Attack
Labels: 2013 Dog Bite Fatality, Announcement, AVMA, CDC, Dog Bite Fatality Statistics, DogsBite.org, Happy Birthday
Vote No on Pit Bull Ballot Question, Proposition 2D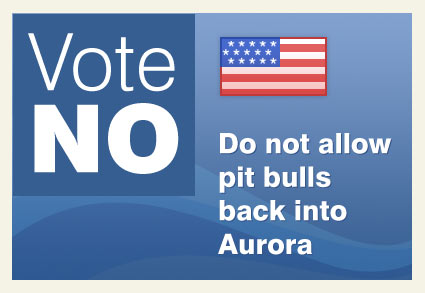 Vote No on Proposition 2D
Aurora, CO - On October 14, ballots will begin to be mailed to all registered voters in Aurora, Colorado. In a first ever general election vote, the public will be asked the following: "Shall the people of Aurora adopt an ordinance allowing pit bulls back into their city?"
We urge residents of Aurora to vote no
. The City of Aurora adopted a pit bull ban in 2005. Since this time, serious pit bull maulings have virtually been eliminated.
The Aurora pit bull ban is a proven success
.
The Aurora pit bull ban is a proven human success, a proven humane success and a proven legal success.
Proven Human Success
The number one goal of a pit bull ban is to drastically reduce and to eliminate horrific pit bull maulings. Aurora's pit bull ban has accomplished this. There has not been an extreme human mauling in Aurora in many years.
Statistics provided by the city's animal care division in March
also show that overall pit bull bites have been reduced by 73% since adopting the ban. The Aurora pit bull ban is a proven human success. May Aurora residents continue to enjoy this safety!
"Since the ban has been in place, bites are down 73 percent from pit bulls," said Cheryl Conway, a spokeswoman for the city's animal care division.
--- snip ---
"There hasn't been a human mauling in many years. Complaints and requests related to pit bulls are down 50 percent."

- Cheryl Conway, Aurora Sentinel, March 2014
Proven Humane Success
The Aurora pit bull ban is a proven humane success. In the same March article, Cheryl Conway, a spokeswoman for the city's animal care division, said that before the ban was enacted, up to 70% of shelter space was occupied by dangerous or unwanted pit bulls. The level now is only 15%. Moreover, since the adoption of the ban,
euthanasia of pit bulls is down 93%
. Achieving this 93% reduction is a victory that most city shelters in the U.S. can only dream of accomplishing.
Why is the euthanasia of pit bulls so low in Aurora? Because the heart of a pit bull ban contains the critical ingredient to make this possible: mandatory sterilization of existing pit bulls. When Aurora's ban was adopted, grandfathered in pit bulls were required to be registered, sterilized and insured. This, combined with prohibiting new pit bulls, dramatically reduces the population of pit bulls within a community, thus dramatically reduces shelter intake of unwanted pit bulls.
According to city documents, before the ordinance was enacted in 2005, up to 70 percent of kennels in the Aurora Animal Shelter were occupied by pit bulls with pending court disposition dates or with no known owner. That number is now only 10 to 20 percent of kennels.
--- snip ---
"Euthanasia of pit bull dogs is down 93 percent. Of those few that are put down, they are primarily those that come in as strays and their owners don't come to claim them."

- Cheryl Conway, Aurora Sentinel, March 2014
Proven Legal Success
Both the Aurora and Denver pit bull bans have withstood numerous legal challenges and prevailed each time. These ordinances are both legal and constitutional in the eyes of appellate justices. Additionally,
back when Aurora's ban was challenged in 2009
, it was a fighting breed ban that included 7 dog breeds, and their derivative breeds, along with pit bulls. Aurora's original fighting breed ban is a proven legal success and continues to serve as the
Model Fighting Breed Ban
.
What if the Ban is Repealed?
Denver, officially the City and County of Denver (the Denver pit bull ban pertains to both), directly borders Aurora. Nearby Commerce City also bans pit bulls. Prior to Aurora adopting its ban in 2005, not only did the city experience vicious pit bull maulings, but also a high influx of pit bulls banned in bordering and nearby jurisdictions into their shelter system. This scenario will replay itself within 15 months of the ban being repealed. Aurora, essentially, will be back to square one.
Because of the boarding jurisdictions that ban pit bulls
, the situation in Aurora might be worse than what occurred in Cincinnati after it repealed its longstanding ban in May 2012.
15 months after the repeal
, shelter occupancy of pit bulls in Cincinnati city shelters increased up to 85%. Horrific maulings began as well, beginning with
Bulah Shaef, 73, in December 2013
and the extreme mauling of
Zainabou Drame, 6, in June 2014
, causing city officials to reconsider the repeal.
The public outcry after the
horrifying Zainabou attack was immense
. Her grandfather described her injuries as, "One dog grabbed her face and literally tore it off. The other one pulled her mouth off." He was not exaggerating. She has severe facial injuries, a dislocated and broken jaw and she lost her tongue in the attack. Current medicine has no way of restoring her speech.
She is home from the hospital now, but faces years of future surgeries
and may never be able to speak again.
Turn the Corner on the Pit Bull Problem
Cities like Aurora and Denver have turned the corner on the pit bull problem. Across the country, in cities that do not regulate pit bulls, there has been a dramatic rise in pit bull maulings since 2007, the year of Michael Vick. Last September, we compared
Pawtucket's successful pit bull ban to what is occurring nationally from 2002 to 2013
. Pit bull attacks in Pawtucket nosedive after adopting a pit bull ban in 2004. Nationally, pit bull maulings across the U.S. skyrocket post 2007.
View
Colorado Breed-Specific Laws
in a larger map
Related articles:
07/02/14:
Director of the Division of Craniofacial and Pediatric Plastic Surgery at Cincinnati...
09/17/13:
Dramatic Decline in Attacks by Pit Bulls Since Pawtucket Adopted Pit Bull Ban in 2004
08/16/12:
Vote in Miami-Dade County to Repeal Pit Bull Ban Fails by Wide Margin
08/25/09:
The History of the Denver Pit Bull Ban and the Victims that Prompted New Law
Labels: Aurora, Colorado, Constitutionality, Denver, Pit Bull Ban, Pit Bull Statistics
One of Two Victims Killed by Littermate Dogs in a 5-Month Period
The victim's grieving husband and best friend, Norbert "Hans" Kappen, attends criminal trial.
Both Found Guilty
UPDATE 10/09/14:
Some of our readers followed the live Twitter feed last night as the jury deliberated and reached a verdict. Though both were found guilty, Brande Coy was only found guilty of "misdemeanor" negligent homicide. Brande had been charged with felony manslaughter and deserved a felony conviction and felony level jail time. She left Joan Kappen dying in a ditch for at least 30 minutes before even calling 911. Her depraved indifference was monumental.
Brande Coy received 60 days in jail and one year probation. In a twist, her daughter Emily Coy -- who most thought would walk free -- received a slightly stiffer sentence of 120 days in jail and one year probation. Emily owned the bullmastiff-pit bull mix that horrifically killed Kappen, but was not present when the animal attacked her nor did Emily let the dog run free that morning. Those actions all fell squarely upon her mother Brande. Both Coys will also have to pay $2,500 in fines.
Hans Kappen spoke to THV11.com after the trial. "I am happy with this particular case, that they both got guilty charges," he said. "They both knew this dog was vicious. All the evidence pointed in that direction." He added, "Not only did I lose my wife, but my best friend and also, Arkansas lost a woman that devoted her life to helping others."
1
The jury spent over 4 hours deliberating. The judge warned both Coys that an appeal would take longer than serving out their sentences.

10/08/14: Jury is Deliberating Verdict
Closing arguments were given today and the jury began deliberating. Macy Jenkins of THV11.com is
live tweeting from the courthouse
. As of 8:20 pm Central time Wednesday, there is still no verdict. The jury requested pizza at about 6 pm. "It may be awhile," Jenkins tweeted. The jury may also be sent home and asked to finish tomorrow. On November 21, 2013, a bullmastiff-pit bull mix under the care of Brande Coy horrifically killed Joan Kappen. The dog had a history of aggression.
Highlights of today's trial include Hans Kappen telling prosecution, "It is like she had a grenade in her hand and tossed it out into the yard." The prosecution likened releasing the dog to "running with scissors." Brande knew something bad would happen. Brande Coy testified today summoning poor "medical condition" excuses. She let dog out alone that day, because "I went to check my blood sugar," she said. And, she was "confused" during her testimony today "due to MS."
UPDATE 10:05 pm:
Watching the live Twitter feed tonight was intense and emotional. From one moment it was, "Jury finds Emily Coy guilty of unlawful dog attack. Brande Coy guilty of negligent homicide" to a correction in the next moment, "UPDATE: Brande Coy found guilty of *misdemeanor* negligent homicide," dashing all hopes of justice for Joan Kappen and her dear husband Hans.
We are shaken and devastated
. The jury is now deliberating the sentencing.


10/07/14: Testimony Begins in Dog Mauling Trial
Jurors heard testimony from over 15 people on the opening day of the trial. First responders, police and animal control officers testified along with friends and family members of the victim and the two defendants. Joan Kappen, 75-years old, was attacked and killed by the defendants' bullmastiff-mix dog last November. Only one defendant, Brande Coy, faces a felony manslaughter charge. Her daughter, Emily Coy, was away at the time of the attack. She faces a misdemeanor.
A number of people testified about the history of the dog and the animal's history of biting and aggression. They also testified that the dog was a littermate of a dog that killed a 5-year old boy in Jessieville about 5-months before Kappen was killed. Through this testimony, prosecutors tried to establish negligence and recklessness on the part of the two defendants. The victim's husband, Norbert "Hans" Kappen, plans to do an interview with THV11.com as soon as the trial is finished.
Later this evening,
KATV.com reported more information
. When Norbert took the stand today, he testified, "I saw a naked body in a ditch." He said he didn't recognize her at first, but then saw a bloody pile of clothes and knew they belonged to his wife. Horrifically, Norbert saw the whole scene after the deadly attack. According to several witnesses, when firefighters arrived, she was still alive, but could not speak, she could only utter noises. She had severe facial trauma.
Hot Springs Village Firefighter Zachary Sykora testified the when EMTS arrived, they cut off her clothes to assess her injuries. Many more serious wounds were found, "Could see muscles, skin gone, major trauma throughout the body," he said. Hot Springs Village Police Sergeant Brian Nickles testified that Brande told him it took about 30 minutes for her to get the dog inside after the attack. She then washed her hair, face, changed clothes and called 911 in
no particular order
.
Nickles said that Brande stated that after calling 9-1-1, she did not go back outside until paramedics arrived.
Fox16.com captured additional testimony
. The doctor who performed the autopsy spoke in detail about Kappen's injuries. Her entire scalp was peeled off in the brutal attack and she was bitten over 100 times. The doctor testified that there were so many bite injuries that he could not count them all. Other witnesses called by prosecution testified that Patrone had bitten them prior to the fatal attack and another stated that the animal had killed a cat and bitten its owner, Emily Coy.
Concerning the littermate issue, a vet testified that aggression in dogs can be hereditary. The vet also testified if the owners knew about this issue, it would be reason to have the dog put down. Emily Coy's father, of course, testified that the dog was obedient, gentle and loyal. Nancy Baumann, one of Kappen's friends who attended the trial today said, "These people who owned it say it was a wonderful dog. Well if it was why did it attack my friend and rip her to pieces?"
10/07/14: Jury Selected in Dog Mauling Trial
Saline County, AR - A jury has been selected in the trial of a mother and daughter in connection to the fatal mauling of a 75-year old woman. Brande Coy is charged with manslaughter and unlawful dog attack. Her daughter, Emily Coy, is charged with unlawful dog attack. On November 21, 2013, a loose bullmastiff-pit bull mix attacked and killed Joan Kappen who was taking her daily walk in Hot Springs Village. A littermate of this dog
killed a child less than 10-miles away 5-months earlier
.
The criminal trial began Tuesday morning and is ongoing.
DogsBite.org
covered this case extensively last year
, including the arrest affidavit filed on January 2, 2014, which documented previous attacks by "Patrone" and lurid details of the day of the attack. The attack on Joan lasted up to 30 minutes before Brande placed the 911 emergency call. She remained in the home "washing her face, hair, and changing clothes - until emergency personnel responded on scene about 16 minutes later." All the while, Joan lay mutilated and dying in a ditch.
Norbert told KATV.com, "10 months of misery, and it still is, and unfortunately people are not safe." He reflected about his best friend and the love of his life. "My wife got mauled to death," he said. "There was not a drop of blood left in her, blood was everywhere on the street, I just hope this judge and this jury understands what we are dealing with here." A neighbor emailed DogsBite after the attack and stated that she was only identifiable by her shoes and glasses that lay near by.
Historic Arkansas Criminal Trials
According to our documentation, the criminal case of
State v. Emily Coy & Brande Coy
is the first manslaughter case in Arkansas against the owners of dogs that fatally attacked a person since June 2002. On October 13, 2001,
50-year old Carolyn Shatswell was mauled to death
by three loose pit bulls while taking a walk in Russellville, Arkansas. The owners of the pit bulls, Carl and Kim Smith, were subsequently charged with felony manslaughter in Pope County Circuit Court.
The two ultimately pleaded guilty
. Carl Smith was sentenced to 3-years in Arkansas state prison plus a 3-year suspended sentence and ordered to pay $1,000 in fines and court costs. Kim Smith was sentenced to 5-years probation and ordered to pay $1,000 in fines and court costs. Let's hope in 2014, after over a decade of escalating fatalities by well-documented dangerous dog breeds, that this Saline County court is not sympathetic to the depraved indifference of Brande Coy.
Historic Year in Fatal Dog Mauling Trials
Currently, the owners of dogs involved in
at least nine fatal dog attacks
are facing felony charges across the country, including the
15-year to life prison sentence handed down Friday
after the mauling death of Pamela Devitt in Los Angeles County. Alex Donald Jackson was convicted of second-degree murder after his loose pit bulls horrifically killed Devitt. In September, a Michigan judge ordered the
owners of fatally attacking cane corsos
to stand trial for second-degree murder.
Related articles:
10/03/14:
2013 Dog Bite Fatality: Antelope Valley Woman Mauled to Death by Pit Bulls
09/13/14:
Criminal Trial: Couple Charged with Second-Degree Murder After Cane Corsos...
08/02/14:
2014 Dog Bite Fatality: Two Cane Corsos Brutally Attack and Kill Jogger in Metamora...
01/03/14:
2013 Dog Bite Fatality: Woman, 75, Killed by Bullmastiff in Arkansas Gated Community
06/13/13:
2013 Dog Bite Fatality: Child Temporarily Staying with Aunt Killed by Neighbor's Dog
Photos:
KATV.com
,
HotSpringsDaily.com
and
Facebook
Labels: 2013 Dog Bite Fatality, Arkansas, bullmastiff, Manslaughter
Sentenced to 15-Years
UPDATE 10/03/14:
On Friday, Alex Donald Jackson was sentenced to 15-years in state prison for the murder of Pamela Marie Devitt -- the 63-year old woman was mauled to death by four of Jackson's loose pit bulls on May 9, 2013. Devitt suffered catastrophic injuries in the violent attack; she died while being transported to the hospital. In August of this year, a jury found Jackson guilty of second-degree murder in connection to her death and guilty of multiple drug-related felonies.
During the hearing, the victim's husband, Ben Devitt, gave an emotional victim impact statement. Just days before the deadly attack, the couple had been making retirement plans. They planned to relocate to Washington to be closer to family members. "Her story shouldn't have ended in such a horrific way," he said. Los Angeles County Superior Court Judge Lisa Chung handed down the 15-year sentence and 7-years for the other guilty counts, to run concurrently with the murder term.
08/29/14: Guilty of Second-Degree Murder
Los Angeles, CA - A 31-year old man whose four pit bulls brutally killed a woman last year has been found guilty of second-degree murder. On Friday, the defendant, Alex Donald Jackson, was also found guilty of cultivating marijuana, possession of marijuana for sale and possession of a controlled substance, psilocybin, according to the Los Angeles County District Attorney's Office. The jury also found that Jackson was armed with a shotgun during the commission of the offense.
On May 9, 2013 Pamela Devitt, 63, was walking near her Littlerock home when she was violently attacked by four pit bulls belonging to Jackson. Devitt suffered catastrophic injuries, including 150 to 200 puncture wounds, her scalp ripped off and one arm dismembered. She died en route to the hospital. County police authorities unleashed a ground and air search effort to find the attacking dogs and offered a $25,000 reward for, "Information leading to the capture of the 4 killer pit bulls."
Jackson was an
unsympathetic defendant from the get-go
; his dogs were guilty of multiple acts of aggression prior to killing Devitt. These aggressive acts, however, were primarily directed at animals. Jackson had also put a set of four pit bulls down in 2006 after a separate act of animal aggression. His defense attorney tried to portray Jackson as an
"animal lover" who rescued strays
. This defense strategy clearly fell flat on its nose.
Excellent verdict for a repeat vicious dog owner!
Jackson is scheduled to be sentenced on October 3. He faces 24-years to life in state prison.
05/31/13: Repeat Vicious Dog Owner
Within the massive news coverage in the last 48 hours, new information was revealed on Friday at the first court hearing. Alex Jackson previously owned four other violent pit bulls that were
destroyed in 2006 after attacking emus
. On Friday, Los Angeles County prosecutors said that this previous incident weighed into the second-degree murder charge, along with three incidents since January involving Jackson's "current" crop of pit bulls that savagely killed Pamela Devitt on May 9.
Most members of the public do not know that many owners of these types of dogs are repeat offenders. After the dog attacks (enough times), it's eventually deemed "dangerous" and the owner puts it down to avoid paying the necessary fees and insurance to own a designated "dangerous" dog. The person then buys a new crop of dangerous dogs and the process begins all over again, including attacks on innocent people and pets.
This cycle persists without legal intervention
.
1

Related video
05/30/13: Second-Degree Murder Charges
Los Angeles County prosecutors charged a 29-year old man with murder in connection to the pit bull mauling that killed a 63-year old Antelope Valley woman in early May. Alex Jackson, 29, was arrested at his Littlerock home. His bail is set at over one million dollars -- $1,050,000. If convicted, he faces up to life in prison, according to a district attorney's spokeswoman. Since January, authorities received at least three other reports of Jackson's pit bulls attacking other people.
Pamela Devitt, 63, died en route to the hospital from catastrophic injuries inflicted by the dogs. Coroner officials said they found 150 to 200 puncture wounds and sharp force trauma across her body. Previously, Los Angeles County authorities said Devitt "was dragged 50 yards, scalped and her arm removed." Jackson was also charged with cultivating marijuana, possession of marijuana for sale, possession for sale of a controlled substance and assault with a deadly weapon.
05/11/13: LA County History Lesson
On Friday, 6abc.com published an article, "
Littlerock pit bull attack raises legislation questions
," that contained an erroneous statement from Los Angeles County Supervisor Mike Antonovich's Office: "the Littlerock attack is the
first
fatal pit bull attack in the county's history." According to the
Fatal Pit Bull Attacks
website -- visually tracked on the
California Fatal Pit Bull Maulings Map
-- there have been 9 previous pit bull fatalities in this county, one stemming as far back as 1891.
2
05/10/13: Mauling Victim Identified
The victim has been identified as Pamela Devitt, 63-years old, of Littlerock. On Thursday at about 9:30 am, Devitt was savagely attacked by up to four pit bulls she encountered while taking her morning walk. Tony Bell, spokesperson for LA County Supervisor Michael Antonovich, said Devitt "was dragged 50 yards, scalped and her arm removed. We've gotta do something about it; they're killing machines." Devitt died in an ambulance en route to the hospital. Bell also stated:
Supervisor Antonovich's office says this incident points out the need to change state law regarding the aggressive dogs to make communities safer.

"To ask state legislature to allow local government to pass their own ordinances, breed specific if you will. We're not talking about bans necessarily. We're talking enhanced enforcement on pit bulls and the owners," Bell said.
Currently, California municipalities are prohibited from declaring a specific dog breed "dangerous" or "vicious," as well as banning a dog breed. Municipalities are limited to breed-specific regulation of the spay/neuter status of a dog. The ordinances on the
California breed-specific laws
page reflect this limitation. Prior to the ability to regulate the spay/neuter status of specific dog breeds (2005), California was a full anti-BSL state, disallowing all forms of breed-specific regulation.
3
The six seized pit bulls remain in quarantine. Authorities are conducting DNA tests to determine if the dogs were involved in Devitt's mauling death. Evelina Villa, a spokeswoman for the county Department of Animal Care and Control, said the owner of the pit bulls had
previously been cited
because at least one of his dogs had attacked a horse. The 29-year old owner, identified as Alex Jackson, was arrested yesterday on unrelated charges for suspicion of cultivating marijuana.
05/09/13: Investigation Continues
Tweets from
Captain Mike Parker
of the Los Angeles County Sheriff's Department along with the
Palmdale Sherriff's Station Facebook Page
help clarify developing events. Eight dogs were taken into custody on the 37000 block of 115th Street. Six of the dogs were pit bulls, the other two were mixed. The owner of the dogs was arrested for cultivation of marijuana. The correct location of where the mauling victim was found is 116th Street East and Avenue S, Littlerock, California.
It is still not known if the seized dogs are responsible for the woman's death.
05/09/13: Dogs Seized from Home
NBC Los Angeles updated their article reporting that at least four dogs were taken from a home near the mauling site after deputies served a search warrant after 5 pm Pacific Time. Women at the home were reportedly "screaming as the dogs were taken away" and two men appeared to be in custody in the back of the patrol car, according to the article. Seizing the dogs
4
comes hours after an active ground and air search effort and county authorities offering a $25,000 reward for:
"Information leading to the capture of the 4 killer pit bulls."
05/09/13: Woman Killed by Pit Bulls
Littlerock, CA - In a developing story, a woman was fatally mauled by pit bulls while out for a walk Thursday morning in the Antelope Valley. Los Angeles County Sheriff's Department and animal control responded to the call of a fatal pit bull attack at about 9:30 am. The victim, a 63-year old Hispanic woman, was out for her morning walk on Avenue S near 110th Street East when the dogs attacked. Deputies shot at the dogs, which sent them scattering into the dessert.
A separate article
said a witness saw the attack and began honking her horn to try to scare them away. Instead, the four pit bulls began attacking the witness's car -- specifically trying to puncture the car's tires. County officials continue air and ground searches trying to locate the pit bulls. Los Angeles County Supervisor Michael Antonovich
offered a $25,000 reward
for information leading to their capture. The woman suffered severe injuries and died en route to the hospital.
Related articles:
04/13/13:
2013 Dog Bite Fatality: Stockton Woman Killed by a 'Big, Nasty Pit Bull'
12/14/12:
2012 Dog Bite Fatality: Fresno County Man Mauled to Death by Pack of Pit Bulls
12/07/12:
2012 Dog Bite Fatality: San Diego County Woman Killed by Pack of American Bulldogs
Labels: 2013 Dog Bite Fatality, California, California Pit Bull Fatality, Catastrophic Pit Bull Injury, Fatal Pit Bull Attack, Marijuana Operation, Second-Degree Murder