DogsBite Blog ::
A Flawed Theory and Problematic Bias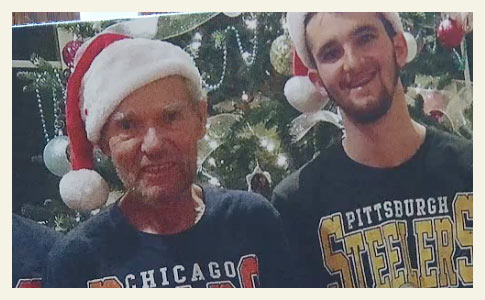 Werner Vogt, 85, was killed by a pack of dogs in southwestern Missouri in late 2015.
Felony Manslaughter
UPDATE 01/18/18:
The owners of a pack of dogs that killed an elderly man have been charged with felony second-degree manslaughter. The dogs viciously attacked 85-year old Werner Vogt on November 12, 2015 as he rode his bicycle in a rural area southeast of Rogersville. Vogt died of his injuries a few weeks later. For months, local authorities mistakenly believed he was attacked by a wild animal, specifically, a wild cat, even though Vogt told them he was attacked by three dogs.
The persistent "wild animal" theory held by the Christian County sheriff delayed obtaining DNA from the suspected dogs -- three boxers who were running loose when the attack occurred -- for six months. By that time, the owner of the dogs, Joseph Brink, had given two of his boxers away. Deputies managed to hunt down both dogs and obtain DNA samples. The results showed a "perfect match" for one of the boxers; the other three could not be ruled out as being involved.
In November 2017, a Christian County grand jury indicted Joseph Brink and his wife, Lindsay Brink, on second-degree manslaughter. "Joseph and Lindsay Brink were aware of the aggressive disposition of the dogs and failed to maintain adequate control of the dogs by allowing them to run at large," the indictment states. In August 2017, the Brinks agreed to a $300,000 settlement after Vogt's son, Vernon Vogt, filed a wrongful-death civil lawsuit against the Rogersville couple.
---
03/14/17: Mauling Death Finally Solved
Christian County, MO - On November 12, 2015 an elderly man was riding his bicycle in the Anchor Hill Ranch subdivision, a rural area southeast of Rogersville in Christian County, when he was viciously attacked by a pack of dogs. Werner Vogt, 85-years old, died of his severe injuries while hospitalized on December 4. At that time, local authorities mistakenly believed he was attacked by a wild animal, specifically, a wild cat, even though Vogt told them he was attacked by three dogs.
On March 12, 2017 the
Springfield News-Leader
published two articles detailing parts of the investigation into Vogt's mauling death after filing a Sunshine Law request in February seeking the sheriff's investigative report. The
News-Leader
articles, in part, help explain the persistent "wild animal" theory held by local authorities, despite the fact that canines kill an American about every 11 days in the U.S., a rate about 14 times more frequently than
bears
and
cougars
combined.
"I could speculate that it could be a bear or a mountain lion … Like I said, I have a hard time believing it was dogs."

- Sheriff Brad Cole, November 13, 2015
From the get-go, Sheriff Cole
declined to believe the attackers were dogs
. No DNA samples from dogs were taken until months after the attack. When they were finally collected -- primarily in May 2016 -- and the results became known, they matched a group of boxers owned by Joseph Brink who lives near the attack site. A Christian County sheriff's deputy interviewed Brink on the day of the attack.
Brink told the deputy that three of his boxers were loose at the time of the attack.
No DNA samples were taken from Brink's dogs at that time. By the time they are, six months later,
Brink had gotten rid of two of his boxers
. The moral of this story is that local officials "lucked out royally" by locating the two boxers that Brink had given away. One of which had a "perfect match" to the saliva found on Vogt's clothing. The other moral is the unwillingness for local officials, at least initially, to believe that canines can and do inflict massive, gaping and horrific injuries.
Fatal dog attacks are generally rare, however in some U.S. counties they are not rare and occur year-after-year like clockwork. The situation of a rural county experiencing a fatal dog attack for the first time is a difficult one -- there is a lack of experience and protocol. However, after the death of Vogt, one sees a "persistent" belief by authorities that a wild animal was to blame, because a dog simply could not be. Therefore hours and hours of precious investigation time was wasted.
Our email correspondence with Sheriff Bob Cole shows that nearly three months after the attack, he still believed a wild cat was the culprit.
Though the
News-Leader
paints a more rose-colored version of the investigation, the fact is a deputy examined the dogs that killed Vogt on the day of the attack, but failed to gather DNA at that time. Only months later -- likely after a forensics lab rejected the "wild animal" theory -- did they fully consider that dogs could be the culprit.
1
We are thrilled that their investigation eventually prevailed. We hope other jurisdictions do not make this same erroneous presumption.
21st Century America
Despite the rarity of fatal dog attacks,
numerous medical studies
and images of horrific dog attack injuries can be found online. On Sunday, after a single search for "characteristics of fatal pack attacks," we located a 2012 study that shows how law enforcement can make "erroneous conclusions about the source of the bites." The study examines how local authorities mistook a dog pack attack for a cougar attack:
An unusual case of predation: dog pack or cougar attack?
2
Unless characteristics of a wild animal attack are evident at the scene -- and apparently there were not in this case, which is why the Missouri Department of Conservation rejected analyzing the DNA until canines were ruled out -- the default assumption for investigators must be dogs. This is especially true when the victim is telling you dogs attacked him.
A pack of dogs can rip out an entire human chest cavity and more.
Pack attack predation is real, personal biases are flawed.
---
Below we examine the timeline after the November 12 attack by interspersing information published just after the attack and new information provided by the News-Leader.
---
Was it a Cougar or a Canine Pack Attack?
11/12/2015
Just after the attack, Vogt is conscious briefly and tells officials and family members that he was attacked by dogs while lying critically injured on the side of Northwoods Road.
11/13/2015
As early as November 13, Sheriff Brad Cole states that evidence is being examined in a lab. "We've taken, collected some of his clothing that he had on, which we are positive does have some kind of animal DNA on it and one with saliva that I'm sure when it gets to the lab, actually it's already at the lab…" The
Missouri Department of Conservation
was the party initially assigned to analyze the DNA. This department only deals with wildlife, not domesticated dogs.
11/17/2015:
Vogt regains consciousness after multiple surgeries and
states that he was attacked by a pack of dogs
. The sheriff's department states at this time they were taking Vogt's words seriously. "Medical personnel who were talking to our deputy at the time stated they didn't believe it was a dog … But at this point we are taking what this gentleman has told us as what happened, that it was a pack of dogs," - Lt. Jeff Lofton of the Christian County Sheriff's Department.
11/17/2015:
The Missouri Department of Conservation sent the samples back to the sheriff's office asking that it first be cleared of being dog-related, Lt. Jeff Lofton explains. The sheriff's office then looked to the Fish and Wildlife Service, hoping they would test the samples. Meanwhile, Jake Patterson, Vogt's grandson, visits him in the hospital and tells KY3.com, "He's kinda rough on his eyesight, but he's not stupid. It wasn't a bear, it wasn't a mountain lion, it was three dogs."
3
12/08/15:
The
News-Leader
reports that Vogt died a few days earlier. His daughter-in-law Noel Vogt states, he "died three times that day" while being treated for his injuries. Sheriff Cole states that a
"forensic review" of photographs of Vogt's numerous injuries
is being conducted by a wildlife expert in Florida.
"His injuries were pretty horrific. I've worked many dog bites in the last 23 years but I've not seen anything like this."
Sheriff Cole was previously the county coroner as well.
12/08/15:
The Missouri Department of Conservation softens its position, "If we've got some indication it was wildlife related, possibly we could do a DNA test." - Larry Yamnitz, MDC protection division chief. So, nearly one month after the vicious attack, there is no indication -- no evidence presented -- that a wild animal was involved. By the next day, December 9, the title of a local news article is, "
Investigators: Mystery animal kills 85-year-old cyclist in Missouri
."
12/13/15:
In an interview with KY3.com, Vogt's family begs dog owners in the community to come forward. "If you suspect your dog is violent, then you need to come forward." -- Noel Vogt. At this time, one full one month after the attack, Sheriff Cole states, "We're actively seeking these dogs out." He also brushes off the dogs belonging to Brink, "There's been a couple of calls of concern for a couple dogs that belong to a resident in that area, but short of that, nothing else."
4
12/15/15:
Shawn Miles tells KSPR that while he and his son were bicycling in Anchor Hill Ranch close to where Vogt was attacked, they were chased by three dogs. "When I seen it on TV, I knew it. You put two and two together and you figure it out pretty quick," Miles said. Miles fired at the three dogs with his 9 mm and the dogs left them alone. No description of the three dogs that chased Miles and his son (coloring, height or otherwise) were given in the KSPR article.
5
01/20/16:
DogsBite.org writes to Sheriff Brad Cole to see if any determination had been made by the expert in Florida about the type of animal that attacked Vogt. At this point, it has been over 5 weeks since the photographic information -- images of Vogt's severe injuries -- had been sent to a wildlife expert to conduct a "forensic review." Sheriff Cole responds to our email, "We are still awaiting the lab results from the DNA samples that were submitted to the University of Florida."
02/05/16:
DogsBite.org writes to the sheriff's office again while preparing our annual U.S. dog bite fatality statistics. At this stage, no release date had been set -- we were awaiting confirmation that dogs were the culprits. Up until this point, we had included Vogt, because fatal attacks by bears and cougars are so rare.
Sheriff Cole replies to our email that the attacker was "some type of large cat." And that, "Further testing is being completed to determine the species of cat."
Nearly 3 months after the attack, the sheriff's office was not in anyway operating on the assumption that dogs were involved in Vogt's death.
UNDATED:
Though no date is provided in the
News-Leader
March 2017 report, it states that at some point during the investigation, Sgt. Michael Elliott followed up on a tip about a Great Pyrenees that had attacked and bitten a woman's daughter while she and another girl were riding their bikes. "Elliott tracked down the Great Pyrenees dogs and took DNA saliva samples from each," states the News-Leader. Elliott also collected DNA samples from the Vogt family dog.
05/2016:
In May 2016, Elliott followed up on Bernie's initial report of meeting with Joseph Brink on the day of the attack. He asked permission to take DNA samples of his four boxers. This is when Elliott learns that Brink gave two of his dogs away after the attack. Brink tells Elliott, as he had Bernie, that three of his dogs were running loose at the time of the attack. Brink tells him, "he got rid of Chubs and Otto" after the attack, likely believing they were responsible, Elliott wrote.
Brink had four boxers, seemingly all male: Chubs, Otto, Hugo & Bruno. At the time of the attack, Chubs, Otto and Hugo were at large. Brink got rid of Chubs and Otto several months after the attack. Elliott took DNA samples of Brink's remaining two boxers. Brink said his brother took Otto to a humane society and Chubbs was given to a family that responded to a Craigslist ad. Elliott contacted the owner's of both dogs and got DNA samples from each dog.
06/2016:
In June 2016, samples of all of DNA collected were shipped to a forensic lab in Florida. At some point later (date not stated in
News-Leader
article), Forensic DNA analyst Ginger Clark found a "perfect match" for Otto. Based on her DNA findings, Brink's three other boxers could not be ruled out as being involved. When contacted by the
News-Leader
on March 3, Clark said none of the other DNA samples from other dogs tested matched the saliva found on Vogt's clothing.
03/12/17:
Nine months later, the
News-Leader
releases two articles detailing aspects of the Christian County Sheriff's Office investigation after filing a Sunshine Law request in mid-February seeking the sheriff's investigative report. The
News-Leader
report, in part, helps explain the persistent "wild animal" theory, despite the fact that canines kill an American about every 11 days in the U.S., a rate about 14 times more frequently than bears and mountain lions combined.
---
Bubba (formerly named Otto) -- whose DNA was a "perfect match" -- now lives at a home in rural Halfway with an unfenced yard. The new owner, Olen Asby,
allows Bubba to run unleashed
outside his home with the family's large outdoor dog. This is a recipe for
another
major disaster.
---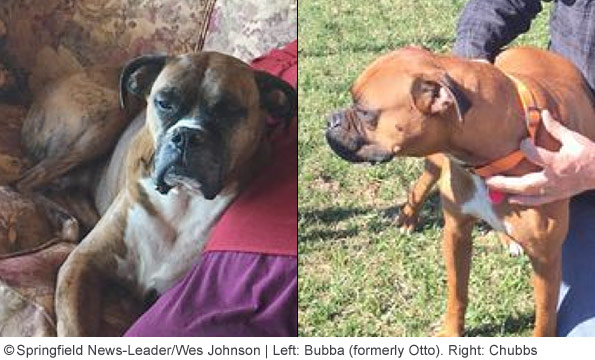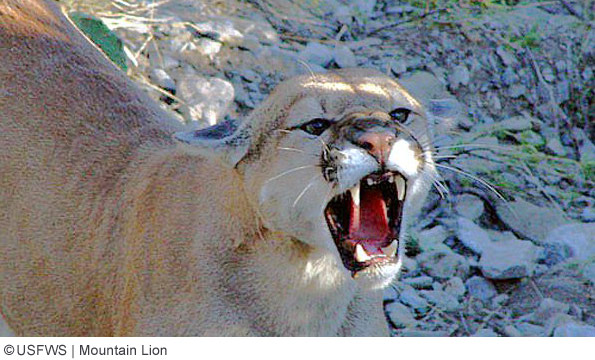 Related articles:
08/23/16:
2016 Dog Bite Fatality: Elderly Man Killed by Dogs in Jacksonville, Florida
03/25/16:
2016 Dog Bite Fatality: Elderly Woman Dies After Pack Attack In Thurston County
07/24/15:
2015 Dog Bite Fatality: Pack of Dogs Kill Woman in Wagoner County, Oklahoma
See also:
Dog Pack Attack: Hunting Humans
, by Avis, Simon P. M.D. F.R.C.P.C,
The American Journal of Forensic Medicine and Pathology,
Volume 20(3), September 1999, pp 243-246.
Attacks by Packs of Dogs Involving Predation on Human Beings
, by Borchelt PL, Lockwood R, Beck AM, and Voith VL,
Public Health Reports,
98:57-66, 1983.
Labels: 2015 Dog Bite Fatality, Cougar Attack, Fatal Pack Attack, Missouri, Predation Attack, Senior Citizen Fatality, Wild Animal Theory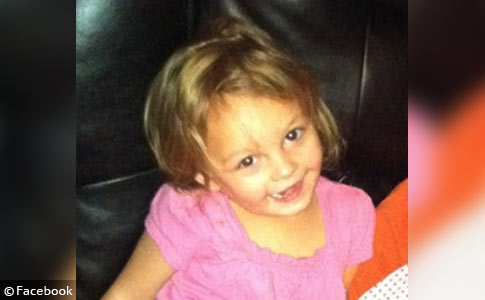 Rylee Marie Dodge, 3, was killed by her family's new pit bull in Duncan, Oklahoma.
Father Speaks Out
UPDATE 01/15/18:
In a heartbreaking story, Jason Dodge, whose daughter was killed Sunday by a family pit bull, talks about the newly acquired dog. Dodge got the approximately 1-year old pit bull from a friend who said she would take the dog to the pound if Dodge did not take it -- red flag number one. Dodge loved animals and knew "what would happen to a pit bull" at a pound -- red flag number two. Someone else's misfortune and guilt led to a decision that cost his child's life.
There is no doubt that pit bull propaganda played a large role as well, generously dished out by animal welfare groups, celebrities like Cesar Milan, and the
pit bull lobby
. From the
misunderstood Nanny Dog myth
to "It's all how you raise 'em," then blanketing pit bulls in victimization by calling them unfairly discriminated against. No one ever told Dodge these are "zero margin of error" dogs that kill a person in the U.S.
about every 12 days
and initiate
LifeFlights daily
across the country.
"I got [the dog] from a friend. I had it five days. I was very cautious about it, because I don't just bring around dogs into my home. It was over a year, I was trying to do a good thing, because she was going to take it to the pound if I didn't, and I love animals. So, I wanted to take it into my house because I know what would happen to a pit bull, you know.
I took my son over there. The dog didn't attack him. It loved him, gave him a hug and licked him on the face and everything. Brought him here and my son come outside all day long and played with him. He didn't do nothing to him. Then I bring my daughter here two days prior to that and this happened."

- Jason Dodge
Dodge also talked about his mother who intervened in the attack. "She actually pulled her arm out of its socket by holding the dog down so long, until I got home. She had to check herself into the hospital because her arm was so messed up from holding the dog down too long," Dodge said. "She couldn't breath. She had no stamina whatsoever. She couldn't even get up," he said. "She had the dog in a headlock laying on the back of it. The dog was trying to get out from under her."
---
01/15/18: Dog Mauling Victim Identified
A 3-year old girl killed by a family dog has been identified as Rylee Dodge. Her father, Jason Dodge, said the dog is a pit bull that he had only taken in five days earlier from a friend. In an interview with KFOR, Dodge said he left his daughter at home Sunday with Rylee's grandmother. Dodge had only been away for about 20 minutes when he received a call that Rylee had been attacked. Dodge said Rylee opened up the front door to play with the dog and it attacked her.
Police continue to investigate what led up to the deadly attack. There are now conflicting reports about how long the family owned the pit bull, five days versus two weeks. Police also continue to describe the dog as a "
bulldog mixed-breed
," even though the dog's owner states it is a pit bull, as do other
family relatives
. Rylee's body was taken to the Oklahoma State Medical Examiner's Office where they will perform an autopsy. The family's attacking dog will undergo a necropsy.
Finally, Dodge also
provided photos of his dog
, named Remington, to KSWO. Dodge told reporter Re'Chelle Turner that Remington is a "fully blooded pit bull," as the photo mainly indicates, erasing further breed misidentification rumors. This video has so far only been published to the KSWO Facebook page. We expect to see it incorporated into their main news website sometime later today. Meanwhile, Turner will be interviewing other family members and neighbors for reactions.
---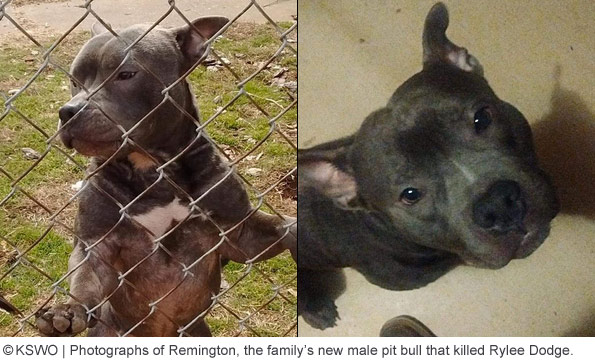 ---
01/14/18: New Family Dog Kills Child
Duncan, OK - Police confirm a child died after being attacked by a family dog. Officers responded to a dog bite report at a home near F Street at 3:19 pm Sunday, Duncan Police Lt. John Byers said. The child was taken to a hospital, but did not survive. When officers arrived at the scene, the medium sized "mixed-breed" dog fled. When the dog was located it lunged at an officer and was shot to death. The family dog will be sent to a veterinarian to determine the breed, Byers said.
"When they arrived on the scene the young juvenile female had been attacked by a dog and the dog was still in the area," Byers told
The Duncan Banner
. The canine was "later located by officers and that dog was put down by the officers," he said. "We are currently still investigating all of the circumstances around it right now," Byers said. More details will be released when the information becomes available, Byers said. Authorities did not release the mauling victim's age or identity.
Late Evening Updates
The Lawton Constitution
published more details
in a piece that will run in full in their print daily tomorrow. The mauling victim is only 3-years old. The deadly attack occurred in the 600 block of North F Street. Officers arrived at the scene and saw the dog had drug the child into the yard and was still actively attacking the child, Police Chief Dan Ford said. "Officers got the dog off the girl and dispatched the dog. They tried to do CPR on the girl but she didn't make it," Ford said.
In 2015, in nearby Lawton, 3-year old
Jordan Collins-Tyson
was killed by a pit bull while under the care of his babysitter. He was in the backyard of his great-grandmother's home with two dogs when he was attacked. According to police, the babysitter was watching the boy through a window from inside the home. When she glanced away then back, he was on the ground. The pit bull latched onto Jordan's throat, killing him. Police said the boy had spent time with the dog before.
---
Unverified
comments by a relative
on the
KSWO-TV Facebook
thread state the dog was a pit bull that a male individual had
owned for a few weeks
. Commenter, last name Robinson, states, "The little girl who passed is my daughter's half sister. Her family needs lots of prayers. She was just trying to play with the dog and it attacked her. It was not a stray like everyone is saying." Robinson states the dog's owner, "got it from some girl who was homeless and he gave the dog a home."
1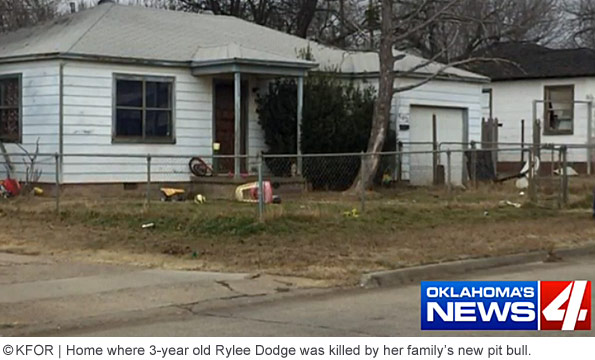 Related articles:
11/04/17:
2015 Dog Bite Fatality: Oklahoma Man Dies After Vicious Attack by Five Pit Bulls
05/10/17:
2017 Dog Bite Fatality: Woman and Dog Killed by Two Pit Bulls While Walking...
06/29/15:
2015 Dog Bite Fatality: Pit Bull Kills Child Under Babysitter's Watch in Lawton...
---
Labels: 2018 Dog Bite Fatality, Breed Misidentification, Fatal Pack Attack, Mixed-Breed, Oklahoma, Pit Bull Kills Family Member
Photographs from Social Media Have Quadrupled Since 2013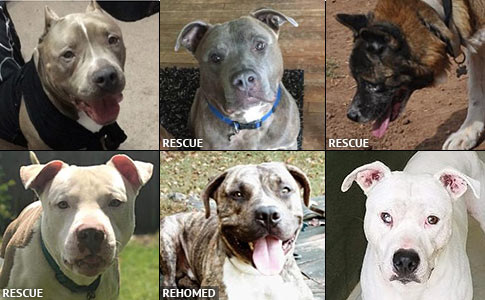 Photographs of six fatally attacking dogs in 2017 obtained from multiple sources.
---
Jump down
to
view all 2017 breed identification photographs
or read our analysis first.
---
DogsBite.org - In 2014, we began the tradition of publishing
breed identification photographs
of fatally attacking dogs when available through news reports, social media websites and law enforcement agencies. Of the 39 U.S. dog bite-related fatalities recorded in 2017, 56% (22) had identification photographs,
down from the high of 72% last year
. Pit bulls and their mixes represent 82% (18) of all breed identification photographs collected in 2017, up from 76% last year.
Of the 22 cases with identification photographs, 73% (16) were captured by news media, up from 62% last year and 59% (13) were located on social media pages of the dog's owner or family members, over four times greater than in 2013. Animal control departments supplied 18% (4) of all photographs in 2017. Departments in California, Ohio, Georgia, Texas and Florida allowed news media to photograph the dogs while quarantined in 6 cases, raising that number from 18% to 45%.
Of all cases with photographs, DogsBite.org located 18% (4) on social media that were otherwise unpublished; each case involved pit bulls.
In 2017, 73% (16) of all collected identification photographs were family dogs. Pit bulls and their mixes perpetrated 75% (12) of these family member and household deaths, including killing three primary caretakers. No other dog breed with an identification image inflicted an owner death in 2017. The case of Carol Harris, who was
rehabbing "an orphaned akita"
to make it "adoptable" when the dog killed her, is similar, but Harris did not appear to be the akita's primary caretaker.
Of all cases with breed identification photographs, 91% (20) involved dogs taken into custody and quarantined and 14% (3) were shot and killed at the scene. Images of the shot dogs were located on social media pages of their owners, and in one mauling death, the NextDoor app. Of all 39 recorded dog bite fatalities in 2017, 15% (6) involved rescued or rehomed dogs. Identification photographs from social media and adoption websites captured 83% (5) of these rescue dogs.
Cases Lacking Photographs
Of the 17 cases that lacked an identification photograph, 65% (11) involved pit bulls and nearly half of all cases 47% (8) involved dogs shot to death at the scene. Pit bulls represent 88% (7) of the dogs shot and killed, including one that died in a
"hail of police gunfire"
after the horrific mauling death of Javien Candelario. Another shot to death pit bull case lacking a photograph involved Kentucky State Police having
surveillance footage
capturing the entire fatal dog attack.
1
Of the 9 remaining quarantine cases,
one lacked any media coverage
, the death of 41-year old Grace Walks. In another case, also involving a pit bull, the shelter
refused to allow news media
to photograph the dogs. 35% (6) of all cases lacking an identification photograph did not involve pit bulls. If one adds the 7 shot pit bull cases and the 2 pit bull quarantine cases, that is 9 pit bull mauling deaths where an identification photograph had slim chances of ever becoming public.
---
Jump down
to
view all 2017 breed identification photographs
or continue reading our analysis.
---
Breed Misidentification Wars
In 2017, there were two breed misidentification wars; both involved confusion. After three dogs killed a 6-year old boy and seriously injured a 5-year old girl while walking to a school bus stop in Atlanta, initial reports identified two of the dogs as a
pit bull and pit bull-mix
. Later reports revised the animals to a "
pit bull and border collie
." By this time, however, both pit bulls had already been photographed by the media and belonged to the same owner
who had been taken into custody
.
Animal control seized other loose dogs in the area, one was a border collie. To this day, there is no verification it was involved in the attack.
The other misidentification case was primarily due to law enforcement and the media being unfamiliar with XXL pit bull "designer" breeds. After the horrific
mauling death of Cecille Short
in Oklahoma City, and the
accompanying image of the dogs
, first located on the NextDoor app, the media simply began calling the dog a "large white dog." That evaporated fairly quickly once they
learned about XXL pit bulls
and the poor breeding practices of
"designer" XXL bully breeders
.
Finally, 2017 marked a year when we entered into territory that is more corrosive than breed misidentification wars. After a young woman who advocated for pit bulls was
killed and eaten by her own two pit bulls
, zealots on social media responded with denial and conspiracy theories, just like they did after the death of pit bull advocate
Darla Napora
in 2011. People claimed Bethany Stephens' pit bulls were innocent; she was instead "murdered" or "attacked by a wild animal."
The conspiracy theories, which spread like wildfire on social media, and were further fueled by media outlets that published them, were so destructive the Goochland County Sheriff's Office had to give a
second press conference
in order to stop to them. This is the part of the conference that you should always remember:
"It's been difficult and I am afraid that even after releasing these additional facts as we have tonight, it's not going to nullify some of these people," the sheriff said.
Goochland County Sheriff James Agnew is exactly correct. Nothing will nullify pit bull zealots who willfully ignore the truth. In the face of a devastating mauling death, they lie to themselves, lie to their friends, lie to the public on social media and vilify the messenger. Our collection of over
400 fatal dog attacks
with
thousands of citations
along with our breed identification reports are not meant for them. They are meant for people who are truly investigating this public safety issue.
---
More photos of larger sizes are often available at the indicated full blog post link for each victim. Also, jump down to learn how we track the photograph sources for each fatal dog attack case.
---
2017 Fatal Dog Attack Breed Identification Photographs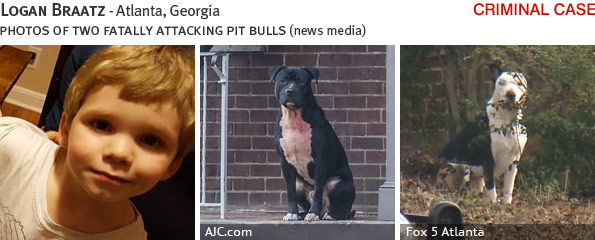 ---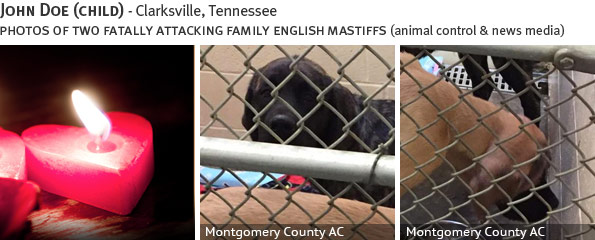 ---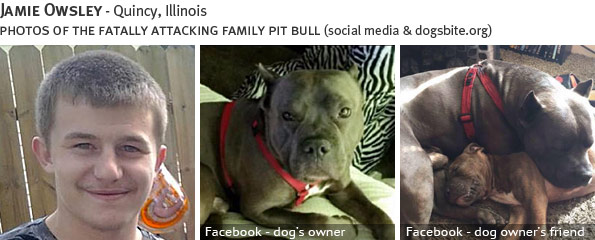 ---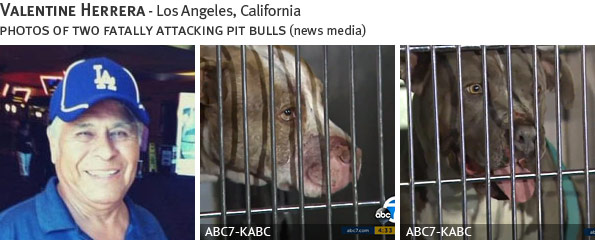 ---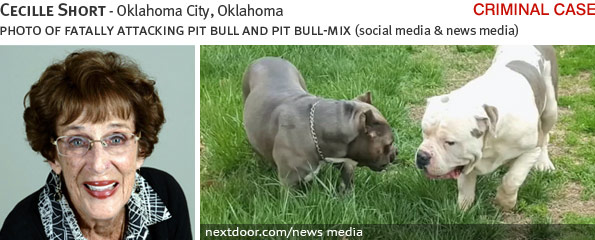 ---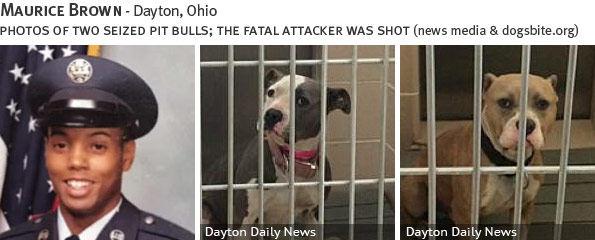 ---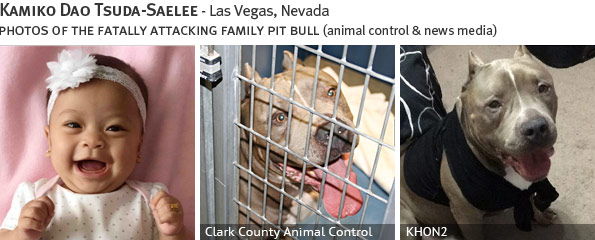 ---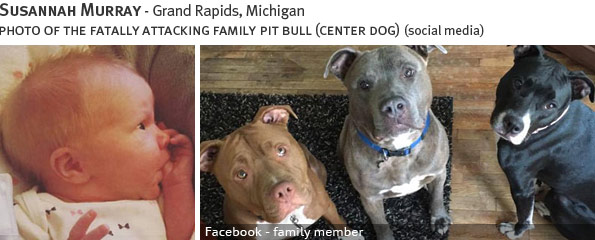 ---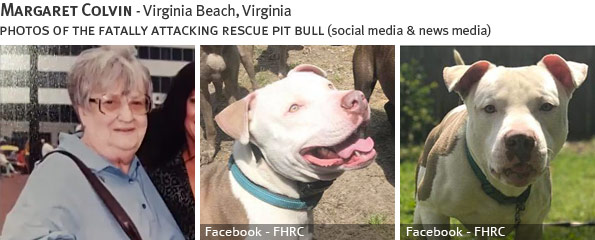 ---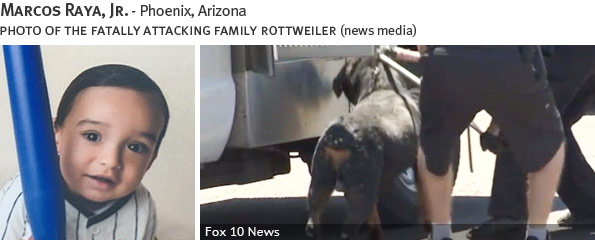 ---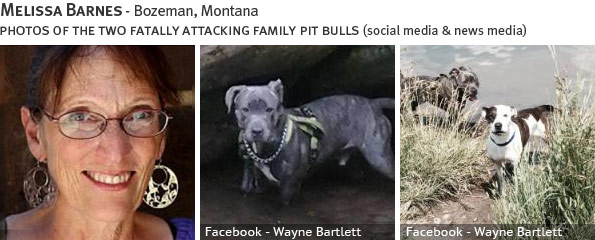 ---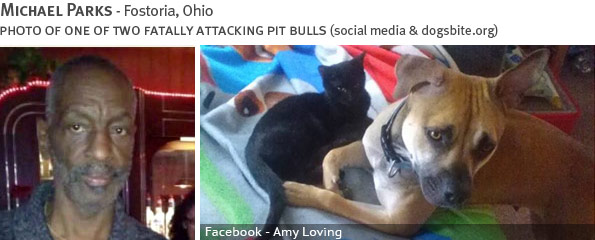 ---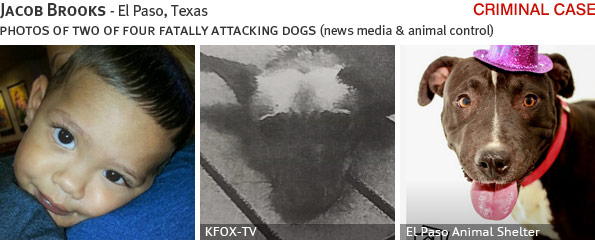 ---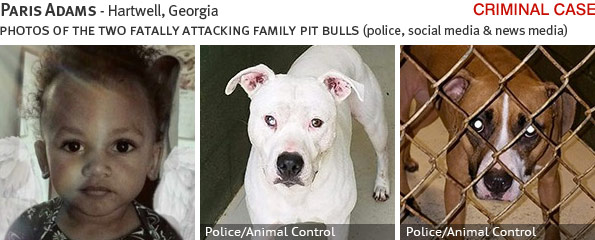 ---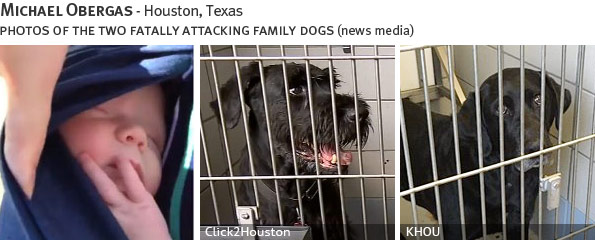 ---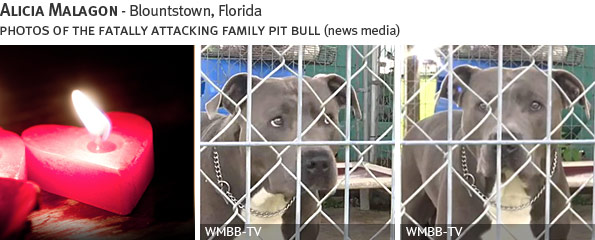 ---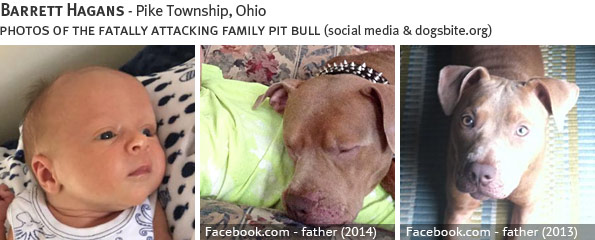 ---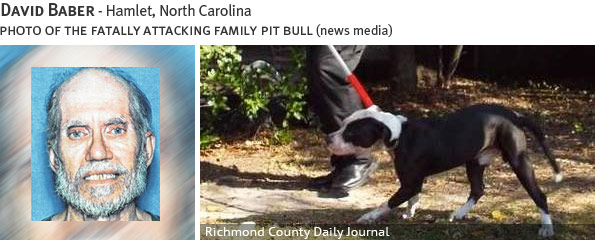 ---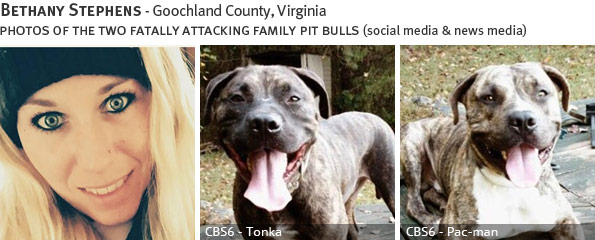 ---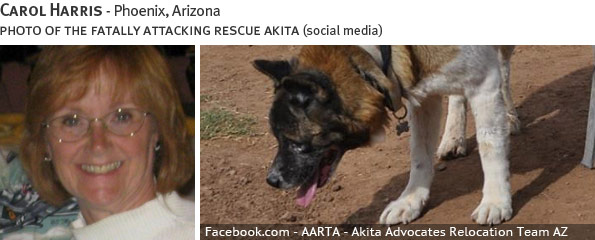 ---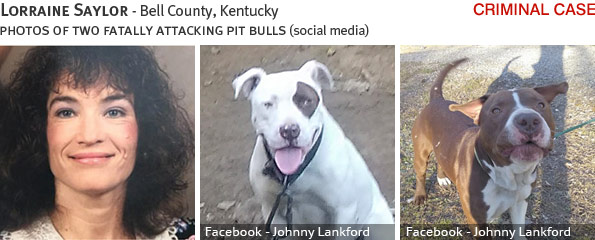 ---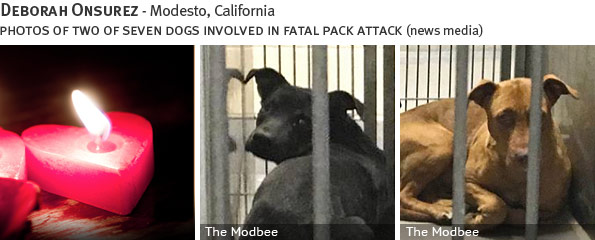 ---
How We Track Photograph Sources
We track the identification photograph's original source. There also may be multiple images in one case, so multiple sources may be attributed to a single case. For instance, after the death of Paris Adams, the news media shot original images, there were social media images and the shelter provided a photograph. Also, the news media can be an overlapping (dual) category because they often republish images provided by law enforcement that the public otherwise would not see.
What is easy to see in our tracking and analysis is the rising number of identification photographs located on social media, from only 16% (3) of all collected images in 2013 to 59% (13) in 2017. It is also easy to see the remarkably low number of law enforcement and shelters that release identification photographs after a fatal dog attack. They supplied 18% (4) of the 22 cases with identification images and just 14% (4) of the 29 quarantine cases after a dog bite fatality in 2017.
Photograph Tracking Categories
News media supplied photograph and/or an important republished photograph
Social media website supplied identification photograph
Law enforcement or animal control department supplied photograph
Animal control department allowed news media to take photographs
Canines shot to death at the scene of a fatal dog attack
Canines taken into quarantine after a fatal dog attack
Related articles:
01/09/17:
2016 Fatal Dog Attack Breed Identification Photographs - DogsBite.org
01/14/16:
2015 Fatal Dog Attack Breed Identification Photographs - DogsBite.org
08/31/15:
Who Can Identify a Pit Bull? A Dog Owner of 'Ordinary Intelligence'...
01/07/15:
2014 Fatal Dog Attack Breed Identification Photographs - DogsBite.org
01/03/14:
2013 Fatal Dog Attack Breed Identification Photographs - DogsBite.org
---
Labels: 2017 Dog Bite Fatality, Breed Misidentification, Identification Photographs, Social Media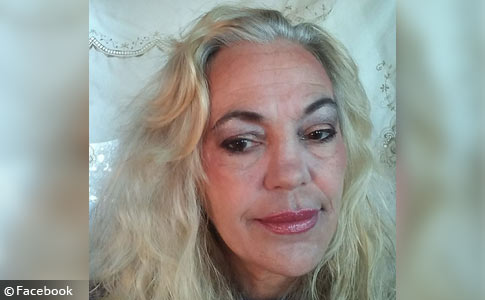 Laura Ray, 53, died after being attacked by a pit bull at the Happy Hound Hotel.
Dog Kills Woman
West Monroe, LA - The Ouachita Parish Sheriff's Office confirmed that a woman died after being severely attacked by a dog at a pet boarding facility in West Monroe. On January 9, about 11:00 pm, deputies responded to the report of an injured person at
The Happy Hound Hotel
located at 517 Smith Street. Deputies found a female victim at the facility with severe injuries, apparently inflicted by a pit bull housed there. Ouachita Parish Animal Control took the dog into custody.
Her niece, Shena Molina Dedmon,
posted to her Facebook page
several hours ago: "My heart is so torn. My aunt passed away last night. A pit bull attacked her at her work place." Dedmon posted five photographs of Laura Williams Ray, describing her as not just my aunt, "she was my friend, that ride or die aunt that knew all my secrets and never judged" and "she was the most giving person I knew." She was asked to by friends to make her post public so it could be shared.
Charlotte Ann Gerhardt, a friend of of the victim, also
posted to her Facebook page
and provided more details about the deadly attack.
1
"My dear friend Laura Williams (Ray) was mauled and killed by a pit bull last night," Gerhardt wrote. "She was cleaning a kennel where she was employed, when she was attacked. Laura didn't have much in this world, but what she had, she would give you if she thought you were in need." According to both posts, Laura is the mother of four children.
Evening Update and Clarifications
KNOE has updated their earlier report with new information. Laura worked at The Happy Hound Hotel. She was caring for the animals staying overnight when the 50-pound dog attacked her, investigators said. The hotel's owner said they were boarding the pit bull for the first time when it mauled her, but the pit bull's owner signed a form stating the dog was not aggressive. After the attack, the pit bull's owner told Happy Hound the dog had never done anything like this before.
Ouachita Parish Police Jury President, Scotty Robinson, confirmed the dog would be put down. "This situation is horrific and awful.
That dog should and will be put down
," he told KNOE. The name of the pit bull's owner has not been released, nor has the person agreed to talk to news media. The gender and spay and neuter status of the dog is unknown. The animal is now being quarantined at the Ouachita Parish Animal Shelter. The investigation is ongoing, deputies said.
---
---
In December, a rescue dog at a pet boarding facility in Phoenix killed a woman. Carol Harris, 69-years old, was
mauled to death
at Canine Country Club and Feline Inn, a facility that works with rescue groups by providing housing at a greatly reduced cost for animals that are being prepared for adoption. At the time of her death, Harris was trying to "rehab an orphaned akita" in the hopes of making the animal "adoptable." Harris was a member of Akita Advocates, a rescue group.
Related articles:
12/23/17:
2017 Dog Bite Fatality: Rescue Dog Kills Woman at Phoenix Boarding Facility
Labels: 2018 Dog Bite Fatality, Fatal Pit Bull Attack, Louisiana, Pet Boarding Facility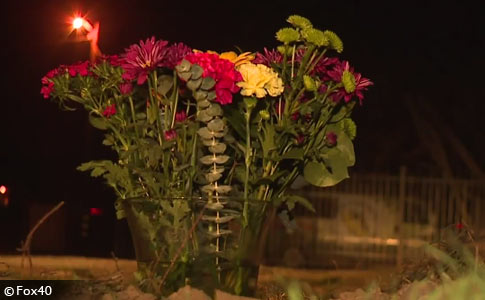 Flowers mark where Deborah Onsurez, 56-years old, was killed by dogs in Modesto.
Suspected Pack Captured
UPDATE 01/03/18:
Seven dogs believed to be involved in the mauling death of a woman have been captured. Authorities identified the dogs by using images from surveillance cameras on businesses near the attack site. On Saturday, Stanislaus Animal Services and Modesto Animal Control located five of the dogs, one was dead and another was injured, both believed to be hit by cars. The injured dog was put down. The remaining three dogs were brought to the shelter.
Two more dogs were captured in traps on Sunday and Monday.
The five dogs
were placed on a 72-hour hold. No owner is expected to reclaim them. "They are not adoptable; when the time comes all will be euthanized, "Animal Services Agency Executive Director Annette Patton said. "In the area of Crows Landing Road there are a lot of stray dogs. It is an ongoing battle for us and the community out there. We can
easily round up 30 stray dogs
... in a half day," Patton explained.
They were very aggressive. I was here when they were brought in. One of them had to be chemically captured -- very aggressive dogs. You can tell they've been running as a pack."

- Annette Patton, Stanislaus Animal Services
The captured dogs were a variety of mix-breeds, including: doberman pinscher, German shepherd, Queensland heeler, labrador and pit bull. Six puppies believed to belong to one of the impounded dogs were also captured in a den area near the attack site. The puppies, despite being the prodigy of fatally attacking dogs, will be available for adoption in several days. Of the six puppies, all appeared to be German shepherd-mixes except for one black-and-white pit bull-mix.
---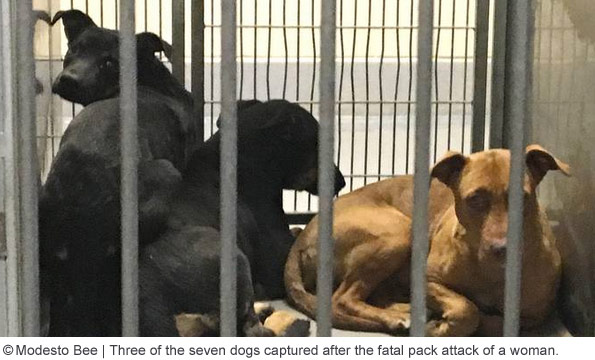 ---
12/30/17: Sheriff's Office Media Release
Modesto, CA - Authorities believe that
loose dogs killed a woman
Thursday morning in Modesto. Emergency responders were dispatched to the 500 block of Crows Landing Road about 7:50 am, states a release from the Stanislaus County Sheriff's Department. When deputies arrived, they found the body of Deborah Onsurez, 56, in the driveway of a business. She was pronounced dead at the scene. It's unclear why there is a "stray dog" assumption this early in the investigation.
99% of all fatal dog maulings are inflicted by "owned" dogs -- not strays, which lack ownership. Deputies and Stanislaus County Animal Services can't find these alleged ownerless "stray" dogs either. Last year in nearby Fresno County, the
at large dogs of Harold Matthews
mauled to death
Valente Lopez Aguirre
, 58, and indirectly caused the death of Robert Simonian, 74, who drowned after trying to flee the same pack of dogs. The fatal attacks happened about 2.5 months apart.
Stanislaus County Sheriff's Department
Modesto, CA - On 12-28-2017 at about 7:50 a.m., deputies and emergency services personnel were dispatched to a 911 call of an unresponsive person in the 500 block of Crows Landing Road. When deputies arrived, they found the body of 56-year-old Deborah Onsurez of Modesto in the driveway of a residence. Onsurez had severe injuries to her body, and she was pronounced deceased at the scene.
Detectives were called out to assist with the investigation. The preliminary investigation led detectives to believe the decedent was killed by stray dogs. Deputies and Animal Control officers searched several businesses in the immediate area, and no stray dogs were found. Detectives do not have any information on the breed or ages of the dogs.
We are working together with Stanislaus County Animal Services and the City of Modesto Animal Control to find the dogs responsible for this needless death. Deputies and animal control officers will be in the area of the 500 Block of Crows Landing Road on 12/30/17 to search for the stray dogs.
The Sheriff's Office and Animal Control are asking for residents in the area to be careful. If you see any stray, vicious or aggressive dogs in the area, please stay away from them and call Stanislaus County Animal Services at 558-7387, the City of Modesto Animal Control at 552-2470 or the Stanislaus County Dispatch at 552-2468.
If you have any tips, you can leave an anonymous tip by calling Crime Stoppers at (209) 521-4636. Tipsters can also e-mail tips at http://www.modestopolice.com/CrimeStoppers, or text them to CRIMES (274637) by typing "Tip704" plus the message and be eligible for a cash reward.
Previous Modesto Dog Maulings
In 2014, four pit bulls residing at 828 Glenn Avenue in Modesto, which is about
2 miles from the 500 block of Crows Landing Road
, escaped their property and savagely attacked two people killing one,
59-year old Juan Fernandez
. "I've never seen anything like this in the history of my career -- four dogs simultaneously attacking and killing a human being," said Stanislaus County Sheriff Adam Christianson back then. Now he's seen a fatal dog mauling twice in his career.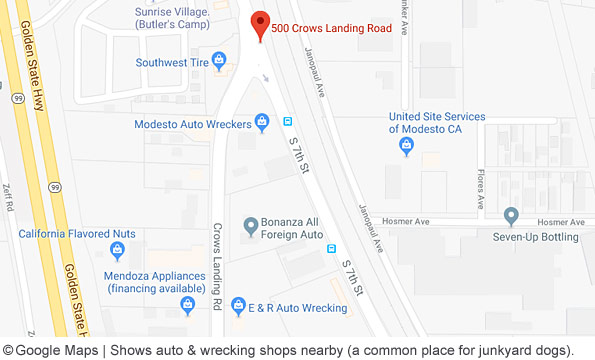 Related articles:
09/10/15:
2017 Dog Bite Fatality: Pack of Dogs Kill 79-Year Old Man in McCreary County
11/04/14:
2014 Dog Bite Fatality: Pit Bulls Kill Modesto Man, Critically Injure Another
---
Labels: 2017 Dog Bite Fatality, Auto Shop, Auto Wrecking Business, California, Fatal Pack Attack, Fatal Pit Bull Attack