DogsBite Blog ::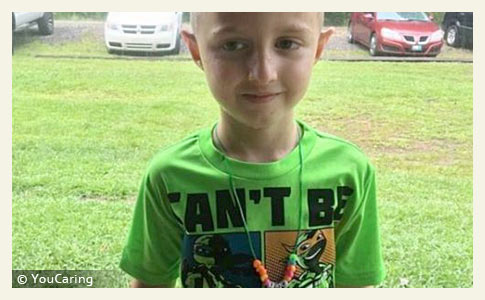 Isaiah Jacob Franklin, 6-years old, was killed by a family pit bull in Huntington.
Family Mourns
UPDATE 12/06/16:
The name of a 6-year old boy killed by a family pit bull was finally released last night. Isaiah Jacob Franklin was brutally attacked by a pit bull Friday evening at his home in the 2600 block of 9th Avenue. He later died of his injuries. The family said the dog attacked without provocation or warning. The boy's aunt, Jenni Messer, spoke to WSAZ news, but only through tears. "We want answers," she said. "We don't have them. We have no idea what happened."
In the 11-year period of 2005 to 2015, half of all fatal pit bull attacks (51%) involved a family pit bull killing a family member.

- DogsBite.org
Messer said there were three adults in the home at the time of the deadly attack. Isaiah was playing one last video game before he went to bed. Two adults were in the room with him and his mother was in the next. A
blue nose 3-year old male pit bull
, named Tiny, was also in the room with Isaiah. The dog belongs to his
mother's boyfriend
and had been living in the
household for about a year
, according to a comment written by the boy's mother on his fundraiser page.
Isaiah attended Spring Hill Elementary School in Huntington where he was in kindergarten. His classmates knew him as Isaiah, but family members called him Jacob, WSAZ reports. On Monday, the elementary school released some balloons in honor of his memory. His family is grateful for all of the support from the community. Many people, even strangers, have sent prayers and
given donations
for his funeral costs. Isaiah's service
will be held Wednesday
at Collins Funeral Home.
There were two pit bulls in Isaiah's household. The second dog, a female, was not involved in the attack, apparently. Both dogs are currently being held at the Huntington Cabell Wayne Animal Shelter. Huntington city officials have filed a motion in court to have the attacking pit bull euthanized. Prior to 2005, the city
adopted an ordinance
that declares pit bulls and wolf hybrids "dangerous." The provision requires both to be
registered
and
muzzled
when taken off property.
Planting Propaganda
Early this morning, the
Herald-Dispatch
published an article
to place doubt in the public's mind that Tiny is truly a pit bull. Isaiah was "mauled by a dog
believed
to be of the pit bull breed," Courtney Hessler states. She then proceeds to write a pro-pit bull "public relations article" featuring rescuer Capri Billings, who fears Isaiah's death will set back advocacy for the breed for years. Hessler also quotes Billings' fraudulent claim that pit bulls are impossible to identify without DNA testing.
For 25 years appellate courts across the U.S. have ruled that a dog owner of ordinary intelligence can identify a pit bull.

- DogsBite.org
Hessler does not stop there. In the wake of a family pit bull killing a child, it was important to include Billings' false and dangerous claim that pit bulls have a "natural affinity toward children" -- the
debunked Nanny Dog myth
. Before Isaiah is even buried, it was also important for Hessler to repeat Billings' plea of encouraging citizens to "step outside their comfort zone" and "get to know" pit bulls better -- a dog breed that
kills more people each year
than all other breeds combined.
For evidence that pit bulls do not pose a higher risk of attack than other breeds, Hessler cites the AVMA's 2014 lobbying pamphlet. The pamphlet is designed to obfuscate "bites" versus mauling injuries and obfuscate "breed identity." (See:
Selling a lobbying pamphlet as science: Analysis of the May 15, 2014 AVMA pamphlet "Literature Review on the Welfare Implications of The Role of Breed in Dog Bite Risk and Prevention"
by animal behaviorist Alexandra Semyonova).
Hessler neglects to include any
peer-reviewed studies conducted by doctors
of level 1 trauma centers, which treat the most severe injuries. Of the
11 studies published in medical journals
since 2009, 10 show a higher prevalence of pit bull injuries and the majority show that pit bulls inflict a higher severity of injury than other dog breeds. The most recent study, a review of 1616 dog bite injuries at a
pediatric level 1 trauma hospital in Georgia
, even issued a warning to parents:
"Strong consideration to avoidance of any interaction between pit bull breeds and young children, particularly infants." - Characteristics of 1616 Consecutive Dog Bite Injuries at a Single Institution, Clinical Pediatrics, July 2016
What happened to Isaiah and his family is horrific. The pit bull had never shown aggression before. When it did, it cost the boy his life. The two media examples above -- one from WSAZ and the other from the
Dispatch
-- show a stark contrast in the wake of this boy's death. The first interviews a family member and focuses on the tragic loss of Isaiah. The second is a pit bull PR "scramble" that plants propaganda after a family pit bull brutally killed a child in its household.
---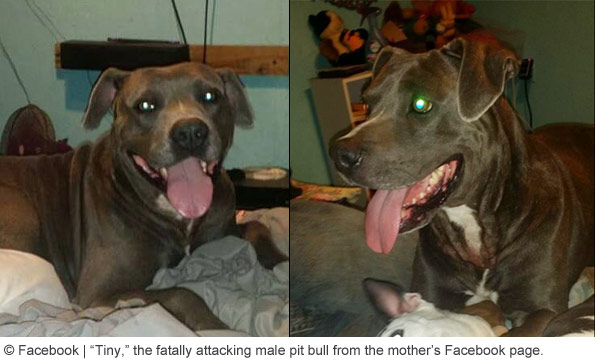 ---
12/03/16: Killed by Family Pit Bull
City of Huntington Communications Director, Bryan Chambers, has confirmed that a 6-year old boy was killed by a male pit bull that resided in the child's home late Friday evening. The deadly attack took place at a home in the 2600 block of 9th Avenue in Huntington. The boy was rushed to Cabell Huntington Hospital in Huntington, where he later died of his injuries. The pit bull was taken into custody by animal control officers. The boy's death remains under active investigation.
Huntington Police Chief Joe Ciccarelli also
confirmed the dog involved in the fatal attack
is a pit bull, reports the
Herald-Dispatch
. The attack occurred just after 9 pm Friday. Scanner traffic at the time indicated the boy suffered serious injuries to his head and neck, as family members had stated earlier in their Facebook posts. Scanner traffic also indicated the dog was aggressive when first responders arrived on scene, reports the
Dispatch
. The boy died of his injuries Saturday.
12/03/16: Family Dog Kills Boy
Huntington, WV - A dog killed a 6-year old boy Friday evening, according to Huntington Police Chief Joe Ciccarelli. The deadly attack occurred on the 2600 block of 9th Avenue. WSAZ reports the child and dog were living in the same household. Detectives from the Family Crimes Unit and Child Protective Services also responded to the scene, Ciccarelli said. Investigators have been in contact with the prosecutor's office who will review the case to determine if charges will be filed.
Family Member Posts Photos
Police have not released the identity of the boy. A family member, however,
shared photos of a boy on her Facebook page
. Page wrote in part: "Everyone who prays please say a prayer for me and my family!!!! This morning I got the news that no big sister would ever want to hear!! My sweet 6 year old baby brother Isaiah Jacob (Franklin) got killed by a Pit Bull. I never dreamed this would happen and it is by far the worst thing that I could ever wake up to. This is truly a nightmare."
Another family member also
posted publicly on Facebook
about the boy's tragic death. "Last night my great nephew 6 year old Isaiah Jacob Franklin went home to be with Jesus," Sandra Workman wrote six hours ago. She also confirmed the attacking dog was a pit bull. "Jacob was bitten in the back of his head or neck by a Pittbull. Please don't ask details. Just continue to pray for all the family," [sic] she wrote. Police have not released the breed of dog or the boy's name at this stage.
Related articles:
10/10/16:
Special Report: Level 1 Trauma Center Dog Bite Studies in All U.S. Geographical...
10/10/16:
Table: Retrospective Level 1 Trauma Center Studies of Dog Bite Injuries Published...
11/30/15:
2015 Dog Bite Fatality: 2-Year Old Boy Fatally Attacked by Pit Bull-Mix in West Virginia
03/19/15:
2015 Dog Bite Fatality: Pit Bull Kills Man Trying to Save Heart Attack Victim in Wheeling
Labels: 2016 Dog Bite Fatality, Fatal Pit Bull Attack, Pit Bull Kills Family Member, West Virginia
The Montreal Pit Bull Ban is Now in Effect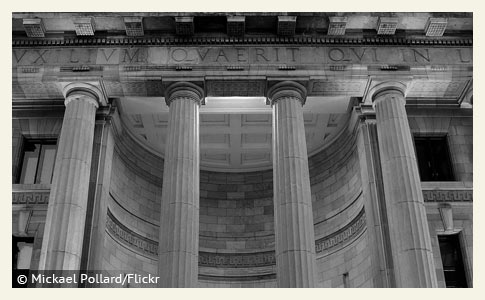 Édifice Ernest Cormier, Quebec Court of Appeal building. Photo by Mickael Pollard.
1
Ban Now in Effect
UPDATE 12/01/16:
On Thursday, the Quebec Court of Appeal overturned a lower court judge's ruling suspending provisions of Montreal's dangerous dog bylaw pertaining to pit bulls.
The lower court judge erred in his ruling
. The Montreal pit bull ban will be in effect until the court resolves the ongoing lawsuit brought by the Montreal SPCA against the city. Montreal officials adopted a pit bull ban bylaw in late September, 3-months after the brutal mauling death of Christiane Vadnais.
"As for the respondents' colour of right, the judge failed in his analysis to take into account the judgment in Cochrane v. Ontario (Attorney General), (2008), and the Quebec Superior Court judgment in Madronero v. Lachine (1990). Those judgments

dismiss on the merits the argument that definitions of "pit bull" with wording similar to that in the appellant's by-law were subject to being struck down

. The respondents therefore cannot claim to have a clear right. As to the issue of irreparable harm, the judge considered the contentious provisions as a whole, without distinguishing those that might cause irreparable harm from those that give rise to an inconvenience or a hypothetical harm. Finally, in his analysis of the balance of convenience,

he failed to take it for granted that the by-law at issue was enacted for the public good and that it serves a valid public interest objective

. These are determinative errors. In the circumstances, the suspension order should be quashed..."

- Court of Appeal of Quebec, December 01, 2016
No Charges After Fatal Attack
The Crown prosecutor's office
announced yesterday that no criminal charges
would be brought against the owner of the pit bull that killed Vadnais in her own backyard. The dog, named Lucifer, was owned by Franklin Junior Frontal and had attacked two people before killing Vadnais. However,
prosecutors could not obtain solid evidence of this
nor did they believe they could prove negligence. Criminal prosecutions after serious and fatal dog maulings are often very difficult.
This is a primary reason why cities adopt breed-specific laws. The legal routes to civil and criminal recourse after severe attacks are insufficient.
Montreal Mayor Denis Coderre agreed. He stated yesterday that the lack of laying criminal charges after Vadnais' mauling death only reinforces the importance of Montreal's pit bull ban bylaw. "Frankly, it just makes me (feel) stronger about the need to have the regulations that I'm putting forward," Coderre said after learning about the decision. Mayor Coderre is correct. The most proactive path to prevention is to prohibit new pit bulls and to regulate existing ones.
---
11/25/16: High Court Hears Appeal
Montreal, Canada - Today the Quebec Court of Appeal heard oral arguments about the Montreal pit bull bylaw that went into effect October 3. A lower court judge quickly suspended the pit bull provisions in response to a lawsuit filed by the Montreal SCPA, despite a longstanding appellate court decision upholding the
province of Ontario's pit bull ban
. On October 20, the city of Montreal was
granted permission to appeal
the suspension. Arguments were set for November 25.
The Quebec Court of Appeal will issue a ruling sometime in the future. A time frame was not specified by the high court today.
During the hearing today, the city argued that the suspension should have only lasted 10 days and that the SPCA's arguments were mainly based on opinion. "There are several decisions showing that when both sides are heard, those arguments are rejected," said Claude Marseille, the attorney representing the city. Marseille also leaned on a decision issued as recently as yesterday that ruled that the city of Lavaltrie's new animal control bylaw, which also bans pit bulls, is valid.
This same logic follows the city's call for an appeal and the reversal of the suspension in October. The city stated then that 48% of Quebec cities already have pit bull bylaws, as does the province of Ontario. Attorneys for the city argued that the lower court judge had no legal right to grant a suspension pending a future court hearing of the bylaw's legality. Montreal's city council voted in favor of the pit bull ban in September after the
mauling death of Christiane Vadnais
on June 8.
"In a case where the validity of legal provisions or rules is contested, the public interest demands that their validity be presumed and that they remain in effect: the suspension of such provisions during the interlocutory stage can't be granted except under the most exceptional or serious situations," the city writes in its call for an appeal. The city added, "These safety measures are reasonable and constitute, in the worst hypotheses, a minor inconvenience in the social life of an owner who chooses to have as a pet, in an urban setting, a type of dog that was created to fight bulls (thus their name)."

- Montreal Gazette, October 12, 2016
What Happens Next
If the appellate court rules in favor of the city, the suspension of the pit bull bylaw will be lifted and enforcement of the Montreal pit bull ban will begin. We expect that a favorable ruling for the city will cause the SPCA to quickly appeal the decision to the Supreme Court of Canada. If the appeal court denies lifting the suspension -- of which there is little to no precedent of doing -- then the city could appeal or endure the suspension until the trial of the lawsuit brought by the SPCA.
The Montreal SPCA's lawsuit, which chiefly acts as a "delay tactic" for the Montreal pit bull ban bylaw, comes at a great cost to the public health and safety of Montreal residents. The legal challenge also comes at a cost to Montreal taxpayers and city officials, who now must allocate legal and administrative resources to defend it. This is all due to a breed of dog that was first selectively bred for the bloodsport of bull-baiting then for the
bloodsport of illegal dogfighting
.
Appellate courts in the United States have upheld the constitutionality of well-written pit bull ordinances since 1986 -- 30-years and counting.
The Bylaw's Background
The day after a lower court judge suspended the Montreal pit bull ban, Denis Coderre, the Mayor of Montreal, published a bold letter on the mayor's website, reconfirming the city's intention to ban pit bull-type dogs in Montreal. The letter is aptly titled, "People first!" Mayor Coderre makes clear that his "top priority will always be people and their safety" and further states: "We will not yield to threats nor interest groups. We reconfirm our intention to ban pit bull-type dogs from Montreal."
"We will not yield to threats nor interest groups. We reconfirm our intention to ban pit bull type dogs from Montreal, as has already been done by some of our boroughs and as in Ontario, in France and in hundreds of cities around the world. We will not compromise when it comes to the safety of our fellow Montrealers."

"The reasons for this by-law ban are well known: news articles have recently highlighted serious attacks against people by dogs, especially pit bulls and the sense of impunity that seems to prevail among many owners of dangerous dogs. The death of Christiane Vadnais, killed by a dog, generated fear among the public. Public officials clearly had to step in and many cities decided to amend their by-laws.
Yesterday, a Superior Court judge decided to suspend Montreal's new by-law banning pit bull type dogs in its territory pending a hearing on the substance of the by-law.
We are disappointed by this turn of events. The by-law was designed to ensure the safety of all Montrealers by requiring all owners of pets -- particularly dangerous ones -- to comply with certain regulations.
We knew we would have to face pro-pit bull lobbyists. The debate quickly became emotional, which we find regrettable. Our sole and unique concern is the security of our fellow Montrealers."

- Denis Coderre, Mayor of Montreal, October 6, 2016
Read:
Mayor Coderre's Letter in full
Mayor Coderre's statements about the pro-pit bull lobby pertain to a 5-part investigation by
La Presse
published in August that showed how the Association of Veterinary Doctors of Quebec (OMVQ) omitted key parts of medical studies in their report to the ministerial committee. The OMVQ report also cited several studies, which they deemed to be "scientific," but were funded by the heavily financed pro-pit bull lobby. The OMVQ report failed to note this conflict of interest.
On October 20, DogsBite.org released the in-depth
La Presse investigation translated to English
. The multi-part series exposed five unqualified studies or papers cited in the OMVQ report, causing Dr. Joel Bergeron, president of the College of Veterinary Surgeons of Quebec, to issue a mea culpa, admitting that by including these studies, he had placed his organization in a conflict of interest. The
La Presse
investigation also exposed the five levels of the American pit bull lobby.
---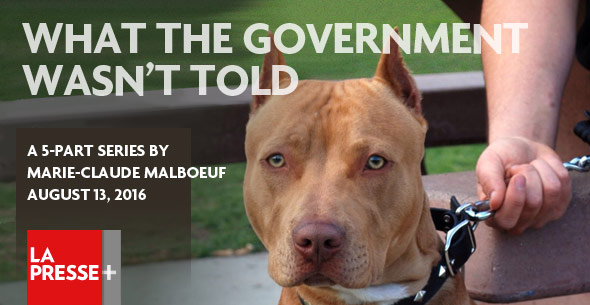 Related articles:
10/20/16:
Back Story of the Montreal Pit Bull Ban, What the Vets Omitted and Cited...
10/10/16:
Level 1 Trauma Dog Bite Studies in All U.S. Geographical Regions: Pit Bulls Highest...
06/19/16:
Cities in Province of Quebec Move to Adopt Breed-Specific Bylaws After Pit Bull...
01/09/16:
Estimated U.S. Cities, Counties, States & Military Facilities with Breed-Specific Pit Bull...
Labels: Appellate Court, Canada, Montreal, Pit Bull Ban, Province of Ontario, Province of Quebec
Attacked by Her 'Grandparents' Pit Bull Last Year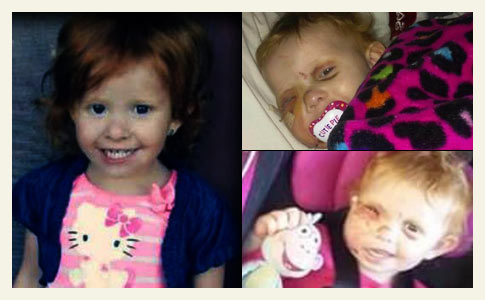 Left, the most recent photo of Payton after many surgeries for her injuries.
Visiting Child Attacked
Boston, MA - In a stunning victory for medical science, doctors have nearly completely restored a little girl's face after a devastating pit bull attack left her disfigured. Just after Thanksgiving last year, Payton Bronish, then 2-years old, and her family were visiting her grandparents home near Mexico, Maine when a pit bull belonging to her grandparents suddenly attacked Payton's face. Her mother Emily Bronish was so frightened, fearing Payton was dead, she could barely look at her.
"I looked over and I saw that he had latched onto her face, and was throwing her back and forth like a toy. I couldn't breathe. I got tunnel vision and all I could think was 9-1-1."

- Emily Bronish, Payton's mother
The truly remarkable reconstruction surgeries first began at Central Maine Medical Center then continued at Massachusetts General Hospital (MGH). "I'd never seen an injury of this nature in a patient that young," said Dr. Branko Bojovic, a plastic surgeon at MGH for Children and chief of plastic surgery at Shriners Hospital for Children. Bojovic amazingly reconstructed the tiny and unstable bones beneath Payton's eye then inserted a metal plate into her eye socket.
"Payton's cheek was fractured so dramatically that the bone was pushing on her muscle, paralyzing the right side of her face. Her eye socket was destroyed, which ultimately would have caused her eye to sink down into her sinus cavity. Her condition was so unique, Bojovic said, he is in the process of writing up a case study on it.
Bojovic entered Payton's face through a cut under her eye and reassembled the delicate material -- the bones of a child that young are spongy, and not fully stable -- and he inserted a metal plate into her eye socket. Within a week, Payton regained the movement in her face."

- Boston Herald, November 25, 2016
In the 9-year history of DogsBite.org seeing disfiguring facial pit bull injuries in children, and the many amazing reconstruction and scar reduction surgeries by doctors, Payton's recovery may be the most miraculous. All too often facial features can never be fully repaired by surgeons, or even close to that, after a violent pit bull mauling. The damage is often irreversible because the pit bull ripped out and destroyed too many facial muscles, bones and tissue. We salute you Dr. Bojovic.
Her mother Emily responded in comments at the article, in part: "She has many more obstacles to come. Speech therapy. Possibility of skin graphing. More surgeries. The future is unclear."
---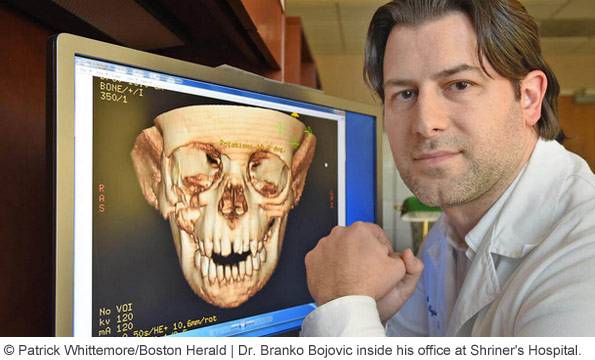 Related articles:
10/10/16:
Special Report: Level 1 Trauma Center Dog Bite Studies in All U.S. Geographical Regions Report Pit Bulls Highest Prevalence
07/02/14:
Director of the Division of Craniofacial and Pediatric Plastic Surgery at Cincinnati Children's Talks 'Pit Bulls'
Labels: Pit Bull Attack Survivor, Plastic Surgeon, Shriners Hospitals for Children, Visiting Child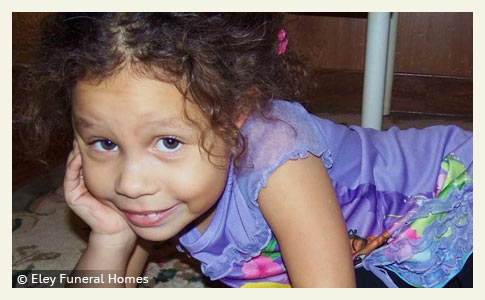 Newly acquired dog kills Kiyana McNeal, 4, injures mother in southwestern Michigan.
No Criminal Charges
UPDATE 11/02/16:
On October 23, 4-year old Kiyana McNeal was fatally attacked in the neck by a doberman-type dog either purchased or adopted by her mother just 45 minutes earlier from an Illinois man. He drove the dog to their home off West Fish Lake Road in Sherman Township then left under an hour later. Very few other details have been released. Today, the St. Joseph County prosecutor's office announced there was
insufficient evidence
to bring any criminal charges.
No information was provided about where the mother located the dog -- on Craigslist, Facebook or a rescue dog forum board? No information was provided about how the dog was advertised. Was the animal advertised as "Good with Kids?" No information was provided about the "mix" of the "doberman-mix," however, social media speculation
presumes a canis panther
, a doberman-type protection dog variant. The public will never know the answers to these important questions.
A Few Clarifications
About 8-months ago, Kiyana's mother, Jacey McNeal Wolkins,
adopted a doberman
named Willow (seen in below photo). Willow died of cancer about 2-months before Kiyana's death, according to Lorie May, the little girl's stepmother. Her mother replaced it with the new doberman-mix, which May said was 3-years old. The Illinois man spent about 30 to 45 minutes with Kiyana and Jacey, while they got acquainted with the new dog, May said. Then he got in his car and left for Illinois.
It was alluded to in earlier reports that Jacey called the previous owner after the dog attacked Kiyana and he came rushing back to help. However, May later states that Jacey called the Illinois man about 5 minutes before the attack for
unknown
reasons and asked him to return. He arrived back at her home just after the attack and immediately began giving CPR to the little girl. Jacey sustained injuries trying to pry the dog off her daughter. She was hospitalized and released.
Doberman Dog Bite Fatalities
Fatal dog attacks involving doberman pinschers and their mixes account for 1% (5) of all dog bite fatalities in the U.S. since 2005 (388). One case involved a protection-trained doberman imported from Hungary that killed its 71-year old owner. Another case involved a family doberman that killed an infant, and a third case involved a pack attack with multiple large breeds, including dobermans. Over half of the 5 cases involved high-risk scenarios, elevated further by powerful dog breeds.
10/24/16: Additional Information
Neighbors of a 4-year old girl who was killed by a new dog said the child was giving the animal a biscuit when it fatally attacked her neck. Her family had acquired the doberman-type dog less than an hour earlier from its Illinois owner. "I was in my bedroom and I heard the screaming. And I heard somebody holler, 'Becky!'" Neighbor Becky Davis recounted. "The dog come and sniffed it. Then stepped back and sniffed it again, and evidently the third time, he got her," Davis said.
"The mother and the guy that brought the dog, they had the baby on the ground doing CPR. It did not do any good."

- Neighbor Becky Davis
The man from Illinois who sold or gave the dog to Kiyana's family said
the dog was 4-years old
and had never displayed aggression before. Becky Davis and her husband Kenneth were close to Kiyana and often babysat her. Kenneth even installed a gate between the two homes so Kiyana could visit while he worked in the yard. Kiyana's mother, Jacey McNeal Wolkins, was injured trying to save her daughter. Family members say the mother has since been released from the hospital.
The Davises
also spoken to FOX 17
. The couple clarified that the attack happened inside Kiyana's home -- earlier it was reported the attack occurred outside. "When they brought Kiyana out of the house, I saw her mother had lots and lots of blood," Kenneth said. "Any blood, it was from Kiyana." One neighbor who rushed to help called 911. Jacey called the man who just sold her the dog who sped back to the home to help. First responders tried to revive the little girl. She died on scene.
10/24/16: Newly Acquired Dog Kills Child
Sherman Township, MI - On Sunday, a 4-year old girl was killed and her mother seriously injured by a dog they had recently acquired, St. Joseph County authorities said. The attack occurred about 4pm on the 63000 block of West Fish Lake Road, St. Joseph County Undersheriff Mark Lillywhite confirmed. The child could not be resuscitated and died on scene. The mother required hospitalization for her injuries. Authorities described the dog as a doberman or doberman-mix.
Circumstances of the attack remain unknown, but friends of the family told police the mother and daughter were outside with the dog when the attack occurred. The mother had acquired the dog to replace another family dog that had recently died, friends of the family said. No information was provided about the source of the dog -- whether it was acquired from a shelter, rescue, classified ad listing, family friend or breeder. St. Joseph County Animal Control took the dog into custody.
Donation Page Names Child
A
YouCaring fundraiser for the child
identifies the little girl as Kiyana McNeal.
"They had gotten a dog that day and, as the old owner went to leave, the dog attacked Kiyana
. Her mom tried to stop it and save her but couldn't," states the page. "She was taken by ambulance and hospitalized with wounds to her head and hands. It has been a whirlwind since then, and the pain is inexplicable. We have had numerous friends and family ask what they could do," states the donation page.
ClickOnDetroit shows a photo
of the little girl with the family's
previous
doberman dog that died of cancer. The news video also states that Kiyana's mother purchased the new doberman-type dog from a man in Illinois. The original owner spent about 45 minutes at Kiyana's home and was about to leave, when the new doberman-type dog attacked the little girl. The mother intervened to save her daughter and was badly injured. Police have not released the name of the previous owner.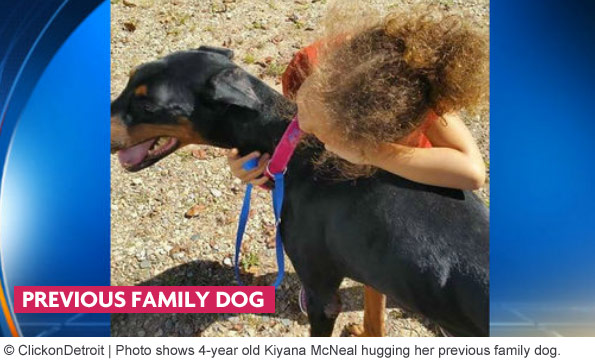 Related articles:
04/26/16:
2016 Dog Bite Fatality: Pit Bull Rehomed by Humane Society Kills Newborn Baby
02/12/16:
2016 Dog Bite Fatality: Woman Killed by Pet Pit Bull in Perquimans County, NC
11/18/15:
2015 Dog Bite Fatality: Newly Adopted Rottweiler Kills Owner in Madison County...
Labels: 2016 Dog Bite Fatality, Adopted Dog Kills, Doberman, Michigan
South Dallas home with a history of complaints where the suspected dogs resided.
No Criminal Charges
UPDATE 10/31/16:
Dallas authorities announced today there will be no criminal charges filed in the fatal dog mauling death of Antoinette Brown last May. Forensic tests from two separate labs could not establish a DNA link between Brown and the dogs suspected of attacking her. No eyewitnesses could identify which dogs were involved either. The seven suspected dogs had been involved in numerous previous incidents, according to a report issued by city officials in June.
Dallas police Deputy Chief Rob Sherwin said the criminal case couldn't be proven in a court of law without eyewitnesses or forensic evidence.
There were massive "communication gaps" between police and Dallas Animal Services (DAS) after Brown's attack on May 2. On May 4, police responded to a separate 911 call of a man being attacked by three pit bulls at the same location where Brown was attacked. The arriving officer, who also responded to Brown's attack,
relayed to 311 they were the same dogs
, setting off seizure proceedings. Six dogs were seized from 3307 Spring Avenue on May 6 and another on May 9.
Brown died while hospitalized May 9. It is an outrage that her horrific death will go unpunished. The owner of the dogs, Maria Cardoso of 3307 Spring Avenue, is a habitual violator of loose and aggressive dogs. From July 2013 through September 2015,
Cardoso surrendered 21 dogs
to DAS for violations, including attacks. By May 9, 2016, she had surrendered seven more. An incident report from as early as January 16, 2014 states her Spring Avenue home is a "
chronic problem
."
Failure to establish a DNA link after a fatal dog mauling, which is used by prosecutors when there are no eyewitnesses, has occurred in the past. This might occur in one or both
Fresno animal-related death cases
this year as well -- information is still pending. The death of Brown is further complicated by rain on the night of her attack and the urgent medical attention and cleaning of her wounds. Back in August, it was
reported the Brown DNA case
"increasingly looks like a loser."
1
---
06/12/16: City Releases Report
Since the brutal dog mauling of Antoinette Brown in South Dallas on May 2, new developments have occurred. On June 10, the city released a memorandum --
Review and Findings for Animal Attack on May 2, 2016
-- summarizing the 911 and 311 incidents involving the dog owner's home in the years leading up to the deadly attack. The memo also outlines the sequence of events on May 2 and the days following, until all of the owner's suspected dogs are seized.
The memorandum shows that some of the communication breakdowns between the Dallas Police Department and Dallas Animal Services (DAS) are daunting in scope. The memo also identifies where the breakdowns occurred and "opportunities" to correct them (see bold type). Just reading the
first half of page 2
is halting. The number of animal violations and surrenders at 3307 Spring Avenue should have been identified as a "chronic pattern" and
acted upon
forcibly far earlier.
The owner of the dogs that killed Brown, Maria Cardoso of 3307 Spring Avenue, is a habitual loose and aggressive dog violator and appears to be a backyard breeder as well. From July 2013 through September 2015, Cardoso surrendered 21 dogs to DAS (some dogs could have been surrendered more than once, 12 were also listed as "puppies" when surrendered). An incident report from as early as January 16, 2014, notes the Cardoso home as a "chronic problem."
City Releases Incident Reports
The city did not only release the memorandum, but also a
74 page document
that includes the related 911 and 311 incident reports involving 3307 Spring Avenue and Cardoso's dogs during the same 3-year period. The bulk of the calls involve reports of loose aggressive pit bulls. By 2015, rottweiler(s) begin appearing in the reports as well. Certainly Cardoso had every intention of continuing to own
dangerous dog breeds
. Citations show that none were spay or neutered either.
On
page 33
, the May 2 attack of Brown begins. The initial narrative states that she was "attacked by approximately 4 to 5 dogs including 2 pit bulls. The dogs caused serious bodily injury to the comp's right arm, tearing away the back of her upper arm to the bone, and to her right leg, which was missing a large chunk of her upper thigh/buttocks area." When responders arrived, no dogs were present, states the report. Transcripts of the 911 calls are also included in the document.
Digging into the accounts, it becomes clearer that Cardoso was likely crossing the pit bulls and rottweilers. Recall that no dogs were seized until 4 days after the deadly May 2 attack -- so there is confusion and multiple 911 calls placed by neighbors following Brown's attack, these 911 calls begin on May 4 at 3:46 am (
page 50
). Some callers identify the three brown and black aggressive dogs as rottweilers, other callers as pit bulls and other callers as a combination of the two.
On May 4, a police officer responded to a 911 call of three pit bulls attacking a man at Rutledge and Trunk Avenue (
page 52
) -- the same location where Brown was attacked. Officer Sanchez arrived on scene and saw the pit bulls; he notes they are the same dogs that attacked Brown. At 4:06 am, Sanchez calls 311 to relay this information. He also tells dispatch about the earlier attack on Brown as if DAS is unaware of it,
and they were unaware of it
. DAS is in the dark until May 5.
Officer Sanchez: "Well, these dogs, I don't know if you heard about this but, about two nights ago, the night that it was raining, they attacked a lady and literally they almost killed her. And the bicep was missing, chunks, and I'm going uh, I've seen a lot of dog bites, but these...I've never seen anything like this. She looked like she was attacked by a shark. There's chunks of meat that were off. I mean like her left leg, we had her, she had to be transported to Baylor hospital and she was in a state of shock. I...(unintelligible) I don't even know if she made it. This, this is the type that's that bad."

- Officer Sanchez, 311 call, May 4, 2016 4:06 a.m.
The Breeds of Dogs Seized
On May 6, when DAS seized six dogs belonging to Cardoso,
page 72
shows the involved breeds crammed into a tiny area of a citation for failing to spay or neuter: shepherd-mix, male (black and brown), doberman-mix, female (black and brown), pit bull-mix, male (black), pit bull-mix, male (black and brown), rottweiler-mix, male (black and brown) and pit bull, female (brown and white). On May 7, DAS writes a citation for a seventh dog owned by Cardoso, a brown female pit bull-mix.
What is also known about the attacking dogs to date, thanks to the June 10 update by
Dallas Morning News
columnist Sharon Grigsby, is that the dogs were quarantined for 10 days, assessed unadoptable and euthanized. The DNA tests are still being analyzed at the Southwest Institute of Forensics Science. Results were anticipated to take about eight weeks, so we expect news in July. When results are complete police will determine if a criminal case can be made against Cardoso.
---
05/26/16: Family Demands $5 Million
The family of Antoinette Brown is demanding $5 million dollars from the city of Dallas to avoid a lawsuit, interim City Attorney Chris Bowers said today. Bowers, however, does not believe the city is liable due to government immunity. Antoinette was savagely killed by a pack of loose dogs in South Dallas earlier this month. Dallas Animal Services (DAS) had paid multiple visits to the home where the dogs resided for violations, and since 2014, had confiscated 20 dogs from the home.
"Brown's death was very tragic, very unfortunate, very regrettable and very sad. [But] we do not believe the city has any liability here."

- Chris Bowers
Dallas city officials also recently hatched a plan to hire the Boston Consulting Group to conduct an 11-week study examining how the city can best resolve the longstanding loose dog problem in the southern sector. The study has been funded by a group of private donors.
City Council member Tiffinni Young
, whose district includes South Dallas, has already sent city leaders eight sensible strategies, but apparently they are being ignored in favor of hiring the private consulting firm.
Also, we recently learned in quite an unusual way that pit bulls were involved in this deadly attack.
---
05/16/16: Calls for Dismissal
After a woman was mauled to death by a pack of loose dogs in South Dallas, fierce discussions continue to brew about the many protocols that either broke down or did not exist at all. The catastrophic injury attack that caused the death of Antoinette Brown, 52, occurred in the early morning of May 2. Dallas Animal Services was not made aware of the attack until 3 days later; the dogs were seized 4 days after the attack. Dallas police did not confirm the attack for 5 days.
The owners have made 20 dog "surrenders" to DAS since 2014, that includes the 7 dogs surrendered after the fatal attack of Antoinette.
The Dallas Morning News
has come down hard on Jody Jones, the chief of Dallas Animal Services (DAS), calling for her dismissal. When interviewed about the brutal dog mauling death, Jones replied,
"I hate to say it, but people die in traffic fatalities every day.
" Her reply shows that she has no compassion for victims of deadly dog attacks, no priority for victims of dog attacks and little priority for public safety. Yet, she runs a department assigned with those very responsibilities.
The News
also pointed out how DAS misleadingly responded after City Manager A.C. Gonzalez announced that Deputy Police Chief Rob Sherwin had been assigned to
help oversee Jones' troubled department
: "So how did Dallas Animal Services respond?," states the editorial. "With a chirpy email blast and social media message that read: 'Exciting news!!! The City Manager, DPD and PAS partner together on a new venture to strengthen services and communication.'"
We agree with
The News
, but we agree with commenter Mike Lima more. The blame must be spread out to more city departments -- along with
The News
-- who fail to admit that "animal-welfare psychos" are a huge part of the problem. Lima points out quite succinctly that Antoinette's death is the "
result of political expediency due to fear of the animal welfare community, which sure as the sky is blue would be all over the City of Dallas if euthanasia rates start going up.
"
Lima nails the issue, and why animal control is a zero-sum game in today's "no kill" climate.
---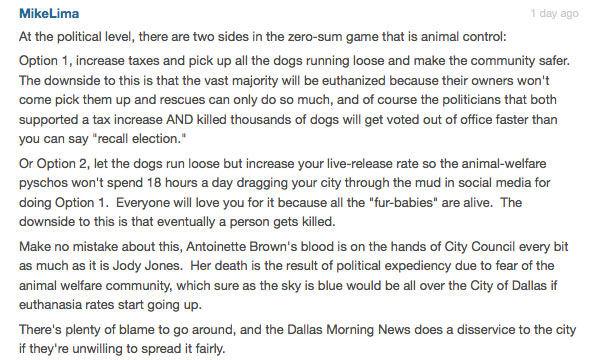 ---
Failing Dog Attack Victims
When animal service departments are fixated on the "live release" rate, most commonly seen in No-Kill cities, such as Austin, the priority of public safety takes a nosedive. These results can appear in different areas,
including a rise in dog bites
, a rise in
loose and aggressive dogs
and failing dog bite victims. All of which run counter to the priorities of a well-functioning animal control department. The "live release" numbers fixation can also lead to
adopting out dangerous dogs
.
One Dallas mauling victim
, Nancy Lewis, recently shared her story. DAS never contacted her after she was attacked in September 2014. Then 1.5-years later, a few weeks before Antoinette's death, DAS called her because they are now investigating another attack involving the same dogs. During the call, DAS dropped the "bombshell" that one of the dogs had severely bitten a woman in 2012. Lewis never had this information,
which is make or break in the One Bite state of Texas.
Along with the many other protocol breakdowns, DAS' failure to supply a dog attack victim with a bite report indeed indicates systemic problems.
It's been 20 months since she was attacked and Lewis still has been unable to obtain her bite report from DAS. Under the open records act, she was provided a single page; it is a brief EMS Firefighter report that references the date, location, that the status became "closed" after 18-hours and a few other details. It is not a bite report; it is an EMS Firefighter reference to the attack. How many other victims has DAS failed to provide a bite report to, which is vital for civil a lawsuit?
We are in contact with Lewis and will keep you posted as that protocol violation unfolds.
---
05/10/16: Cyclical Complaints
The household and dogs involved in the brutal mauling death of Antoinette Brown had a long history of complaints with Dallas Animal Services. In fact, the history is extremely disturbing, but no more disturbing than the "vicious dog loop" that plagues most jurisdictions. The dogs' owners are cyclical, repeat offenders. They are the very type of grossly irresponsible dog owners -- about 2% of all dog owners -- that the system is
allegedly
supposed to catch, but often does not.
The Dallas Police Department issued an update
explaining this extensive history. Since 2014, the owners have made 20 dog surrenders after violations and attacks. At least 3 have resulted in euthanasia, another 7 will too after this investigation. What is true about the "vicious dog loop" -- after the dog is declared vicious and put down, the owner gets a new one and repeats the whole process -- is usually true with animal neglect offenses too. There are no laws in place to stop it.
On May 5, 2016, Dallas Animal Services reviewed the address and found previous 311 calls regarding loose dogs complaints.

Seven dogs

were found living at the location and Dallas Animal Services was able to take 6 dogs into possession on May 6, 2016. The seventh dog was located on May 9, 2016 and quarantined. Between July 2013 and August 2014, records indicate residents made 10 calls regarding this location. In 2014, the owner

surrendered ten dogs

after repeated visits and violation notices from Dallas Animal Services. In September 2015, neighbors reported an attack in progress, resulting in five citations being issued and surrendering of three more dogs that were subsequently euthanized. Dallas Animal Services issued an additional 16 citations on May 6, 2016.
The owners gave permission on May 6, 2016 for Dallas Animal Services to take custody of the animals. These dogs were processed for evidence to confirm whether they were involved in the attack on Ms. Brown. Dallas Police have submitted the evidence to

Southwest Institute of Forensics Science

2

and are awaiting the results of testing.

- Dallas Police Department
For readers who are not used to seeing this part of the broken system, it is a pretty common reality. If your next question is: Why can't we sue animal control departments in these cases? Then we direct you to:
The Plight of a Mauled Postal Carrier, an Attempt to Sue Animal Control and the Progression of a Criminal
. This blog post dives deep into the governmental immunity issue, a legal concept that one needs a grasp of when considering this lawsuit question.
Texas Felony Dog Attack Law
The Dallas Police blog post also indicates that they plan to pursue these owners under the Texas felony dog attack statute, also referred to as
Lillian's Law
. This may be the first time Dallas County authorities have pursued under the statute. In 2014, we saw
Harris County (Houston) prosecutors
finally embrace it for the first time.
Comal County prosecutors
did too after a fatal pit bull mauling. Texas case law continues to build as more and more cases are successfully prosecuted under it.
Given the history of these owners and their aggressive dogs, it seems Dallas County prosecutors can build a solid case against them. The dogs suspected of killing Antoinette are currently being DNA tested to see if it matches DNA found on the victim. Obvious blood evidence was long gone by the time the dogs were seized by authorities 4 days later. That is a
serious
time gap. Dallas City Manager A.C. Gonzalez addresses this in a letter published by NBC 5 Dallas-Fort Worth.
I've been meeting with Dallas Police Department (DPD) and Dallas Animal Services (DAS) leadership to review this situation. We have identified several

communication gaps

as the events of the last week unfolded. DPD did not immediately notify DAS about the attack, which is why DAS responded over the next few days to subsequent calls for loose dogs as routine calls.
After DPD

informed DAS managers about the attack Thursday evening

, the two departments coordinated a response for Friday morning, at which time the suspected dogs were taken into custody, where they remain. In addition, we did

not properly identify a pattern of behavior that was developing

and would have given us an opportunity to bring DPD into the loop sooner to investigate for criminal activity. We are fixing these gaps by changing procedures so that first responders arriving to the scene of a dog attack will immediately notify DAS. Technology changes are also in process to further help with this communication.

- Dallas City Manager A.C. Gonzalez
Read the city manager's letter in full
|
View timeline of "gaps"
05/09/16: Son Confirms Death
A woman savagely attacked by a pack of dogs in southern Dallas last Monday has died. NBC 5 Dallas-Fort Worth reports the son of 52-year-old Antoinette Brown, Laquan, confirmed her death to them. Earlier today, the son said the family would be ending life support this afternoon. The victim's daughter, Matisha Ward,
shared news of her mother's death
with Dallas City Council member Tiffinni Young. "She went down fighting ... She is in a better place," Ward told Young.
The city has been struggling with a loose and stray dog problem for years. In October, the city began a new initiative to tackle it. Unfortunately, these efforts were not enough to prevent a savage pack attack that resulted in a woman's death. Dallas city leaders have promised a new approach to the problem. "The priority has not been high enough, ok, obviously," Mayor Mike Rawlings said. "Progress is great, but we were in a deep hole and we have a long way to go."
05/09/16: Mauling Victim Clings to Life
Dallas, TX - On Saturday,
The Dallas Morning News
reported that 52-year old Antoinette Brown was
brutally attacked by a pack of dogs
in the 3300 block of Rutledge Street, a southern Dallas neighborhood. She was bitten over 100 times and placed into a medically induced coma. The attack occurred Monday morning. Police did not confirm this until 5 days later. Police Chief David Brown Tweeted the delay was due to capturing the dogs
before the owner could get rid of them
.
"They ate her like they was eating a steak."

- Barbara Brown, the victim's mother
There was more to the Tweet exchange between Police Chief Brown and
The News
reporters as well.
See the full exchange here
. Chief Brown fired back at both reporters, "Question for you...why was it necessary to include the victims criminal history in the article?" By the time DogsBite.org read the article,
The News
had removed this language. Thank goodness for editors. Antoinette is horrifically injured --
degloving injuries
and worse. Her family does not know if she will survive.
"Bandages cover the places where the dogs peeled off her skin, exposing muscle and tendons. A doctor told her family that he stopped counting at 100 bite wounds," states
The News
. Antoinette is currently hospitalized at Baylor Medical University Center at Dallas. Her mother, Barbara Brown, told
The News
that her daughter's medical condition is fragile and currently in limbo. "We're in a box," Barbara said. "We can't go forward and we can't go backwards and we can't go sideways."
Loose Dog Problem
Since 2014, the
loose and stray dog problem
in southern Dallas has been a growing concern. In October 2015, the city began
increasing patrols in targeted neighborhoods
to combat this problem. The initiative was set to run through March 2016, and by that time, Dallas Animal Services (DAS) would have hired an additional 49 officers to help rein in the problem. By April 25, 2016 the program was running at full tilt -- just 3-weeks before Antoinette was nearly mauled to death.
Metrics released on April 25 showed
a significant improvement. By adopting community policing and hot-spot policing tactics -- primarily in the southeastern neighborhoods -- citations for loose dogs had risen higher than any previous fiscal year. Also by this time, DAS had started to broaden out from the targeted hot-spot areas to reach more southern neighborhoods affected by the loose and stray dog problem. Despite the city's commitment, a catastrophic injury pack attack occurred.
Latest Developments
The latest developments include Chief Brown's indication the dogs' owner could face possible criminal charges. Police have not released breed information. The six suspected dogs were captured by DAS on Friday.
WFAA reported Sunday
that DAS went door-to-door on Mother's Day and set up new traps for "true" stray dogs. As Esteban Rodriguez with Dallas Animal Services states, "the majority of these dogs are
owned
and people just have to become responsible."
On Monday, Antoinette's son told
NBC 5 Dallas-Fort Worth
they will be
taking her off life support
.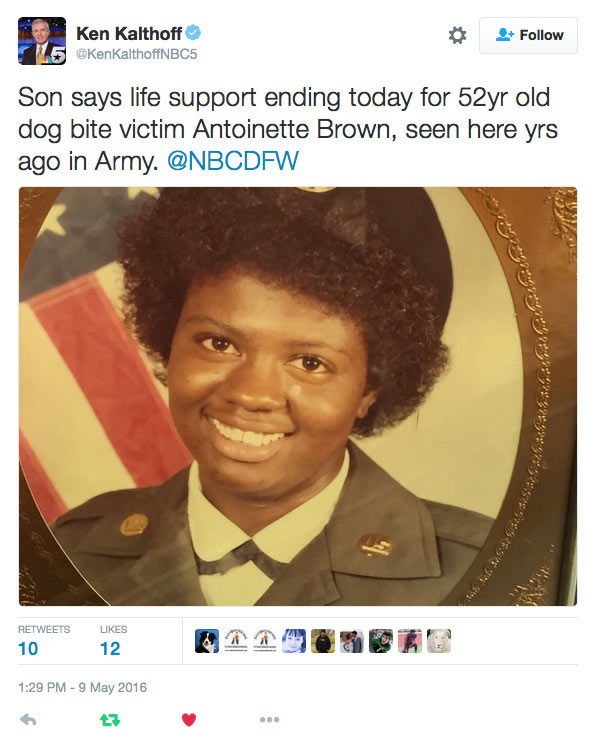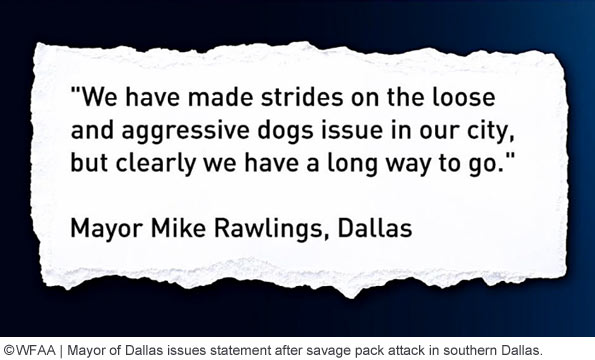 ---

Texas Dog Bite Victims' Advocacy
-
Join our Texas email list to stay informed
Related articles:
05/09/16:
Will Someone Have to Die Before Dallas City Hall Gets Serious - Dallas Morning News
05/09/16:
Overview: Dallas Struggles with a Sea of Stray Dogs - Dallas Morning News
05/20/14:
The Plight of a Mauled Postal Carrier, an Attempt to Sue Animal Control and...
08/29/13:
East Texas Woman Severely Mauled by Pit Bull at 'Dog Friendly' Private RV Park
Labels: 2016 Dog Bite Fatality, Dallas, Fatal Pack Attack, Homeless, Life Support, Stray Dog, Texas, Unchecked Owned Dog, Vicious Dog Loop
5-Part La Presse Investigation Translated to English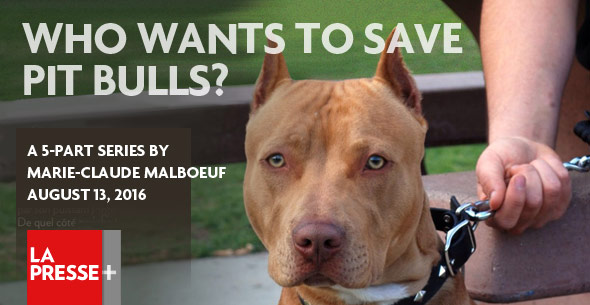 The Association of Veterinary Doctors of Quebec (OMVQ) omitted key parts of medical studies in their report to the ministerial committee. The omissions left some of the studies "unrecognizable."
The OMVQ report also cited several studies, which they deemed to be "scientific," but were funded by the heavily financed pro-pit bull lobby. The OMVQ failed to note this conflict of interest.
The 5-part La Presse investigation by Marie-Claude Malboeuf is now translated into English. After its release on August 13, Montreal officials solidified their commitment to pass a pit bull bylaw.
La Presse Investigation
On June 8, 2016 Montreal city officials, media members and the public were horrified after 55-year old
Christiane Vadnais was savagely killed
by a neighbor's pit bull in her own backyard. The attack came just a few weeks after an investigation by
La Presse
showed that pit bulls were the leading offenders in serious dog attacks. After the mauling death of Vadnais, Montreal officials signaled they would move forward with a breed-specific bylaw, introducing the legislation in September.
In July, the Association of Veterinary Doctors of Quebec (OMVQ) sent a report to the ministerial committee tasked with advising government officials about the dangerous dog bylaw.
1
In mid August,
La Presse
published
another investigative series
showing how the OMVQ report omitted key parts of peer-reviewed studies -- where doctors resolutely state that pit bulls were responsible for the most severe injuries -- leaving the studies distorted and even quasi-contradictory.
The 5-part
La Presse
investigation, now translated into English, also shows how the OMVQ report cited studies in their report, giving the impression of "scientific and objective," but were funded by the well-financed American pro-pit bull lobby. The OMVQ report failed to mention this conflict of interest. The backlash after the
La Presse
investigation was substantial. Media members called the OMVQ report "flawed," it "
lacked scientific rigor" and the veterinarians' "credibility damaged
."
"At best, the expertise of the order lacks scientific rigour and transparency. At worst, the veterinarians' group is in a serious conflict of interest." - Editorial Board, Montreal Gazette, August 15, 2016
Omissions in the OMVQ Report Reveal Deliberate Distortions to Obscure Transparency; Veterinarians are "Stakeholders"
The
La Presse
investigation details the extent in which the OMVQ report distorted vital parts of recent medical studies, specifically four, where the authors concluded unanimously that pit bulls were the most common culprits of high severity injuries. These four medical studies are also included in our recent
table of retrospective level 1 trauma center studies
(2009 to 2016), which shows that all U.S. geographical regions are now
reporting a higher prevalence of pit bull injurie
s.
2
In Part II (
Which Side Does the Science Support?
) and Part III (
What the Government Wasn't Told
),
La Presse
spells out these omissions in the OMVQ report by using the technique, "What the OMVQ Communicated" versus "What they didn't mention" and supplying the actual text. Reading these parts should outrage readers, especially the omissions in the 2011 study (
Bini et al.
). These deliberate omissions -- literally as was translated -- left some of these studies "unrecognizable."
HEAD AND NECK BITES (2012-2013) | O'Brien et al.

What the OMVQ communicated

1. "Out of 101 cases, 57% of patients were under 10 years of age."
2. "Of patients with head and neck bites, 32% were bitten by pit bulls, and breed was not indicated in 34% of cases."
3. "The second most often implicated breed was the golden retriever."

3



What they didn't mention

1. Pit bull victims were five times more likely to require surgery.
2. In contrast with other dogs, pit bulls were more likely to attack strangers (+31%) and without provocation (+48%)
3. The importance of pit bulls' responsibility for bites was a key finding. It confirms and underlines the findings of other publications.
Veterinarians' Cite Pit Bull Lobby
La Presse
called out five unqualified studies cited in the OMVQ report that quickly led the veterinarians' association to admit it had been a mistake to include them. Four of these studies, policy papers or "self-published books" were authored, co-authored, financed or all three by the American pit bull lobby, whose specialties focus on the
impossibility
to properly identify a pit bull, including by professional shelter workers, and that breed-specific legislation is ineffective.
The fifth questionable study cited in the OMVQ report is authored by Páraic Ó Súilleabháin -- an Irish psychology student -- (
Human hospitalisations due to dog bites in Ireland, 1998-2013: Implications for current breed specific legislation
). Ó Súilleabháin is an
owner of a restricted breed
and the
founder of a lobby group, Unmuzzle Ireland
, "a conflict of interest he was forced to declare after the fact, under questioning from a journalist from
The Sunday Times
,"
La Presse
learned.
Páraic Ó Súilleabháin, a doctoral candidate at the School of Psychology at NUI Galway, wrote the paper, which was published in The Veterinary Journal last week.
He also runs Unmuzzle Ireland, a campaign to have current breed-specific legislation reversed -- although this interest was not declared in his research. Last night he said he would update the paper to reflect his interest. - Siobhán Maguire, The Sunday Times, April 26, 2015
Ó Súilleabháin neglected to disclose his role in a lobby group that could influence his objectivity. At the same time he
completed his research paper
(July 2014), he submitted
11,000+ signatures
on an
online petition he sponsored
, urging the Irish government to repeal its breed-specific law. What is stated on the paper is the following: "The author of this paper has no financial or personal relationship with other people or organisations that could influence the content of the paper."
4
Epidemiology Expert Reviews Studies
Given the galvanizing nature of the Montreal pit bull ban debate,
La Presse
contacted a professor emeritus at McGill University who agreed to look into the lobby's studies.
Dr. Barry Pless
is one of the leading experts in Pediatric Trauma, Epidemiology and Biostatistics and is Director of the Injury Prevention Program at the Montreal Children's Hospital. Dr. Pless also founded and remains an editor for the international medical journal
Injury Prevention
, affiliated with the prestigious
BMJ
.
"To conduct studies, which aim first of all to prevent laws from being adopted and not declare these conflicts of interest, is the strategy employed by the weapons lobby and the tobacco lobby."

- Dr. Barry Pless, MD, Professor Emeritus McGill University
Dr. Pless also commented on the cost of a pit bull bylaw. The OMVQ report states that shelters are concerned for "their structure and already precarious financial health" if the bylaw proceeds,
La Presse
reports. Dr. Pless countered with the cost of surgeries required to save the faces, hands -- and sometimes lives -- of bite victims. "This is without even considering indirect costs. How much is a lost eye or a torn face worth? Paying for prevention is nothing compared to what it saves."
Veterinary College Makes Mea Culpa
On August 14, just one day after the
La Presse
series was released, Dr. Joel Bergeron, president of the College of Veterinary Surgeons of Quebec, specifically responded to the five unqualified studies cited in the OMVQ report in a
follow up article published by La Presse
.
5
Bergeron's response should send a strong message to other veterinarian groups who cite these same sources under the guise of "scientific and objective." We translate the relevant portion below:
The day after the publication of La Presse's pit bull report -- Who Wants To Save Pit Bulls? and What The Government Wasn't Told -- Dr. Joel Bergeron, president of the College of Veterinary Surgeons of Quebec, admitted that the organization he represents had placed itself in a conflict of interest and plans to send a clarification letter directly to the committee.
"We listed five studies [on dangerous dogs] that might have called for qualification or even excluded from the report," Dr. Bergeron said yesterday. - Audrey Ruel-Manseau, La Presse, August 15, 2016
The Five Unqualified Studies, Papers
Corporate Players in the American Pit Bull Lobby, How they Overlap, and How the Pit Bull Lobby Operates on 5 Levels
In Part IV (
Like Dogs and Cats
),
La Presse
spells out the players of the American Pit Bull Lobby. They divide it into 5 levels and explain the often overlapping relationships. DogsBite.org has known about this for six years -- exposing the first two levels in our
2010 domain name dispute
-- but never until
La Presse
has the media examined it. Omitting conflicts of interest and financing research to confuse the public and legislators really "should" be an interest to U.S. media.
Five Levels of the Pit Bull Lobby
Level 1: The financing source. Animal Farm Foundation (AFF), owned by Jane Berkey. The company's motto is: "Securing equal treatment and opportunity for pit bull dogs." AFF devotes itself entirely to fighting pit bull regulations. "After inheriting a fortune from her father, Jane Berkey, who also owns a literary agency, turned over at least $6 million to her group, $2.85 million in 2013, according to government records. She pays 9 employees (one of whom, the director, makes more than $100,000 a year) and finances numerous groups that share her philosophy," La Presse reports.
Level 2: The researchers. "To produce studies, AFF bought a private research body in 2007. The acquisition was kept secret until the victims' group Dogsbite discovered this during litigation. The National Canine Research Council (NCRC) was created by a veterinary technician, Karen Delise. Neither an academic researcher nor a veterinarian, she self proclaims as the 'greatest national expert on deaths caused by dog bites,'" La Presse reports. NCRC co-authors and finances studies, like the ones cited by the OMVQ, which chiefly attempt to show pit bulls cannot be identified.
Level 3: Publication. Journal of the American Veterinary Medical Association (JAVMA). "The American Veterinary Medical Association (AVMA) publishes NCRC studies in its journal. On its own website it proposes sample letters [for readers to write] contesting any law aimed at pit bulls. Moreover, its site has a link to AFF," La Presse reports. The journalist even points out the AVMA's notice on the embargoed 2000 fatal dog attack study, which falsely and fraudulently states: "In contrast to what has been reported in the news media, the data contained within this report CANNOT be used to infer any breed-specific risk for dog bite fatalities."
Level 4: The political lobby. Best Friends Animal Society. Their senior legislative analyst, Ledy VanKavage, drafts state-level bills to eliminate local pit bull ordinances (state preemption laws) and is also a board member of AFF. VanKavage boasts on Best Friends' corporate website that she commissioned an ex-economist from the tobacco industry, John Dunham, to create a fiscal calculator designed to advise governments on the cost of breed banning. Dunham's sham BSL calculator, financed by the NCRC, over exaggerates these costs by nearly two orders of magnitude.
Level 5: The distributors. The animal care industry. "All the lobby studies are abundantly distributed by animal-based companies like shelters, breeders, trainers, etc. In Montreal, they are [distributed] by, amongst others, the SPCA, whose mission is to avoid euthanizing dogs and whose two most senior executives are themselves owners of pit bulls," states La Presse. "On social media, pit bull owners deploy these studies relentlessly and accuse all their opponents of ignorance," La Presse reports. More aggressive ones have even threatened the mayor of Quebec City with death.
Lobby Gets "Seal of Approval" by Vets
Legislators rely upon accurate information -- not deliberate omissions or citing studies financed by lobbying groups. The Association of Veterinary Doctors of Quebec failed in their duty and
La Presse
called them out for it. Veterinary associations in many countries have long been stakeholders in the "breed-specific" issue, but are often mistakenly perceived as "objective." As in the case with the OMVQ report, Quebec and Montreal officials had trusted its accuracy.
The American veterinary association does the same thing -- also pointed out by
La Presse
. The primary objective of the AVMA is to obfuscate this issue, making it difficult to understand. The AVMA document,
Role of Breed in Dog Bite Risk and Prevention
, is a primary example of this obfuscation by mixing level 1 trauma center studies with "bite reports," veterinary "referral" studies, surveys, claim documents and even a 1996 newsletter citation claiming Lhasa Apsos "bite more."
What is a reader supposed to infer from this confusing document, of which 56% of all cited studies in the tables are from foreign countries and 58% are over 15-years old? Answer: This AVMA policy document is designed to obfuscate "bites" versus mauling injuries and to also obfuscate "breed identity" by citing studies funded by the pit bull lobby. Then they depart from scientific rigor by attributing the "owner's behavior" as the "underlying causal factor" of a severe or fatal dog attack.
---
Given the degree of obfuscation by the AVMA in this alleged "scientific and objective" document, we reached out to animal behaviorist Alexandra Semyonova who
provided a 9 page analysis
:
---
Selling a lobbying pamphlet as science: Analysis of the May 15, 2014 AVMA pamphlet "Literature Review on the Welfare Implications of The Role of Breed in Dog Bite Risk and Prevention"

By Alexandra Semyonova

Introduction: The principle use of this document is to frustrate any community efforts to pass breed specific legislation. The American Veterinary Medical Association (AVMA) is trying to sell this political pamphlet as a scientific document. It's therefore important for policy makers to be aware of the many scientific flaws this document contains.
Summary: This pamphlet is not a literature review. It contains not a single word about animal or human welfare. It misrepresents the research question: Breed-specific legislation (BSL) is not concerned with simple dog bites. BSL is always aimed at getting catastrophic maulings and fatal attacks by dogs under control. Since ordinary dog bites are not the issue, this pamphlet can be discarded as irrelevant to any discussion of BSL. As for content, this pamphlet contains no science. It is merely the repetition of a series of unfounded platitudes copied straight from the pit bull lobby's widely distributed list of talking points. The many footnotes and long list of references does not add quality: The references are cherry-picked to exclude articles that are relevant to the issue of catastrophic and fatal maulings by dogs, all of which reveal that the pit bull type has always dominated this type of attack. More than half of the references date from the previous century, when pit bulls were extremely rare. Almost half of the referenced articles were written by people who are active in, employed by, or have other financial or career ties to pit bull advocacy. The tables included in the study are put together in a way that disguises rather than reveals any information the cited studies contained. Closer examination shows that both the references and the tables actually support the effectiveness of BSL in preventing catastrophic maulings and fatal attacks. Finally, the last two sections of this pamphlet contain several outright falsehoods, that are explained in this detailed analysis.
Summary
We encourage readers to review the
La Presse
investigation by Marie-Claude Malboeuf. We encourage media members, doctors, researchers and policy makers to as well. All parties are equally urged to recognize how "science and objectivity" are influenced and manipulated in the "breed-specific" research realm. Malboeuf's investigation is outstanding and its implications could prove substantial for future Canadian and U.S. jurisdictions considering a breed-specific law.
Please also read the
adjoining analysis by Semyonova
about the American Veterinary Medical Association's document,
Role of Breed in Dog Bite Risk and Prevention
, that is consistently used across the United States -- as well as abroad, it too is cited in the OMVQ report -- to stop communities from enacting life-saving breed-specific legislation. Veterinary associations are stakeholders in the "breed-specific" issue and cannot be viewed as "objective" or disinterested.
Montreal's Pit Bull Ban Today
On October 3, the Montreal pit bull ban went into effect. A lower court judge quickly suspended the pit bull provisions, despite longstanding appellate court decisions upholding the Ontario pit bull ban. Montreal officials were not intimidated; they appealed the suspension. Last week, the
Court of Appeal of Quebec heard oral arguments
from the City of Montreal and attorneys from the Montreal SCPA, who brought the legal challenge. The high court will rule in the coming days.
---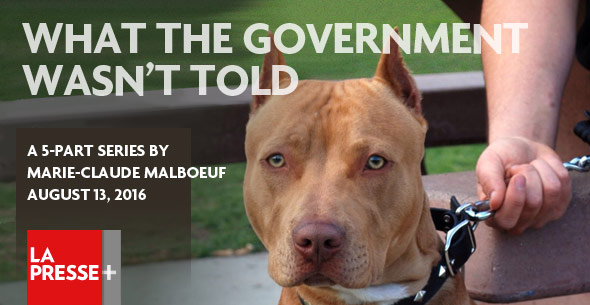 Related articles:
10/20/16:
Semyonova Analysis of AVMA 'The Role of Breed in Dog Bite Risk and Prevention'
10/10/16:
Special Report: Level 1 Trauma Center Dog Bite Studies in All U.S. Geographical...
10/10/16:
Table: Retrospective Level 1 Trauma Center Studies of Dog Bite Injuries (2009-2016)
09/08/15:
Dog Bite Victims' Group Releases FAQ about Breed-Specific Legislation...
07/24/14:
Nonprofits Urge CDC to Resume Tracking Richer Data Set for Children and Adults...
Labels: Animal Farm Foundation, AVMA, Best Friends Animal Society, Montreal, National Canine Research Council, Pit Bull Ban, Pit Bull Lobby, Province of Quebec, Unqualified Study