DogsBite Blog ::
Monday, July 28, 2014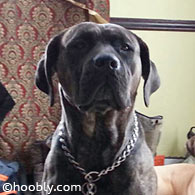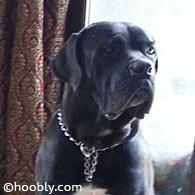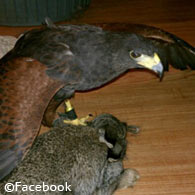 Possible Felony Charges
UPDATE 07/28/14:
Depending upon the results of the ongoing police investigation, prosecutors could pursue two different felony charges against the owners of the dogs. Lapeer County Prosecutor Tim Turkelson said his office could pursue felony manslaughter charges, if the facts warrant the charge, which carries up to 15-years in prison. His office could also pursue charges of possession of a dangerous animal causing death, which also carries up to 15-years in prison.
Turkelson mistakenly states in the article that fatal dog attacks involving adults are rare. What is true is that mauling fatalities involving persons 18-years and older are not much less frequent than fatalities involving children. During the 9-year period of 2005 to 2013, dogs mauled to death 284 Americans. 153 (54%) involved children 14-years and younger and 131 (46%) involved adults 20-years and older. See related chart:
9-Year U.S. Dog Bite Fatality Chart by Age Groups
Separately, today's Detroit Free Press article points out the woeful inadequacies of Lapeer County Animal Control (
Records: Police, animal control did little as dogs attacked walkers
) and how authorities took little action in the face of a growing menace involving massive "guardian" dogs -- a bull-baiting dog,
fighting dog, mastiff derivative
-- selectively bred for bloodsports and hunting large wild game, such as wild boar and cougars.
Why not treat them the same as a biting poodle?
The article also slams dog owners Valbona Lucaj, 44, and Sebastiano Quagliata, 45, who neglected to show up in court after the 2012 and 2013 biting incidents. The picture painted of the dogs' owners is that dog bite victims are the "real" menace that can be alleviated by 1.) Never facing them in court and 2.) Paying off a minimal fine. These responses by the owners were okay by Lapeer County Animal Control, who likely view dog bite victims as the "real" menace as well.
07/25/14: "Everything I Own is Aggressive"
The 911 call has been released. Craig Sytsma, 46, was brutally mauled to death by two loose cane corsos on Wednesday evening while jogging. New information was also provided about the dogs' owner and previous victims of the dogs. The owner and his multiple cane corsos moved to Metamora in 2011. Within a year, one of the dogs attacked April Smith of Oxford as she walked along the road near the owner's home. In 2013, the dogs attacked a male neighbor in his 70s.
The dogs' owner — who thus far has not been charged with any crime related to the fatal mauling — moved to the Metamora community in 2011, authorities said. Besides the dogs already surrendered, he has two more, including

another adult Cane Corso and multiple puppies

.
His dogs have been involved in two other attacks, one in 2012 and the other in 2013. And, according to neighbors, had a rough reputation.
"Unfortunately, I wasn't surprised," neighbor Ashley Winter, 31, said of the fatal attack.
She recalls meeting the owner and his Cane Corsos shortly after moving to the neighborhood in June 2012. The man came to introduce himself and had a full-sized pet hawk on his arm; one of the Corso dogs was running loose, she said.
"I said, 'Is he aggressive?' And he said,

'Yeah, everything I own is aggressive,'" Winter said. "I thought, 'What have we gotten ourselves into?'"

- Detroit Free Press
Attorney Glenn Saltsman, who represented Smith, said the male neighbor was bitten in November 2013 also while walking near the owner's home. Both were "very lucky" that their injuries were not more severe, he said. "Unfortunately, the recent victim wasn't so lucky," Saltsman said. "These people know full well what's been going on with their dogs, and they've chosen to do absolutely nothing about it... I don't know for the life of me why the authorities never took these dogs away."
Authorities have "known full well" what's been going on with these dogs as well. Even if they could not take the dogs away, they could have required fencing. Two years after the first attack, the owner's property is still unfenced. Not only is this a case of an extremely reckless dog owner, it is an extreme failure of local authorities acting to ensure public safety. Only now, after a man was killed by the animals, are they calling the dogs a "public threat" and "beyond rehabilitation."
What will local authorities do with the multiple offspring, presuming they are "little cane corsos" born from fatally attacking parents? Probably nothing. The owner and his family will simply raise a new round of cane corsos and the process will start all over again, whether they stay in Metamora or move to a new location. Local and state laws must become more aggressive about "extremely reckless dog owners" -- who are already "well-known" bottom of the bucket repeat offenders.
There was a major
9:48 pm update
to this Detroit Free Press news report.
1
On Friday, prosecutors filed a complaint seeking to seize the dogs involved in the fatal attack along with the puppies because, they are "
the apparent product of aggressive animals that have killed a human being
," the complaint said. "Complainant believes ... that the puppies are products of the adult Cane Corso's
resulting in human death and they're [sic] blood line cannot be reasonably believed to be safe for society," the complaint says
.
KUDOS prosecutors!
9:48 pm update additions:
In addition to the civil complaint filed by prosecutors to seize the puppies of the two fatally attacking cane corsos in the 9:48 pm update, the owners of the dogs were named and parts of their defense explained. Sebastiano Quagliata, 45, and Valbona Lucaj, 44, also want the two attackers put down, according to their attorney Jason Malkiewicz from St. Clair Shores. "Never in their wildest dreams" could they foresee anything like this ever happening.
A third attack, however, naturally follows a second attack. Now let's move onto fences and the "accidental breeding" of papered purebred dogs.
Malkiewicz counters that the dogs were "constantly" allowed to run free, as described by neighbor Ashley Winter. He said the dogs were kept in a fenced-in area behind the house. On the day of the fatal attack, Malkiewicz said the dogs had been left in a chain-link kennel at least 6 feet tall by 10 feet wide, with tethers bolted into the ground. He said he does not know how the dogs could have escaped. Though, a cane corso owned by a different neighbor
did have fence-jumping capabilities
.
Malkiewicz, however, said the family is "not really breeders," and that a neighbor's Cane Corso jumped the fence and bred with the mother. He said that the day of the attack, the dogs had been left in an outdoor chain-link kennel at least 6 feet tall by 10 feet wide, with tethers bolted into the ground.
He said he doesn't know how the dogs could have escaped. He also said his clients always complied with anything animal control asked.

- Detroit Free Press
As pointed out by the Detroit Free Press, an
advertisement selling puppies on Hoobly.com
, shows more than a dozen cane corso puppies for sale along with
International Cane Corso Federation
registration papers, ranging from $600 to $1,100. The listing includes a phone number for Quagliata and Lucaj and was renewed a week ago. The advertisement also says, "I have anther breed coming up 2 puppies." Does the below sound like an "accidental breeding" to readers?
I have cane corso register inccf booth parent champion blood last 2 male's black brindle coming with both shots deworming all peppers coming with puppies is reedy to go end new home am selling last because I have anther breed coming up 2 puppies for $1100 1 puppies $600 I give warranty per puppies more info call or email PH # 586/*** or 586/*** email Email Me Here thank Sebastian or Vali

- Hoobly Classifieds
07/24/14: Female Victim Speaks Out
Late Thursday, more information was released about one of the previous attack victims. April Smith, 25 of Oxford, recalls when she was attacked by one of the cane corsos in 2012. Smith filed a civil lawsuit against the dogs' owners. Smith said she was horrified to learn the owner was still in possession of the dog. "It's just crazy to me," Smith said. "Animal control should have done something. It should have never gone this far. The fact this has led to a death, it's sickening."
Now that the dogs have inflicted the brutal death of a man, being their third off-property attack, authorities are willing to "take the matter to court" to ensure that the dogs are put down -- that is two victims too late, at the very least, one victim too late. The dogs should have been destroyed after their second off-property attack in 2013. To answer our question from earlier today (italicized below), it appears
animal control did absolutely nothing
after the first two vicious attacks.
"When I was attacked, I didn't even see it running up to us until it was directly behind me with its teeth out and growling viciously. We were about three houses past the yard the dog lives in, so he ran 50 yards to catch up to us. He tore my leg in three different places and I had to get medical attention. There was a lot of bloodshed and it was very severe. I had bruising for months and had to endure physical therapy. This caused me a lot pain."
---snip---
She said she filed a lawsuit against the owners, which has been settled. She said the owners have no fence around their house, which was one of the stipulations in the lawsuit.
"I cannot believe this happened to someone," Smith said. "I'm not mad at the dogs, I'm so upset with the owners. I thought something would be done with these dogs, but nothing was done. Nothing was ever done. Those dogs are vicious. It's not a joke."

- April Smith, Detroit Free Press
Prosecutors in Michigan have filed charges in multiple cases after a fatal dog attack, including after the deaths of
Kyle Holland
,
Kylie Cox
and the double canine homicide of Cheryl Harper and Edward Gierlach. In 2008,
Diane Cockrell pleaded no contest
to felony and misdemeanor charges in connection to the deaths of Harper and Gierlach. She was sentenced to a minimum of 3.5 years for allowing her American bulldog-mixes to run free and kill two people in Iosco Township.
The Detroit Free Press report also notes that the owners of the cane corsos are running a breeding operation. It states that after attacking Craig Sytsma, the two dogs ran back to their property, "where there is at least one other dog and an unknown number of puppies," though authorities are unclear of the breed. Given the rarity of cane corsos and that a "pair" attacked Sytsma, seems likely the pair is a male and female and the puppies are "little cane corsos."
07/24/14: Three-Time Attackers
Updates throughout the day identify the
two attacking dogs as cane corsos
. Earlier today, ClickonDetroit.com had two photographs of the same dog. The most recent video shows the second dog, which clearly resembles a cane corso. Metamora Police Chief David Mallet said the man's arms were badly bitten. Craig Sytsma died of bite wounds and blood loss. Family members were angered to learn the same dogs had attacked two people in the past, in 2012 and 2013.
It would be interesting to know what, if any, restrictions were imposed upon the dogs' owners by animal control (or the local or county ordinance) after two separate injurious off-property attacks.
07/24/14: Jogger Dies After Dog Attack
Metamora, MI - A man is dead after being attacked by a pair of bullmastiffs while jogging on Wednesday. The attack occurred about 5:30 pm on the 5500 block of Thomas Road in Metamora Township. Officers were initially dispatched for gunshots fired. It later became apparent that a neighbor had shot at the dogs to frighten them away from the victim. Craig Sytsma, 46, was transported to McLaren Regional Medical Center with life-threatening injuries. He did not survive.
The two dogs were located and taken to Lapeer County Animal Control. ClickOnDetroit.com shows
photographs of the dogs that police describe as 3-year old bullmastiffs
. Police said the victim lived in Livonia and was in the area because he works at Eltro Services in Oxford Township. Sytsma is divorced with three children. Police said both bullmastiffs have been involved in previous bite cases. Police say it is too early to determine if the dogs' owner will face any charges.
In an afternoon report from CBS Detroit, Metamora Police Chief David Mallet said the dogs were actually
cane corsos, a similar mastiff breed
. Mallet said a neighbor who was cutting his lawn saw Sytsma in a ditch being mauled by the two animals. Mallet said police have received a "couple of calls about animal bites in the past with these dogs." He added, "I do hope something is done…This is disastrous." The Oakland County Prosecutor is investigating possible charges.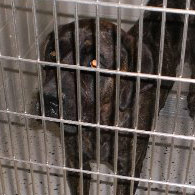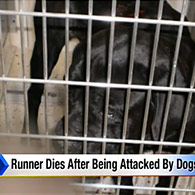 Related articles:
09/05/12:
2012 Dog Bite Fatality: Trotwood Senior Citizen Killed by Own Dogs
06/30/11:
Justice for Lincoln Park Fatal Dog Attack Victim Finally Emerges
05/29/11:
2011 Dog Bite Fatality: 'Monster Dog' Kills 4-Year Old Brooklyn Boy
07/27/08:
Coverage of the Double Fatal Dog Attack in Livingston, Michigan
Labels: 2014 Dog Bite Fatality, bullmastiff, Cane Corso, Jogger, Michigan, Repeat Offender
posted by
|
permalink
|
14 comments
|

forum
|

subscribe
|

comment rss

Thursday, July 24, 2014
"If the existing system fails to track critical data then fix the system so that it does."
-DogsBite.org

Joint Summary Statement
DogsBite.org - Last September, after the White House unwisely responded to a
We the People
1
petition
pertaining to breed-specific legislation
and the Centers for Disease Control and Prevention (CDC), DogsBite.org wrote to CDC Director, Dr. Thomas Frieden. Our letter warned of the serious repercussions this response would have on local governments who are grappling with mauling and maiming injuries and deaths inflicted by a handful of well-recognized dangerous dog breeds.
The CDC's response was predictable and set about a new series of actions. In December, we filed an FOIA with the CDC requesting the total number of U.S. dog bite fatalities from 2000 to 2012. At the very least, we thought then, since the CDC only tracks the number of fatalities (no other parameters), we could compare this data set against our own. The CDC response said they had
no records at all pertaining to our request
. We knew this was untrue and filed an appeal.
2
Shortly thereafter, DogsBite.org began working on a larger research project regarding the CDC.
Jeff Borchardt
and
Daxton's Friends for Canine Education and Awareness
, based in East Troy, Wisconsin, were in contact with Jeff's congressman. Given the insufficient responses we had received from the CDC thus far and that Jeff and his group share the same goal of wanting to understand why the CDC stopped tracking a rich data set for dog bite fatalities, we agreed to help.
DogsBite.org created an extensive document
(referred to as the Remedy Document) for Jeff and his group to forward to his congressman. The document outlines a number of remedies the CDC could provide to lower the hurdles faced by victims' advocacy groups, municipalities and law enforcement agencies seeking to prevent grievous and fatal injuries inflicted by a small group of well-documented dangerous dog breeds since the
CDC last published on this issue in 2000
.

Key Portions of the Remedy Document
The 15-page document explains past conditions leading up to present day and is divided into four central parts: 1.) The "Spirit" of Tracking Rabies -- It is Fatal 2.) The CDC Obfuscates "Bites" with Mauling and Maiming Injuries and Deaths 3.) Broaden Tracking to Include Hospitalizations (Mauling and Maiming Injuries) and 4.) This Epidemic Will Not Go Away on its Own. A summary of our top requested remedies offers a
brief overview
of the document and is located on Page 4.
By reviewing the Remedy Document, readers will understand why progress in reducing mauling and maiming injuries and deaths by a well-recognized group of dangerous dog breeds is unattainable in present day conditions. As well as, the remedies the CDC
could provide to greatly improve these conditions
. The document also lays bare the driving forces behind this stagnation of progress: The CDC's reliance upon the American Veterinary Medical Association (AVMA).
Conclusion: After reviewing this document, along with the outdated AVMA/CDC study published in 2000 and the adjoining AVMA guide, A Community Approach to Dog Bite Prevention, published in 2001, there will be no mistake that the CDC relinquished all control of the study pertaining to human fatalities by dog breeds to the AVMA. This private professional association's "research" and "positioning" was dictated to the CDC, which then set public policy. Since the release of the 2000 study, 277 Americans have been mauled to death by pit bulls (226) and rottweilers (51).

3
On February 13, we submitted our Remedy Document to Jeff Borchardt who forwarded it to his congressman who then advanced it to the CDC with a letter of inquiry in March. Today, we release a Joint Summary statement of this correspondence and research effort and our final viewpoint about the CDC's failure to track a richer data set for children and adults disfigured, maimed and killed by dogs. In a nutshell: The CDC can collect and analyze this data, but the CDC will not.
Call to Action for Health and Safety Officials
Doctors and researchers must understand that this may be as far as DogsBite.org and Daxton's Friends can take this issue. Medical associations, including pediatrics and emergency physicians groups are best suited to apply pressure to the CDC to resume tracking a richer data set for these victims, at the very least for human fatality victims. We urge doctors and researchers to
continue your studies in this area
. At some point, the CDC will no longer be able to sidestep this vital issue.
Call to Action for Concerned Citizens
What can a person do to make a difference? Each of you can do what
Jeff Borchardt
did. Contact your U.S. Representative or Senator and bring this issue to their attention. The CDC is fully aware that they are not providing sufficient information to the American public about this issue, and the CDC, whose mission is to protect America from health, safety and security threats, is turning a blind eye to a
known danger
that victimizes children the most.
Find your congress members
.
Key related documents:
Read release post from Daxton's Friends »
Suggested hashtags for victims' advocates: #cdc #trackbetterdata #fixthesystem
















1
In August 2013, the White House responded to this petition, which is totally out of scope of presidential or federal powers (breed-specific laws are a state and local matter), after it reached the lowest threshold of 30,000 signatures; the standard threshold is 100,000. In June 2014, TechPresident.com reported that the e-petition website has since become a ghost town. The writer refers to the petitions as "basically just fodder for the White House press shop."
2
In June, the appeal process was resolved; the CDC provided the requested information from 2000 to 2010. In 2010, 38 people died due to being struck or bitten to death by dogs (the CDC cannot distinguish between the two). That is as much information as the U.S. government collects and analyzes about violent dog mauling fatalities.
3
Fatality numbers reflect the date the Remedy Document was completed and sent, February 13, 2014.
Related articles:
07/02/14:
Director of the Division of Craniofacial and Pediatric Plastic Surgery at Cincinnati...
01/06/14:
2013 U.S. Dog Bite Fatality Statistics - DogsBite.org
07/26/13:
Beyond the Interview - Essay of a Fatal Pit Bull Mauling
05/21/11:
Texas Doctors Produce Study: Mortality, Mauling and Maiming by Vicious Dogs
Labels: CDC, Daxton's Friends, Dog Bite Fatality Statistics, Fixthesystem, Jeff Borchardt, Remedy Document, Trackbetterdata
posted by
|
permalink
|
3 comments
|

forum
|

subscribe
|

comment rss

Tuesday, July 22, 2014
Cages Seized; Postal Attack
UPDATE 07/22/14:
Several key updates were made over the course of last night. Homicide detectives returned to the babysitter's home and seized
two dog cages, a bag full of evidence and a hefty metal chain
from the backyard. A family spokesman had earlier said that the babysitter's pit bull had been behind a baby gate; the dog jumped over the gate and attacked the baby. The outlook does not appear bright for Kimiko Hardy, who had the means to crate and secure the dog.
In addition to the June 3 attack involving a pet beagle,
records obtained by the Dayton Daily News
show that on April 25, animal control officers responded to a complaint from the Northridge Post Office that one of its carriers was attacked by a dog at the Hardy's home. The letter carrier escaped injuries by puting his satchel between his leg and the dog. Hardy was cited for failing to have the dog licensed and was given education. She bought a license for the dog five days later.
07/21/14: Baby Identified, Prelim Ruling
The Montgomery County Coroner's Office has ruled the cause of death of an infant attacked and killed by his babysitter's pit bull an accident. Jonathon Quarles Jr., 7-months old, died of blunt force injuries, according to the coroner's preliminary findings. The final coroner's report of the infant, who was visiting from Indianapolis, Indiana, will not be completed for up to 8-weeks. On Sunday, while under the care of his step-grandmother, Jonathon was killed by her pet pit bull.
ABC 22 Now reports that a family spokesman, the Rev. Victor Lee, said the family told him the dog jumped over a gate and attacked the boy. The step-grandmother tried to get the dog off, but could not. The news group also took a
closer look at the June 3 incident involving the same pit bull
. Isabelle Crickmore of Dayton was walking her beagle, named Riba, in front of 2219 Riverside Drive when the pit bull attacked. Riba received three lacerations and 11 staples, Crickmore said.
There is a criminal misdemeanor complaint against the step-grandmother for the June 3 attack. Court records show that a pre-trial hearing for the complaint was postponed last week. "I don't know if she did not show up or what circumstances allowed for a second continuance," Crickmore said. "When I saw that, it just blew me away." She wishes the legal system was quicker and that it did more on June 3. "It just really irks me because this could have been taken care of," she said.

Related video
07/20/14: History of Animal Aggression
Additional information has been released. The babysitter is not biologically related to the baby and is now being called the baby's step-grandmother, according to police. The attacking dog is also being called an American Staffordshire terrier,
which is the legal definition of a pit bull
. The two dog breeds are the very same breed, which is why a
single pit bull can still be cross-registered
at the UKC as an American pit bull terrier and at the AKC as an American Staffordshire terrier.
According to the Montgomery County coroner's investigation, the baby is from out of state. The child's name has not been released pending notification to family members. The attacking pit bull has a history of animal aggression. A June 3 Dayton Police report shows that the pit bull attacked a beagle that was on a leash and being walked by its owner in front of the step-grandmother's home. The beagle's owner did not want to press charges, but "wanted the incident documented."

Related video
07/20/14: Family Pit Bull Kills Baby
Dayton, OH - In a developing story, homicide detectives where called out to a home on Sunday after a baby was killed by a family pit bull. The attack occurred at a home on the 2200 block of Riverside Drive at about 12:30 pm. At the time of the attack, the child's grandmother was
babysitting the child
. According to police, the grandmother took her eyes off the child for a "few seconds" when the pit bull attacked. The dog was seized by animal control and taken away.
Dayton Daily News reports additional information. The
pit bull belongs to the grandmother
who was watching the child for the day. Additionally, the on scene police supervisor said that the baby
does not live at the address
where the attack occurred. As is so often reported by DogsBite.org in occurrences of fatal attacks, this child was
visiting the dog owner's home
when the fatal attack occurred, and the child was under the care of a babysitter. More information is expected shortly.
Visiting Child + Babysitter + Pit Bull = Extremely Dangerous.
Separately, this is the second fatal dog attack in the City of Dayton in 2014. In early February, 57-year old
Klonda Richey was brutally killed by her neighbor's two pit bull-type dogs
after she stepped outside her home. Prior to the attack, Klonda had made at least 16 calls to 911 reporting problems with the dogs; had installed a double tiered security fence and surveillance cameras for protection and had attempted to get a civil stalking protection order against the dogs' owner.

View the DogsBite.org Google Map:
Ohio Fatal Pit Bull Maulings
.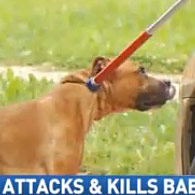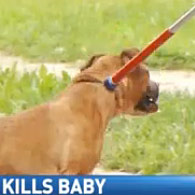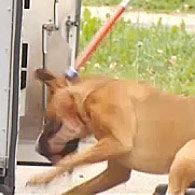 Related articles:
07/15/14:
New Brunswick Pit Bull Attack: Babysitting, the Zero Margin of Error Rule and...
09/24/13:
2013 Dog Bite Fatality: Boy Killed by Pit Bull-Mixes at Babysitter's Home in Gilbert
07/26/13:
Beyond the Interview - Essay of a Fatal Pit Bull Mauling
04/24/13:
2013 Dog Bite Fatality: 4-Year Old Mauled by Pit Bull Dies; Babysitter Arrested
01/21/13:
2013 Dog Bite Fatality: Dog Mauls Woman to Death While Babysitting Toddler
Photos:
WTHR.com
| WHIO.com
Labels: 2014 Dog Bite Fatality, Babysitting, Infant Fatality, Ohio, Pit Bull Kills Family Member, Visiting Child
posted by
|
permalink
|
9 comments
|

forum
|

subscribe
|

comment rss

Monday, July 21, 2014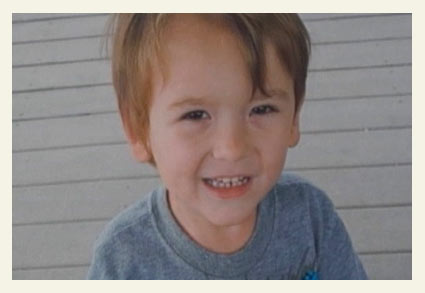 Logan Sheppard, 4-years old, was mauled to death by his uncle's two pit bulls.
Father Speaks Out
UPDATE 07/21/14:
Not unexpectedly, family members are casting blame after the pit bull mauling death of 4-year old
Logan Sheppard
on Saturday night. The boy's father, Michael Sheppard, and the child's grandmother, Norma Jean Bridges, blame Billy Fredericks Sr., for the child's death. Michael was not at home when his son was attacked. Michael and Norma believe that Fredericks was careless and negligent. Both also support a theory first presented by commenter Ted Teger.
The neighbor also said she doubts Delores and Billy Fredericks started locking up the dogs on Saturday when Logan was mauled to death.
---snip---
Investigators say the attack happened when Logan and his mother walked to the Fredericks' home nearby. Detectives say Billy told them he crated the animals so the mother and child could come inside. But family members say Billy didn't leave the animals inside the kennel during their visit but, instead, wanted them be out so they could roam "to protect his property."

-10 News, wtsp.com
Notably, none of the people interviewed showed their faces because they are likely afraid of Billy Fredericks. Despite the father and grandmother's accusations, the Hillsborough County Sheriff's Office is not convinced. At least for now, no criminal charges will be filed. The Fredericks' also have a home in Las Vegas. According to 10 News, the two may be packing up and heading out of town. Michael Sheppard said the family is setting up a fund to help pay for funeral expenses.
In a 10:43 pm update from the Tampa Bay Times
, the blame game grows even more ethereal. The boy's father, Michael Sheppard, told the newspaper that Logan loved to play with his three family dogs -- also pit bulls -- Sheppard said. "He grew up with those dogs and never had problems with them," his father said. With pit bull owners now blaming
other
pit bulls owners, it is understandable why the Hillsborough County Sheriff's Office is not convinced of the father's recent accusations.
07/20/14: Blame Casting Begins
Billy Fredericks Sr., the uncle and owner of the two pit bulls that killed his 4-year old nephew while visiting his home on Saturday evening gave consent to have his dogs put down; both have been euthanized. Now blame is being cast upon the boy's mother for being in the next room talking to adults while her child sat in the living room eating a bowl of ice cream. Speculation is also being cast upon the young child for unlatching the two kennels
while holding a bowl of ice cream
.
Many things are possible at this early stage, including what commenter Ted Teger speculated:
Missing from this story must be that the owner not only carted the dogs before they arrives but UNCRATED them after they were all indoors

1

....and then they left a 4 year old unattended in the living room knowing there were dangerous dogs on the other side of the door. No parent is perfect and oversights happen all the time, and most parents are fortunate enough that their little mistakes do not end in tragedy.
I hear pit bull owners tell how friendly and loving their dogs are.... but I never trust them, nor do I trust any dog completely as much as I love dogs and have 3 myself....but I would never want a dog that can kill so easily with those powerful jaws.

-Ted Teger, The Tampa Bay Times
It is important to recall the recent thoughts of Quadirah Banks,
whose child was nearly mauled to death by two pit bulls
after the babysitter let the dogs into the house because it was raining. "Does it matter if it is the fault of the owner of the dog? Does it matter if it is the fault of the dog, when pit bulls themselves are disproportionately responsible for serious and fatal attacks?" What we know
does matter
is that if pit bull owners fail to maintain the "
zero margin of error
" rule tragedies occur.

Related video
07/20/14: Visiting Child Killed by Pit Bulls
Riverview, FL - In a developing story, a 4-year old boy was killed by two pit bulls while visiting his aunt and uncle's home in Riverview. On Saturday, Logan Sheppard and his mother, Stephanie Groulx,
2
walked to the home of Groulx's sister, Delores Fredericks, and her husband at 12509 Rhodine Road. Just before they arrived, Fredericks' husband placed their two pit bulls in a crate. Logan was given ice cream and left alone while the adults went into the master bedroom to talk.
When the adults heard the child scream, they ran out and discovered that Logan was gone. At the same time, two deputies from the Hillsborough County Sheriff's Office, who were conducting an unrelated traffic stop nearby, also heard the child's screams. The deputies raced to the home and found Logan Sheppard on the front lawn of the house with the two pit bulls standing over him. The little boy was pronounced dead at the scene around 10:30 pm. The investigation continues.
Q: How safe are crated pit bulls around children visiting the dog owner's home? A:
Not very safe.

View the DogsBite.org Google Map:
Florida Fatal Pit Bull Maulings
.
1
While complete speculation, this is most certainly possible with many-a-die-hard pit bull owners.
2
The mother's Facebook page shows that she is a considerable pit bull enthusiast. Given that "Proud Pitty Parent" was uploaded twice to her album, it is safe to assume that she currently or in the recent past has owned pit bulls.
Related articles:
07/15/14:
New Brunswick Pit Bull Attack: Babysitting, the Zero Margin of Error Rule and...
05/08/14:
2014 Dog Bite Fatality: 'Visiting' Child Killed by Pit Bulls Owned by Friends...
01/20/14:
2013 U.S. Dog Bite Fatality Statistics - DogsBite.org
07/26/13:
Beyond the Interview - Essay of a Fatal Pit Bull Mauling
Photo:
MyNews13.com
Labels: 2014 Dog Bite Fatality, Fatal Pit Bull Attack, Florida, Visiting Child, Zero Margin of Error
posted by
|
permalink
|
4 comments
|

forum
|

subscribe
|

comment rss