DogsBite Blog ::
Father Pleads Guilty
UPDATE 03/02/15:
Javon Dade Sr. pleaded guilty to aggravated manslaughter on the day his trial was set to begin in connection to the mauling death of his son. Last summer, Javon Dade Jr. was savagely killed by his father's illegal pit bull and pit bull-mixes at the home Javon Sr. shared with his girlfriend, Alessandra Carrasco, as the two slept off a narcotics hangover. Javon Sr. will serve 4-years in prison under the plea agreement. A jury trial conviction could have resulted in 30-years.
"There is no equity when the victim is a 4-year-old mauled in horrible circumstances by a pack of dogs."

- Assistant State Attorney Santiago Aroca
Part of the plea agreement required that Javon Sr. provide a public apology to the deceased boy's mother, Doreen Reyes, and to take full responsibility for his actions. Reyes was overwhelmed with grief and cried while Javon Sr.'s attorney read his apology letter to the courtroom. Javon Sr. will begin serving his prison sentence on March 16. The plea agreement also requires that he testify against Carrasco, 26, who is also charged with manslaughter in connection to Javon Jr.'s death.
09/11/14: Manslaughter Charges Filed
Miami-Dade prosecutors have charged both Javon Dade Sr. and his girlfriend, 26-year old Alessandra Carrasco, with manslaughter charges -- the emphasis placed on Carrasco. According to prosecutors, it was Carrasco who brought the dogs onto the property and who leased the property. Furthermore, it was Carrasco who was in charge of Javon Jr. at the time of his death. Carrasco did not appear in court today. Both defendants are expected to stand trial in November.
08/22/14: Father, Girlfriend Arrested
Miami-Dade Police have arrested and charged two people in connection to the mauling death of 4-year old Javon Dade Jr. On August 13, Javon was first reported missing by his father then discovered dead in the backyard of his father's home by police a short time later. One or more of his father's pit bulls had attacked and killed him. On Friday, his father, Javon Dade Sr., 30, and his father's girlfriend, Alessandra Carrasco, 26, were arrested and charged with child neglect.
According to Dade's arrest report, he picked up his son from his mother's home about 9:30 pm the night before the attack and returned to his home. After his son fell asleep, Dade and Carrasco "began smoking several marijuana cigarettes laced with cocaine," according to the report. When his father and Carrasco woke up the next morning, about 9:00 am, Javon Jr. was nowhere to be found. Police said the front door of the home was locked, but the rear sliding glass door was not.
Notably, now that the police report has been released to the media, we see a distinct language change regarding breeds of dogs. The 5 dogs in question are now being called "pit bull-mixes." The
breed labeling game
by Miami-Dade Animal Services -- who offered up four different breed names for these dogs, none being "pit bull-mix" -- is now over. This may be due to the fact that the boy's death now involves criminal charges of child neglect and is now fully under police control.
1
CBS Miami also spoke to the boy's paternal grandmother, Jocelyn Dade. She said that both her son and his girlfriend have drug problems (as noted in Javon Sr.'s extensive criminal arrests and convictions). Jocelyn also said that the white dogs "grew up" with Javon Jr. but the adult male pit bull -- already euthanized due to aggression -- was a new dog her son had gotten from a neighbor. The
related video shows Javon Sr. collapsing to the ground
upon learning of his son's death.
08/18/14: DCF Knew of the Pit Bulls
CBS Miami reports that the Department of Children and Families (DCF) was warned that the pit bulls posed a danger to Javon Dade Jr. and his siblings 3-years before one or more of these dogs fatally attacked the boy. According to documents obtained by CBS Miami and their news partners, in March 2011, DCF received a complaint from a neighbor about the "smell" and "feces" and "danger" of the six dogs, two being pit bulls, living in the family's home (See:
DCF document
).
At that time, Javon Jr., 6-months old, and his two siblings lived with his two parents. The March 2011 DCF narrative in part reads: "There are about six dogs living inside the apartment … the dogs urinate on the floor and the children are frequently on the floor … Two of the dogs are pit bulls … There is concern for the safe care of the children in the home." The DCF report also mentions an incident a year earlier when both parents were bitten trying to break up a dog fight.
When DCF officials confronted the mother, Doreen Reyes, about the allegations, she denied them, claiming to only own three dogs, none of which were pit bulls. At that time, the family was living in Miami-Dade County. DCF failed to contact Animal Services about the dogs being kept illegally by the family.
Would it matter if they had though, given that Animal Services is so quick to mislabel any pit bull-type dogs as a terrier-boxer mix, terrier-mix or American bulldog-labrador mix?
Two of the dogs are pit bulldogs," the DCF report added. If the DCF investigator knew that it is illegal to keep pit bulls in Miami-Dade County, there is no mention of it, and no indication that animal services was informed of the situation.
The DCF probe concluded that Javan and his siblings were in a "moderate to high" risk environment, yet no action was taken to remove the children or the dogs. DCF investigators spoke with teachers, daycare workers and a doctor who said the children appeared healthy and well dressed.

- CBS Miami
Finally, the DCF report spells out part of the father's extensive criminal record. (We checked this last week as soon as his name was released by searching the
Miami-Dade County criminal court website
.) Javon Dade Sr., has a history of drug offenses involving cocaine and marijuana; a perfect pairing with running an illegal pit bull breeding operation out of his home. By June of 2011, the parents had split up with Javon Jr. living primarily with his mother and visiting his father.
Summary of DCF Investigations
DCF knew about the pit bulls, which are illegal to own in Miami-Dade County and have been since 1989,
but DFC did not know about the county ordinance?
Second, DCF documents state that on August 13, "
Javon Jr. was mauled to death by the father's pit bull dog
." So it will now be harder for Animal Services to mislabel the dog(s) as terrier-mixes or bulldog-mixes,
ad nauseam
. Finally, if DCF had properly followed up and the breed ban enforced, Javon Dade Jr. would still be alive.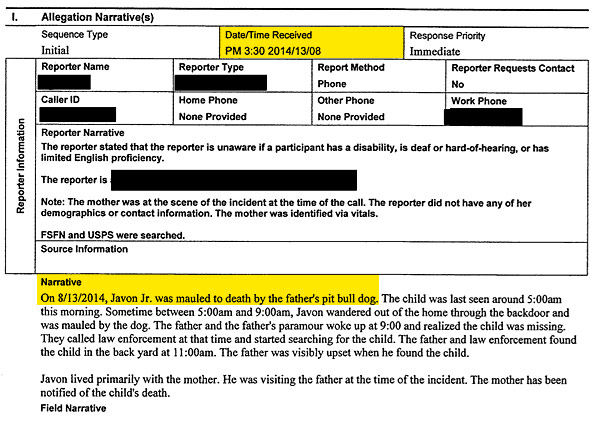 08/15/14: Memorial Grows for Victim
Javon Dade Jr. was visiting his father at the time of his violent mauling death. The boy lives with his mother, Doreen Reyes, and his brother in Palmetto Bay. The two parents are no longer together. Friends of Doreen recently defended her on the
Local 10 Facebook page
. Doreen also commented: "I brought my kids up in a Godly home and I'm leaving it up to him to get us through this tragedy. So please have compassion for my family and my other son through this time."
CBS Miami reports other social media comments
. Beryl wrote to Javon's grandmother (maternal or paternal is unknown): "I AM SICK AND TIRED OF THESE DOGS PITBULLS KILLING OUR BABIES. OH GOD HAVE MERCY SAVE OUR BABIES. WORDS CAN NOT EXPRESS HOW THIS FAMILY FEELS RIGHT NOW." Beryl may be referring to the fact that three young boys, ages 4 to 6, have been brutally mauled to death by family pit bulls in Florida in the past four weeks.
08/14/14: Landlord Update; AC on Record
Kenneth Darbin, the landlord and owner of the property, told CBS Miami yesterday that he warned his tenants a
week ago that they had seven days to remove the dogs or face eviction
. The day of the fatal attack was the seventh day of his warning, according to reporter Lauren Pastrana who spoke to him. When later reached by phone, he claimed, "They snuck the dogs on the property." The boy's father had only been living in the house for a little over two months, Narbin said.
New Breed Name -- Will It Stick?
Beginning with Miami-Dade Animal Services labeling 5 of the dogs "
labrador
-pit bull mixes," then broadening this to "
terrier
-boxer mixes" finally, Kathleen Labrada, the spokesperson for Animal Services went on record with WSVN last night calling the 5 dogs "
American bulldog
-labrador retriever mixes." (We've underlined the first name, which is the predominant breed.) Labrada also admitted that the puppies are too young to properly evaluate, but still called them "
terrier
-mixes."
"A total of six dogs were removed from the scene. Three adults which appear to be American Bulldog and Labrador Retriever mixes, and one pit bull," said a spokesperson Kathleen Labrada of Animal Services. "The puppies appear to be terrier mixes. They are too young to evaluate, they are under six months of age. We're certainly hopeful that through DNA evidence and other evidence we're able to gather, that we will be able to confirm which dogs..."

- Kathleen Labrada
When all else fails, labeling the dog an American bulldog-mix usually sticks. As explained in footnotes, there is no frantic labeling game (throw it until it sticks) about the breed of the number one suspect. If there were, if might get someone from Animal Services fired. It is still unknown, however, which of the adult dogs attacked or if all three did. Currently, Animal Services is trying to pawn off the two adult females (the white and tan dogs) as "American bulldog-labrador mixes."
People who breed pit bulls, like to produce more pit bulls. The goal is not to produce litters of American bulldog-mixes or labrador-mixes. Therefore, they mate pit bulls with other pit bulls, a breed which certainly has a wide variance in colors and weight, but very little variance in the shape of the head. The white and tan dogs are predominantly pit bulls and any label should reflect this, such as "
pit bull
-mix" or "
pit bull
-American bulldog mix" or "
pit bull
-[insert breed name] mix."

Above: Thus far, Miami-Dade Animal Services have labeled 5 of the dogs three different names.
08/13/14: Landlord; Terrier-Mix Label
In an evening update from NBC Miami, the news team spoke to the landlord and owner of the home, Kenneth Narbin, who said that
last week
he gave the renters
2
-- Javon Dade Sr., and his girlfriend -- seven days to remove the "pit bull dogs from the home." Miami-Dade County has banned the breed for over two decades. Despite this legal demand from their landlord, the boy's father kept the dogs along with his homespun pit bull breeding operation. Now his son is dead.
Before
reading the Miami Herald update
, it is important for readers to understand that the Herald strongly opposes the pit bull ban and urged the public in 2012 to vote to repeal it. The public shrugged off the Herald and
voted by a wide margin to keep the ban
. The main reason we link to the Herald now is to point out a disturbing new pit bull "mislabeling" trend. The new trend is to replace "pit bull" with "terrier," as was done on the
adopted dog
that
viciously attacked Rita Pepe
.
Twenty minutes later, police made a gruesome discovery: Javon had been mauled to death by dogs in the backyard of the Goulds home, his limp body found in the overgrown grass near a fence.
In the same yard: Two adult female terrier-boxer mixes, an adult male pit bull and three terrier-boxer mixed puppies between two and four months of age.

- Miami Herald
The terrier group is a large list of breeds
, of which the American pit bull terrier (aka American Staffordshire terrier) is grouped within by many major kennel clubs, along with the
border terrier
,
rat terrier
,
west highland terrier
,
Scottish terrier
and more. Under this "trending" misleading labeling treatment for pit bulls, a "
pit bull
-boxer mix" is simply a "
terrier
-boxer mix." which completely removes the pit bull name to unsuspecting adopters and for dog bite statistical tracking purposes.
Miami-Dade County Animal Services, who initially labeled five of the dogs as "labrador-pit bull mixes," then switched over to the broader "terrier-mix" label. The Herald immediately pushed this "revised" label. What is truly revolting is that Miami-Dade County Animal Services is tax-funded and under the mission to enforce the county pit bull ban. What the public knows now is that even in the case a fatal dog attack, this agency will "protect the breed" over their public safety duty.
3
08/13/14: Dogs Seized, Photographed
Miami-Dade authorities seized and photographed a total of six dogs, three adults and three puppies. Authorities "speculate" that at least one adult pit bull may have been trying to protect the puppies when it unleashed a brutal attack killing the 4-year old boy. According to Animal Services, only one dog appeared to be aggressive, an adult male pit bull (top left). The rest of the dogs are allegedly "labrador-pit bull mixes," despite a female labrador nowhere to be found on scene.
4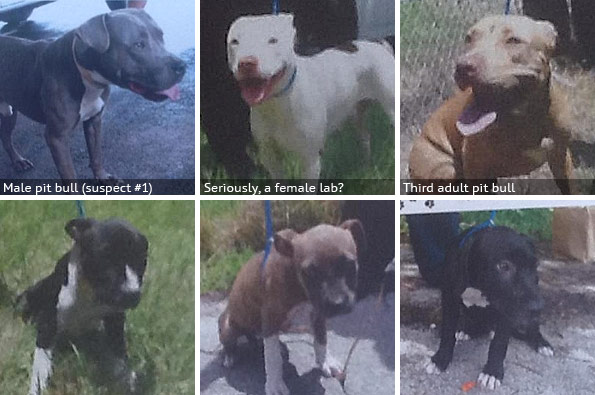 Above: Local 10 published photos of all six dogs seized after the fatal attack of Javon Dade Jr.
08/13/14: Child Killed by Family Pit Bull
Goulds, FL - In a developing story, Miami-Dade Police confirm that a 4-year old boy was mauled to death by one or more of his family's dogs in Goulds this morning. The attack occurred in the fenced-in backyard of a home at 12301 SW 230th Street. Hovering news choppers at the scene spotted the boy's body covered in a yellow tarp lying in the middle of the backyard. Neighbors described the family's two dogs as being "very aggressive" and believe they are pit bulls.
This is the third little boy in Florida mauled to death by family dogs since July 19. The first two fatalities involved family pit bulls.
The CBS Miami video shows numerous first responder personnel and vehicles at the scene. Miami-Dade police also set up a "command post" near the scene. While writing this blog post, police identified the boy as Javon Dade Jr. and confirmed that three dogs were captured. The video suggests that at least one dog was shot. The investigation is ongoing. It is unknown what the circumstances of the attack were or if the boy was under adult supervision at the time.
WSVN offers additional information
. In a press conference, Miami-Dade Police spokesperson Robin Pinkard said the call began as a missing child case. When police responded, they canvassed the area and made the horrific discovery. At least three dogs were captured. Police are still trying to determine who owed the dogs and if the dogs resided at the fenced property or broke into it. Animal control is conducting "a series of tests" to determine the breeds of dogs involved.
Police have been dispatched in search of the missing boy when they made the horrific discovery. "According to investigators, at approximately 10:09 this morning, police received a phone call advising of a missing 4-year-old male," said Pinkard. "As officers arrived they did an area canvas where they discovered a black male, 4 years of age, deceased in the backyard."

WSVN.com
Finally, Local 10 News is now reporting the
"predictable" pattern that the boy was "visiting"
his father's home at the time of the fatal dog attack. Also, as of 1:45 pm Central time, a total of six dogs have been removed from the property. The father, along with his girlfriend, were at the home at the time of the fatal incident. As DogsBite.org readers know,
Miami-Dade County has banned pit bulls since 1989
. If the dogs are determined to be pit bulls, criminal fines or charges may follow.
Related articles:
08/08/14:
2014 Dog Bite Fatality: Visiting Child Killed by Aunt's Pit Bulls in Fanning Springs...
07/29/13:
2014 Dog Bite Fatality: Visiting Child Killed by His Uncle's Two Pit Bulls in...
08/16/12:
Vote in Miami-Dade County to Repeal Pit Bull Ban Fails by Wide Margin
03/12/12:
Attempt to Overturn Miami-Dade Pit Bull Ban Advances: 'Don't They Know?'
Labels: 2014 Dog Bite Fatality, Breed Misidentification, Criminal Charges, Fatal Pit Bull Attack, Florida, Manslaughter, Pit Bull Kills Family Member, Visiting Child
Video Captures Unprovoked, Unpredictable Attack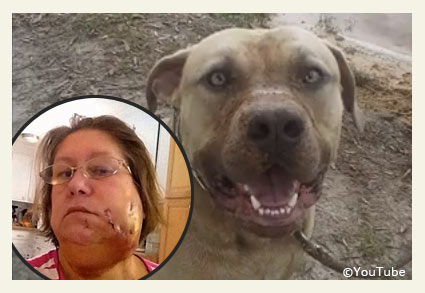 DogsBite.org - A dog bite victims' advocate alerted us to this video on the day it was published on YouTube, February 27, 2015. For several reasons, we believe it will be taken offline in the future -- we preserved a copy in case this occurs. For those who can bear to watch it, it is a classic "unprovoked, unpredictable" attack by a pit bull, the very type of attack that
appellate courts have described for over 25-years
and why
cities and entire countries
choose to regulate this breed.
"pit bulls are especially dangerous due to their

unpredictability

. It is impossible to tell from looking at a pit bull whether it is aggressive or not. American Pit Bull Terriers have been known to be friendly and docile at one moment, willing to sit on your lap and lick your face, and at the next moment to attack in a frenzied rage.

- Court of Appeals of New Mexico, Garcia v. Village of Tijeras (1988)
CONTENT WARNING
Readers who have been viciously attacked by any breed of dog and suffered Posttraumatic Stress Disorder should not watch this video. It might reignite this emotional trauma. Our emphasis on this warning cannot be stressed enough. Once seen, there is no going back. This video does not show gore or injured body parts during the attack. It is the idyllic setting of the video, hijacked by sudden violence, and
parts that are not shown
that will shudder your core.
The setting is an innocent Ice Bucket Challenge performed by a grandmother in a residential backyard. The grandmother is seated in a chair when the video begins. Three young children, her grandchildren, hold modest sized bowls filled with ice water. "Okay, press the red button," she says, indicating to the camera holder to start filming, as is required in the ALS Challenge. The grandmother is not thrilled about being nominated for the challenge and vows to return the favor.
"I appreciate the nomination and as you can see the children are thoroughly going to enjoy doing this. Me, however, I'm not. However, I do think I am going to nominate somebody and he's standing right in front of me."

- Grandmother
At 35 seconds, she covers her face with her hands and braces for the icy cold water. The unpredictable violent attack by the pit bull begins just seconds later
-- at 43 seconds --
which is the first time the dog is seen. If you've ever questioned the veracity of an unprovoked, unpredictable attack by a pit bull, in this case an attack on a family member, you won't again after watching this video. Now that you have read this far, along with our warning, below is a link to the grim video.
At 43 seconds, the grandmother is still recovering from the cold water shock and the children are squealing in delight when the pit bull leaps up and latches onto her face with its powerful jaws. The video clearly depicts how sudden and swiftly these violent attacks occur as the children continue laughter nearby and the camera holder requires a moment to comprehend what is happening. (DogsBite also captured still frames, which occur so rapidly they are unseen in the video.)
By 46 seconds, the "idyllic scene" is destroyed. The pit bull has pulled the woman to the ground with its jaws and the camera holder rushes to help, whereby depicting a scene of "spiraling down" until the camera falls to the ground. We are left with the camera pointing up toward a blue sky with puffy white clouds as family members scramble to pull the dog off the woman. We hear shouts and struggles, we hear someone beating on the dog then the first words, post attack, are spoken.
[Grandma] No. Go get me a towel please.
[Child saying to someone else] Hurry!
[Child] She's BLEEDING!
[Grandfather] This dog is going to the fucking pound.
[Grandma] Yes. I need you to...
[Child] Look at her arm!
[Child] Here grandma.
[Grandma] Thank you.
[Child] Now he's bleeding.
[Grandfather] No he's not, that's your grandma's blood.
[Grandma] Would you turn the video off?
1
[Grandfather] I dropped the damn phone to get him off of you.
[Child] I'm going to go get a stick.
At this point, the grandfather picks up the phone and the imagery spirals upward. One catches another brief glimpse of the dog (1:36) being held by a man. The pit bull is perfectly calm, like nothing ever happened. The video of the ALS Challenge ends at 1:42. The original video simply ended. A second version of the video was republished to the web also on February 27 that added two still images at the end, the grandmother's
healing facial injury
and the
attacking pit bull
.
The Video Poster
The person who posted the video states that she is the daughter of the victim. Her irresponsible sister owned the attacking pit bull. She blames her sister and unfortunately blames the horrific attack on poor training, even going as far as calling the dog "wild." It is unknown what the actual history of this pit bull is, but the dog clearly lived on the property with the family. Every year in the U.S., well-raised pit bulls from puppies
unpredictably attack and kill their own family members
.
Video Description (by emaustin102387)
This is my mom when she was viciously attacked by a pit bull last year during the ALS ice bucket challenge. She lived to tell the tale of it and didnt want this released until she was ready. This should serve as a warning to all pet owners. Unless you are going to take the time to make an animal a pet then it will remain an animal. This was my sister's dog who she only kept to stud out for breeding purposes. she took no time to train him or make him listen. He was a wild dog and she should be ashamed for keeping him out of selfishness and not love.
The daughter provides more background details in the comments section, many of which aptly describe a common pit bull owner,
deviant, narcissistic and more
. She also adds, "Even though Kilo was dumb and stubborn even I did not see this coming. He had no warning signs or indication of being neurotic or anxious around people. He did not growl snarl or show any signs of aggression. He just turned for no apparent reason." (Read full comment in related footnote).
2
A sampling of other commenters include Velvet Norman who wrote, "Pit must be the only dogs you have to TRAIN NOT to kill you or a family member" and lifehackertips who wrote, "Well looks like we just saw 5 more people become BSL advocates. Those children will forever remember their cute adorable nanny dog attacking grandma for no reason." David Orth bluntly states, "If it had been the 4 year old, he'd be dead now." The daughter replies to Orth, "Yes it was very scary."
Grandparents Victimized
Grandparents are frequent victims of these attacks and under this very scenario. An adult child or an adult grandchild dumps their pit bull(s) at their homes and in other cases, the adult child or grandchild
moves into his parent's or grandparent's home
and brings along their pit bulls. In 2014, 5 fatal dog attacks involved this scenario, 4 deaths involved pit bulls and 1 involved rottweilers. Each person would still be alive today if they had been able to say "No" regarding the dogs.
3
According to the daughter, the pit bull wound up at her mother's home when her sister got kicked out of her living environment and had no other place to put the dog. Unfortunately she also writes, "My mom was determined to make him a part of the family and was holding out hope that he would adjust to our family. Even my dad wanted to get rid of him and told my sister several times to come get her dog, but she did not." Her mother nearly paid with her life for this false hope.
Still Frames of Pit Bull Attack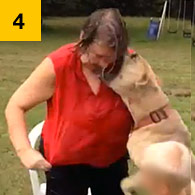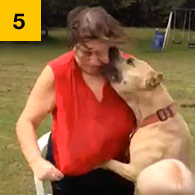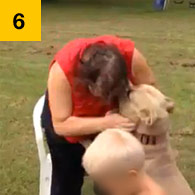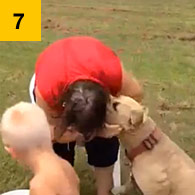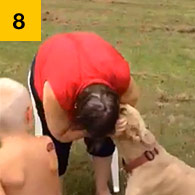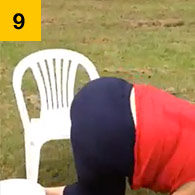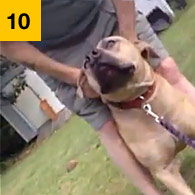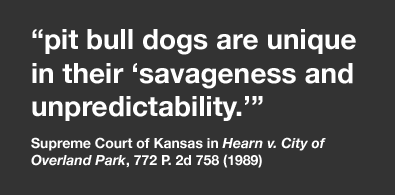 Related articles:
01/08/15:
2015 Dog Bite Fatality: Maryland Man Mauled to Death by Family Pit Bull
12/30/14:
2014 Dog Bite Fatality: Portage Man Mauled to Death by Pet Pit Bull on Christmas Day
08/07/14:
2014 Dog Bite Fatality: Ohio Woman, 59, Attacked and Killed by Her Daughter's Pit Bull
04/11/14:
2014 Dog Bite Fatality: Family Pit Bull Kills 4-Year Old Girl in Houma, Louisiana
03/13/12:
Fort Wayne Citizen Witnesses The Extreme Violence of a Pit Bull Attack
Labels: Ice Bucket Challenge, Unpredictable Pit Bull, Unprovoked Attack, Video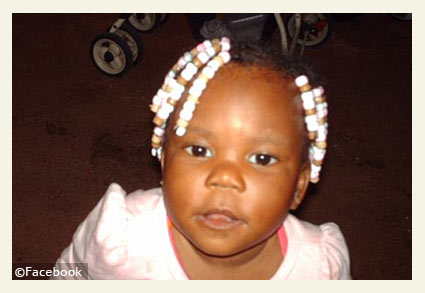 Pit Bull Kills Toddler
West Mifflin, PA - On Sunday evening, 2-year old TayLynn DeVaughn was viciously attacked and killed by a family pit bull-mix while visiting her aunt's home on Fleetwood Drive in West Mifflin, a Pittsburgh suburb. The pit bull belongs to her aunt's boyfriend. The child's father, Cory DeVaughn, told
WPXI
, "I came out of the kitchen and the dog dropped the baby. His name was Jake and my baby was gone." The toddler was rushed to Jefferson Memorial Hospital and pronounced dead.
The distraught father also said that it was the second time his daughter had been around the pit bull-mix.
DogsBite.org adds, the second time and last time
. DeVaughn said he doesn't blame the owners and that everyone is hurting right now. "She has a lot of people that love her a lot. People all over love my baby," DeVaughn said. Allegheny County police said the county district attorney's office would review the case for possible charges once the police investigation is complete.
"You gotta be careful whose house you take your child to, so it won't happened to your child what happened to mine."

- Cory DeVaughn
The West Mifflin animal control officer who impounded the dog, Ken Ferree, has now handled at least two fatal dog attacks.
Ferree also impounded Nikko
, a recently adopted husky that killed a baby in McKeesport in 2012. Nikko was seized after the violent attack then quickly adopted out to a new family -- prior to even
undergoing the standard 10-day rabies quarantine
. Thus setting up the
ethereal court battle over a baby-killing dog
whose life was ultimately spared by a judge.
1
Ferree told the
TribLive
on Monday that the dog is a 3- or 4-year-old pit bull mix and weighs about 80 pounds. "It's a good-size, powerful dog," he said. "It fought me a bit ... when we had to remove it." Though using a catch-pole to handle the dog, the animal attacked him again at the kennel. "He wasn't a cooperative dog," he said. Ferree said he would keep the dog in his McKeesport kennel for the standard 10-day quarantine period.
Let's hope for everyone's sake that is true this time
.
Related articles:
09/11/14:
2014 Dog Bite Fatality: Visiting Child Killed by Family Pit Bulls in Miami-Dade County
08/08/14:
2014 Dog Bite Fatality: Visiting Child Killed by Aunt's Pit Bulls in Fanning Springs...
07/29/14:
2014 Dog Bite Fatality: Visiting Child Killed by His Uncle's Two Pit Bulls...
07/22/14:
2014 Dog Bite Fatality: Visiting Child Under Babysitter's Care Killed by Family Pit Bull...
05/08/14:
2014 Dog Bite Fatality: Visiting Child Killed by Pit Bulls Owned by Friends in Felton...
03/08/12:
2012 Dog Bite Fatality: Newborn Dies After Severe Dog Bites in McKeesport
Labels: 2015 Dog Bite Fatality, Fatal Pit Bull Attack, Ken Ferree, Pennsylvania, Visiting Child
Autopsy Results
Coal Hill, AR - On February 4, the Johnson County Sheriff's Office and Coal Hill police responded to a location to assist in a death investigation.
Investigators found a 63-year old man dead
in the woods near his home. His body was sent to the Arkansas State Medical Examiner's Office to determine cause of death. On February 20, newly revealed autopsy results showed that Frederick Crutchfield, 63, of Hartman died from "canine injuries" inflicted by a family member's dogs.
The Arkansas Crime Lab determined the cause of death was exsanguination due to multiple canine injuries, according to a statement released by the Johnson County Sheriff's Office. The dogs involved in the deadly attack belonged to a family member, according to officials, and have since been impounded. The breed(s) of dogs and total number of dogs have not been released. Crutchfield served in the
Army National Guard for 30-years and was an Iraq war veteran
.

Related articles:
11/09/14:
Criminal Trial: Arkansas Mother and Daughter on Trial for Fatal Dog Mauling of...
10/24/14:
2014 Dog Bite Fatality: Woman Killed by Family Pit Bull in Cave City, Arkansas
01/03/14:
2013 Dog Bite Fatality: Woman, 75, Killed by Bullmastiff in Arkansas Gated Community
06/13/13:
2013 Dog Bite Fatality: Child Temporarily Staying with Aunt Killed by Neighbor's Dog
Labels: 2015 Dog Bite Fatality, Arkansas, Military Veteran
Fatal Dog Attack Statistics
DogsBite.org recorded 42 fatal dog attacks in 2014, the highest on record in the last 10-years of statistical data we have collected. Citations of each victims' case history are located on the 2014
Fatality Citations
page. The last year
the CDC collected "breed" information
about fatal human dog attacks was 1998. Since this time, pit bulls alone have
killed 262 U.S. citizens
. The only other known nonprofit in addition to DogsBite.org that tracks this vital data publicly is
Animals 24-7.
1
42 U.S. dog bite-related fatalities occurred in 2014. Despite being regulated in Military Housing areas and over 700 U.S. cities, pit bulls contributed to 64% (27) of these deaths. Pit bulls make up about 6% of the total U.S. dog population.

2

Together, pit bulls (27) and rottweilers (4), the second most lethal dog breed, accounted for 74% of the total recorded deaths in 2014. This same combination also accounted for 74% of all fatal attacks during the 10-year period of 2005 to 2014.
The breakdown between these two breeds is substantial over this 10-year period. From 2005 to 2014, pit bulls killed 203 Americans, about one citizen every 18 days, versus rottweilers, which killed 38, about one citizen every 96 days.
In the year of 2014, the combination of pit bulls (27), rottweilers (4) and mastiff-type guard dogs and war dogs (4) -- the types used to create "baiting" bull breeds and fighting breeds -- accounted for 83% (35) of all dog bite-related fatalities.

3

Annual data from 2014 shows that 48% (20) of the fatality victims were children 13-years and younger, and 52% (22) were adults, 20-years and older. Of the total adults killed by dogs in 2014, 73% (16) were ages 50-years and older.
Annual data shows that when combining all age groups, female victims (24) were greater in number than male victims (18). Amongst adults 50-years and older, females were excessively victims 81% (13), versus males 19% (3).
In 2014, 19% (8), of all dog bite fatality victims were either visiting or living temporarily with the dog's owner when the fatal attack occurred, down from 38% in 2013. Children 6-years and younger accounted for 88% (7) of these deaths.
57% (24) of all fatalities in 2014 involved more than one dog; 19% (8) involved a pack attack of four or more dogs; 31% (13) involved breeding on the dog owner's property either actively or in the recent past and 5% (2) involved tethered dogs.
Dog ownership information for 2014 shows that family dogs comprised 48% (20) of all fatal attack occurrences, 40% (17) of the attacks occurred off the dog owner's property, up from 22% in 2013, and 21% (9) resulted in criminal charges.
Texas led lethal dog attacks in 2014 with 7 deaths. 86% (6) were attributed to pit bulls and 43% resulted in felony charges, up from 0% in 2013. Florida followed with 5 deaths, North Carolina 4 deaths and Alabama and Ohio each with 3 deaths.
Jurisdictions in two states each incurred 2 dog bite fatalities in 2014 -- Bell County, Texas and Montgomery County, Ohio. Both attacks in Montgomery County occurred in the City of Dayton. No felony charges resulted from these 4 deadly attacks.
See: Full news release
Discussion Notes
Each year, certain aspects of annual dog bite fatality statistics stand out in comparison to adjacent or recent years, but do not necessarily indicate a new trend. The two striking aspects of 2014 is the total number of fatalities -- 42 is the highest on record since we began collecting data -- along with the surge of off-property attacks. In 2014, 40% (17) of all fatal dog attacks where inflicted by loose dogs off their owner's property. This is also the highest on record since we began tracking.
DogsBite.org underscored the accelerated rate of dog bite fatalities in 2014 in an
April report
and again in an
August report
. On average last year, a fatal dog attack occurred in the U.S. every 8.7 days. The majority of these deaths, 60%, occurred in the
Southern United States
, primarily Texas, Florida, North Carolina and several other Gulf Coast states. Texas and Florida dominated with 7 and 5 deaths respectively. National, regional and local media were mainly absent on this issue.
The overwhelming
majority of breed-types that killed in 2014
are longtime killing culprits. Pit bulls, rottweilers and mastiff-type guard dogs and war dogs comprised 83% (35) of all deaths. Removing these breeds from the equation leaves 7 dog bite fatalities in 2014, an
annual death rate similar to the mid-1970s
before these breed-types gained in popularity. Of the 7 deaths, 5 were off-property attacks involving multiple dogs in semi-rural areas and 2 were family dog attacks.
Rise In Off-Property Attacks
In 2014, an alarming 40% (17) of all fatal attacks were inflicted by loose dogs off their owner's property. This is a sharp rise; the 10-year rate (2005 to 2014) of fatal off-property attacks is 24%.
4
In 2014, 88% (15) of these attacks involved dog owners that were direct or close neighbors to the victim or nearby property owners unfamiliar to the victim. Of this subset, 6 occurred in large and midsized cities including,
Houston
,
San Antonio
,
Modesto
,
Dayton
,
Paterson
and
Killeen
.
Of the total number of off-property attacks, at least 35% (6) occurred in semi-rural jurisdictions with minimal animal control resources or no leash laws and struggling Indian reservations, which in addition to these two shortfalls also have longstanding roaming dog problems. These areas include:
Tallapoosa County
(AL),
Riverside
(AL),
Benton County
(MS),
Grant Parish
(LA),
Pine Ridge Reservation
, Shannon County (SD) and
Wind River Reservation
, Fremont County (WY).
Rise In "Unknown" Breeds
2014 also marked a rise in "unknown" breeds involved in fatal dog attacks. In the 10-year period of 2005 to 2014,
there were 326 total recorded dog bite fatalities
. Only 2.5% (8) of these deaths involved unknown breeds, 3 of which occurred in 2014, 1 in 2012, 1 in 2010 and 3 in 2009. Attacks by unknown breeds on or near Indian reservations account for 50% (4) of all occurrences. In 2014, there were 2 fatal dog attacks on Indian reservations involving multiple unknown dog breeds.
The other fatal attack in 2014 involving unknown dog breeds occurred in Grant Parish, Louisiana and involved up to 15 dogs, 14 of which belonged to the same owner, the victim's next-door neighbor. The dogs were quickly seized, DNA samples taken and an out-of-state lab performed an analysis. The lab results came back in early January and all 15 dogs were euthanized. The Grant Parish Sheriff's Office
refused to release any specific dog breed information
to the local media.
High Profile Criminal Trials
Though 2014 seemed dominated by fatal dog mauling trials, only 21% of the 42 fatal attacks resulted in criminal charges -- 21.5% is the 10-year national average. What did occur in 2014 were two high-profile second-degree murder cases against dog owners. The conviction of a California man, Alex Jackson,
whose loose pit bulls brutally killed a woman in 2013
and the preliminary examination of a Michigan married couple
whose cane corsos fatally attacked a jogger in July
.
Progress on a national average level may be stalled, but not in certain states. 2014 marked the first time that Michigan prosecutors brought second-degree murder charges in a fatal dog mauling case. In Texas, 2014 marked the first year, to our knowledge, that two of its largest counties --
Harris County
(Houston) and
Bexar County
(San Antonio) -- filed charges under the state felony dog attack law after a fatal mauling. The state law carries a
penalty of up to 20-years in prison
.
"We had evidence the dog had killed another dog and had been involved in two other attacks against people. Frankly, we're going to make an example of these two owners."

- Harris County District Attorney Devon Anderson
Trends that Must Be Stopped
In 2014, after police
gunned down an attacking 130-pound family pit bull
that brutally killed a little girl in Louisiana, readers were introduced to the "designer" XL and XXL pit bull breeding trend. Within a few hours of the attack being reported, DogsBite.org was able to locate the dog owner's extensive Instagram page and
document these disturbing images for readers
. This appalling designer trend of breeding quite literally monster-sized dangerous pit bulls must be stopped.
We also shined a light on a
growing industry of "family" protection dogs with a "switch"
after a
protection trained rottweiler named Ozzy
killed a boy at his home. The boy's stepfather operated a business at the home, "Platinum K9 Protection - Social Protection Dogs with a Switch" and had formerly worked for Vohne Liche Kennels. The alleged "switch" failed and the boy lost his life. We hope to see this trend dry up fast; attack bred and trained dogs do not make reliable family pets.
Finally, another trend revealed in 2014 that must be stopped is fearful media. News groups too afraid to "name the breed" after a fatal pit bull mauling due to backlash from pit bull owners who often flood their inboxes with nasty messages and cause a scene on their corporate Facebook page. Also, news groups that are fearful
and
incompetent emerged in 2014 when KIII-TV failed to name
pit bulls as the attacking breed
and instead hedged it under
the "large breed" scenario
.
Photographs of the 19 children and one young teenager fatally attacked by dogs in 2014.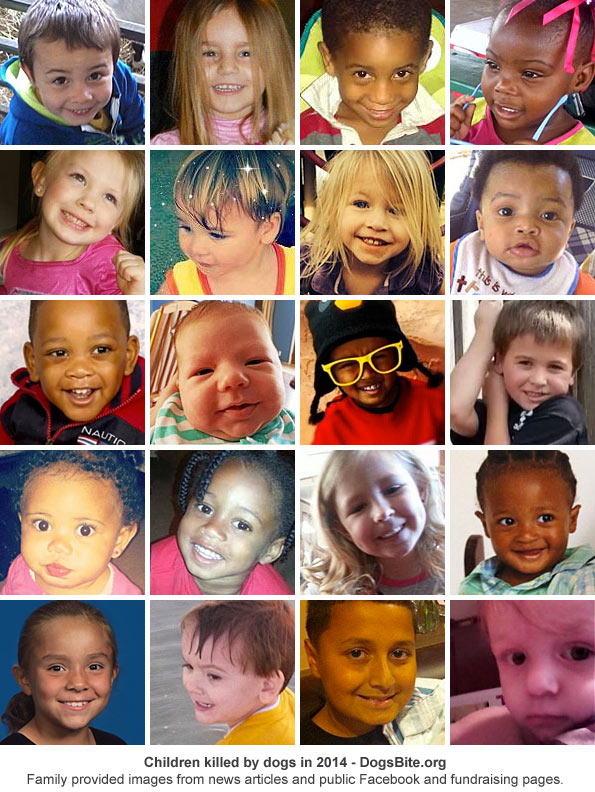 Related articles:
01/07/15:
2014 Fatal Dog Attack Breed Identification Photographs
08/22/14:
U.S. Fatal Dog Attacks Continue to Rise from Previous Years...August 13, 2014
07/24/14:
Nonprofits Urge CDC to Resume Tracking Richer Data Set for Children and Adults...
04/21/14:
U.S. Fatal Dog Attacks Accelerate During First Part of Year...April 11, 2014
Labels: 2014 Dog Bite Fatality, Animals 24-7, Dog Bite Fatality Statistics, Fatal Pack Attack, Fatal Pit Bull Attack, Fatal Rottweiler Attack
Previous Bite, Mother of Litter
UPDATE 01/30/14:
On Tuesday, the
Omaha World-Herald
published new information about this fatal dog mauling. A 10-year old boy living at the home of Jeremiah Hicks had been bitten by at least one of the four dogs at the home on September 12. Four months later, two young dogs in Hicks' home will fatally attack 7-year old Malaki Mildward. There were three children living at his College Springs home each with different mothers; two shared the same biological father, Hicks.
For clarification, these children were Malaki, 7-years old whose mother is
Amber Braymen
and biological father is
Xavier Mildward
. Braymen is Hicks' current relationship and brought the male pit bull, Shipper, into Hicks' home. The
mother of a teenager
living at the home left a female pit bull, Road, at Hicks' home last February. Road is
the mother of the litter
that produced two fatally attacking dogs. The third child is the 10-year old boy that was bitten by Road in mid September.
The 10-year old boy's mother, Talana Auten, told the
World-Herald
that her son had bite marks and bruises on his left leg on his knee and thigh areas. Auten's husband reported the bites to Afton Police Chief John Coulter. The chief then referred the couple to the Iowa Department of Human Services (DHS). Auten said she then filed a report with DHS and took photos of her son's injuries. Unfortunately, these cell phone images were lost when her phone stopped working.
Auten said that a Page County DHS representative subsequently told her that the bite report had been classified as unfounded. Thus, there was no follow through by any government agency afterward. On Monday, Sheriff Lyle Palmer told the
World-Herald
he was still conducting interviews about Malaki's mauling death and was previously unaware of the September biting incident. The investigation into the biting incident is still ongoing and there could be future developments.
Auten said her son was one of several family members that discovered Malaki in the yard after the deadly attack. Others close to the case added more details. The boy and several family members had been returning from the library when they saw Malaki's body lying in the yard. The two pit bull-mixes had destroyed the boy and stripped away nearly all of his clothes in the attack. Auten told the
World-Herald
that her son has been extremely traumatized by what he witnessed.
"At this point in time, he doesn't want to close his eyes. He doesn't want to think," she said. "To hear him talk about what had happened in great detail, just made me physically sick to my stomach."

- Talana Auten
The Household Dogs
At the time of the biting incident and deadly attack four months later, there were four dogs in the Hicks household, two adult pit bulls, Shipper and Road, a male and female respectively, and two younger dogs, Two Face and Satan. Both younger dogs were 8 or 9 month old pit bull-mixes from
Braymen's August puppy post
. People close to the case say that Road and her two fatally attacking offspring were put down after Malaki's death.
Shipper still remains in Hicks' home
.
The Hicks household had inherited the two adult pit bulls through different maternal relationships. As noted earlier, Shipper came with Hicks'
current relationship with Braymen
. Road was inherited through the teenager's mother,
Jo Anna Wentworth Parrott
. The dog was named Road because it was found on the side of the road and taken in by Parrott. Last February, Parrott left Road and a python snake at the Hicks home with a note, apparently unable to care for them any longer.
So what happened to the alleged "
Pitbull English bulldog pups
" that Braymen advertised for sale in August that produced at least eight puppies, two of which killed Malaki? It turns out that Parrott had two dogs,
Road and a male English bulldog
. Road may have been pregnant when it was left at Hicks' home in February, or there was a planned breeding between the two or there was never an English bulldog involved in the mating. The mating was simply between Shipper and Road.
Finally, Auten and her son had nothing to do with the four pit bulls in Hicks' home. Hicks also has custody of the boy. It was Auten and her husband that alerted authorities to the September biting incident. For reasons that are still unclear, the bite report was classified as unfounded and no follow up proceeded. Now, after being bitten by Road and witnessing the traumatizing sight of Malaki dead in Hicks' yard, Auten's son must return to this same home where Shipper remains.
1
01/24/15: Relationships Begin to Clarify
Despite a dizzying array of family relationships -- some of which have now been clarified by the
Omaha World-Herald
and help from the British media (
kudos to the Daily Mail!
) -- we have learned much more information about the most recent U.S. fatal dog attack. On Thursday, 7-year old Malaki Mildward was viciously attacked and killed by two young family dogs at his home in College Springs, Iowa. The types of dogs involved should no longer be in dispute after this update.
The first place we looked after this fatal dog mauling was
Page County property records
to uncover the owner of the home where the attack occurred at 709 Glen Avenue. The owner is Jeremiah J. Hicks. Next the array of different relationships emerged on Facebook that had many of us scratching our heads. The
World-Herald
clarified that, "Malaki lived with his older sister, his mother, Amber Braymen, Jeremiah Hicks and Hicks' son at Hicks' home in College Springs."
The mother's name had been the missing link, without it, she could not be located on Facebook. Once learned, the
Daily Mail
scoured her page and found an
August 5, 2014 post announcing that she had, "Pitbull English bulldog pups" for sale
. Within the comments of this post, Braymen also posted a
photograph of the dogs
. "Wanna buy one?" Braymen asked. The age of the two attacking dogs, allegedly 6-months old, are more likely 8 or 9 months old and came from this very litter.
There is no indication on Braymen's Facebook page that English bulldogs were roaming around the Glen Avenue home or an indication of this on the father's page, Xavier Mildward. Both pages, however, did have photos of Malaki with a pit bull named Shipper posted in 2012 (See
Braymen's
and
Mildward's
separate photographs).
2
Notably,
Xavier was also selling pit bulls in 2011
. His "starting" price was $400, according to his Facebook post. They were a pit bull oriented family.
In 2014, at least the mother had a breeding as well. That litter of at least eight puppies was born in late May or early June. Braymen's August 5 post shows the puppies at about 8 to 10 weeks old and ready to sell. It is a
grave distortion that this litter of dogs are not pit bull-mixes
. Not even Braymen lies about it: "
Have Pitbull English bulldog pups
got shots and ready to go message me for details and pics," Braymen states. The lies about the breed of dog start
after the boy's death
.
Who propagated the lies to Page County Sheriff Lyle Palmer that the dogs were not pit bulls or even pit bull-mixes? That is open to speculation, but we could not ignore one Sue Hicks Mullins either (unknown if she is related to Jeremiah Hicks). A female friend tagged Mullins on the August puppy post Saturday, asking, "Sandy Hicks Mullins here is an ad for the puppies that the mother of the boy who passed away from the pups advertised. Even says they are pit bull mix pups?"
Then we had to view Mullins' page, where things take a nose dive.
On Saturday Mullins posted to her Facebook page
, "Prayers to the family of Malaki Mildward my grandson was a friend of his in preschool, He died yesterday after being attacked by two family owned 6 month old NON pit bull pups. EVERYBODY, PLEASE give the family time to grieve and remember it doesn't matter the breed or the animal, ANYTHING with teeth can bite." (Kudos to the friend that called her out!)
Mullins was not finished, however, and
next posted an even more disturbing post
. "This is bitter sweet in Iowa right now but true, just remember as I used to say when asked at the zoo does it bite? Anything with a mouth can bite, be careful especially around strange animals, even the family pet can have a bad day. Thinking about you "M," she writes. Mullins also links to a video about why "dogs make the perfect babysitters," in the post. We will not link to this unsafe video.
In Summary
The evidence is convincing that Malaki was killed by two dogs from the August puppy post. It was a
pit bull, English bulldog pairing
by the mother's own words and sales routine. The caveat is that both DogsBite.org and Animals 24-7 have few cases on record of 6-month old dogs, pit bulls or otherwise, maiming or killing unless acting as accomplices in a pack of attacking adults.
3
9-months old is more believable, but is still unusual. Malaki was also 7-years old, not an infant or a toddler.
01/22/15: Family Dogs Kill Boy
College Springs, IA - The Page County Sheriff Office's reports that a 7-year old boy was killed by his two family dogs. Deputies were called out to 709 Glen Avenue in College Springs at 4:53 pm. On arrival,
deputies found Malaki Mildward unresponsive
and EMS from Clarinda and College Springs were administering CPR. The boy had been mauled by his family's two 6-month old dogs. He was transported to Clarinda Regional Health Center where he was pronounced dead.
In the last 10-years, January 1, 2005 to December 31, 2014, three fatal dog attacks have occurred in the state of Iowa. In 2013,
Jordyn Arndt
, 4-years old of Prairie City (Jasper County) was viciously attacked by her babysitter's pit bull. In 2011,
Vanessa Husmann
, 3-years old of Hopkinton (Delaware County) was savagely killed by her grandfather's two champion rottweilers. In 2010,
Shirley Lou Bird
, 79-years old of Ida Grove (Ida County) was killed by her pet German shepherd.
Related articles:
09/14/14:
Criminal Trial: Arkansas Mother and Daughter on Trial for Fatal Dog Mauling...
08/26/14:
2013 Dog Bite Fatality: 4-Year Old Mauled by Pit Bull Dies; Babysitter Arrested
03/07/11:
2011 Dog Bite Fatality: Rottweilers Kill 3-Year Old Girl in Delaware County, Iowa
11/18/10:
2010 Dog Bite Fatality: Western Iowa Woman's Death Attributed to Dog Bite
Labels: 2015 Dog Bite Fatality, Breed Misidentification, Fatal Pit Bull Attack, Iowa, Mixed-Breed
Heroic neighbor stopped the attack by stabbing the pit bull with a steak knife.
The Indictment
UPDATE 01/29/15:
We received a copy of the indictment against Derek Solem. As we had hoped, it included more information. The dog was not listed as a Staffordshire terrier or pit bull-mix as several news groups stated in their coverage. The fatally attacking dog, named Martel, was a "pit bull terrier." In addition to Martel previously biting another child in the home and the clear (and disturbing) signs the animal posed a serious threat to Deriah, Martel was also dog aggressive.
On or about August 7, 2014 in the County of St. Charles, State of Missouri, the defendant knowingly acted in a manner that created a substantial risk to the life of D.S., a child less than seventeen years old, by keeping Martel, a pit bull, in the house, uncaged so that Martel had access to D.S., Martel had previously bitten [another child's] ear, that Martel didn't like babies, that Martel was aggressive with other dogs, that Martel constantly whined when the defendant would play with D.S., that Martel would urinate on only D.S.'s laundry, that Martel would tear up only D.S.'s things, that Martel would be kept in the defendant's bedroom at night with the door closed so Martel would not have access to D.S.'s room.

- Indictment, Derek Solem, January 9, 2015, Eleventh Judicial Circuit Court, State of Missouri
01/28/15: Parents Charged in Death
In mid January, St. Charles County authorities arrested and charged the parents of a 22-month old child that was brutally killed by their family pit bull last August. Derek Martin Solem, 32, and Sharon D. Williams, 29, were charged with two felonies each, endangering the welfare of a child and owning a dog that bites a person resulting in death. A court date is set for February 23. No charges were initially expected by police, who called the child's mauling death a "tragic accident."
On August 7, Deriah Solem was under the care of her grandmother when the family's 10-year old pit bull -- usually kept locked in a back bedroom -- somehow managed to get out. The animal immediately attacked the toddler. The grandmother intervened and lost four fingertips trying to pry open the dog's jaws. Deriah Solem was transported to St. Joseph Health Center in St. Charles and later transferred to Cardinal Glennon, where she died of her severe injuries on August 9.
There were no news reports after August 11. If readers recall, on August 9, in the neighboring jurisdiction of St. Louis County, a young man was
shot and killed by a police officer
that unleashed extended shock waves across the country and dominated local, state and national media. We believed at that time no additional information would ever be learned about this child's death. Unbeknownst to us, the
St. Charles County Prosecutor's Office
had been looking into the case.
"This was not simply a tragic accident; it was poor decision making by parents that led to the tragic death of a baby."

- St. Charles Co. Prosecutor Tim Lohmar
The parents were released from jail after posting $25,000 bail. Both profess their innocence of the charges. An online fund was set up to help raise money for their defense costs. Derek Solem was no stranger to pit bulls.
He formerly ran a pit bull kennel operation
called Flaming Hot Kennel (2007). Remnants of a
MySpace page
are still online. At the time of the attack, the grandmother's Facebook profile image was a large white pit bull. It is unknown if that pit bull was the attacker.
According to the indictment, the pit bull that killed Deriah had previously bitten one of their other children in the ear. DogsBite.org has not seen the indictment, but the St. Louis Post-Dispatch describes more of its contents, "The dog regularly destroyed Deriah's belongings and was kept in a room at night so it couldn't have access to her room, according to court documents. It also constantly whined when Solem played with the baby, and urinated on the baby's laundry."
Lastly, we call attention to the
language of the online fund created by Williams
, the child's mother. She writes, "The dog had been part of the Solem family since 2004 and no one knows why he
decided to snap
that day." One, St. Charles County prosecutors will try to prove the parents did have knowledge of the dog's previous aggression. Two, we wish they did not have to since there are already
decades of documented evidence
about the dangerous
unpredictability
of pit bulls.
08/11/14: Family Pit Bull Kills Child
St. Charles County, MO - Officials confirmed on Monday that a 22-month old girl savagely attacked by her family pit bull-mix last Thursday while under the care of her grandmother has died. Deriah Solem was pronounced dead at Cardinal Glennon Children's Medical Center on Saturday, according to the medical examiner's office. The cause of death was listed as injuries to her head and neck. At the time of the attack, her grandmother was babysitting Deriah and her two siblings.
The attack occurred at the family's home in the St. Charles Hills subdivision; the grandmother also lives at the home. According to police, the grandmother had just finished feeding the little girl and placed her onto the floor. When the family's 80-pound pit bull -- usually kept locked in a back bedroom -- somehow was able to get out. The dog immediatly attacked the toddler. The grandmother intervened and suffered the loss of four fingertips trying to pry open the dog's jaws.
As the attack continued, the grandmother shouted at her two brothers, ages 5 and 8 to flee the house.
They ran next door to Jonathan Banta's home
. Banta grabbed a steak knife and rushed over. He repeatedly stabbed the dog as it continued to attack Deriah. "I grabbed a steak knife -- that's all I could find at the time -- went back over there, and the dog still wouldn't get off, so I stabbed it multiple times," Banta said. Eventually, the dog let go and collapsed behind a TV.
"I'm still kind of shook up," he said. "There was a lot of blood, and stabbing a dog is not fun."

- Jonathan Banta
The girl was transported to St. Joseph Health Center in St. Charles and later transferred to Cardinal Glennon.
The initial Fox news coverage captures the horror of the attack
.
1
"She had multiple bites covering her whole body, but the most extensive ones were to the neck, stomach and head area … it was extremely urgent .. the blood loss on the child was extensive," Lt. Dave Tiefenbrunn said. The situation was so critical that
there was a surgeon in the ambulance
.
The family pit bull-mix had no reported history of attacks or biting, according to police, but family members told police the dog had shown aggressive behavior in the past. This may be why the dog was
usually kept locked in a back bedroom?
Despite this knowledge, as early as Friday, police said that no charges are expected to be filed in the case. Authorities are calling yet another child's horrific death by a family pit bull a "tragic accident." The 10-year old pit bull was euthanized.
Related articles:
08/08/14:
2014 Dog Bite Fatality: Visiting Child Killed by Aunt's Pit Bulls in Fanning Springs...
07/29/14:
2014 Dog Bite Fatality: Visiting Child Killed by His Uncle's Two Pit Bulls in...
07/22/14:
2014 Dog Bite Fatality: Visiting Child Under Babysitter's Care Killed by Family Pit Bull...
04/10/14:
2014 Dog Bite Fatality: Pit Bulls Owned by Family Members Kill 3-Year Old Mississippi...
02/28/14:
2014 Dog Bite Fatality: 3-Year Old Girl Killed by Family Pit Bull in North Carolina
01/30/14:
2014 Dog Bite Fatality: 4-Year Old Girl Killed by Family Pit Bulls in Bloomington
Photos:
St. Louis Post-Dispatch
,
Fox 2 Now
and
Facebook.com
Labels: 2014 Dog Bite Fatality, Babysitting, Criminal Charges, Fatal Pit Bull Attack, Missouri, Pit Bull Kills Family Member
Declan Moss, 18-months old, and his grandfather's two fatally attacking pit bull-mixes.
Images Released
UPDATE 01/23/15:
The Hernando County Sheriff's Office released still images of both fatally attacking dogs to their Facebook page yesterday along with a message to so-called "animal lovers" who are upset that the sheriff's office also allowed the media to capture video footage of the dogs. Max and Thumper, both male pit bull-mixes, attacked and killed 18-month old Declan Moss on Monday. Quickly afterward, his mother Sheila Moss defended the breed of the dog.
We greatly thank the sheriff's office for releasing the images. Doing so provides an excellent public service. Also, to clarify the "animal lover" language, the vast majority of Facebook users complaining to the sheriff's office were pit bull advocates, upset that images identifying the breed of dog were released to the public at all. They do not want another damning fatal attack stacked onto the breed's horrific track record,
which kills more people than all dog breeds combined
.
There has been a lot of discussion about our recent Facebook posting that included the video of the dog(s) involved in the fatal attack on Declan Moss. The posting came after several members of the media requested to obtain still and video images of the dogs for their continuing coverage of this terribly tragic event. Our intent was not to offend animal lovers. We, on the contrary, have a long history of supporting the appropriate adoption and treatment of domestic animals. We did feel, however, that including the video on our Facebook page would be an opportunity to provide a public service. We all like to think that something like this could never happen in our home. We believe that we can pick out a vicious dog when we see one. Unfortunately, as you can see from the videos, it would be impossible to predict a tragic attack like this based solely on the temperament or demeanor of the dog, especially when interacting with adults under normal circumstances. It is for this reason that we want every parent and guardian to be aware that medium and large size dogs can be unpredictable around young children and can inflict considerable damage in a short period of time. Whether a dog attack is motivated by jealousy, frustration, a pack mentality or a "killer instinct," doesn't matter after an event like this. The only option is for parents and guardians to be hypervigilant in keeping small children out of harms way.

- Hernando County Sheriff's Office
01/19/15: Pit Bulls; Mother Defends Breed
A hot tipper just sent in a YouTube video link that captures Hernando County Sheriff Al Nienhuis speaking with Fox 13. We believe this clarifies the breed of the attacking dogs, as well as the mother of the dead child's position on this matter. Nienhuis said, "I did unfortunately get to talk with the mother earlier and she was obviously devastated -- she was not here when it occurred. But she was even talking about '
defending the dogs
' and '
it's not necessarily the breed of the dog
.'
Watch Nienhuis closely. He appears to be "struggling" as he speaks those underlined statements. Why is that? Because it is outrageous that a devastated young mother would ever say these things -- rushing to defend the breed of dog and piling on pro-pit bull propaganda -- in the immediate wake of her own child's vicious dog mauling death. How will the veterinarian rule on the breed of the dogs? Perhaps an Alapaha Blue-Blood Bulldog or other
known pit bull mislabel
?
In a separate video, neighbor
Charles Shorey breaks down on camera
. "He was a beautiful kid. I feel sorry for the mother. She's single. She's fighting and struggling," Shorey said. It is unclear if it was Shorey or another neighbor who told News Channel 8 the dogs were pit bulls and had killed smaller dogs in the past. The grandfather was babysitting when he saw his grandson was in trouble, the segment states, "but he
couldn't get the dogs off the baby and off of each other
."
01/19/15: Family Dogs Kill Toddler
Brooksville, FL - Two family dogs attacked and killed an 18-month old boy on Monday. When authorities arrived at the home at 16251 Cherokee Road, they found Declan Moss
1
deceased from injuries inflicted by the dogs. Michael Terry, spokesman for the Hernando County Sheriff's Office, said that Declan had been playing on the home's porch while his grandfather, Gregory Moss, 51, watched him. The grandfather was home alone with the child and witnessed the attack, Terry said.
"Our technicians are out here interviewing the grandfather and trying to get the details from him, but he's obviously pretty shaken up." - Michael Terry
The Sheriff's Office is unsure of the breeds of the two attacking dogs, calling the animals "mix-breeds" temporarily as they await additional information from a veterinarian (The
Daily Mail
reports that neighbors
described the two dogs as pit bulls
.). The attacking dogs, ages 2 and 6,
were seized and removed from the home
. Two other dogs owned by the family were not involved in the attack and were left at the family's home. Detectives are still on scene investigating.
Last year, Florida had five fatal dog attacks. The only state to outnumber it was
Texas with seven
.
Related articles:
01/07/15:
2014 Fatal Dog Attack Breed Identification Photographs - DogsBite.org
12/22/14:
2014 Dog Bite Fatality: Toddler Killed by Family Rottweilers in Citrus County, Florida
10/02/14:
2014 Dog Bite Fatality: Dog Bite Injuries Contribute to Florida Woman's Death
09/11/14:
2014 Dog Bite Fatality: Visiting Child Killed by Family Pit Bulls in Miami-Dade County
08/08/14:
2014 Dog Bite Fatality: Visiting Child Killed by Aunt's Pit Bulls in Fanning Springs...
07/29/14:
2014 Dog Bite Fatality: Visiting Child Killed by His Uncle's Two Pit Bulls in...
Photos:
Facebook.com
, Hernando County Sheriff's Office and
WTSP.com
Labels: 2015 Dog Bite Fatality, Breed Misidentification, Fatal Pit Bull Attack, Florida, Mixed-Breed, Pit Bull Kills Family Member