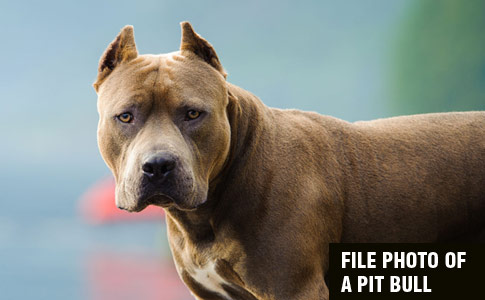 A 34-year man was killed by pit bulls on the Far South Side of Chicago before the New Year.
Pit Bulls Kill Man
Chicago, IL - A 34-year old man was discovered dead with dog bites in a home in the 300 block of West 108th Place in the Roseland neighborhood around 11:30 pm Thursday. The man, who remains unidentified, was found in a living room with "visible dog bites" on his body, according to police. An autopsy Saturday determined the man died of multiple injuries from a dog mauling, according to the Cook County medical examiner's office. His death was ruled an accident.
Three pit bulls -- two pit bulls and one American Bully, which is an extension of the American pit bull terrier -- were found inside the home.
Between 2010 and December 30, 2021, seven people have been killed by pit bulls in an 8.3 mile radius of the 300 block of West 108th Place on Chicago's Far South Side, including 56-year old Johnny Wilson (2010), 44-year old Charles Hagerman (2012), 2-year old Jah'Niyah White (2013), 5-year old James Nevils III (2015), 77-year old Dorothy Ford (2017) and 57-year old Karen Brown (2018). In 2020, Katie Amos, 70, was killed by pit bull-cane corso mixes only 11.5 miles away.
Deaths by American Bullies
Because "American bullies," which is a pit bull designer breed, are often pit bull-bull breed-mastiff mixes (extra-large pit bulls), police often classify them as pit bull-mixes. That is the correct classification and also how DogsBite classifies them. Due to this, however, tracking occurrences of "American bully" mentions in media reports is difficult. We just know that deaths inflicted by these extra-large pit bulls have sky rocketed in the US and the UK over the past 6 or so years.
Consider that the only thing that "bully" means in the creation of the four American bully classes is a "thicker" pit bull, where heights vary from pocket size to XL and XXL sizes. Yet, bully breeders are all over the map too, including the hulking pit bull/bully that killed Amber LaBelle in front of her two daughters in September, the "champaign" pit bull designer breed that killed Morgan Crayton in 2019 and the XL pit bull/bully from ManMade Kennels that devastated a child's face in 2018.
View the DogsBite.org Google Map:
Illinois Fatal Pit Bull Maulings
.
Related articles:
09/27/21: 2021 Dog Bite Fatality: Woman Killed by Pit Bull She was Dog Sitting in Oregon...
07/22/21: 2021 Dog Bite Fatality: 31-Year Old Woman Fatally Bitten in the Neck by Pet Pit Bull...
03/19/21: 2021 Dog Bite Fatality: Pocket Bully Inflicts Bite to Head, Killing Baby Girl in Illinois
06/30/20: Pit Bull Described as 'Mild-Mannered' Kills Female Owner in Province of Nova Scotia
---
Baseline reporting requirements:
Law enforcement departments across the United States should release consistent "baseline" information to the media and the public after each fatal dog mauling,
including these items
.