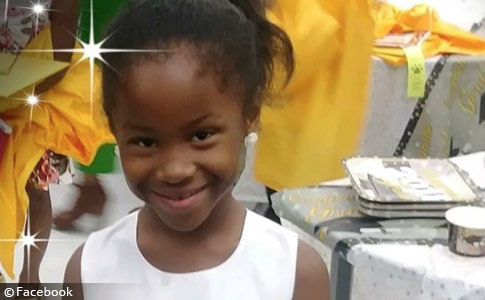 Jaelah Smith, 6, died after suffering life-threatening injuries from a dog attack.
Child Did Not Survive
UPDATE: 07/18/18: Family members confirmed late Tuesday that 6-year old Jaelah Smith died after suffering life-threatening injuries from a dog attack Sunday morning. She was attacked in the neck by a pit bull-mix her family had been dog sitting while its owner was away on vacation. The dog did not belong to her family. Jaelah had been on life support systems since the attack at Wolfson Children's Hospital. She is survived by her two siblings, ages 7 and 9-years old.
"Unfortunately my princess is no longer with us. I would like for you guys to keep my family in your prayers." - Devin Holcomb, the child's father
More than one dog was in the home at the time of the attack. Authorities removed a second dog, a young rottweiler, from the home Sunday as well. The Florida Department of Children and Families is also investigating the attack, reports News4Jax. The owner of the pit bull-mix has not been identified. It is also unknown how long the little girl's family had been pet sitting the dog. Jaelah Smith is the 220th child killed by a pit bull since 1980, when the pit bull problem began to emerge.
Associate Medical Examiner Peter Gillespie said the child died from lack of oxygen and blood to her brain, as well as sharp force injuries to a major vein and artery on her neck, reports The Florida Times-Union. "She suffered irreversible brain injury," Gillespie said. He also said he was unsure how many times she was bitten. (That statement typically indicates multiple, overlapping bites after a repeated attack.) She was pronounced brain dead shortly before 7 pm Tuesday.
---
07/17/18: Child Remains on Life Support
Today a child nearly killed by a dog Sunday was identified as 6-year old Jaelah Smith. A pit bull-mix her family was watching for friends attacked her in the neck. She was unresponsive when Fire-Rescue arrived. Jaelah was transported to Memorial Hospital in a "severe life-threatening" condition, according to the Jacksonville Sheriff's Office. She was later transferred to Wolfson Children's Hospital. Jaelah's 7 and 9-year old siblings were not harmed in the attack.
The Florida Times-Union helped explain (potentially) news footage taken Sunday that shows a young rottweiler dog being seized by authorities. Times-Union spoke to neighbor Mattie Hightower, who said her granddaughter called 911 after the attack and "helped scrub blood" off the driveway after emergency personnel rushed Jaelah away. Hightower also said the child's mother, Sheree Smith, is a good mother and "keeps her own dog, a rottweiler, in a cage when necessary."
It is fairly routine for authorities to seize all dogs in a home after an extreme attack. Times-Union also spoke to Emily Patterson-Kane, an American Veterinary Medical Association animal welfare scientist. She described a classic pit bull attack, "amplify rapidly and cannot be easily de-escalated" and "it doesn't take much for things to go wrong," but refused to attribute these breed-specific attack characteristics to them. It is a distortion that all breeds attack in this manner.
07/16/18: Child Suffers Critical Injuries
Jacksonville, FL - Police confirm that a 6-year old girl suffered life-threatening injuries after being attacked in the neck by a pit bull-mix. On Sunday at 10:17 am, police responded to the 2700 block of Herrick Drive. The child was unresponsive at the scene. Jacksonville Fire-Rescue immediately transported the child to a local hospital. The Jacksonville Sheriff's Office issued a statement Sunday stating that the Jacksonville Sheriff's Office Homicide Unit is handling the investigation.
"Possible trauma red. Patient is not breathing. Patient attacked on the neck from dog." - Webcastify. Jacksonville Fire Audio Archives, July 15, 2018
Multiple dogs were in the home at the time. The attacking dog was not a family pet, states the release. The child's family had been dog sitting the pit bull-mix for someone who was away on vacation. There were other children and a parent in the home at the time of the attack. No information was provided Sunday about how many other dogs were in the home. Jacksonville Animal Services confiscated at least one dog from the home and placed it into quarantine.
This attack follows a deadly dog mauling in south Florida back in May. Liana Valino, 9-months old, was attacked and killed by a family pit bull while under the care of her paternal grandmother at her father's home. The grandmother told a Spanish-speaking 911 translator, "My son's dog killed the 9-month-old girl. I locked the dog in the bathroom and the baby is dead in the living room." The father owned three pit bulls, all related. The culprit was the male offspring, about 3 or 4 years old.
Both attacks involve multi-dog households, a person "watching" the attacking dog other than its owner and a devastating attack on a child. In the Jacksonville case, it is unknown if the child had previous experience with the dog. It is also unknown how long the family had been dog sitting. In cases of fatal dog maulings, all of these factors heighten the risk of an attack and children are the primary victims. As of Monday early afternoon, the condition of the Jacksonville child is unknown.
---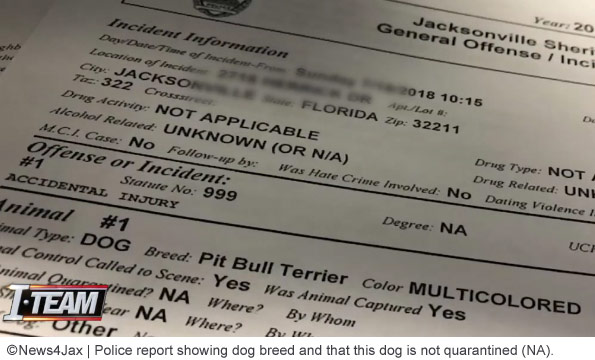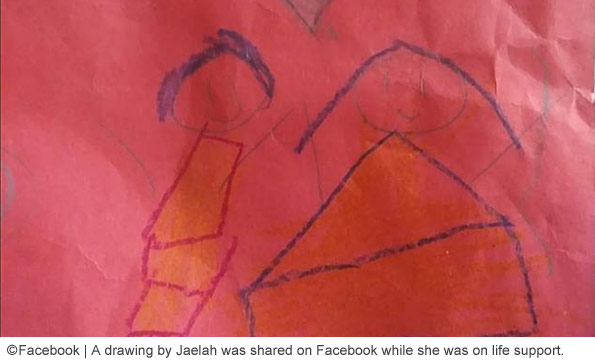 View the DogsBite.org Google Map:
Florida Fatal Pit Bull Maulings
.
Related articles:
06/07/18: 2018 Dog Bite Fatality: Infant Killed by Pit Bull While Under Care of Grandmother
08/23/16: 2016 Dog Bite Fatality: Elderly Man Killed by Dogs in Jacksonville, Florida
---
Baseline reporting requirements:
Law enforcement departments across the United States should release consistent "baseline" information to the media and the public after each fatal dog mauling,
including these items
.