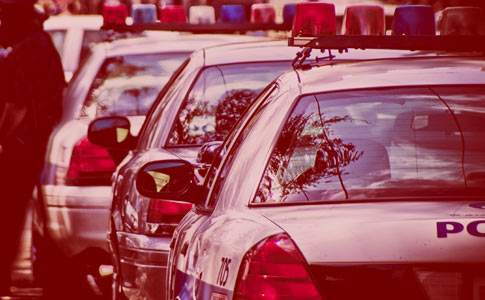 A woman visiting from Alaska was killed by a dog pack inside a South Carolina Home.
Woman Killed by Dog Pack
Sumter County, SC - A woman was discovered dead Thursday inside a home on South Lake Cherryvale Drive. The Sumter County Sheriff's Office believes she died of a dog attack. Lori Martin, 60, was visiting from Alaska when a family member found her dead just before noon. While Martin was in the home, a family dog pack -- including three boxers and one pit bull -- began fighting. Martin and the dogs all had lacerations consistent with dog bites and claw scratches.
All four dogs were seized and quarantined by the sheriff's office. Two other dogs were also in the household, but apparently, were not involved in the dog pack/dog aggression fighting event that resulted in Martin's death. Deputies said the dogs will be examined, along with their temperament, to determine if they should be declared dangerous. An autopsy is scheduled for Wednesday at the Medical University of South Carolina in Charleston, Sumter County Coroner Robbie Baker said.
"This incident is still under investigation and we're looking into every angle to determine the factors of this case, so far, we have determined that the dogs' owner does not have a criminal record and there are no prior calls for service to that residence," Sheriff Anthony Dennis said. "We also do not have record of dogfighting in that immediate area. We have not seen anything of this nature in a very long time and this is such a tragic thing to take place just before the holidays," Dennis said.
No Fatalities on Record
From January 1, 2005 to present day, Martin's death is the only dog bite fatality our nonprofit has recorded in Sumter County, South Carolina. Furthermore, our Fatal Pit Bull Attack Archives, which date back to 1833, have no recorded fatal pit bull maulings in this county either, nor do our Fatal Rottweiler Attack Archives, which date back to 1978. When Sheriff Anthony Dennis stated earlier today, "We have not seen anything of this nature in a very long time," he certainly was correct.
"Determining the Factors"
Sheriff Dennis also stated, "we're looking into every angle to determine the factors of this case." These factors may or may not include a dog pack of medium to large-sized "rescued" dogs, which demanded a "crate-and-rotate" routine, due to one or more of these dogs having severe dog aggression, that perhaps Martin was unfamiliar with. Recent cases involving a similar scenario includes the deaths of Tanner Kinnamon, 2, in Florida and Mitchelle Segerdahl, 53, in Oregon.
---
The Four Dogs Involved
Over the weekend, we located three of the dogs involved in Martin's death on family members' Facebook pages. The victim's maiden name is Borem. Her son lives in the 4100 block of South Lake Cherryvale Drive, where the attack occurred. The pit bull was adopted from Abandoned Love Animal Rescue in January 2019. It is unknown if the three boxers are rescues as well. The son's wife works for Johnston County EMS in North Carolina, according to her Facebook page.
Back in May, 10-month old Malia Winberry was killed by her family's rottweilers in Johnston County. That baby's mother also works for Johnston County EMS. A second dog bite fatality occurred in Johnston County in November. An 8-day old infant was killed by a pit bull. Two dog bite fatalities inflicted in Johnston County in one year is already improbable. That employees of Johnston County EMS were the dog owners in two of these three nearby deaths is even rarer.
View the DogsBite.org Google Map:
South Carolina Fatal Pit Bull Maulings
.
Related articles:
04/12/21: South Carolina 'Fertile Pit Bull' Bill is Back with Lower Fees and Support from Animal...
01/21/21: 2021 Dog Bite Fatality: Mother Live Streams After Rescue Pit Bull Killed her Son...
---
Baseline reporting requirements:
Law enforcement departments across the United States should release consistent "baseline" information to the media and the public after each fatal dog mauling,
including these items
.