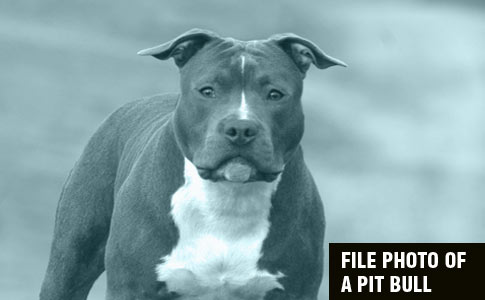 Mitchelle Dean Segerdahl, 53, died after one of his six pit bulls clamped onto his neck.
Letter to the Editor
UPDATE 09/20/18: On Wednesday, the Baker City Herald published a follow up article in their print version. We were able to gain a copy. Baker City Police did receive a complaint about one of Mitchelle Segerdahl's pit bulls on July 26. One of his dogs had reportedly nipped at someone's ankle and was growling and acting aggressively, Police Chief Dustin Newman told the Herald. Police met with Segerdahl at his home and the matter was resolved -- no citation was issued.
At some point (no date was listed), police cited Segerdahl for failing to have a kennel permit. All households harboring more than four dogs are required to have a kennel permit, according to a local ordinance. Segerdahl obtained a permit on January 3, 2018. "If you're having too much of a problem, we will revoke a kennel permit," Chief Newman said. Apparently, that was not the case with Segerdahl, who also had to undergo a background check in order to obtain the permit.
"We all knew about the dogs," Chief Newman said, adding that they were well cared for, reports the Herald.
The major issue with Segerdahl's six pit bulls is that they would fight each other, Newman said. When police discovered Segerdahl dead inside his home on September 9, two of his six pit bulls were also dead. The dogs literally fought to their death. A September 14 news release issued by District Attorney Matt Shirtcliff states, "Evidence at the scene indicated that Mr. Segerdahl may have been attempting to break up a fight between the dogs when he received a fatal dog bite."
The Herald also interviewed Kiashandra Zimmerman, who was a good friend of Segerdahl and owns a pit bull named Batman. Despite the dogs mauling their owner to death, Zimmerman believes his surviving four pit bulls could have been adoptable. Zimmerman, who has a 3-year old daughter, said she would have gladly taken in at least two of his pit bulls, if she did not already have three dogs. Segerdahl's four remaining pit bulls were impounded by officials and euthanized.
Finally, the Herald did publish a letter to the editor on their website. Steve Culley questioned why the September 14 front page of the paper was monopolized by the recent cougar attack in Oregon, but Segerdahl's death was allocated to page two. "We have had our second pit bull death in Baker City," Culley states (since 2013 and in a city of less than 10,000 people). "The odds of being killed by a pit bull far exceed any probability of being killed by a cougar or bear," Culley said.
---
09/14/18: Man Killed by His Own Pit Bull
Baker City, OR - A 53-year old man died after he was attacked by a pit bull in the neck, District Attorney Matt Shirtcliff said in a press release. Mitchelle Dean Segerdahl was found dead inside his home on September 9 along with six pit bulls, two of which were dead. The cause of death was determined to be a dog bite to his neck. All six pit bulls belonged to Segerdahl. Officials believe Segerdahl was trying to break up a fight between the pit bulls when he suffered a fatal bite.
"Evidence at the scene indicated that Mr. Segerdahl may have been attempting to break up a fight between the dogs when he received a fatal dog bite." - District Attorney Matt Shirtcliff
Shirtcliff said it appears the two dead pit bulls died as a result of the dog fight. "The four remaining dogs were impounded by the Baker City Police Department and have been euthanized," states the release. Police said it was unclear exactly when the fight happened, but friends had not seen Segerdahl since September 6. In 2013, in this same small city, Jordan Ryan, 5-years old, was mauled to death by a recently adopted "rescue" pit bull belonging to his babysitter, Mary Lane.
---
Ten days ago, Robin Conway, 64-years old, was killed by a pit bull she had rescued from death row two weeks earlier in Columbia, Maryland. In February, David Brown, 46, died after trying to break up a fight between his family pit bull and beagle in Owensboro, Kentucky. In March, Hong Saengsamly, 49, was violently attacked and killed by her own pit bull in Milwaukee, Wisconsin. Finally, in August, Della Riley, 42, was brutally killed by her family pit bull in Cincinnati, Ohio.
Needless to say, 2018 will weigh in as a heavy year for pit bulls killing their owners, the very hands that house and feed them. On the Baker City Herald Facebook page, a woman named Nina Walker claims to be Segerdahl's neighbor. She claims his pit bulls killed her dog and that he was also trying to obtain a dog kennel license for his home at 2251 Mitchell Avenue to bring in more pit bulls. We hope the Baker City Herald can verify some of these claims in the next few days.
The Baker City animal ordinance does state that a kennel permit is required to harbor more than four dogs. All property owners within 600 feet of the proposed kennel property are sent written notice in advance and have 30 days to respond if they oppose the issuance of the permit. In May 2016, Segerdahl reported to police that five of his adult pit bulls were stolen from his van while parked on Broadway Street. Segerdahl was already in violation of the city ordinance back then.
---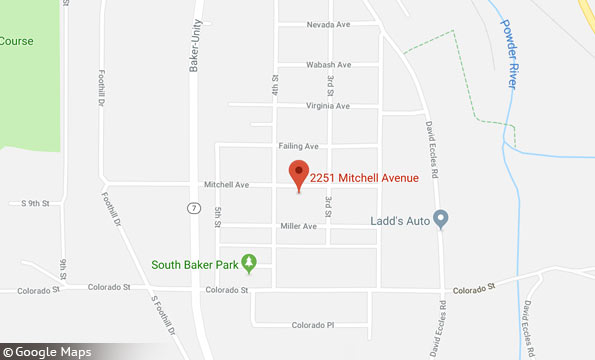 View the DogsBite.org Google State Map:
Oregon Fatal Pit Bull Maulings
.
Related articles:
10/17/13: 2013 Dog Bite Fatality: 5-Year Old Boy Killed by Pit Bull in Baker County, Oregon