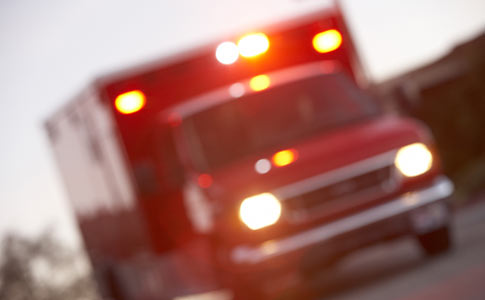 A 91-year old woman was killed by a pet rottweiler in a Bloomfield Township home.
Woman Killed by Dog
Bloomfield Township, MI - An elderly woman is dead after being attacked by a rottweiler. The attack occurred on September 2 at about 6:30 pm. Police and fire were dispatched to a home in the 2000 block of Berry Drive due to a dog attack. When they arrived, they found a 91-year old woman unresponsive and suffering from "significant injuries" by a rottweiler living in the home. She was transported to St. Joseph-Mercy Hospital in Pontiac, where she later died of her injuries.
Bloomfield Township Police Captain James Gallagher said the victim lived with her daughter's family. No other injuries were reported. The dog was confiscated and taken to the Bloomfield Township Animal Shelter. The investigation remains open. "We don't know the circumstances around" the attack yet, Gallagher said. "But the dog -- I don't know, male or female -- will be in our custody until this investigation is over. If it's determined and court ordered it will be put down."
Fatal Rottweiler Attacks
This elderly victim marks the fourth fatal dog attack inflicted by a rottweiler this year. All of the other victims have been children, ages 4-years old and younger, including: Elliot Sherwin, Malia Winberry, and Ryan Foster. There were no reported deaths inflicted by rottweilers in 2020. Of the 121 fatal rottweiler attacks recorded from 1978 through 2019, 76% (92) of victims were children ages 11-years old and younger. Of these children, 72% (66), were ages 4-years old and younger.
View the DogsBite.org Google Map:
U.S. Fatal Rottweiler Attacks By State
Related articles:
08/11/21: Fatal Rottweiler Attacks - The Archival Record - DogsBite.org
08/11/21: 2021 Dog Bite Fatality: Baby Boy Killed by Family Rottweiler with a Bite History
05/28/21: 2021 Dog Bite Fatality: Boy, 4, Killed by His Grandparents Two Rottweilers in Montana
05/26/21: 2021 Dog Bite Fatality: Pair of Family Rottweilers Kill Baby in North Carolina
---
Baseline reporting requirements:
Law enforcement departments across the United States should release consistent "baseline" information to the media and the public after each fatal dog mauling,
including these items
.