Successes, Lockouts and a Doubleheader in Georgia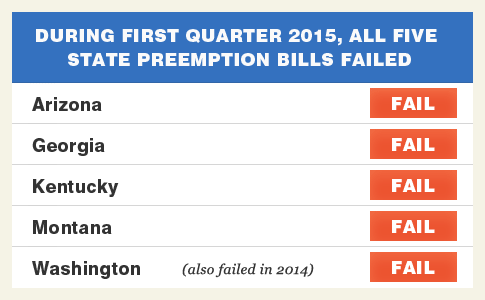 DogsBite.org - Municipal associations and grassroots advocates are dominating so far in 2015. During the first quarter, all five state preemption bills prohibiting local governments from enacting breed-specific laws were rejected. This is a 100% success rate for cities and counties retaining local control. Grassroots advocates helped make this victory possible -- we salute you! This post is dedicated to each of you and to all who will help us fight future state preemption law battles.
State Legislative Sessions
Many state legislative sessions occur in the first 90 or 120 days of the year. This is true of the five states in early 2015 that considered state preemption bills that would bar local pit bull ordinances: Arizona, Georgia, Kentucky, Montana and Washington. This year's 3-month period can only be described as "frenzied" as the bills moved in and out of committees and chambers, at times rapidly, each one on a different (or unknown) voting schedule, simultaneously in multiple states.
Just tracking the bills at times was difficult; each state has a different website structure and logic, some are modern and others are not.
More importantly, each state also has its own nuanced legislative system, legislative rules and traditions. This is where lobbyists and insiders come in handy, people who know how that state system works. Our cause does not have either type of entity nor do we have any formal legislative organization. The upshot is that the two primary pushers of these state bills, Utah-based fighting dog advocates Best Friends and dog breeder interests, have both and still lost all five states!
Notification of Public Hearings
One of the toughest lessons learned in early 2015 concerns public hearing information. There often isn't much public access to it. Even when there are state laws, such as in Washington where 5 days notice is required for a public hearing, the rules can be suspended by a majority vote at any time. Of all five states, Washington had the best email notification system for tracking bills and public hearing announcements, but even that system failed when it was needed the most.
For weeks, several Washington state advocates were "on call" to attend the public hearing on House Bill 1018, the same state preemption bill that was introduced by Rep. Sherry Appleton in 2014. DogsBite was familiar with their email notification system due to our participation on last year's bill. Despite every other House Judiciary Committee notification reaching our inbox, the hearing notice for HB 1018, allegedly sent in early February, never arrived. (View inbox)1
If there is no adequate announcement of public hearings, how can the public participate? They cannot and that we learned is by design.
Therefore, no victims' advocates appeared at the February 11 hearing.2 Supporters of HB 1018 were somehow notified and did attend. Only by manually checking the legislative website -- by habit on February 12 -- did DogsBite learn the hearing had already occurred. Fortunately, it was videotaped, so we were able to quickly send the link out to advocates who watched it then wrote to committee members with corrections to inaccurate statements made by supporters of the bill.
The kicker, however, turned out to be Rep. Appleton herself. The ethereal oral testimony given by Rep. Appleton is riddled with "personal" and anecdotal statements (Fast forward to 1:37 to watch). DogsBite.org was so alarmed by it that we transcribed her testimony in full to share with others then fired off an email to the committee chair pointing out that Rep. Appleton's only citation given during her testimony, a 1920 United States Supreme Court decision, was 100% inaccurate.
Subject Line: HB 1018 - Cited Supreme Court ruling 100% false
Dear House Judiciary Chair Rep. Laurie Jinkins,
I watched the public hearing for HB 1018 that would terminate the right of local governments from regulating dangerous dog breeds in the state of Washington. I also transcribed Rep. Appleton's oral testimony, which is filled with "personal" and anecdotal statements and lacks even the most modest citations.
However, she did cite one case by the U.S. Supreme Court in 1920, Nicchia v. New York, and alleged that the decision found that it was "unconstitutional to have breed-specific ordinances" (her exact words). I will briefly explain why Rep. Appleton's reasoning is like saying Brown v. Board of Education supports separate schools for black and white students.
Part of the primary basis of the Nicchia v. New York decision relies upon the U.S. Supreme Court decision in Sentell v. New Orleans & Carrollton R. Co. - 166 U.S. 698 (1897), which determined that the "property in dogs is of an imperfect or qualified nature" and that government officials could shoot and kill loose dogs that pose a danger to the community.
The combination of citing Nicchia and Sentell by appellate courts pertaining to upholding well-written breed-specific ordinances was done as recently as 2007 (American Canine Foundation v. Sun, Dist. Court, ND California 2007). These two SCOTUS decisions are used to support breed-specific laws, which is in direct opposition to Rep. Appleton's analysis. - Colleen Lynn, DogsBite.org, Feb. 14, 2015
Read: DogsBite.org's email to committee chair, Rep. Laurie Jinkins
Read: Rep. Appleton's testimony, transcribed and annotated by DogsBite.org
Arizona, Kentucky and Montana
Grassroots participation in Arizona was unnecessary as Senate President Andy Biggs kept Senate Bill 1292 buried in the Rules Committee. The main lobbyist for Best Friends, Ledy VanKavage, issued an alert to their Legislative Action Center on February 12: "AZ: Tell Senate President Biggs to stop obstructing SB 1292. Demand action now!" Senator Biggs was not moved. The state preemption bill received a ceremonial first reading on the eve of sine die, session adjournment.
Another missed public hearing occurred in Kentucky despite having a committed advocate standing by. By manually checking the Legislative Calendar on February 15 (we checked it daily) we learned the hearing for Senate Bill 124 had been scheduled for February 17 in the Senate Agriculture Committee. The 17th was truly the one day the advocate could not attend. We also signed up for the bill tracking system on the Kentucky website, no notifications were ever sent.3
Fortunately, SB 124 did not see much action after passing out of the Agriculture Committee on February 24 and being assigned to the Rules Committee the next day. It also died in Rules, the committee chairman never sent it to the Senate floor for a vote. Even an announcement by the AKC did not help move the bill. Montana Senate Bill 239 did make it out of committee and lost by only 3 votes on the Senate floor, 23 to 26 on Feb 21. The bill was then "indefinitely postponed."
A close call indeed, but the bill still would have had to pass the House. VanKavage decried on her Facebook page, "failed in the senate by 3 votes. Aghhhhhh. Guess we will have to try again in another 2 years."
Doubleheader in Georgia
Georgia House Bill 124 was the last to come to our attention in late February. At that time the bill was sitting in the House Governmental Affairs Committee slowly dying; the committee chair was unwilling to give the bill a public hearing. We all breathed a sigh of relief; there were already three active bills in other states. Then Senate Bill 184 was introduced by a more powerful legislator. The Senate version accomplished the same preemption goal as HB 124, just stated in a different way.
The other side was scrambling. They knew HB 124 was dead and the March 13 crossover date was looming. Many states have a crossover deadline when a bill must pass one chamber or be declared dead. SB 184 was referred to the Senate Agriculture and Consumer Affairs Committee, where three of the bill's sponsors held a seat. The bill quickly reported out favorably. On March 11, just two days later, the bill was on the Senate floor and passed in a sweeping 42 to 11 vote.
On March 13, the Senate version of the state preemption bill landed right back into the House Governmental Affairs Committee whose chairman had not shown interest in the House version. Would the chairman call a hearing before sine die? Unlike in Washington state, the typical hearing announcement in Georgia is about 24 hours notice. We reached out to Rep. Keisha Waites and alerted her to the bill, she had previously helped Angela Rutledge after the death of her son.
On March 27, just days before adjournment, the chairman called for a hearing on SB 184 on March 30. Rep. Waites attended, but it was a closed hearing. We then learned that the chairman never allowed her to speak. This news was unbearable! We also learned that a municipal association group put forth an amendment during the meeting, lessening the blow of the bill, but the other side balked. The state preemption bill was then tabled, three days before sine die.
In both Washington and Georgia, bills from the 2015 legislative session carry over into 2016. We anticipate an extensive battle in Georgia and so do their legislators. On March 31, Rep. Waites submitted House Resolution 906 with four sponsors, "urging the State of Georgia to consider the devastation caused by pit bull attacks when crafting legislation regulating dogs so as not to impose on local governments that choose to regulate those dogs for the safety of the community."
House Resolution 906
WHEREAS, allowing local control over issues deemed relevant to political subdivisions of this state is critical to individual liberty and a well-functioning democracy; and
WHEREAS, cities that adopt breed-specific regulatory schemes for the control of dogs do so because of public safety concerns; and
WHEREAS, the dangerous attack style and the general tenacity once an attack has begun make the pit bull an especially dangerous dog during a confrontation; and
WHEREAS, pit bulls statistically cause more damage and more fatalities than other dog breeds not as a result of inherent aggression or temperament, but because of their unique fighting capabilities and tendencies; and
WHEREAS, localities that regulate pit bulls do so because classification systems which label dogs as dangerous after a first attack do not take into consideration the severity of a first attack by a pit bull, which can cause severe injury, disfigurement, or death; and
WHEREAS, it is reasonable for local governments to consider and impose restrictions on classes of dogs that statistically cause more harm to humans, especially children, when they attack; and
WHEREAS, because pit bulls kill more people than all dog breeds combined, the state should not interfere with the right of local governments to proactively protect their citizens ... [Read in full]
House Resolution 906 Sponsors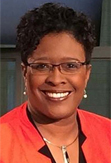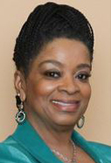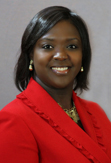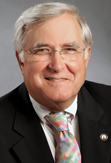 Please send each of these courageous Georgia Representatives a thank you email today!
Summary and Call to Action
We cannot fix poor tracking systems or how public hearings are scheduled, typically with no hard or fast rules. But we can anticipate both realities in the future. There were times this year when many of us felt jolted by the lack of a democratic process that we had expected to be present in a state legislative system. That was the hardest lesson to learn of all, we were simply too naïve. Despite this, all five state preemption bills failed and we know that advocate engagement helped!
Thank you so much for all of your hard work advocates! But, 2015 is not over -- a similar preemption bill was just introduced in North Carolina.
Immediate at-risk states, as of second quarter 2015, include North Carolina. On April 14, state preemption bill HB 751 was filed that prohibits local governments from enacting breed-specific ordinances.4 At-risk states in 2016, expected to again face these state preemption bills, include: Arizona, Georgia, Kentucky and Washington. In Georgia and Washington, both state preemption bills introduced in 2015 automatically carry over into 2016 (known as "carry-over" legislation).
View new release: First Quarter Report: Municipalities and Grassroots Prevail Against State Preemption Bills Barring Local Pit Bull Ordinances
Advocates please also read the related post, 2015 First Quarter Report and a Primer on State Preemption Laws, for a deeper understanding of these laws; the post also contains visual charts.
1
To add to the mystery and confusion, when we complained to Legislative Support afterward (and sent screenshots), they told us the email alert went out on 02/04/14. At the time that we read that email, we presumed they had meant this year, 02/04/15. Only by revisiting the email while writing this post did we catch this conflict. You can see on our screenshot 2014 alerts as well, including 02/04/14. That alert did have information about last year's bill (HB 2117). Even Legislative Support told us conflicting information! At the end of the day, there remains no explanation as to why we never received the alleged February 4, 2015 notification.
"We have checked past bulletins and the committee hearing for HB 1018 was listed in the House Judiciary Hearing e-mail for 2/11/2014. This bulletin was sent out on 2/4/2014 and lists all the bills being heard in the Judiciary committee for the week of 2/8 through 2/15. The listing was also included in the Combined Meeting Schedule emailed out at the same time." - Legislative Support
2
Alex Soldano, who represented the city of Pasco did appear. Pasco has a breed-specific ordinance that declares pit bulls "potentially dangerous." Soldano put forth key amendments, "so that hopefully we can come to a friendly agreement and this piece of legislation can move forward," Soldano said. Key amendments included allowing current jurisdictions with pit bull ordinances to keep them, so long as they allow for due process, along with exempting pit bulls from local ordinances if the dog passes the AKC Canine Good Citizen test (bad idea, but compromise is required in a bicameral system).
3
We later learned that along with the confusing sign up process, once inside the Bill Watch system, there was yet "another" email configuration required if you wanted email notifications sent. We never received any emails because we had not known about this second tier (until after sine die). Despite these struggles, the Bill Watch system it turns out had no notification for the Feb. 17 public hearing anyway. That could only be learned by manually checking the daily Legislative Calendar in a different area of the website. Lessons learned!
4
After locating HB 751, we performed more searches on the legislature's website and found that HB 271, a separate state preemption bill, was also filed in North Carolina in mid March. The preemption clause is buried within HB 271, which overhauls the state's dangerous dog law. HB 271 modifies section: 67-4.5. Local ordinances (see existing wording). Underlined type shows the bill's "added" preemption language.
"Nothing in this Article shall be construed to prevent a city or county from adopting or enforcing its own program, law, or regulation for control of dangerous dogs, provided that no such program, law, or regulation shall be specific as to the breed, phenotype, or appearance of the dogs subject to it."
Related articles:
02/11/15: 2014 U.S. Dog Bite Fatalities - Dog Bite Statistics - DogsBite.org
01/07/15: 2014 Fatal Dog Attack Breed Identification Photographs - DogsBite.org
11/24/14: Aurora Voters Favor Keeping Pit Bull Ban by Wide Margin in General Election...
07/02/14: Dr. David A. Billmire, MD: "There is no need for Pit Bulls" - Cincinnati Children's
06/01/14: Cities with Successful Pit Bull Laws; Data Shows Breed-Specific Laws Work
05/27/14: Missouri - Proposed Statewide Bill Prohibiting Breed-Specific Ordinances...
03/19/14: 30-Year Anniversary of Historic Pit Bull Attack Victim and The Village of Tijeras...
09/13/13: Dramatic Decline in Pit Bulls Attacks Since Pawtucket Adopted Pit Bull Ban...
08/16/12: Vote in Miami-Dade County to Repeal Pit Bull Ban Fails by Wide Margin