DogsBite.org Clarifies Fallacy Arguments, Makes First Public Appeal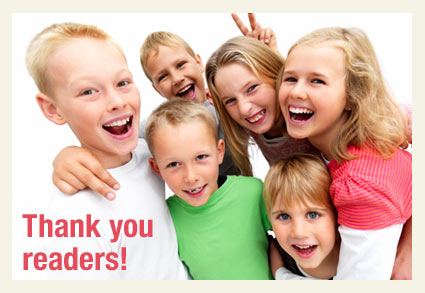 A victory for the health and safety of children, and you helped!
Jefferson City, MO - The 2014 Legislative Session of the Missouri General Assembly ended on Friday, May 16. A bill sponsored by Rep. Ron Hicks failed to pass. HB 1116 would have prohibited municipalities in Missouri to enact breed-specific laws, including cities with home rule governance. Any jurisdiction with an existing pit bull ordinance would be null and void if passed as well.1 The legislation picked up quite a bit of steam in March after an Associated Press article was published.
Ron Hicks, who sponsored a bill in the Missouri House to forbid breed-specific legislation, said he was surprised when nobody spoke against his proposal last month at a committee hearing.2
"I figured a few parents would be there who would bring tears to my eyes," the Republican said. "Would it have changed my opinion or what I believe in? No." - Bill Draper, Associated Press
On April 4, DogsBite.org sent a letter to Missouri Senators explaining the "fallacy" arguments being hailed by Rep. Hicks and Best Friends Animal Society, et al. Then we did something that we had never done before. We posted the letter to our Facebook page and made a public appeal for help. "TAKE ACTION: Send this email to Missouri Senators and say, "I agree with DogsBite.org" -- Or it will become an anti-BSL state." We included instructions and Senate email addresses.
Many people responded, "Done! Thank you!" We received word from others in Missouri opposing Hicks' bill that our campaign had helped. We want to thank all of the people who took action upon our request and showed Senators that a strong voice exists in support of the health and safety of people, and our beloved pets and livestock, all subjected to brutal attacks by pit bulls. And that a strong voice exists in support of local control; cities can best determine their public safety policies.
Thank you for making a difference
in what otherwise may have ended in a
Utah scenario
3
.
Subject: Please oppose SB 865 - Fallacy arguments explained

Dear Honorable Missouri Senators,

DogsBite.org is a national dog bite victims' group dedicated to reducing serious dog attacks. We are the oldest and largest nonprofit 501(c)(3) organization committed to putting the safety of humans before dogs, as we are the principal source of information on this topic that is not owned, controlled, or funded by dog breeders, dog owners, veterinarian or animal welfare groups.

My organization strongly opposes SB 865

We would like the opportunity to address fallacies being advanced by supporters of this bill, which will terminate a communities' right of self-determination. We would also like to address Missouri's current good standing in comparison to other U.S. states concerning fatal dog mauling incidence rates, a position that will be permanently lost if this legislation is passed.

1. "Constitutional" and "property rights" arguments are invalid

Example fallacy: "Local ordinances cannot trample constitutional rights!"

To believe or to promote such an invalid argument would be to ignore American Jurisprudence. If the analysis of the supporters of SB 865 were correct, there would have been no legal basis for any of the breed-specific law victories in appellate courts; not one would have survived constitutional scrutiny. The fact is, the exact opposite is true. Why has every well-written breed-specific law been upheld after judicial scrutiny? Please see a full listing of these decisions.

Private property issues have been re-litigated in breed-specific cases and each time have failed because this legal issue has been settled for over a hundred years when the United States Supreme Court ruled in Sentell v. New Orleans & Carrollton R. Co. - 166 U.S. 698 (1897) and determined that government officials could shoot and kill loose dogs that pose a danger to the community. See Google Scholar search results for: "Sentell" and "property" and "pit bull"

Ten years ago, the Missouri Court of Appeals upheld the validity of a local pit bull ban ordinance pertaining to different constitutional challenges, City of Pagedale v. Murphy, 142 SW 3d 775 - Mo: Court of Appeals, Eastern Dist. 2004142 S.W.3d 775 (2004). The idea that a well-written breed-specific law impedes upon the constitutional rights of an individual is a flawed analysis. It is charged rhetoric that fuels emotions, but fails in both legal jurisprudence and logic.

2. Missouri's current good standing will be forever removed

Since January 2005, Missouri has only suffered four fatal dog attacks (two inflicted by pit bulls, 50%). Last May, when my organization released the 8-Year U.S. Dog Bite Fatality Map, we also released the highest incidence rate of fatalities per 100,000 population. Missouri was in position #29 (0.067471798) and well below the U.S. average (0.082286829). If SB 865 passes, we predict Missouri will move to the top 10 within four years and stay there permanently.[1]

There are at least 63 jurisdictions in Missouri that regulate dogs by breed, primarily pit bulls, for public safety reasons. There is no doubt that these regulations, which span from mandatory pit bull sterilization ordinances to necessary bans due to the proliferation of dogfighting in the state, have greatly contributed to the overall low rate of dog bite fatalities in Missouri. A lower rate of nonfatal maulings and maimings can also be concluded due to these laws.

We urge Senate members to oppose SB 865

If you do not, many horrific mauling and maiming injuries and deaths of Missouri citizens will result, primarily innocent children. We urge Senators to stand tall and firm against the aggressive out-of-state lobbying animal organizations that are attempting to take your state down a path of darkness. Local governments will be "left on their own" for decades to grapple with the dangerous problems and loss of life and limbs that SB 865 will undoubtedly leave in its wake.

Please do not hesitate to ask my organization for any assistance.

I thank you for your attention on this matter,

Colleen Lynn
Founder & President
DogsBite.org
1
Cross-filed as Senate Bill 865.
2
Rep. Hicks, Best Friends and other pro-pit bull operatives, are well aware that advertising this type of bill is bad strategy. No one spoke against the bill at the first committee hearing because few knew about the bill's existence.
3
Utah is where Best Friends is located; overcoming their lobbyists and advocacy network would have taken a sizable effort. At least 10 jurisdictions regulating pit bulls in Utah will lose their ordinances.
Related articles:
New collection: Activism, letters and public hearings