Dr. David A. Billmire, MD: "There is no need for Pit Bulls"
Doctor Speaks Out
Cincinnati, OH - After 6-year old Zainabou Drame suffered "unimaginable" injuries inflicted by two pit bulls last month, leaving some veteran police officers struggling to speak, Dr. David Billmire, MD, penned an editorial not many other doctors could. For 30-years Dr. Billmire has witnessed, examined and reconstructed the faces and body parts of children coming into Cincinnati Children's Hospital and Shriners Hospital for Children after devastating and life-threatening pit bull maulings.

When I started my career, the most common dog-bite injuries were from German shepherds and occasionally retrievers. These injuries were almost always provoked, such as food-related or stepping on the dog, and in almost every instance, the dog reacted with a single snap and release – essentially a warning shot. There were no pack attacks.
Starting about 25 years ago, my colleagues and I started to see disturbingly different types of injuries. Instead of a warning bite, we saw wounds where the flesh was torn from the victim. There were multiple bite wounds covering many different anatomical sites. The attacks were generally unprovoked, persistent and often involved more than one dog. In every instance the dog involved was a pit bull or a pit bull mix. - Dr. Billmire
The pit bull problem erupted in the late 1970s and was in full swing by 1987, when Dr. Billmire began seeing these injuries. It was in 1987 that Ohio adopted a state pit bull law; dismantled by out-of-state animal lobbying groups in 2012. Cincinnati also repealed its longstanding pit bull ban in 2012. Zainabou now lies at Cincinnati Children's Hospital after one pit bull "grabbed her face and literally tore it off," according to her grandfather, and the other one "pulled her mouth off."
Dr. Billmire states that he recently gave a talk summarizing his 30-years of practice. One part of it, he noted, was titled, "Why I Hate Pit Bulls." Dr. Billmire states that he "watched a child bleed to death one night in our operating room because a pit bull had torn his throat out." And that he has had to "rebuild the skull of a child who had his ears and entire scalp torn off." Currently, Dr. Billmire is "reconstructing the face of a child, half of whose face has been torn off down to the bone."
Based on my extensive experience, I believe that the risk posed by pit bulls is equivalent to placing a loaded gun with the safety off on the coffee table. In my opinion, these dogs should be banned. I know this is an unpopular stand in some circles, but how many mauled children do we have to see before we realize the folly of allowing these dogs to exist? ... There are plenty of breeds available that peacefully coexist with human society. There is no need for pit bulls. - Dr. Billmire
There are over 175 recognized breeds by the AKC alone. We know why the drug trafficking owner of the two pit bulls that nearly killed Zainabou chose that breed, along with many other deviant types who flock toward pit bulls. We know why dogfighters choose pit bulls too. For the rest of the owners of these dogs, such as rescue "angels" and breed-enthusiasts, we only know one thing: They choose a dog breed that kills more human beings than all other dog breeds combined.
Some of these owners pay with their own lives as well, not to mention their children's lives.
Safety Before Pit Bulldogs
Dr. Billmire is not alone in his assessment. The Safety Before Pit Bulldogs blog maintains a collection of quotes by medical professional experts who treat victims of pit bulls. The list is long readers. Some point to medical studies and others point to news articles and editorials like Dr. Billmire's letter. We thank all of them so much for their continued research and for those who come forward in the wake of a horrifying attack to combat the pit bull propaganda machine response.
Follow Zainabou Drame's long recovery on her Facebook page, Zainabou's Voice.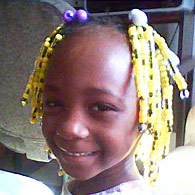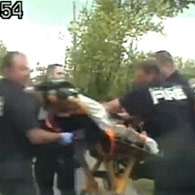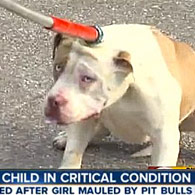 Related articles:
10/20/16: Montreal Pit Bull Ban, What the Vets Omitted and How the Pit Bull Lobby Operates
10/10/16: Special Report: Level 1 Trauma Center Dog Bite Studies in All U.S. Geographical...
08/31/15: Who Can Identify a Pit Bull? A Dog Owner of 'Ordinary Intelligence'...
06/25/15: The Mechanics of a "Classic" Unprovoked Pit Bull Attack - DogsBite.org
03/19/14: 30-Year Anniversary of Historic Pit Bull Attack Victim and the Tijeras Pit Bull Ban