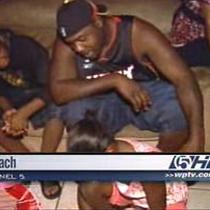 Girl Attacked By Neighbor's Pit Bull
Rain, shine, Christmas or no Christmas, pit bulls nationwide continue to attack and cause severe injury to human beings. Six-year old Tacarra McCray suffered severe lacerations Christmas Eve after she stepped outside to play. The unleashed pit bull next door took a big bite out of her left cheek and severed part of her ear.
"When I saw her face, I was just like, 'Is that my daughter or am I dreaming or what's going?'" says her father, Herman McCray.
After a mad dash to the hospital and several surgeries later, there were still presents waiting for Tacarra after she returned home.