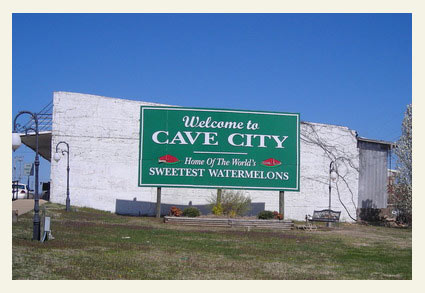 Vicious Dog Ordinance
UPDATE 10/24/14: The mauling death of 75-year old Alice Payne by her pet pit bull on September 26 has prompted Cave City Council members to consider a vicious dog ordinance. In the days following the deadly attack, Cave City Police Chief Nate Stephens asked council members to consider one. The first discussion of the possible ordinance is set for October 28 at the Cave City City Hall. Stephens recently discussed pit bulls on the police department Facebook page:

"These dogs were bred to fight to death, bite harder, get stronger and be tougher. This breed is what is known as pit bulls. They get the name from the dogs being placed in pits to fight each other. These dogs weren't bred for intelligence, to be docile or make good pets. They were made to kill another man's dog. I have seen some pits that are really nice dogs. I have a friend who has one that will lick you to death. But you never know when a pit will go back to what it is bred to do. Some never do go back and continue to be good pets. However, it's a roll of the dice and you never know how they will fall. Statistics shows, that most will turn on their owners and usually a child of the owner. Some of them turn on whoever is handy when they decide to snap. Some say all dogs will bite and that is true, but pits are more likely to maul and finish the job if they can, and other breeds bite and run or back off. Pits can't be blamed, it was what they were made to do." Cave City Police Chief Nate Stephens
10/08/14: County Coroner Report
New information about a Cave City woman who was attacked and killed by her pit bull on September 26 has been released. According to a report from Sharp County Deputy Coroner Aaron Presser, Alice Payne, 75-years old, was in her home on North Melody Lane when she was attacked by the dog after tripping and falling. Payne's daughter, Sheree Huckabee, was in the backyard when the deadly attack began. She heard her mother call out, saying she had fallen.
After coming into the home, she witnessed her mother being bitten in the face and neck by the pit bull. Huckabee intervened and tried to get the dog off her mother. Her son called 911. Both Huckabee and her son were also bitten by the dog before containing the animal in the backyard, according to on scene officials. The first officer to respond to the scene, Cave City Sergeant Bryan Barnett, was met by Huckabee who confirmed the dog was a pit bull belonging to her mother.
When Barnett reached Payne's body she was no longer breathing and found to be deceased. He observed extensive injuries from apparent dog bites. The Arkansas State Police Medical Examiner is conducting an autopsy. Cave City Police Chief Nate Stephens said police reports on the incident would be released once autopsy results are known. "It is an ongoing joint investigation between the Cave City Police Department and Sharp County Sheriff's Department," Stephens said.
Alice Payne was widely known in the area. She operated an antique store, Hometown Antiques and Gifts, for many years. Funeral services were held on October 3 at Soul's Harbor Church.
09/28/14: Woman Killed by Own Pit Bull
Cave City, AR - A Cave City woman is dead after being attacked by her own pit bull. Alice Payne, 75, was killed in her home by a family dog on Friday, according to police. Family members were able to get the dog off Payne and into the backyard. The victim's body has been transported to the state crime lab for an autopsy. Cave City does not currently have a vicious dog ordinance, according to police. The police chief plans to ask city council to consider one this week.
KAIT 8 reports that Sharp County Dispatch received a 911 call at about 2:15 pm Friday. Multiple law enforcement and emergency medical teams responded to the house on North Melody Lane. Cave City Police Sergeant Brian Barnett arrived first and found Alice Payne, 75, dead on her living room floor with bite marks all over her body. The woman's daughter said she witnessed her mother's pit bull attack her. The dog was put down by officers and turned over for rabies testing.
View the DogsBite.org Google Map:
Arkansas Fatal Pit Bull Maulings
.
Related articles:
01/03/14: 2013 Dog Bite Fatality: Woman, 75, Killed by Bullmastiff in Arkansas Gated Community
11/19/13: 2013 Dog Bite Fatality: Boy Dies After Attacked by Pit Bulls in White County, Arkansas
06/13/13: 2013 Dog Bite Fatality: Child Temporarily Staying with Aunt Killed by Neighbor's Dog
09/11/12: 2012 Dog Bite Fatality: Jefferson County Woman Attacked by Own Pit Bulls Dies
Photo: City-Data.com