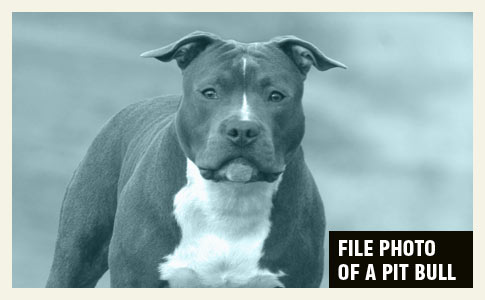 Joseph Hines, 58-years old of Burnettsville, was killed by his pet pit bull.
Defensive Injuries
UPDATE 12/08/11: New details have been released in the fatal dog mauling of Joseph Hines. The coroner said the man died when his pit bull bit into his jugular vein. He had defensive bite wounds on his forearms too, showing that he had tried to fend off the animal. Neighbor Brad Holcomb said the victim was always friendly and that his dog was as well. Authorities have no idea why the "healthy and in good shape" pit bull suddenly attacked and killed its owner -- unpredictable.
12/07/11: Autopsy Confirmation
Burnettsville, IN - An autopsy performed Wednesday confirmed that a White County man died after being mauled by his pet pit bull. A family member discovered 58-year old Joseph D. Hines Monday night, according to Sgt. Kim Riley. Hines lived on the family member's farm in east Burnettsville. The person became concerned after not seeing Hines outside, as he normally would. Authorities believe Hines died on Saturday. The autopsy found no underlying medical condition.
Related articles:
12/07/11: 2011 Dog Bite Fatality: Woman Dies Following Attack by Own Dogs Last Month
09/02/11: 2011 Dog Bite Fatality: Philadelphia Woman Killed by Husband's Pit Bulls
08/23/11: 2011 Dog Bite Fatality: Tucson Man Succumbs to Injuries After Attack by Pet Pit Bull
08/15/11: 2011 Dog Bite Fatality: Pregnant Pacifica Woman Killed by Family Pit Bull
06/14/11: 2011 Dog Bite Fatality: Spotsylvania County Man Killed by Pet Pit Bull
01/05/11: 2011 Dog Bite Fatality: Colusa Woman Possibly Mauled to Death by Pet Pit Bull-Mix