Both Convicted of Involuntary Manslaughter and Other Felonies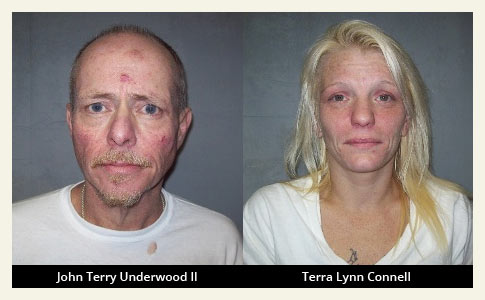 Authorities charged John Underwood II and Terra Connell with second-degree murder.
Prison Sentences
UPDATE 02/02/18: A Grayson County Circuit Court has sentenced both babysitters in connection to the dog mauling death of a 15-month old baby who was under their care at the time. The two defendants held separate trials. In May 2017, John Terry Underwood II, 52, was sentenced to 25 years in prison (with 18 years suspended), after being found guilty of failing to contain a vicious dog, resulting in serious human injury; felony child neglect; and involuntary manslaughter.
Payton Lyrik Sawyers, 15-months old, died on January 8, 2016 after suffering life-threatening injuries inflicted by the couple's pit bull-mix.
On January 26, Terra Lynn Connell was ordered to serve 15 years behind bars and a suspended sentence of seven years. Connell's sentence includes a 10-year sentence for involuntary manslaughter, a 10-year sentence for felony child endangerment (with five years suspended) and two years (suspended) for possessing a dangerous dog. Both Underwood and Connell have been held at the New River Valley Regional Jail in Dublin without bond since the fatal dog mauling.
The two had initially been charged with felony child neglect and possessing a vicious dog. When Payton died of her injuries two days after the attack, the pair was also charged with second-degree murder. The murder charge for Underwood was downgraded to involuntary manslaughter when entered an Alford plea for his charges last March. The murder charge for Connell was downgraded when she submitted a plea in Grayson County Circuit Court just before her jury trial.
01/13/16: Babysitters Charged with Murder
The Grayson County Sheriff's Office has charged a couple with murder after their pit bull brutally attacked a child who was under their care. John Terry Underwood II and Terra Lynn Connell have been charged with second-degree murder in connection to the mauling death of 15-month old Payton Sawyers. The two had initially been charged with felony child neglect and possessing a vicious dog. Then Payton died of her injuries. Now the two are also facing murder charges.
The new charges come after investigator A. G. Horton interviewed witnesses who had previously observed the dog being aggressive towards other animals and humans, according to a statement on the Grayson County Sheriff's Office Facebook page. After learning this information and consulting with the Commonwealth's Attorney, Horton and Sheriff Richard Vaughan were advised to seek additional charges against the two, felony homicide, which is second-degree murder.
Underwood and Connell had knowledge of the dog's vicious propensities and still did not protect the child from the dog. Murder charges ensued.
This marks the fourth case since May 2013 when prosecutors filed murder charges after a fatal dog mauling. Most recently in Detroit, Geneke Lyons was charged with murder after his pit bulls disemboweled a boy. In 2014, also in Michigan, a husband and wife were charged with murder after their cane corsos killed a jogger. In August 2014, Alex Jackson was convicted of second-degree murder in Los Angeles County, California after his pit bulls savagely killed Pamela Devitt.
01/12/16: Mauling Victim Identified
News and social media websites have identified the 15-month old girl that was killed by her babysitter's pit bull-mix. Payton Sawyers was viciously attacked on January 6 and airlifted to a hospital in North Carolina in critical condition. She died late Friday after undergoing multiple surgeries. The babysitters, John Underwood and Terra Connell, remain incarcerated. As the result of her death, additional criminal charges are pending, Grayson County sheriff's officials said.
The Archival Record
Payton Sawyers is the 480th American fatally attacked by a pit bull, according to Fatal Pit Bull Attacks - The Archival Record. DogsBite.org began this historical archive in 2011 and keeps it updated. Fatal attacks involving pit bulls date back as far as 1833. Payton is the 287th person killed by a pit bull since the CDC stopped collecting "breed data" for these deaths in 1998. Payton is also the 199th child killed by a pit bull since 1980, when the pit bull problem began to emerge.
01/09/16: Child Succumbed to Injuries
Grayson County, VA - A 15-month old child is dead after a pit bull-mix attacked her while she was under the care of her babysitters. The attack occurred January 6 about 9:30 pm on Penn Ford Road, near Independence. The child's caretakers, Terra Connell and John Underwood, said screams from the baby awakened them. The little girl had been attacked by their pit bull-mix. The dog had the child's head in its mouth. Underwood was bitten in the face trying to free the child.1
The child was flown to Brenner Children's Hospital in Winston-Salem, North Carolina with life threatening injuries. She died late last night.
Grayson County Animal Control seized the animal and obtained warrants against Connell and Underwood for possessing a vicious dog. Grayson County investigators executed a search warrant at the residence and discovered illegal drugs and ammunition. On January 7, both Connell and Underwood were arrested for felony child neglect and possessing a vicious dog. Connell was also charged with possession of illegal drugs and possession of ammunition by a felon.
WXII 12 News interviewed Grayson County Sheriff Richard Vaughan. "We believe they were under the influence illegal drugs at the time," Vaughan said. "We took blood samples. They will be sent to our forensics lab to determine what was in their blood. We feel confident they were under the influence of illegal drugs," he said. Both suspects are being held at New River Valley Regional Jail without bond. Their arraignment is scheduled for January 11, 2016 in Grayson County Court.
Recent Facebook Photos
Despite the pair's mugshots and serious charges filed against them, the two recently appeared very happy on the Johnandterra Facebook page, which they share. The page states the two became engaged on October 1, 2015. One photo posted on December 2 was titled, "John and Terra soul mates." There was also a photo of a black dog lying alone on their bed posted the same day. Facing a prison sentence is probably not what the couple had in mind for their future.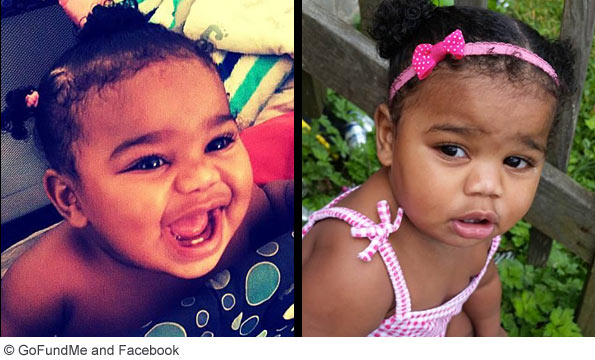 View the DogsBite.org Google Map:
Virginia Fatal Pit Bull Maulings
.
Related articles:
07/13/15: Babysitter Jena Wright Found Guilty After Her Pit Bull Brutally Killed a Little Girl...
06/29/15: 2015 Dog Bite Fatality: Pit Bull Kills Child Under Babysitter's Watch in Lawton...
07/22/15: 2014 Dog Bite Fatality: Visiting Child Under Babysitter's Care Killed by Family Pit Bull...