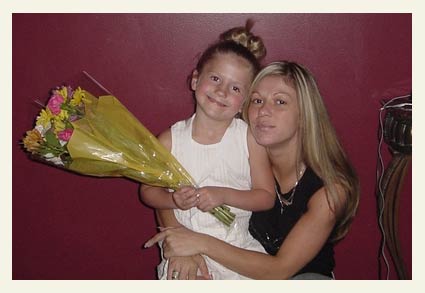 Christine Staab, 37-years old, was mauled to death by one of her mother's six pit bulls.
Staab's Mother Speaks
UPDATE 02/21/10: The mother of Christine Staab (See: Video), Barbara Erb, told the local paper that the two had been arguing when Christine fell backward (See: Pit bull triggers) causing her pet pit bull to attack and kill her. Erb said she tried frantically to pull off the dog, Jade, but could not get the pit bull to release its grip on Staab's throat. The four surviving pit bulls were taken to an SPCA shelter. Like her husband, Thomas Fowler, Erb would like the dogs returned to her.
Erb described the six pit bulls as "house dogs" that were well cared for and even micro-chipped for identification. "They were spoiled rotten," Erb said. "They were not neglected in any way." The door of the house had one sign that read "Beware of dog," and another saying that in the case of fire, rescuers should save the six dogs inside. It listed their names: Paige, Peaches, Maggie, Satan, Bear, and Jade, as clearly the lives of Erb's dogs outweigh the lives of human beings.

Related ZUPF video
02/20/10: Victim's Step-Father Defends Dogs
In an incident described as a pit bull "brutally attacking" and killing Christine Staab, and police officers being forced to shoot the animal so that it would release its grip on the victim's neck, Staab's step-father Thomas Fowler denounced Staab on local TV and said that two of the family's six pit bulls were doing "what comes naturally to a dog." Fowler said the pit bull, Jade, was only protecting his wife who was trying to take back a set of keys from Christine.
It is not natural for a dog to kill a person during a family argument.
Troubled and allegedly drug addicted 37-year old Christine Staab was mauled to death by her mother and step-father's pit bulls right in front of their very eyes. The scene must have been horrific: A pit bull locked onto Staab's throat shaking it vigorously back and forth, blood spewing everywhere. At his first chance, however, Fowler defended his pit bulls "all of whom he says were friendly, nonaggressive pets" and hopes to have the four dogs returned to him.
02/20/10: Police Shoot Dogs; Can't Save Victim
Philadelphia, PA - In a developing story, Philadelphia police and animal control officers are investigating an incident in which a dog brutally attacked and killed a 37-year old woman. According to police, the attack took place Saturday morning at a home on the 1400 block of East Oxford Avenue in North Philadelphia. Philadelphia police responding to the scene were forced to shoot and kill two pit bulls on the scene. The identity of the victim has not yet been released.
View the DogsBite.org Google State Map:
Pennsylvania Fatal Pit Bull Attacks
.
Images of the mother's pit bulls, she refers to as "The six pack" on her MySpace page. The primary attacker, Jade, is seen top left. (Click for full PDF of MySpace page).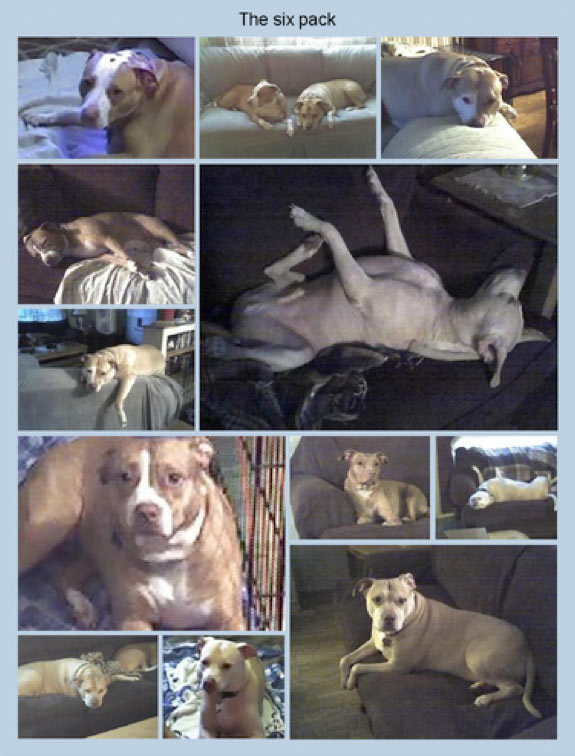 Related articles:
02/06/10: Pet Pit Bull Unleashes Explosive Attack on Owner and Two Others...
01/18/10: 2010 Fatality: 56-Year Old Man Killed by Daughter's Six Pit Bulls
08/12/09: 2009 Fatality: Leesburg Man, 20, Killed by His Two Pit Bulls Trying to...
05/11/09: Animal Agency, PSPCA, Distorts History of 25-Year Old Pit Bull Problem