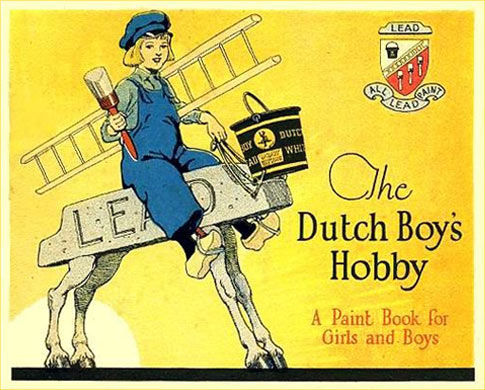 Fatalities by Breed (1979 to 1989)
DogsBite.org - Pit bull advocates claim that the 2000 CDC report, which recorded fatalities from 1997-1998 to encompass attacks since 1979, is inaccurate because it was based on media accounts. Yet the report was only "in part" reliant on media accounts and otherwise reliant on the Humane Society of the United States (HSUS) registry of fatal attacks. Five people authored this report: Jeffrey Sacks, Leslie Sinclair, Julie Gilchrist, Gail Golab and Randall Lockwood.
All five authors openly oppose breed-specific laws. The CDC report reflects this bias as well: "From a scientific point of view, we are unaware of any formal evaluation of the effectiveness of breed-specific legislation in preventing fatal or nonfatal dog bites." This viewpoint is drawn despite the fact that pit bull laws are designed to stop serious and fatal pit bull maulings, not to prevent all dog bites. This statement is intended to dissuade cities from adopting breed-specific laws.
The panel of authors was also stacked in favor of protecting animals. There were three animal specialists (Sinclair, Golab and Lockwood) and only two human medical doctors (Sacks and Gilchrist). Given the panel's make up, it seems more likely that pit bull fatalities were underreported, not over reported as pit bull advocates claim. Despite the lopsided panel, pit bulls and their mixes accounted for a third of the total deaths (76) followed by rottweilers with 44.
Jeffrey Sacks, MD, MPH
In 1996, upon releasing, Fatal dog attacks, 1989-1994 (co-authored with Lockwood), Sacks makes his position on breed-specific laws clear. The report states, "Breed-specific approaches to the control of dog bites do not address the issue." Following the release of the 2000 CDC report, Sacks uses the same distortion voiced by pro-pit bull groups, "A dog of any breed can become dangerous," in an article published by the American Veterinary Medical Association (AVMA).
"A dog of any breed can become dangerous when bred or trained to be aggressive," Dr. Jeffrey Sacks, epidemiologist for the CDC, said. "Fatal attacks represent only a very small proportion of dog bite injuries and shouldn't be the primary factor driving public policy regarding dangerous dogs." - Jeffrey Sacks, JAVMA, November 15, 2000
Leslie Sinclair, DVM
In 1997, after an article titled, "Playing with pets can be doggone dangerous," appeared in the AAP News (American Academy of Pediatrics),1 Sinclair felt "compelled" to share her veterinary advice with the pediatrics community. In her argument of the old English sheepdog, Sinclair fails to point out that only one fatal sheepdog attack had been recorded in the HSUS registry of fatal attacks prior to 1997, versus 76 recorded fatal pit bull attacks in just a 20-year time span.
"The article was incorrect in asserting that there are "nonaggressive breeds" such as the old English sheepdog. According to the HSUS Dog Bite-Related Fatality Database, even this lovable breed of dog has been implicated in the death of a 7-year-old child." - Leslie Sinclair, AAP News, August 1997
In 1999, one year before the release of the CDC report, Sinclair is quoted in the article, "The Canine Companion, Breed Bans: Is There Another Way?" Sinclair states: "Pigeonholing a certain breed as dangerous and then banning it doesn't get rid of the problem." She adds the classic, "The Doberman pinscher was the "scary"2 dog of the 1970s, the Pit Bull in the 1980s..." Once again, Sinclair neglects to cite the differences in the number of deaths attributed to each breed.
Julie Gilchrist, MD
In the aforementioned 2000 AVMA article, "Responsible ownership the alternative to breed banning, other restrictions," Gilchrist states: "Dog bite reduction strategies are more likely to be effective if they focus on reducing inappropriate dog and dog owner behaviors, regardless of the dog's breed, instead of on banning specific breeds." The article is a propaganda piece by the AVMA, who strongly opposes pit bull laws, and also had a seat on the CDC author panel (Golab).

Gail C. Golab, PhD, DVM
Gail Golab, co-author of the study and assistant director of the AVMA Education and Research Division, was also quoted in the 2000 AVMA article. In her quote, Golab attempts to equate all dogs as being equally dangerous: "Breeds responsible for human fatalities have varied over time. Since 1975, dogs belonging to more than 30 breeds -- including Dachshunds, Golden Retrievers, Labrador Retrievers, and a Yorkshire Terrier -- have been responsible for fatal attacks on people."
More recently, in 2008, Golab offers the Biased Toldeo Blade3 the same "knee-jerk reaction" phrase that is commonly used by pro-pit bull and animal groups. As a seasoned veterinarian and PhD, Golab also voices a striking distortion of the truth regarding how dog bites are recorded for statistical purposes. Dog bites are recorded by animal control officials, these same officials determine the breed of the offending dog, not the media, not the person bitten and not lawyers.
"Dr. Gail Golab, director of animal welfare for the American Veterinarian Medical Association, called Mr. Rodriguez irresponsible for not confining his dog properly. But she said breed-specific laws are a "knee-jerk" reaction by lawmakers who don't address the real issue" ...
"Dr. Golab said dog-bite statistics that suggest pit bulls bite most often are not necessarily accurate. They are hard to properly formulate, she said, because it's hard for some people to identify what breed bit them and the only bites that typically get recorded are ones reported in the media, to lawyers, or police." - Gail Golab, The Toledo Blade, July 13, 2008
Randall Lockwood, PhD
Finally, on the day the CDC's embargoed report was released, Lockwood calls the fatal dog attack problem a "people problem." Ironically, Lockwood's extensive past research about pit bulls was used to uphold the Denver pit bull ban. His research addresses the following genetic traits in pit bulls: Non-display of rising level of aggression and "surprise attacks", higher tolerance to pain, tenacity in attacks, and leakage of human-aggressive pit bulls into the general population.4
"It's not a Rottweiler problem or a pit bull problem," said Randall Lockwood, the Humane Society's vice president for research and educational outreach. "It's a people problem." - Randall Lockwood, ABC News, September 15, 2000
1
Leslie Sinclair, "Doggone good advice," The AAP News 1997;13;27. A copy of this article can be found on page 6 of the above Viewpoint document.
2
According to data gathered by Karen Delise, from 1970 to 1979 a Doberman was responsible for one death. During this same period, pit bulls were responsible for at least 5 deaths. Pro-pit bull advocates, such as Sinclair, frequently distort the truth about the 1970's, calling it the "scary" Doberman decade, when in fact pit bulls outranked the Doberman in deaths during the period. The CDC report, which covers the 2-decade period from 1979 to 1998, shows that pit bulls killed 78 persons versus the Doberman killing 10. The distortion that "killer breeds change every decade" is designed to hide the truth about pit bulls, which have been the top killers for over thirty years.
3
In November 2009, the "Biased" Toledo Blade effectively forced the removal of Lucas County Dog Warden Tom Skeldon, the leading expert and enforcer of breed-specific laws in the United States.
4
The Ethology and Epidemiology of Canine Aggression, by Randall Lockwood, The Domestic Dog: Its Evolution, Behaviour, and Interactions with People, edited by James Serpell, Cambridge University Press, 1995.; republished in Animal Law and Dog Behavior, Ed. David Favre and Peter L. Borchelt, PhD, 1999
Related articles:
08/29/09: The History of the Denver Pit Bull Ban and the Victims that Prompted New Law
04/22/09: Report: U.S. Dog Bite Fatalities January 2006 to December 2008
09/09/08: Top Dog Experts Fooled and Surprised by Pit Bulls