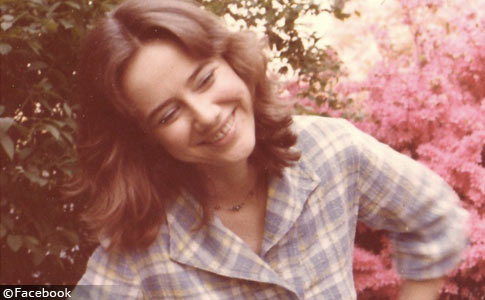 Arlene Renna, 67, was mauled and killed by one or both of her coonhounds.
Woman Dies in Mauling
Pleasant Valley, NY - A 67-year old woman home alone was killed by one or more dogs, police said. On Saturday about 4:00 pm, New York State Police and Pleasant Valley Fire Department EMS were dispatched to a home on Barkit Kennel Road after a report of a woman with life-threatening injuries. The woman, identified as Arlene Renna, 67, was found unconscious on her living room floor by her husband after he arrived home. She was pronounced dead at the scene.
The couple owns two pet coonhounds. Investigators determined the wounds and circumstances were consistent with a dog attack. The Dutchess County Medical Examiner and the Dutchess County District Attorney's Office also responded to assist with the investigation. Police have not stated if one or both of the coonhounds were involved. Both dogs were taken into custody by the Dutchess County SCPA. Investigators determined there were no indications of foul play.
John Taylor posted a heartfelt message on Facebook Sunday: "My heart and my family's hearts are shattered at the sudden, unexpected, and tragic death of my high school sweetheart, my first wife, the mother of our three children, the grandmother of our Ellie. Arlene Webb Taylor Renna died accidentally at home last night, on our daughter Jillian's 31st birthday. It is nothing short of a nightmare." People like Arlene can never be replaced, he wrote. "They can only live in our hearts."
On Tuesday, News 12 Westchester reported they were told by an unnamed source that Renna and her husband owned a redbone coonhound and a black and tan coonhound. Neighbors told the news outlet they had never seen the dogs act in a violent manner. Neighbors said they did not know how long the couple had owned the dogs. News 12 reached out to the Dutchess County SPCA, but they would not comment. The couple also had dog art attached to their mailbox.
Police did not release identification photographs of the dogs. A 2012 photograph of her husband with a redbone coonhound, however, was located by our nonprofit on Jillian's Facebook page.
Hounds Rarely Inflict Fatalities
Hounds (generically), not specified as coonhounds, have only been involved in one other fatal dog attack since 2005. In 2014, Jose Robles, 62, died after being attacked by up to 15 dogs while walking down a country road in Madison, North Carolina. Robles and his wife were visiting from Mexico at the time. The pack included three Australian cattle dogs, six Australian shepherds and six hounds. The owner, Daniel McCollum, was later charged with involuntary manslaughter.
Related articles:
08/28/19: 2019 Dog Bite Fatality: Owner of Doberman Pinscher Show Dogs Found Dead...
02/28/19: 2019 Dog Bite Fatality: Greenville Woman Severely Mauled by Her Own Dogs Dies...
---
Baseline reporting requirements:
Law enforcement departments across the United States should release consistent "baseline" information to the media and the public after each fatal dog mauling,
including these items
.