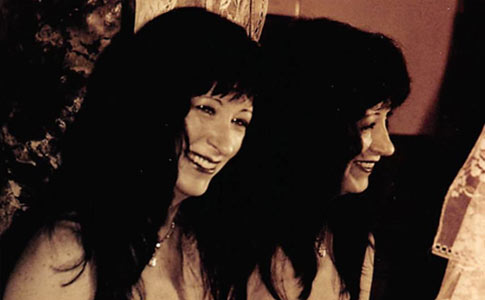 Klonda Richey was brutally attacked and killed by her neighbor's dogs in Dayton, Ohio.
---
In March of 2020, it was announced that a $3.5 million dollar settlement had been reached in the lawsuit filed by Klonda's estate against former Dog Warden, Mark Kumpf, and the Board of County Commissioners of Montgomery County. The lawsuit was filed in 2015. The subsequent years of litigation and final settlement brings some closure to Klonda's survivors, her sister and brother.
---
09/11/14: Prosecutor Fails to Deliver
A Montgomery County grand jury did not return any indictments for Andrew Nason and Julie Custer, whose two dogs horrifically killed Klonda Richey on February 7. Montgomery County Prosecutor Mat Heck Jr. held a press conference today, of which we only saw the last part. Heck essentially stated that because there were no witnesses, there are no criminal charges. Heck blamed Richey's preventable death on a "community" fail. Heck's statements are inexcusable.1
In a grand jury proceeding, the prosecutor runs the show. Montgomery County Prosecutor Mat Heck Jr. is responsible for the return of no indictments. The administrative, legal and law enforcement system failed Richey over and over again, which led to her brutal death. After she died, these systems failed her again. In Dayton and Montgomery County, Ohio, public execution by your neighbor's dogs comes without consequences. Nason and Custer face no felony charges.
[Grand jury] proceedings are usually one-sided, and are very different from a trial. Unlike a public trial, the accused person is not present (unless he or she is called as a witness), nor is his/her counsel present (even if he is called as a witness). Also, witnesses are not cross-examined. Not even a judge is present in the grand jury room, although a judge will be contacted if a witness refuses to answer a question and the prosecutor wishes to cite the witness for contempt.
--- snip ---

Further, information obtained by illegal police investigation, unconstitutional surveillance, or by unreliable means, can be heard and relied upon by grand jurors, even though that information would not be admissible if the case proceeded to trial. Finally, even if a prosecutor knows of information which would help show that the accused person is innocent, he is not required to present it to the grand jury. - Professor Margery B. Koosed, Ohio State Bar Association
"Continuous" Efforts by Victim
On the morning of February 7, Klonda Richey was brutally killed by her neighbor's two "mastiff-mix" dogs. Her naked, bloody body -- the dogs stripped off all of her clothing -- was found face down in the snow in front of her home. Prior to the deadly attack, Richey had filed 13 complaints with animal control (ARC) and made 46 calls to Montgomery County Regional Dispatch Center related to her neighbor's dogs and home between December 2011 and her death.
The problems with her neighbors and their two dogs had become so bad that Richey installed surveillance cameras on her home and built a high two-tiered security fence to protect herself and her cats from these dogs. 16 months before her death, Richey filed a civil stalking protection order in court against Nason. The order was denied by Magistrate Kristi Wuebben in February 2013. Richey appealed the decision. Judge Michael Krumholtz denied her appeal the following month.
Klonda Richey now lives in the sky. There will be no justice for her barbaric death.
02/21/14: Citizens Speak to Commission
Following the preventable dog mauling death of Klonda Richey, Dayton citizens appeared before the City Commission on Wednesday, complaining that public safety has evaporated in the area, with the problem of loose aggressive dogs, gunfire and other problems plaguing the area. Terms brought up by citizens included, we live in a "crime containment zone," there is a "systemic dysfunction" in law enforcement and "city authorities have breached their contract with citizens."
Mayor Nan Whaley addressed meeting:

"Every one of us know or have been a part of some of these issues with dogs and being unsure about what is going on ... It is a tragedy that someone's life is lost over it. I think the best thing we can do is figure out how to make sure that no one else's life is lost in the future. I talked yesterday with three state representatives, Rep. Butler, Rep. Winburn, Rep. Strahorn. We will be sending a letter with recommendations to the state legislature on ways that they can tighten up their law. Specifically, I think it is bothersome to us, and I have told them this, that Animal Resource Center can be contacted by someone nine times, and there is no requirement for them to call back. So that is one place where the state legislature can take a more active role ... they are very interested and engaged with this issue ... they are very interested in working on the state law issue."
Read more about the utter failure of the Animal Resource Center at the Scorched Earth blog.
02/12/14: Victim Made 16 Calls to 911
In addition to filing a civil stalking protection order in court, which was suggested by police, Klonda Richey, made 16 calls to 911 in the last year to report problems with her neighbor and his dogs. During a July 2, 2013 call, Richey told dispatchers, "I've made a lot of calls about this neighbor next door to me and his pit bull-mastiff ... I tried the civil protection order and I got brushed aside by those judges as a neighbor dispute. It's gone way beyond a neighbor dispute," Richey said.
According to the 2 News article, Richey also stated, "This is nuts," Richey told the dispatcher. "This is constant intimidation thing. I lost my last case and it was the police who suggested I do the civil stalking protection order." On February 7, Richey was savagely struck down by her neighbor's two pit bull-type dogs in a sustained attack in front of her home. Today, Dayton Mayor Nan Whaley said that current state legislation (that repealed the longstanding pit bull law in 2012) is "weak."
Mayor Whaley also said, "Our police department sees a lot, but this is something that has really affected them as well." Readers must remember that as horrific as shooting homicides are, most bullet injuries do not produce injuries like a fatal pit bull mauling -- parts of a person's face, arms, legs or scalp ripped off, deep tearing injuries covering the victim's body, blood soaked everywhere, in the case of Richey, across white snow, and finally, the visual evidence of a prolonged struggle.
We believe that Dayton police will do everything they can to ensure that felony criminal charges are brought against the dogs' owners.
On Friday, Dayton police released Richey's surveillance videos that she submitted as evidence when trying to obtain the civil stalking protection order against her neighbor. Richey is in the midst of having her own privacy fence built during the footage. The videos clearly show the man using intimidation tactics with his own presence and his dogs. Multiple shots show the dogs loose on her property and exhibiting aggression. Richey's neighbor was indeed operating a terror campaign.
02/11/14: Victim Sought Protection
In addition to the laundry list of complaints documented about the dogs that horrifically killed Klonda Richey -- coroner Harshbarger stated Monday: "The injuries are multiple and severe and clearly happened while she was alive ... It is a significant period of time that she was aware, cognizant of what was happening." -- court records show that Richey filed for a civil stalking protection order on September 12, 2012. Included in the filing is a letter to Andrew Nason.
I have 24 years of my life and memories here before the deaths of my Dad, Mother, husband. I am not leaving.

You have little time here with no emotional attachment. House is a trainwreck; no idea why you chose it when so many better ones are on the market w/few minor repairs necessary.

You paid 8k. I'll pay $3900 cash -- don't really want the house, but do want the trauma to my cats and fear to end. (They only go to that house because empty so long).

If you want to hurt me, shoot or stab me. Leave cats in peace. - Klonda Richey
Magistrate Kristi Wuebben did not grant the protection order. Klonda Richey is now dead.2
Additionally, 2 News questioned Montgomery County Animal Control Director Mark Kumpf, who is now sitting on a pile of evidence showing his department's complete failure of duty to Klonda Richey. Kumpf called her death a "tragic accident" and "there is nothing foreseeable or doable" to prevent this type of occurrence. Kumpf played an active role in repealing Ohio's longstanding pit bull law, which prima facie declared all dog breeds "commonly known as a pit bull dog" vicious.
955.11 - (iii) Belongs to a breed that is commonly known as a pit bull dog. The ownership, keeping, or harboring of such a breed of dog shall be prima-facie evidence of the ownership, keeping, or harboring of a vicious dog. - 955.11, Ohio Revised Code, 1988 to May 22, 2012
The new state law, according to Kumpf, "basically levels the playing field for all breeds of dog" ... "Other than the one dog, we've had our hands tied," Kumpf said in a February 2012 article. "Kumpf was part of a group involved in rewriting the bill introduced last January ... If signed by the governor, the law would allow animal control officers to designate any dog as "nuisance," "dangerous" or "vicious," regardless of breed. Violators could be fined or face felony sanctions."
So what happened? Mark Kumpf should be fired for total failure of duty.
Richey had surveillance cameras installed on her home. That video is now in the hands of Dayton police. Remember what Harshbarger said, "It is a significant period of time that she was aware, cognizant of what was happening." We predict that it was at least a 10-minute relentless, violent attack by two dogs that fall under the designation of a dog "commonly known as a pit bull dog," in Ohio jurisdictions that continue to have breed-specific pit bull laws, Dayton, sadly, not being one.
02/10/14: Autopsy Results Announced3
On Monday, Montgomery County Coroner Kent Harshbarger said that Klonda Richey died of blood loss. "The injuries were severe and multiple," Harshbarger said. "This is one of the worst that we've ever seen," he said. The crime lab is now working to match dental impressions left on Richey's body with the teeth of the two suspected dogs. After the barbaric attack upon Richey, police officers shot and killed both male dogs; their remains have been preserved as evidence.
On Sunday evening, both dog owners, Julie Custer and Andrew Nason, were released from jail. Dayton Police Sgt. Richard Blommel explained their release, "Due to the complex nature of the laws concerning animals, we just felt that at this point it would be better off to get our ducks in a row before we proceeded any further." Blommel said that police continue to investigate and will meet with prosecutors once again when they feel there is enough evidence for an indictment.
New information was also provided about previous complaints involving the two dogs (now being identified by the coroner as "cane corsos"). Both Montgomery County Animal Resource Center (ARC) and the Sheriff's Department have handled multiple complaints about the dogs at large. Many of the complaints, dating back to 2012, stem from an anonymous female who said the dogs were loose and aggressive; other complaints involved barking dogs or not having enough food.
In a March 16, 2013 report, a woman called the ARC to report that the mailman would no longer deliver mail to the street until a loose dog problem was resolved. "The dog has come after (the complainant) before and she states that now (the owner) will let his dog loose to go after her and her cats," the report states. Klonda Richey had 20 beloved cats in her home. After that report, an ARC employee left a warning on the door of 35 E. Bruce after knocking and receiving no answer.
See: Documents showing complaints from May 2012 to February 7, 2014
A Preventable Horror Story
An Associated Press article added that Richey was terrified of the two dogs. According to people that she knew, Richey had complained many times about the dogs and sought help from various public agencies. Richey had been harassed by the dogs' owners and built a high fence to protect herself and her 20 cats, said acquaintances interviewed by the Dayton Daily News (behind a paywall). Friends and co-workers of Richey said the problem had been going on for three years.
"She's always been terrified of those dogs," said Tim Bridwell, a friend who worked with Richey at Montgomery County Job & Family Services. Bridwell said that Richey told him that she tried to work through the legal system to get protection from the dogs, but felt that no one believed her. "She told me, and a lot of other people, she was afraid those dogs were going to kill her," Bridwell said. On Friday, February 7, that is exactly what happened when she stepped outside her door.
---
02/07/14: Mauling Victim Identified
When the evening news cycle unfolded, many new details were provided. The Montgomery County Coroner's Office identified the fatal dog mauling victim as Klonda Richey, 57-years old. An investigation by 2 NEWS showed that she worked for the Montgomery County Department of Job and Family Services for 25 years. The investigation also showed that six 911 calls were made about a dog at 35 E. Bruce Ave (from 2013 to present); five of them were made by Richey herself.
A multitude of pit bull deflection breed names have surfaced thus far, including: mixed-breed, mastiff-mix, bullmastiff and mastiff-cane corso mix. Ohio is unique in that it formerly had a statewide pit bull law (1988 to 2012). During this period, and still today, the definition of a pit bull is broadly defined as a dog "commonly known as a pit bull dog" and includes the gamut of pit bull derivatives: American bulldogs and pit bull-mastiff mix breeds (cane corso, presa canario, etc).4
Mark Kumpf, Director of Montgomery County's Animal Resource Center, told 2 NEWS he was aware of nine complaints, but, he said, "we've never located them or seen [the dogs]." Kumpf's agency had never even SEEN the dogs. They are listed in the licensing database as "mixed-breeds," a label presumably given by the dogs' owners. This did not stop Kumpf from telling media outlets the dogs were "mastiff-mixes" to deflect early police reports of the dogs being pit bulls.
Further, a hot tipper sent in this horrific detail about one of the dogs' owners, Andrew Nason: September 2012, booked into Montgomery County Jail on suspicion of endangering a child. The child wound up in intensive care after Nason said the child fell down a flight of stairs. The law is no stranger to these dog owners, Custer and Nason, who of course had to add pit bull-type dogs to their home. Julie Custer's Facebook page shows multiple children and her fatally attacking dogs.
Finally, the Dayton Daily News is claiming that this is the third fatal dog attack in Montgomery County in the last 17-months. We believe it is the second fatality, the first being the death of Dawn Jurgens, 76, of Trotwood in September 2012. The possible third fatality occurred in Miami County. In late November 2012, Elizabeth Hirt, 93, was badly injured by her two Boston terriers. She died on December 11, 2012, according to her obituary. We have little other information about her death.
02/07/14: Dog Owners Identified
WDTN names the dogs' owners as Julie Custer, 25, and Andrew Nason, 28; both are being charged with reckless homicide. Sgt. Richard Blommel told WDTN, "It's not like the dogs' owners were four houses down. They were right next door," Blommel said. "I can't imagine the blood curdling screams of someone being attacked would not be heard by someone who lives next door," Blommel added. Both Custer and Nason were booked into the Montgomery County Jail.
02/07/14: Dog Owners in Custody
Dayton Daily News video coverage shows the two owners of the dogs handcuffed and being hauled away by Dayton police. Authorities believe the 57-year old victim walked outside early this morning to take out the trash or pick up a package when she was attacked and killed by the two loose dogs, now being described as pit bull-mastiff mixes. The victim was discovered at about 8:20 am Friday morning, after police received a report of a naked woman on the sidewalk.
When officers arrived on scene, the two dogs charged the officers who then shot both animals to death. Police have received nine previous complaints about the dogs running at large, and both dogs are licensed, according to authorities. Police said the victim did have a coat on when she walked outside, but the dogs "tore the woman's clothes off during the attack." It is unknown what degree of charges, if any, the two dog owners face. Homicide detectives continue to investigate.
Criminal Charges in Ohio?
There have been 11 fatal dog maulings in the State of Ohio since 2005, only one, the death of Ernie Assad, resulted in criminal charges. In that case, the dogs -- a pit bull and American bulldog -- belonged to former Cleveland Browns tight end Darnell Sanders, who had asked a friend, Natalie Gruttadauria, to watch them while he was away. The dogs got loose and attacked Assad while he was watering plants in his backyard. Charges against Natalie were later dismissed.5
02/07/14: Pit Bulls Kill Woman
Dayton, OH - In a developing story,6 Dayton Police report that a woman was killed by two pit bulls outside her East Bruce Avenue home. In a horrific, but predictable scenario, the news article bluntly states: "Dayton Police say they came upon the woman's body on the sidewalk. A nearby neighbor called 911 and reported seeing the body on the sidewalk. She said the body was face down and naked." Officers shot and killed both pit bulls suspected to have attacked the woman.
A number of fatal pit bull attacks involve the victim being stripped naked -- including their shoes -- during the violent attack.
Police obtained a warrant for 35 East Bruce Avenue, where they arrested two people, a man and a woman, on suspicion of the owning the two pit bulls. The deceased woman's identity has not been released, pending notification of family members. What is known is that this woman died a violent death at the jaws of two pit bulls, and as she tried to protect herself, the dogs ripped off her likely substantial clothing (snow) leaving her dead and completely naked on a sidewalk near her home.
View the DogsBite.org Google Map:
Ohio Fatal Pit Bull Maulings
.
1
Commenter Tipton said it best, "Prosecutor needs to go bye bye."
2
Richey also filed an appeal, which was denied by Common Pleas Court Judge Michael Krumholtz in February of 2013. Between 2011 and 2013, Andrew Nason had three other protection orders filed against him, none of the three by Klonda Richey. All three were dismissed.
3
The original Dayton Daily News article that was linked to was live for about 24 hours then removed by the newspaper (or placed behind a paywall). That is pathetic. DogsBite.org will no longer link to "any" Dayton Daily News article. The original link has been replaced with a WHIO.com article that is closely related.
4
Ohio v. Anderson, 1991, Supreme Court of Ohio - "Appellee's contention is based on the confusion which he believes has arisen as to whether the statute covers only purebred pit bulls or mixed breeds as well. We perceive this as a problem of semantics alone. If a dog possesses the physical and behavioral traits discussed in this opinion, then its owner must comply with the statute or risk arrest and prosecution for noncompliance. The formal breed name which has been assigned to the dog is not relevant... Ohio's pit bull statute is the product of a prudent legislative compromise and sound public policy. Appellee's brief suggests that if the legislature had referenced particular dog breeds, such as the American Pit Bull Terrier, the American Staffordshire Terrier, and the Staffordshire Bull Terrier, then the statute would be constitutionally viable. Since we find the phrase "commonly known as a pit bull" sufficient to inform a dog owner of ordinary intelligence as to the conduct prohibited, we find this argument unpersuasive. Moreover, sound public policy compels us to find the Ohio statute superior to those statutes which rely on recognized dog breeds."
5
Scroll down to: What happened in the case of two dogs that mauled an 82-year-old man outside his Parma home on April 13, 2005? Notably, the charges were merely misdemeanor charges.
6
This is a developing story -- a slightly newer article is naming the dog breed "mastiff-mixes."
Related articles:
03/20/20: $3.5 Million Settlement Reached in Dog Mauling Death of Klonda Richey
09/05/12: 2012 Dog Bite Fatality: Trotwood Senior Citizen Killed by Own Dogs
10/21/10: State Law Only Allows for Meager Charges After Near Fatal Mauling
02/07/10: Tom Skeldon, the 'Biased' Blade and Recent Ruling Halting Enforcement of Toledo...