Tuesday, February 5, 2008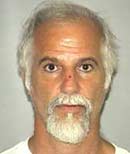 Commericial Breeder vs. Hobby Breeder
Boca Raton, FL - On a farm west of Boca Raton, the Centurion dogs are busy breeding. The dogs' owner, James Marinakis, calls them hybrids. Palm Beach County officials say he's trying to get the mastiff–Shar-Pei mix recognized as its own breed by the American Kennel Club.
Animal Control Director Dianne Sauve says he's creating dogs with severe medical problems and not providing veterinary care. Despite years of complaints and a stack of citations, Sauve has been prevented from acting. Marinakis cannot be "forced" to get a commercial breeder license, which would require him to follow stricter regulations. This is because he does not sell the pets, and under county rules, there are no regulations on hobby or backyard breeders.
Presently, county commissioners are considering new regulations. The rules would require all breeders to get a permit -- regardless if they give away or sell the animals -- and follow stricter requirements. Backyard and hobby breeders would be required to obtain a permit from the county and would be prevented from breeding their animals more than twice a year.
The proposed regulations, intended to reduce the number of unwanted pets killed at the county's animal shelter, also would require all pet owners to sterilize their animals unless they sign an affidavit agreeing not to breed them.
Dog breeder and fancier groups, including the American Kennel Club, oppose the regulations. They say the rules punish responsible pet owners and will only encourage residents not to license their pets. In newspaper advertisements, several groups are urging residents to call and write commissioners in opposition.

Please donate to support our work
DogsBite.org is a 501(c)(3) tax-exempt public charity organization. Learn more »
posted by
|
permalink
|
4 comments
|

email
|

blog rss
|

comment rss

4 comments:

Anonymous | 2/06/2008 12:55 AM | Flag
I like the red dot; it really adds the the three-eyed theory of a monster.

Anonymous | 2/06/2008 7:23 AM | Flag
There is often a fine line between "breeders" and "hoarders". This individual seems to suffer from the psychiatric condition known as hoarding. There should be some way to clasify someone as being a threat to the health and safety of the community because of their psychiatric hoarding condition. Many communities limit the number of animals you can keep on a property, I don't understand why this community doesn't.

Also, animal welfare groups need to publicize this case and let the public know what is going on at this property. This is classic animal cruelty, and should be stopped.

Anonymous | 2/06/2008 1:44 PM | Flag
Unfortunately, most animal "welfare" groups oppose any regulation of the dog industry. It's bad business.

Packhorse | 7/29/2011 3:20 PM | Flag
Of course the AKC, the puppy mill's champion, crops up again.