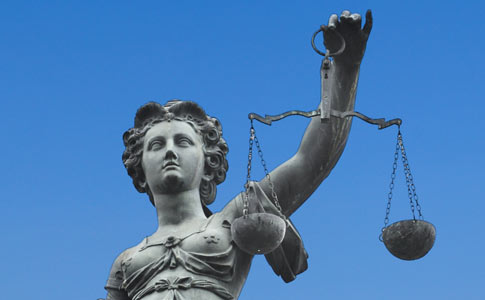 The United States Supreme Court affirms breed-specific ordinance is constitutional.
For years, the pit bull lobby has claimed that breed-specific legislation (also known as BSL) is unconstitutional -- but now the Supreme Court of Ohio has joined courts in Washington, Colorado, New Mexico, Florida, Arkansas, Iowa, Kansas, Utah, Wisconsin, and Kentucky in ruling that BSL is, indeed, constitutional when properly written. On February 19, 2008 the United States Supreme Court handed the pit bull lobby another defeat when it refused to hear their appeal from the Ohio Supreme Court's decision in City of Toledo v. Tellings, 871 N.E.2d 1152 (Ohio, August 1, 2007).
The high court's order simply stated: "The motion of American Rottweiler Club, Inc. for leave to file a brief as amicus curiae is granted. The petition for a writ of certiorari is denied." Tellings v. Toledo, Ohio, No. 07-8545.
Basically, the high court said -- no, we're not going to hear the pit bull lobby's appeal, but if we had heard it, the ARC could have filed a friend-of-the-court brief. The U.S. Supreme Court's rejection of the appeal, viewable here, makes the Ohio Supreme Court's decision final. There is no further appeal.
The Tellings case arose from Toledo's pit bull ordinance, which limits every person to owning no more than one pit bull and requires that pit bulls be muzzled when they are off their owners' property. Pit bull advocates had argued that the law was unconstitutional on several grounds, all of which the Ohio Supreme Court rejected:
Procedural due process

: Procedural due process means that when a government agency is going to deprive people of a property or liberty interest, it must give them notice and an opportunity to be heard. The Ohio Supreme Court found that the text of the law itself gives sufficient notice, because it subjects all pit bulls to the ownership and restraint requirements. Paul Tellings had notice of what he had to do, and he had the opportunity to be heard when he defended himself against the criminal charges that were brought when he violated the law.

Substantive due process

: Substantive due process means that when a legislature is making a law, there's a constitutional limit to the controls it can place on the citizenry. To be constitutional, a law governing dogs only has to be "rationally related to a legitimate government interest." The Ohio Supreme Court found that the City had a legitimate goal of protecting humans from dog attacks, and that special regulation of pit bulls is rationally related to that goal because pit bulls, compared to other breeds, "cause a disproportionate amount of danger to people."

Equal protection of the laws

: Equal protection of the laws means that the government can't apply the law unequally to different people; it also means that a legislature can't single out a group of people for unfair disadvantage. However, that doesn't mean that the law can't make distinctions between people – all laws do that. If the law doesn't single out a "suspect class" (such as groups based on sex, age, race, religion, or ethnic background), it doesn't violate equal protection if it's rationally related to a legitimate government interest. Pit bull advocates claimed that the law violated equal protection because not all pit bulls are vicious, and other breeds also bite. The Ohio Supreme Court disagreed – just like on the substantive due process question, the special classification of pit bulls has a rational relationship to the law's goal, and so doesn't deny equal protection.

Void for vagueness

: To satisfy due process, a law must clearly tell people which acts are allowed and which are prohibited; a law that is too vague is called "void for vagueness." Pit bull advocates claimed that it was too difficult to tell which dogs were pit bulls and which were not. The Ohio Supreme Court rejected this argument, finding that the term "pit bull" can be understood from physical and behavioral traits combined with "the commonly available knowledge of dog breeds typically acquired by potential dog owners or otherwise possessed by veterinarians or breeders" which would be "sufficient to inform a dog owner as to whether he owns a dog commonly known as a pit bull dog." Tellings, 871 N.E.2d at 284, quoting State v. Anderson, 566 N.E.2d 1224 (Ohio, 1991).
So, let's put to rest the tired claim that breed-specific legislation is unconstitutional -- that's just plain wrong, and court after court has said so.
The truth is that although the pit bull lobby loves to say that breed-specific legislation is unnecessary, and that it is irresponsible owners who cause the trouble, we don't hear any ideas from them as to how to actually draft a law that effectively targets bad pit bull owners and prevents the horrific injuries that these dogs can inflict. For all the energy and money that the pit bull lobby puts into litigating BSL all over the country, one would think that they could put their heads together and come up with some bright ideas. Until they do, those of us back in the real world will probably continue to rely on breed-specific legislation, even if it does inconvenience good pit bull owners.
Related material:
US Supreme Court Denial: Tellings v. Toledo, Ohio, No. 07-8545