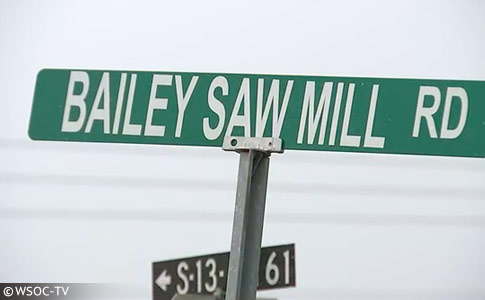 Scottie Brigman, 34, was found dead covered in bite marks with four pit bulls nearby.
Man Found Dead
Chesterfield County, SC - Earlier today, the Chesterfield County Sheriff's Office reported that on May 14, deputies responded to a dirt road off of Bailey Saw Mill Road in the Ruby area of the county, due to a man lying in the road. As deputies were traveling down the road, they observed several dogs in the area. "When deputies arrived on the scene, they found a deceased, white male with his clothing shredded, and bite marks," states a press release by the sheriff's office.
"Coroner Kip Kiser identified the male as Scottie Brigman, 34 years of age. Brigman has been sent for an autopsy and we are awaiting the results. Four dogs have been taken from the area and are being sent for dental impressions," states the release. Of the four pit bulls; one was a stray and three belonged to a resident. "Once we got a manner of death, we could take it to the solicitor and seek charges against the owner of those three pit bull dogs," Capt. Wayne Jordan said.
When some of our patrol units arrived they did see the dogs on scene waiting around the body. They had to basically shoo the dogs away. - Capt. Wayne Jordan, Chesterfield County Sheriff's Office
According to Traci Smith, who lives in the area, this is not the first attack by these dogs. Last month, when she was riding her horse down that same dirt road, the dogs attacked her horse. "They were biting my horse from the front, from the back, all directions. And he was freaking out like you would expect him to do. He was jumping in the air, bucking, trying to run away but they were surrounding him and he couldn't get away," Smith told WSOC-TV in a telephone call.
View the DogsBite.org Google Map:
South Carolina Fatal Pit Bull Maulings
.
Related articles:
04/22/22: 2022 Dog Bite Fatality: Woman, 45, Killed by Own Dog in Newberry, South Carolina
03/24/22: Man Charged After Vicious Dog Attack Left Woman with Catastrophic Injuries
12/10/21: 2021 Dog Bite Fatality: Woman Killed by Dog Pack in Sumter County, South Carolina
---
Baseline reporting requirements:
Law enforcement departments across the United States should release consistent "baseline" information to the media and the public after each fatal dog mauling,
including these items
.