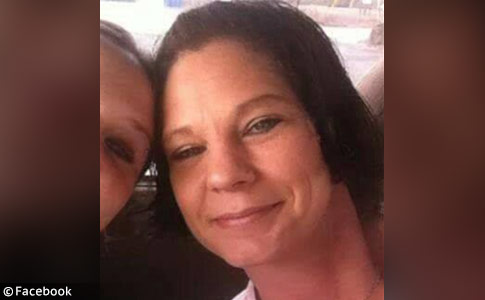 Erin Beach, 45, died after being attacked by her own dog at a home on Apple Orchard Lane.
Woman Killed by Dog
Newberry, SC - A 45-year old woman is dead after being attacked by her own dog, according to the Newberry County Sheriff's Office. EMS and sheriff's deputies responded to call on Apple Orchard Lane at about 12:53 pm on April 21. Both agencies said the dog showed "very aggressive behavior" toward them -- the dog was dispatched at the scene. Newberry County Coroner Laura Kneece identified the woman as Erin Beach and that the dog involved belonged to the victim.
Investigators do not know what provoked the attack. An autopsy has been scheduled for Beach this week, reports WLTX. A necropsy is also scheduled for the dog to identify what, if anything, caused the attack. Beach's death remains under investigation by the sheriff's and coroner's offices. According to Beach's Facebook page, she owned two dogs up until recently, a Dogo argentino and a pit bull. The Dogo died last September. Beach was "heart broken," at that time.
Beach's death occurred on the same day that 59-year old Maria Perez was found dead in her home after being mauled by two family pit bulls in Mission, Texas, and one day after 38-year old Cyrus Talkington was attacked by a dog and died in Wichita, Kansas. The breed of dog involved in Talkington's death has not been released. Also reported today is a suspected fatal dog attack on the Wind River Indian Reservation on April 10. A dead pit bull was seen at the scene the next day.
Friday Update
A new video released by WLTX states that police had to shoot four bullets into the dog, killing it, because it was so aggressive. Sheriff Lee Foster said that in his 33 years of service, he's never seen anything like this attack. "We've had dog attacks before," Foster said. "But nothing, ah, nothing of this nature." After talking to family and friends, Foster said the dog had no history of being aggressive. Unpredictable, explosive aggression in pit bulls, however, is well-identified.
---
View the DogsBite.org Google Map:
South Carolina Fatal Pit Bull Maulings
.
Related articles:
04/22/21: Jayce's Law Has Hearing: Powerful Testimony by Charleston Humane Society...
04/12/21: South Carolina 'Fertile Pit Bull' Bill is Back with Lower Fees and Support from...
---
Baseline reporting requirements:
Law enforcement departments across the United States should release consistent "baseline" information to the media and the public after each fatal dog mauling,
including these items
.