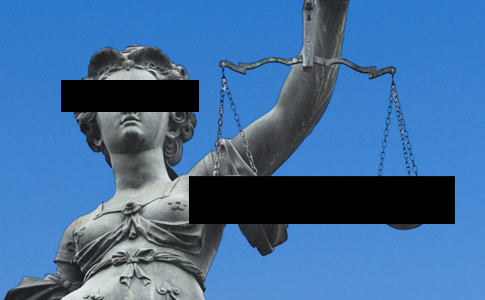 Guest Writer Dog Lover asks, "Why aren't dangerous dog owners charged with animal cruelty?" This editorial is part of our ongoing series: Perspectives of Advocates.
---
Every day I see news articles about pets and farm animals being mauled or killed by pit bulls or other dangerous dog breeds. Touching pictures of other people's pets or farm animals mauled or killed are often featured in the articles and never fail to bring tears to my eyes. When you read the details of the article, the attacking dog owners are seldom ticketed and rarely face criminal charges. Each time I read one of these articles detailing the suffering of the pet and the anguish of the victim's owner, I ask myself why the attacking dog owner was not charged with animal cruelty.
Two of my small dogs have been attacked by loose pit bulls. One of my small dogs was injured enough to necessitate $2,000 in vet bills, but fortunately survived and fully recovered. My other dog was so severely mauled that the emergency vet said that he had never seen a dog suffer such grievous injuries and still be alive. After reviewing the X-rays showing the extent of my beloved dog's internal injuries, I regretfully decided to have him euthanized. My dog was so weak from the injuries he had sustained from that brutal pit bull attack, the vet said he was already very near death when he was administering the drugs. I was heartbroken when my beloved companion took his last breath.
Both of my dogs suffered physically and emotionally from being attacked by someone else's pet. The dire consequence of one of those attacks was that my dog's life was stolen from him. How is that not considered animal cruelty? The attacking dog owners were not charged after either attack. They were not even ticketed for allowing their dogs to roam. I was told by the authorities that dog-on-dog attacks are considered civil and not criminal issues. That leaves the onus on the victim to hold the attacking dog owner accountable for vet and medical bills. The fact that a companion animal you loved and cherished was injured or killed as the result of a dangerous dog owner's negligence appeared to be irrelevant.
Many states and municipalities have included animal cruelty in their animal ordinances. But the animal cruelty statutes only seem to address neglect or cruelty toward an animal by its owner. The animal cruelty statutes don't address or are seldom applied to the cruelty suffered by pets or farm animals that are attacked by dogs owned by someone else. It is inconceivable to me that the suffering an animal experiences during a mauling by someone else's dog(s) is not just as cruel as neglect or mistreatment to an animal by its owner. When I asked the police officer why the dog owner wasn't charged with animal cruelty after my dog was fatally mauled, he shrugged and said that's not what they consider animal cruelty. I asked him why not and he said that it would be a matter of proving intent. It makes no sense to me why not controlling and containing one's dog and allowing it to roam and injure another animal wouldn't show intent.
The reason given by the authorities for why dog attacks on animals are considered civil matters instead of criminal is that dogs are considered property. That doesn't make sense either considering that theft or vandalism of one's property would result in the arrest of the perpetrator while an attack on one's pet by someone's dog is not. It is outrageous that the mauling or death of someone's pet is considered less important in the view of the law than broken windows or a stolen TV set.
It also makes no sense that a dangerous dog owner is not charged with criminal trespass when their dog enters another person's property and causes harm. Too often roaming dangerous dogs maul or kill pets in their own yards. Even worse, dangerous dogs too often enter other people's homes by screen doors, windows or pet doors to harm or kill resident pets. If these types of home invasion attacks were taken seriously by the authorities, it would make sense to charge the dangerous dog owner with criminal trespass.
A commonality stated in news articles when loose dog(s) attack is that the attacking dog was loose because it "somehow" escaped. I'm always baffled by the use of the word "somehow" because it implies that dogs become loose for some unexplained or mystical reason instead of the failure of a dog owner to control and contain their pet(s). The fact that the dog is loose is considered an accident regardless of an attack on someone else's animal. The word "somehow" is even used when a dog has a history of being loose. Why are dangerous dog owners given a pass when the consequence of their failure to control and contain their dog results in the injury or death of someone's else's animal?
I am also outraged when someone is charged with animal cruelty after defending themselves or their animals against someone else's dog that is attacking or menacing. It makes no sense that the fault is solely levied against the victim instead of the owner of the dog that was doing the attacking or menacing.
There were at least 46 reported dog attacks in the US in 2020 that resulted in a human fatality. There are numerous maulings every year from dog attacks where humans suffer a range of injuries from relatively minor to life-altering debilitation. I have been waiting since 2013 for these maulings and deaths of humans to cause widespread public outrage, but it never seems to happen. Since the death and injury to humans attacked by dogs is tolerated and mostly ignored by the authorities and the public, I guess I shouldn't be surprised when the injury or death of someone's pet is tolerated and ignored.
Dog attacks will continue to happen with increased frequency and severity if dangerous dog owners are not held criminally accountable. Holding a dangerous dog owner accountable and charging that person with animal cruelty and/or other criminal charges when their dog attacks another person's animal would be an important way to deter future attacks and increase public safety.
---
Note from DogsBite.org
As painful as Dog Lover's editorial is, it is important to state that animal cruelty laws are to punish people for their own actions, not the actions of their pets. Instead of stretching animal cruelty laws for this purpose, which comes with the onus of having to prove intent "beyond a reasonable doubt," there are laws, when enforced, that do address these issues.1 For example, the model Dangerous Dog Law and Irresponsible Dog Owner Law created by attorney Kenneth Phillips.
1
Example of criminal intent: A person who possesses and trains dog(s) with the intent that such dog(s) engage in dogfighting can be charged with animal cruelty and animal fighting laws.
Related articles:
12/16/20: Perspectives of Advocates: Ann Marie Rogers, Animal Welfare Advocate
12/04/20: Perspectives of Advocates: We've Heard It All Before! by The Old Timer
11/27/20: Perspectives of Advocates: Pit Bull Lobby and Tobacco Institute by Lucy Muir
11/17/20: Perspectives of Advocates: My Take on Pit Bulls by Carol Miller