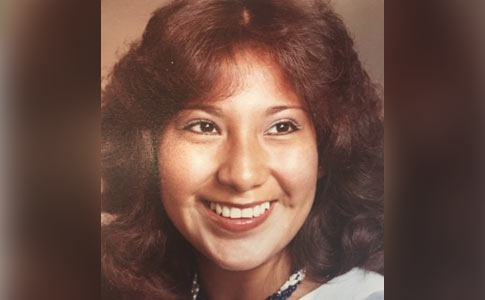 Police believe Kay Torres died after being attacked by a pack of dogs at Taos Pueblo.
Woman Killed by Dogs
Taos Pueblo, NM - Law enforcement believe a woman was killed by a pack of dogs on tribal land in early January. Taos Pueblo Gov. Edwin Concha confirmed that the New Mexico Office of the Medical Investigator is looking into her death. The obituary for 52-year old Kay Torres states she passed away unexpectedly on January 8. Her sister, Sandra Bible, said Torres had worked for Taos Pueblo Head Start as well as Taos Public Schools over the years, reports Taos News.
According to a Taos County dispatch log, a caller reported seeing Torres' body surrounded by a group of dogs that were attacking her near the intersection of Leaf Arrow Lane and Willow Lane. The caller fended off the dogs with a stick. When the dogs moved away, the caller could see bite marks on Torres' arms and legs. "It appears that Kay Torres was killed by a pack of dogs," Taos Pueblo Tribal Police Officer James Gladeau reported from the scene, according to the log.
The New Mexico Office of the Medical Investigator has not confirmed the cause of death in a reported dog mauling that occurred eight days ago.
The log report did not indicate how many dogs were involved or if the dogs were later captured. According to Bible, loose dogs have been an ongoing issue in the community. "We've been hearing that this was not the first dog attack on tribal land," Bible told Taos News. "They have something out there where you're not supposed to have more than two dogs. But everybody has more than that. There's no control on the reservation." Tribal policy limits households to two dogs.
Kay left behind six children, according to her obituary. One of her children, Nightwalker, posted on Facebook on January 12, "I love you so much! Watch over all us and now you can rest. She might of been struggling with life but she always stayed fighting and made the best of things even if we didn't have a whole lot." Bible, who lives in Tulsa, told Taos News she and Torres are Taos Pueblo and Muscogee, a tribe based in Okmulgee, Oklahoma. Torres later settled at Taos Pueblo.
Fatal Dog Attacks on Reservations
Our nonprofit has recorded 12 fatal dog attacks on Indian reservations since 2007. The actual number is unknown, as media reports are often limited on tribal lands. Reservations in Arizona and New Mexico have the most fatal dog maulings. Pack attacks involving loose dogs -- loose dogs that have owners -- are the most common scenario. Several years ago, two fatal attacks on adjacent reservations in South Dakota, Rosebud and Pine Ridge, drew significant media attention.
View the DogsBite.org Google Map:
Fatal Dog Attacks on American Indian Reservations
.
---
Learn about breed-specific laws on Indian reservations in our Breed Safety Laws section.
Related articles:
07/23/16: 2016 Dog Bite Fatality: Pack of Pit Bulls Kill Boy on Navajo Nation Reservation
03/17/15: 2015 Dog Bite Fatality: Woman Killed by Dogs on Rosebud Indian Reservation
11/22/14: 2014 Dog Bite Fatality: Pack of Dogs Kills Child on Pine Ridge Indian Reservation
---
Baseline reporting requirements:
Law enforcement departments across the United States should release consistent "baseline" information to the media and the public after each fatal dog mauling,
including these items
.