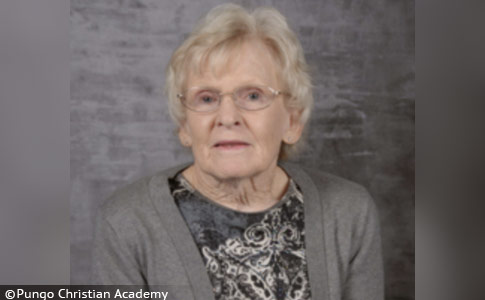 Brenda Hamilton, 77-years old, died after being attacked by an animal in Pantego.
Woman Dies
Pantego, NC – A 77-year old school teacher attacked by an animal Friday has died of her injuries, according to a Facebook post by Pungo Christian Academy. Brenda Hamilton, 77, of Pantego, was attacked on Indian Run Road. She suffered severe injuries and was listed in critical condition late Saturday at Vidant Pitt Hospital, according to a news release from the Beaufort County Sheriff's Office. School officials announced earlier today, "Mrs. Hamilton has gained her wings."
On Friday, the Beaufort County Sheriff's Office responded to a 911 call about an animal attack on Indian Run Road. Paramedics arrived to find Brenda Hamilton, 77, with severe injuries due to the attack. Sheriff's investigators, along with North Carolina Wildlife Resources Commission officers and biologists, responded to the scene to determine the type of animal involved. Preliminary DNA testing has "eliminated any wild animals indigenous to the area," states the news release.
Officials later said the test results could match anything from a wolf or coyote to a domestic dog. They are currently testing dogs in the area.
Pantego is a town of less than 200 people, according to Wikipedia. Several farms are located on Indian Run Road and houses dot nearby Pungo Road. On Sunday, school officials posted to Facebook, "We continue to discover how devastating Mrs. Hamilton's injuries are. Please keep praying for Mrs. Hamilton and her family as they make difficult decisions in the coming days." Hamilton had been teaching at the Academy since 1968, according to the school's website.
Canines kill more Americans every year than alligators, bears, big cats, snakes and sharks combined. Review the related Tableau project: US Fatalities from Animal Attacks 2006 - 2016.
Related articles:
11/10/18: Persistent 'Wild Animal' Theory Finally Derailed, Elderly Man was Killed by a Pack of Loose Dogs in 2015