"Found No Evidence for Anything Besides Domestic Dog"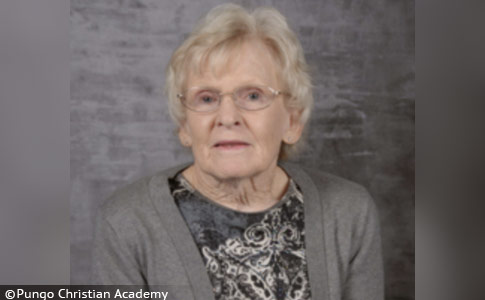 Brenda Hamilton, 77-years old, died after being attacked by an animal in Pantego.
Petition Launched
UPDATE 06/09/19: Family members and friends of Brenda Hamilton began a petition demanding that local authorities release details into her mauling death. On February 15, the Chavez family, awakened by their dogs barking by the road, found Hamilton lying in a ditch submerged up to her shoulders in water. EMS arrived to find Hamilton suffering from catastrophic injuries to both arms, both legs and scalp. She was transported to Vidant Pitt Hospital where she died three days later.
Beaufort County deputies and animal control responded to the attack site. They discovered a freshly killed nutria nearby. A large amount of blood was found on the road, leading investigators to where Hamilton was found in the ditch. The two dogs found near Hamilton were examined about an hour after the attack by deputies and animal control. On the afternoon of the fatal attack, both dogs tested positive for trace amounts of human blood on their paws and in their mouth.
"The two dogs found near Hamilton were examined about an hour after the attack by Deputies and Animal Control Officers. The dogs displayed no signs of aggression towards Deputies, they were not wet, and there was no visible sign of mud or blood on either dog. Later, on the afternoon of the attack, field tests for blood were performed and both dogs tested positive for trace amounts of human blood on their paws and in their mouth.

[--snip-]

On Sunday, February 17, 2019, 2 days after the attack the 2 dogs found near Hamilton were seized at the request of the Sheriff's Office by Beaufort County Animal Control and quarantined for observation. Again, the dogs displayed no aggression when they were seized and at no time during their quarantine. The dogs were returned to their owners after 10 days of observation." - Beaufort County Sheriff's Office news release, May 2, 2019
Following the attack, investigators collected 14 DNA samples from canines in the area. Initial test results showed that domestic canine DNA, matching the dogs belonging to the Chavez family, was present on Hamilton's outer jacket and her shoe. The DNA lab also located domestic canine mitochondrial DNA on six other items of evidence: a swab from Hamilton's ear, a swab from her scalp, the flashlight she had been holding, her hooded sweat shirt, her t-shirt and the dead nutria.
Though it was suspected that the domestic canine mitochondrial DNA came from the same two dogs -- mitochondrial DNA types differ among dog breeds -- a match to a specific dog could not be made. Of the total 33 items sent in for testing, no other findings were made. Those tests may have been affected due to the fact that Hamilton was submerged in water. No evidence gathered from the scene yielded DNA results implicating a coyote or bear. Thus, deputies closed the case.
"The evidence in this case was reviewed by Beaufort County's Dangerous Dog Committee. An Investigator with the Sheriff's Office, the dog's owners and neighbors familiar with the dogs all testified before the committee and after a review of the evidence and testimony, the Committee did not find the dogs to be dangerous.

After the completion of all testing and a review of the scientific and circumstantial evidence in this case, we are unable to make a definitive determination as to what type of canine attacked Brenda Hamilton. While the DNA evidence brings the 2 domestic canines under suspicion, the observations of those 2 canines by Deputies, Animal Control Officers and Investigators tells a different story." - Beaufort County Sheriff's Office news release, May 2, 2019
The "observations" that these dogs "behaved" during quarantine does not lead to any type of scientific or even reasonable conclusion that these two dogs were not involved. On multiple occasions after a fatal pit bull attack, the dog has easily passed a temperament test and on many more occasions -- including after the violent pit bull mauling death of Christine Liquori -- the pit bull was calm at the gruesome scene and remained calm and friendly while kenneled afterward.1
On May 20, The Washington Times spoke to Maureen Hickman, the Western Carolina University scientist who tested the samples. Hickman explained that mitochondrial DNA only contains genetic material from the mother of an animal, thus it cannot be matched to a specific animal, but it can be used to determine the species of the animal. Hickman wished she could have provided more answers, but added that she "found no evidence for anything besides domestic dog."
In June, likely due to the growing pressure of the family's petition, the Beaufort County Board of Commissioners discussed getting a second opinion from a DNA expert. As a first step, Hickman and Pete Benjamin, the North Carolina field supervisor for the U.S. Fish and Wildlife Service, agreed to answer questions at a public forum in July. "Everyone wants answers. The family and friends of Brenda Hamilton deserve answers," wrote the editorial board of The Washington Times.
The Petition & Dog Breed
The petition calls out the sheriff's office, "less-than-stellar investigation" and asks, "Why was the investigation so short lived?" Why was no "attack animal" named? "Why were local people not involved (and why were their accounts of investigators not taken into consideration)?" The petition also asks how safe is the community? "Can our kids go out to play"? And, "Is it safe to take a walk?" The petition wants assurance the investigation was conducted "properly" and "ethically."
Not long after Hamilton's horrific death, we were sent information from a local stating that both dogs "under suspicion" are pit bulls. A similar discussion continues today on a North Carolina Hunting and Fishing forum board. As noted by user "Double" on May 23, "No those pits where not cleared. They just never showed aggression per the article. Domestic dog DNA was on the lady; her blood was in their mouth. Sure sounds like a smoking gun if there has ever been one."
While there may never be enough evidence to prove which canines brutally killed Hamilton, there is enough evidence to prove that a wild animal was not involved. Hickman "found no evidence for anything besides domestic dog" in the 33 items sent in for testing. Certainly, the two pit bulls "under suspicion" cannot be ruled out. For these reasons, and after reviewing nearly 500 fatal dog mauling scenarios since 2005, we are including Brenda Hamilton as a dog bite fatality victim.
---
Canines kill more Americans every year than alligators, bears, big cats, snakes and sharks combined. Review the related Tableau project: US Fatalities from Animal Attacks 2006 - 2016.
An Update on Fatalities Due to Venomous and Nonvenomous Animals in the United States (2008–2015), by Jared A. Forrester, MD et al., Wilderness Environ Med., March 2018.
Abstract An Unusual Case of Predation: Dog Pack or Cougar Attack?, by Gabriel M. Fonseca, DDS, PhD and Rocío Palacios, BSB, PhD, Journal of Forensic Sciences, September 2012.
---
02/18/19: Woman Dies After Animal Attack
Pantego, NC – A 77-year old school teacher attacked by an animal Friday has died of her injuries, according to a Facebook post by Pungo Christian Academy. Brenda Hamilton, 77, of Pantego, was attacked on Indian Run Road. She suffered severe injuries and was listed in critical condition late Saturday at Vidant Pitt Hospital, according to a news release from the Beaufort County Sheriff's Office. School officials announced earlier today, "Mrs. Hamilton has gained her wings."
On Friday, the Beaufort County Sheriff's Office responded to a 911 call about an animal attack on Indian Run Road. Paramedics arrived to find Brenda Hamilton, 77, with severe injuries due to the attack. Sheriff's investigators, along with North Carolina Wildlife Resources Commission officers and biologists, responded to the scene to determine the type of animal involved. Preliminary DNA testing has "eliminated any wild animals indigenous to the area," states the news release.
Officials later said the test results could match anything from a wolf or coyote to a domestic dog. They are currently testing dogs in the area.
Pantego is a town of less than 200 people, according to Wikipedia. Several farms are located on Indian Run Road and houses dot nearby Pungo Road. On Sunday, school officials posted to Facebook, "We continue to discover how devastating Mrs. Hamilton's injuries are. Please keep praying for Mrs. Hamilton and her family as they make difficult decisions in the coming days." Hamilton had been teaching at the Academy since 1968, according to the school's website.
Canines kill more Americans every year than alligators, bears, big cats, snakes and sharks combined. Review the related Tableau project: US Fatalities from Animal Attacks 2006 - 2016.
1
Of the 311 people killed by pit bulls from 2005 to 2018, over half (54%) were family or household members. There are many instances of the dog behaving "like nothing happened" directly after mauling to death a family member. These are just a few examples. After family pit bulls killed 4-year old Kara Hartrich on her 4th birthday in 2014, her mother wrote, "directly following [the attack] they acted as if nothing happened, she hadn't riled them up ... she was happily playing in the other room, they came after her and pulled her out of my mothers arms to attack, maul, and kill her." After a female family pit bull of eight years, named Kissy Face, killed 2-year old Beau Rutledge in 2013, the dog underwent temperament testing for aggression and the tests came back negative. After a babysitter's two pit bulls attacked her and killed 14-month old Daxton Borchardt in a prolonged 10 or 15 minute attack, an officer pulled into the driveway. One of the two pit bulls approached him, sniffed his hand for a few seconds and trotted off. When that officer turned the corner into the backyard and saw the bloody crime scene, he "shrieked" in horror. In the case of Christine Liquori, the dog was not a family pit bull, but was fairly well known by Dale Mutchler, the shelter volunteer who found Liquori's mutilated body. Mutchler told police that when he put the dog into his kennel after the attack, it did not "react as other dogs would when they understand they have done something wrong."
Related articles:
11/10/18: Persistent 'Wild Animal' Theory Finally Derailed, Elderly Man was Killed by a Pack of Loose Dogs in 2015
---
Baseline reporting requirements:
Law enforcement departments across the United States should release consistent "baseline" information to the media and the public after each fatal dog mauling,
including these items
.