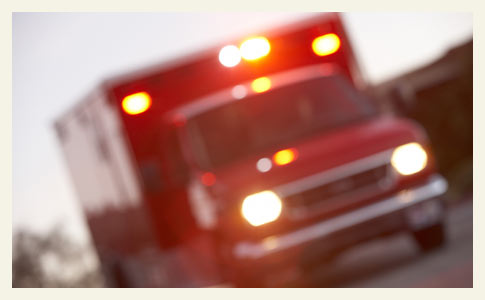 Victim Identified
UPDATE 09/05/11: Authorities have identified the infant who died early Sunday after being mauled by a dog. Brayden McCollen was in a baby carrier on the floor in a room at his family's home in Cypress when the dog began sniffing the newborn then mauling him. A spokesman for the Harris County Sheriff's Office, Thomas Gilliland, said the baby's mother was outside at the time, watching him through a window. The dog pushed through a pair of French doors to reach the baby.
"The dog is a large pit bull. More than 100 pounds. It is unknown now how the dog got access to the child. It appears precautions were taken to prevent this, but it occurred anyway," said Harris County Sheriff's Deputy Dennis Wolfford.

The less than ten pound, 13-day-old baby was in a bouncing seat. Investigators say three people were at home at the time including at least one adult. My Fox Houston, Sept. 5, 2011
09/04/11: Another Baby Killed by a Dog
Cypress, TX - There has been another U.S. fatal dog mauling. The most recent death also involves a newborn. It was reported today that a 13-day old baby boy was mauled to death by the family's pit bull1 Saturday evening. The attack occurred in the 16500 block of Cypress Bridge Drive. Investigators said the pet attacked the baby as it laid in a baby swing on the living room floor. The Harris County District Attorney's Office is reviewing the case for possible charges.
View the DogsBite.org Google Map:
Texas Fatal Pit Bull Maulings
.
1
Animal control officials identified the dog as a pit bull. The Harris County Sheriff's Office report has the dog listed as a "lab-mix." Sheriff's investigators clarified later Monday the dog was a large pit bull.
Related articles:
10/02/11: 2011 Dog Bite Fatality: 9-Day Old Infant Mauled to Death by Family Dogs
06/03/11: 2011 Dog Bite Fatality: Kalamazoo Infant Mauled to Death by Family Pit Bull
12/21/10: 2010 Dog Bite Fatality: Houston-Area Baby Girl Killed by Family Rottweiler
10/25/10: 2010 Dog Bite Fatality: "Very Loving" Pit Bull Kills Baby in Jacksonville Home
04/15/10: 2010 Dog Bite Fatality: Pit Bull Kills 7-Day Old New Port Richey Boy
02/24/10: 2010 Dog Bite Fatality: 5-Day Old Infant Killed by Family Pit Bull