City Pays $367,000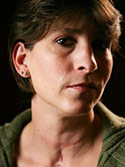 Minneapolis, MN - The Minneapolis City Council agreed to pay $367,000 to settle legal claims brought by Paula Ybarra, who was horribly attacked last year by dogs that the city had declared dangerous but had not confiscated. Ybarra, who nearly died and continues to be at risk for a stroke due to severe throat injuries, sued the city on behalf of herself and two daughters.
Ybarra still has a lawsuit pending against the owner of the dogs, Thomas Mohrbacker. This suit scheduled to go to trial next spring, but the City Council agreed to a settlement on Friday. "We all agreed it was the right thing to do. We all recognized that this was a profound human tragedy," said Council Member Paul Ostrow, in whose ward the attack occurred. Ybarra's attorney, Kurtis Greenley, said Ybarra is "very pleased."
DogsBite.org wishes the settlement amount was doubled.
Ybarra was visiting Mohrbacker, a friend since high school, when the attack occurred as her daughter, Cassandra, then 4 years old, went inside to use a bathroom. A 150-pound bulldog named Bo Bo knocked Cassandra over. Then that dog and a 60-pound pit bull attacked Ybarra when she bent to pick up her daughter. She emerged from the house with blood spurting from her neck in front of her daughter, Adriana, then 9.
When help arrived, Ybarra barely had a pulse and had stopped breathing, according to the lawsuit. Greenley said both daughters have received counseling since witnessing the attack. Ybarra had incurred at least $225,000 in medical expenses by last May. She also reportedly had to sell her house to pay these bills. She's experienced difficulty breathing and swallowing and partial loss of speaking ability, according to her claim.
NOTE: After the publication of this Star Tribune article, there were reports that Thomas Mohrbacker committed suicide. A June 2009 article confirms this. At the time of taking his life, we believe Ybarra's civil suit against him was close to begin or actually in process.
Related articles:
05/25/08: Minneapolis Victim Sues Vicious Dog Owner and Animal Control
01/18/08: Minneapolis Retools Dangerous Dog Ordinance
01/12/08: New Type of Surgery Used For Dog Attack Victim