Help the Community
Houston, TX - Crime Stoppers of Houston and the Harris County District Attorney's Office are asking the public's help in capturing over 40 felony fugitives charged with dogfighting in last week's multi-county investigation involving Harris, Montgomery and Tyler counties. Crime Stoppers will pay up to $5,000 for information called in to the 713-222-8477 (TIPS) hotline that leads to the capture of any felony suspect charged with dogfighting.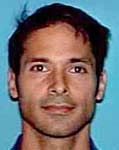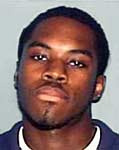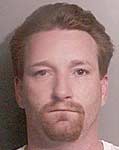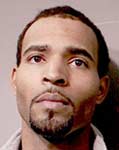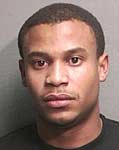 From left: Alfred Ramirez, Jeremy Booker, Patrick Charbonneau, Roderick Spencer and Pierre Hamilton.
Dogfighters and breeders of fighting dogs heavily contribute to the number of dangerous dogs in our communities. We do not want "rehabilitated" versions of these dogs adopted back into our communities. We do not want these dogs born in the first place. If you are not from Harris County, and you suspect dogfighting in your area, you can report these instances to the Humane Society of the United States (HSUS) who also grants a $5,000 reward.
Indicted on Charges:
Strike through text indicates that charges were dismissed.
Albert Ramirez

12/16/08


Alfred Ramirez
Benjamin Stanforth
Bridgette Massey
Cedric Cleveland
Charles Johnson
Christopher Cooper
Darrick Ford
DeCarlo Scott
Donald Woods
Donnie Watson
Edwin Bradley
Ellis Island
Eugene Hickman

04/22/09


Fredrick Ford
George Franklin
George Ramirez
Gregory Wilson
Herman Adams
James Ross
James Turner
Jason Duncker
Jay Andrews
Jeremy Booker
Jermaine Rice
Jerrick Mosley
Jonathan Starling
Kenneth Walker
Kevin Rogers
Latisha Adidi
Lorenzo Moore
Masud Jahi
Michael Ceaser
Patrick Charbonneau
Phil White
Pierre Hamilton
Robert Beasley
Robert Rogers
Roderick Spencer
Ronald Munerlyn
Rudy Cantrelle
Stanley Foster
Sterling Bates
Teresa Allen
Terrence Casey
Terrence Jenkins
Troy Lee
William Stanforth
Stanley Foster
Harold Jeffrey
Related articles:
11/16/08: Massive Dogfighting Sting in Harris County, Texas