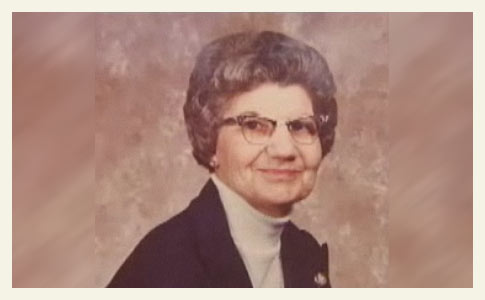 Luna McDaniel, 83-years old, was mauled to death by three loose pit bulls.
Legislation Passes
UPDATE 06/24/09: After the mauling deaths of Luna McDaniel and 4-year old Michael Blaise Landry, state Rep. Rickey Hardy proposed House Bill 155. The legislation, known as The "Luna McDaniel and Michael 'Blaise' Landry Act," would allow prosecutors to charge all dog owners with negligent homicide -- a crime that carries a sentence of up to five years in prison and a fine of up to $5,000. The Louisiana legislature passed the new bill unanimously in both chambers in June.
The City of Ville Platte, which already had an ordinance that declared pit bulls "vicious," increased penalties after Luna's death as well. The new law requires owners to carry more liability insurance, and gave officers the right to immediately impound a dog without a hearing if the animal was deemed "vicious." Strong urging on the part of McDaniel's family helped pass both state and local legislation, showing the important role a victim's family can play in advancing new laws.
05/25/09: Trial Set for Pit Bull Owner
The day after Luna McDaniel died, charges against the dogs' owner, Theo Doucet, were increased to negligent homicide. According to The Advocate, Doucet is scheduled for trial June 4, 2009. Following Luna's death, the McDaniel's family helped support House Bill 155, statewide legislation that would broaden powers for prosecutors, allowing them to charge all dog owners with negligent homicide after a fatal dog attack, as well as stricter local laws within the City of Ville Platte.
09/09/08: Ville Platte Woman Dies
Ville Platte, LA - Several days after a person providing updates about Luna's condition reported that she had died, it was confirmed in the news. KATC.com, a local news source, confirms that Luna McDaniel, 83-years old, died of her injuries September 4th, 2008. The devastating attack occurred August 24th while she was taking an innocent morning walk. Of her many injuries, she suffered a leg amputation, severe arm injury and both of her ears were badly damaged.
One of the three pit bulls was shot dead at the scene by a police officer. The surviving dogs were later euthanized. The owner of the dogs was given nine citations for 1.) allowing the dogs to run at large 2.) improper confinement and 3.) having no liability insurance (each charge was multiplied by 3 due to 3 dogs). Six of these charges were possible, the latter two, because the City of Ville Platte declares pit bulls as "vicious" and requires these owners to adhere to stiffer requirements.
---
09/04/08: Commenter Update
Our commenter reports that Mrs. McDaniel died this morning, September 4, 2008. The hurricane is hampering efforts to gather family together for the funeral. The thoughts and prayers of DogsBite.org and all of our readers are with Luna's family. Luna McDaniel will not be forgotten.
08/29/08: Commenter Update
Another unverified report has been left. The person writes that Luna now has pneumonia and has endured a fever for about 24 hrs. Doctors say she is rapidly declining, and family members are being told to say goodbye. She has been brought out of the induced coma and her responses are not what they had hoped. More injuries are also being discovered, including possible eye damage.
08/28/08: Commenter Update
A commenter left an unverified report of Luna's condition. The person wrote that both of Luna's ears were injured in the attack; her leg was amputated just below the knee and one arm was severely injured as well. She faces about 20 surgeries. She added that Luna did not lose consciousness during the attack, a comment that was also echoed by Jennifer Lowe's family.
---
08/27/08: Woman Attacked by Pit Bulls
Ville Platte, LA - An elderly woman was severely injured after being attacked by three pit bulls while taking a walk Sunday morning, reports KLFY News, Neighbor Kaura Ardoin, who witnessed the vicious attack, was left visibly shaken. "We seen three dogs...attack a lady," Ardoin said. When police arrived to the scene, the three pit bulls bolted toward the officer. He shot and killed one of the dogs and injured another. The surviving two pit bulls were detained and will be euthanized.
The owner of the pit bulls, Theo Doucet, was given three citations by Ville Platte Police: Allowing his dogs to run at large, improper confinement of pit bulls, and no liability insurance for pit bulls, both are breed-specific requirements in the City of Ville Platte. The victim, 83-year old Luna McDaniel, remains in I.C.U at Opelousas General Hospital in serious condition. According to witnesses, one of her feet was nearly severed. Our hearts go out to Luna and her family.
Related articles:
06/24/09: Louisiana State Dog Attack Law (HB 155) Wins Final Legislative Approval
06/20/08: 2008 Dog Bite Fatality: Boy Killed by Family Pit Bull in Weslaco, Texas
05/19/08: 2008 Dog Bite Fatality: 7-Year Old Boy Killed by Pit Bulls in Breckenridge