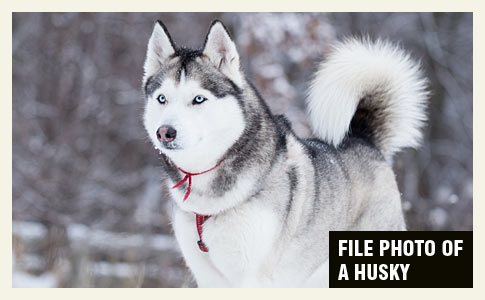 Alexis Hennessy, 6-days old, was attacked in her crib by the family husky.
Newborn Attacked in Crib archived
Hopatcong, NJ - A 6-day old Hopatcong Borough infant had died after the family dog attacked her while she laid in her crib. Newborn Alexis Hennessy was attacked and killed by the family's 3-year old husky named Shadow. Paramedics rushed the infant to Morristown Memorial Hospital, where she was pronounced dead. Sussex County Prosecutor David Weaver said the girl's parents were home at the time of the attack. The preliminary investigation indicates no foul play Weaver said.
      A 6-day-old baby girl from Hopatcong was momentarily left alone in her crib Saturday, seemingly safe, authorities said.
But that's when the family dog, a 40-pound male husky named Shadow, bit the baby on the head and inflicted a mortal wound. Alexis Hennessy, born Aug. 31, was rushed to Morristown Memorial Hospital, where she was pronounced dead Saturday night, authorities said.
Both parents, whose names were not released, were home at the time. Hopatcong Police Chief John Swanson said no other children were in the house.
The baby's mother "left the room momentarily and came back in and discovered it (the bite) either ongoing or just done," Swanson said. "They didn't do anything that any other parent wouldn't have done. It's just one of those things." - Jim Lockwood, The Star-Ledger, September 9, 2008
Related articles:
08/05/08: 2008 Fatality: Tulsa Infant Killed by Labrador
07/25/08: 2008 Fatality: 1-Year Old Erie Girl Killed by Family Dog
01/20/08: 2008 Fatality: Justin Mozer Killed by Jack Russell Terrier
01/04/08: 2008 Fatality: Brooklyn Infant Killed by Family Dog