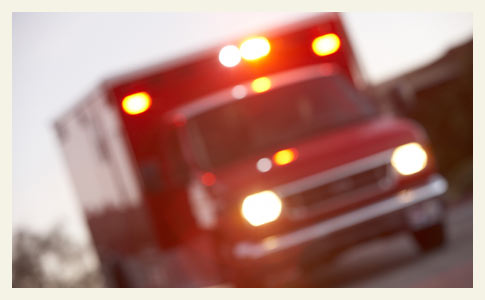 Andrew Stein, 8 months old, was attacked and killed by his family's doberman.
Infant Killed by Family Dog
An 8-month old baby in Brooklyn was mauled to death by his family's dog while playing on the floor. Andrew Stein was fatally bitten on the head and left with a crushed skull. The family dog was a 7-year old, neutered male doberman pinscher named Maccabee. The grandmother, who had been babysitting, was in the kitchen at the time. She heard the baby screaming and ran to see what happened. Unable to pull the dog away from the boy, she cried out in desperation.
Leonardo Collado, 46, the superintendent at the building, about two blocks southwest of Prospect Park, said Andrew's grandmother screamed in desperation when the dog attacked, but was unable to wrest Andrew free. Mr. Collado said he spoke to the grandmother and a couple from a neighboring apartment shortly after the attack.
The grandmother "told me she was screaming for help because the dog had the baby on the floor, but she couldn't get him away," he said. "She said the dog was chewing on his head." - Thomas Lueck, New York Times, January 4, 2008
Emergency personnel who responded to the scene shot the dog, which weighed up to 80 pounds, with a tranquilizer dart and transported it to a shelter operated by New York City Animal Care and Control. The city's health department stated in a news release that the dog and the circumstances remain under investigation. Under city rules, the owner of a dangerous dog must agree to have it euthanized, or a hearing must be held to determine whether the city can order such action.

As cops investigated what provoked the vicious attack, neighbors described the dog as gentle and said Andrew's parents, Paula and Brian Stein, and his grandmother were very responsible guardians.
"He's a very sweet, kind dog," said Barbara Bradman, who owns an Animal Fare pet store around the corner from the Steins' apartment building.
"They've had this dog since he was a puppy. They gave him a lot of love and attention," Bradman said. "This is a horrendous, horrible nightmare." - New York Daily News, January 3, 2008