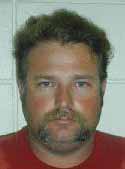 Deadbeat Owner Gets 30 Days
Jackson County, MI - Christopher Ownbey, 39, was sentenced to 30 days in jail for failing to leash a dangerous animal and allowing the dog to become a public nuisance. His punishment also includes: two years of probation, 250 hours of community service, prohibition of future animal ownership and prohibition of contact with the victims. If terms are violated, Ownbey could serve a year in jail.
Stacey Mortimer, assistant county prosecutor, recommended that Ownbey be sentenced to a year in prison based on the severity of the incident, which left the couple seriously injured last September and the fact that Ownbey's dog had been labeled dangerous approximately two years ago following a similar incident.
Steve and Kristi McBee were walking near their home at 5:15 p.m. when Kristi was attacked. Steve tried to strangle the dog, before a neighbor gave him a kitchen knife. Steve stabbed the dog several times until it was dead.
"It was only a question of when and who," he said, referring to an attack. What classified the dog as dangerous in the first place, Steve said, was an incident two year's ago involving an elderly lady, Joyce Shelly, a neighbor. Steve didn't usually take walks with his wife, but his decision to do so that September evening most likely saved her life.
"It was a fight for our lives," he said. "If she'd have been by herself, there would be four boys without a mother."
The dog was not kenneled or tied, two conditions upon the dog's release from the county's possession two years ago.