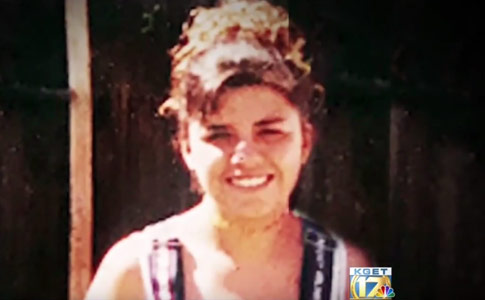 Crystal Pearigen, 36, was found dead in a Costco parking lot after being mauled by dogs.
Family Speaks Out
UPDATE 07/03/19: The family of a woman found dead in a Costco parking lot on June 16 has been located. Crystal Pearigen, 36, was killed by three dogs -- two pit bulls and a mixed-breed. KGET posted this update on June 25, along with a YouTube video. Crystal led a tragic life, including the loss of her mother, Rhonda Pearigen, who was murdered in 1997. After her mother's homicide, Crystal interacted with CPS, foster care and was later diagnosed with schizophrenia.
When Crystal's name was released by the Kern County coroner's office, the paternal grandmother of Crystal's only child came forward. "All I could think about was how hard her poor little life was -- and then to die like this. It has killed my heart," Jennie Greene said. Greene knew Crystal from when she was a teenager and went to school with Greene's son, who she later had a child with. Greene eventually took over the care of this child, Michael Keen, and raised him as her own.
In the video, Greene painfully reflects upon what the coroner's office told her. "The lady at the coroner's office said that she was mauled and killed -- attacked by dogs," Greene recalled. "And, that Michael would have to come sign papers when we figured out what we were doing. And she said that the coroner absolutely recommended absolutely no viewing of any kind. 'Please, don't put yourself through that -- or your family,'" Greene told KGET while holding back tears.
06/24/19: Mauling Victim Identified
Coroner officials have identified the woman found severely wounded and dead in a Costco parking lot on June 16. Crystal Pearigen, 36-years old, was discovered with "obvious" signs of trauma at about 6:00 am. Police confirmed that three dogs -- two pit bulls and a mixed-breed dog -- attacked Pearigen. The vicious attack began in a commercial area adjacent to Costco shared by several businesses. As the attack continued, Pearigen crossed into the Costco lot, where she later died.
The cause of death was determined to be "multiple injuries," according to the county corner's office. The manner of death was ruled an accident.
Police confirmed that two of the dogs -- a pit bull and mixed-breed -- belonged to a nearby business and escaped prior to the attack. Police have not named the dogs' owner or the business. The third dog, another pit bull, was a stray. Surveillance footage captured by another nearby business showed two of the three dogs involved in the attack, as well as a woman walking alone that may be the victim. Police have been unable to locate any family members of Pearigen.
---
06/17/19: Woman Discovered Dead
Bakersfield, CA - Authorities confirmed that three dogs killed a woman in Northwest Bakersfield this weekend. According to Bakersfield Police spokesman Nathan McCauley, a pit bull and a mixed-breed dog escaped from a nearby business before the attack and the third dog, another pit bull, was a stray. The victim, who is in her 30s or 40s, is a Bakersfield resident. Police have not released her identity. A bystander discovered her body just before 6:00 am Sunday morning.
An earlier report by the same news group, 23 ABC, said the attack happened in the Costco parking lot off of Rosedale Highway. The woman's body was discovered with significant and "obvious" signs of trauma. At that time, the Kern County Coroner's Office was still determining the cause of death, though police suspected it was a fatal dog mauling. Animal control officers located and impounded all three dogs. Investigators are still seeking witnesses of the deadly attack.
More details were published in Bakersfield.com. McCauley said the business owner surrendered his two dogs to police. One of his dogs was already euthanized for being outwardly violent, McCauley said. Neither the man's nor the business' name was released. The remaining two dogs are being held at Bakersfield Animal Care Center. Both are also expected to be euthanized. The identity of the victim, described as a transient, will be released by the coroner's officer, police said.
Late Evening Updates
Late Monday, 23 ABC published surveillance video provided by a nearby auto shop showing one of the three dogs, which officials confirmed attacked the woman. Police believe the attack started in a commercial area adjacent to Costco shared by several businesses. As the dogs continued to attack, the woman tried to escape through a fence surrounding the Costco parking lot that had previously been slashed. She was discovered dead inside the Costco parking lot Sunday morning.
Jaime Camorlinga, the owner of Central Valley Performance auto shop who provided the footage, told 23 ABC he'd seen the two dogs before. "I've seen those two particular dogs walk around once in a blue moon," Camorlinga said. "I never thought about them as dangerous or anything." He also addressed the fence line surrounding the Costco parking lot. "I think that people cut that fence to have easy access to cross, instead of going all the way around [the parking lot]," Camorlinga said.
Camorlinga later released a second surveillance video showing two of the three dogs, along with footage of woman walking alone that may be the mauling victim. "She's somebody's daughter for sure," he said. "That's got to be heartbreaking for the family." KBAK arrived to the area just after Costco fixed the slashed fence. "They patched it yesterday and they reopened it again -- it was reopened this morning," Camorlinga said. People are cutting through to get to Rosedale Highway.
---
Other nearby businesses include Bakersfield Kennels, Bakersfield SPCA, auto repair shops, a trucking company, a distribution company, a waterworks company, an upholstery shop and more.
View the DogsBite.org Google Map:
California Fatal Pit Bull Maulings
.
Related articles:
03/29/19: 2019 Dog Bite Fatality: Joshua Tree Woman Killed by Four Pet Pit Bulls Belonging...
02/18/19: 2019 Dog Bite Fatality: Woman in Anza Pit Bull Attack Dies of Injuries After Weeks...
---
Baseline reporting requirements:
Law enforcement departments across the United States should release consistent "baseline" information to the media and the public after each fatal dog mauling,
including these items
.