Monday, October 5, 2015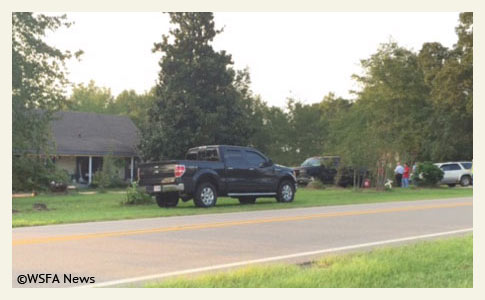 Images of Dogs Posted
UPDATE 10/05/15:
The Autauga County Sheriff's office has released very few details about the dog mauling death of a woman in early September. Barbara McCormick, 65-years old, was attacked and killed by up to three family dogs on September 4 at her home on County Road 1. Earlier that morning, and unrelated to the fatal dog attack, her husband was admitted to the hospital. We learned by reading the son's Facebook page that he died shortly thereafter.
1
The McCormick family has suffered an unbearable tragic loss.
On September 12, the couple's son, William McCormick, published photographs of his parents' three family dogs to his Facebook album. The photos show a
pit bull-mix
,
shepherd-mix
and
golden retriever-mix
. The pit bull was
never mentioned
in any earlier media reports. The third dog, a younger version of the golden retriever-mix, was posted as a comment within this post and he states, "How could anyone think these dogs could've hurt my mom. I just don't understand."
After again reviewing the
few
media reports about this fatal dog attack, its actually unclear where the "shepherd or retriever mixed breeds" description came from. Was it Sheriff Joe Sedinger or a person at the scene? The description is accurate, but the
third breed is absent
. On September 4, we watched the live WSFA video stream (the video was never posted with the news report). That brief footage
captured the golden retriever-mix
tethered at the time, but captured no other dogs.
At this point, it is still unknown how many dogs were involved in the attack. On September 9, Sheriff Sedinger told the
Montgomery Advertiser
, "There were two dogs off the leash and one dog was still tied up" (presumably during the attack). On Septmeber 10, 6-days after the fatal attack, WSFA reported that
only two dogs had been seized
; officials were still searching for the third. On September 29, we wrote to Sedinger to try to clarify these discrepancies. He has not replied.
2
Reminder to Rural and Semi-Rural Jurisdictions
Information will be shared on social media -- this cannot be stopped. In this case, it was the victim's own son who published the images of the three family dogs, which had been under the sheriff's authority at that time with few details released and others omitted. The cornerstone of DogsBite.org is to accurately
document all U.S. fatal dog attacks
and to make this information freely available to the public. The CDC
stopped collecting a rich data set
for these victims in 1998.
When authorities fail to share even the most "basic parameters" after a fatal dog mauling to local media and the public two things are ensured. 1.) Breaking parts of national fatal dog attack statistics and 2.) Failing to provide information that could help save future lives. When fatal dog attacks involve children or senior citizens and dangerous dog breeds or multiple large dog breeds and tethering scenarios, there is always a significant health and safety message to be shared.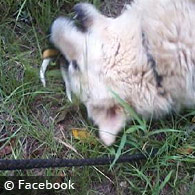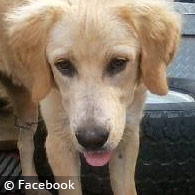 09/09/15: Autopsy Confirms Death
Preliminary autopsy results show that Barbara McCormick, 65-years old, was mauled to death by dogs, according to Autauga County Sheriff Joe Sedinger. Authorities seized and quarantined three dogs that were believed to be involved in the deadly attack. Sedinger vaguely described the dogs as "shepherd or retriever mixed breeds." The dogs belonged to the victim and her family. Sheriff Sedinger believes McCormick may have been feeding the dogs just before the fatal attack.
Though authorities may never know what actually happened, Sedinger said, "I think the dogs got into a fight when she was feeding them, and maybe she tried to break up the fight, or maybe they knocked her down during the fight." Sedinger added, "Physically she was a small lady, and she had health problems. Once she was on the ground, it would have been hard for her to get away." The close-knit community south of Billingsley has been shaken by McCormick's tragic death.
09/04/15: Dogs May Have Killed Woman
Billingsley, AL - A 65-year old woman was found dead in her yard Friday with injuries consistent with a dog attack. Barbara McCormick was discovered dead by a friend, Autauga County Sheriff Joe Sedinger said. Her body will be sent to the Alabama Department of Forensic Sciences for an autopsy. "She had medical problems and right now we don't know the cause of death," Sedinger said. "We don't know if the injuries were received after death or if she was attacked by the dogs."
The attack occurred at McCormick's home on the 1400 block of County Round 1, which is south of Billingsley. Several large dogs were tied up in the yard. Three of the dogs owned by the family were seized and quarantined. Family members said the dogs had never shown aggression toward McCormick before. WSFA reported that earlier Friday morning, and unrelated to the dog attack, McCormick's
husband was admitted
to a local hospital. No other information was released.

View the DogsBite.org Google Map:
Alabama Fatal Pit Bull Maulings
.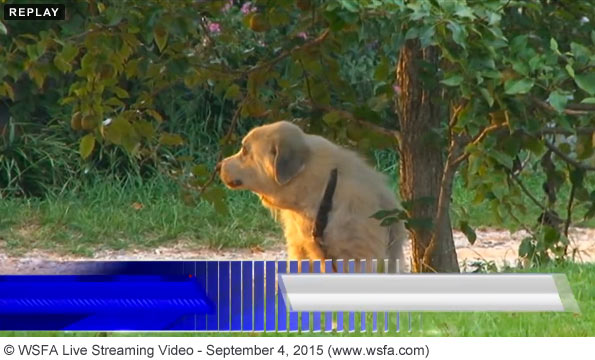 1
A double funeral was held on September 18 at Martin Funeral Home in Clanton, AL.
2
The Autauga County Sheriff's Office website has been offline for at least a month, perhaps much longer. We had to write to his 2014/2015 election campaign email address. It's unclear if anyone ever received it.
Related articles:
07/01/14:
2014 Dog Bite Fatality: Pit Bull Kills 5-Year Old Boy in St. Clair County, Alabama
05/30/14:
2014 Dog Bite Fatality: Lee County, Alabama Woman Scalped by Pit Bulls Dies
02/28/14:
2014 Dog Bite Fatality: 4-Year Old Girl Killed by Dogs in Tallassee, Alabama
Labels: 2015 Dog Bite Fatality, Alabama, Autauga County, Chained Dog, Chained Dog Fatality, Fatal Pack Attack, Pit Bull Kills Family Member, Senior Citizen Fatality

Please donate to support our work
DogsBite.org is a 501(c)(3) tax-exempt public charity organization. Learn more »
posted by
|
permalink
|
7 comments
|

email
|

blog rss
|

comment rss

7 comments:

Decatur AL livin nt to 4 pits | 10/06/2015 2:10 AM | Flag
I've read everything again...is there any mention as to what happened to the dogs? As sad as this is I'm glad that the baby seen in the pictures on FB was not the victim or some other innocent child.

Colleen Lynn | 10/06/2015 9:40 AM | Flag
I found no other information about the dogs. The sheriff did mention that a "court" would handle the euthanasia decision. The missing third dog is very confusing.

Unknown | 10/06/2015 11:06 AM | Flag
So...the Golden was tethered. The pit was not mentioned. The GSD mix looks like a wolf hybrid. Is this about right?


Colleen Lynn | 10/06/2015 11:40 AM | Flag
There isn't enough of an image of the white alleged shepherd-mix to know. The known information is incredibly partial. It will likely stay that way too.

Ka D | 10/06/2015 3:53 PM | Flag
I've seen several attacks recently where the media went to lengths to NOT mention breed. FFS, why is everyone SO cowed down by the lunatics of pit advocacy? They should be roundly laughed at every time they pop up like the BAD advice they are.

Bailey | 10/06/2015 7:50 PM | Flag
Looks I'm not the only one who thought the second creature looked like a wolf hybrid. Anyway, I think it's pretty obvious that the pit is responsible for the murder. Aside from everything we know about pits, the fact that they tried to hide it is pretty telling.

Kris Mikula | 10/07/2015 12:35 AM | Flag
I was thinking wolf hybrid as well when I saw the white dog in the middle.