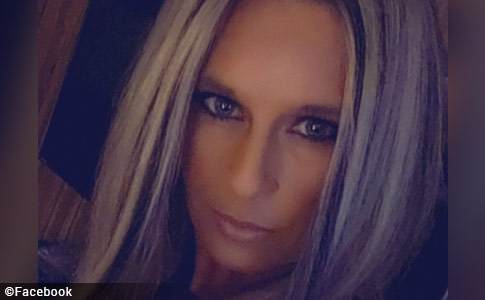 Mindy Kiepe, 43, was mauled and killed by her pack of great danes in Rossie, Iowa.
Dogs Kill Owner
Rossie, IA - A woman found dead in a ditch on Monday was killed by her own dogs, authorities determined. Clay County Sheriff's Office deputies received a 911 call around 1:50 pm about a woman lying in a ditch near the intersection of 450th Street and 200th Avenue, who was believed to have been involved in a motorcycle accident. The caller could not get close to her body due to several large dogs next to her. The woman was identified at Mindy Kiepe, 43, of Rossie, Iowa.
Her body was transported to the Iowa State Medical Examiner's Office for an autopsy. The State Medical Examiner determined that Kiepe's death was due to multiple dog bite injures and not a motorcycle crash. Investigators further determined that five great danes owned by Kiepe had caused her death. All five dogs were humanely euthanized. The fatal dog mauling occurred near Kiepe's farm residence driveway, according to a release from the Clay County Sheriff's Office.
Multiple people have already left comments on a March 2020 Facebook post by the victim, showing 11 great dane puppies. A Harley Davidson motorcycle is seen as her Facebook cover photograph. Kiepe also appears to have owned multiple horses in the past and had been active in equestrian events. A memorial fund, organized by Jessica Bailey, states that Mindy was a "great mother, grandmother, and friend." The fund hopes to cover her medical and funeral expenses.
The last fatal attack inflicted by great danes occurred in Warren County, Ohio in November 2019. Mary Matthews, 49-years old, was found lying on the bathroom floor unresponsive, covered in blood and bite marks, when police arrived. Her two great danes -- both rescues -- were found on an enclosed deck outside. At least one of the dogs was known to be aggressive and had bitten people in the past, according to the chief investigator for the Warren County Coroner's Office.
Related articles:
03/29/22: 2022 Dog Bite Fatality: Female Killed by Pack of Dogs in Tama County, Iowa
11/07/19: 2019 Dog Bite Fatality: Woman, 49, Dies After Being Mauled by Her Great Danes
---
Baseline reporting requirements:
Law enforcement departments across the United States should release consistent "baseline" information to the media and the public after each fatal dog mauling,
including these items
.