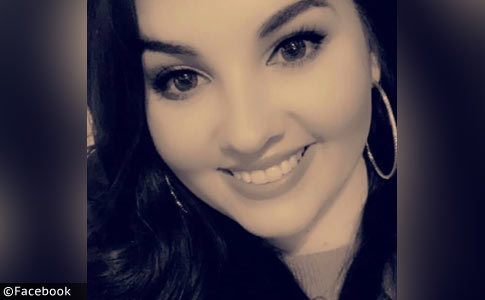 Rebecca McCurdy, 28-years old, was attacked and killed by two pit bulls in Osage County.
Cause of Death
UPDATE 06/26/21: On Friday, investigator Rex Wikel released more information about the fatal pit bull mauling of 28-year old Rebecca McCurdy. She had been house sitting a home with multiple pit bulls when she was discovered dead by deputies. The state medical examiner also released a preliminary report confirming that she died as a result of a dog attack. There were no security cameras in the home so the time of the attack and circumstances are unknown, Wikel said.
Regarding rumors on social media, Wikel said they found no evidence the dogs were trained to fight or that there had been previous acts of aggression. "I've seen some of the comments that they are fighting dogs and so on and so forth," Wikel said. "There is no reports or instance so far that shows any other incident other than this one involving these dogs or this owner." The owner has agreed to sign over the dogs to be destroyed. At least two pit bulls were involved in the attack.
---
06/21/21: Woman Found Dead Near Skiatook
Osage County, OK - On June 19, a woman was found dead after a suspected dog attack. Deputies were dispatched to a home near Skiatook to carry out a welfare check on 28-year old Rebecca McCurdy. She had reportedly been house sitting and watching the homeowner's dogs. When deputies arrived, they found McCurdy deceased in the garage. Evidence observed at the scene "indicates Rebecca was the victim of a dog attack," the sheriff's office said in a release.
"The homeowner claimed he raised pit bull dogs for hobby/sale," the Sheriff's Office said. "There were several pit bull dogs caged in the garage. One of the dog cages was toppled over and there were many signs of a dog attack visible," the release said. Osage County Sheriff's Office investigators are waiting on results from the Oklahoma State Medical Examiner's Office. The pit bulls suspected in the attack were taken into custody, reports the Pawhuska Journal-Capital.
Dog Sitting Deaths
Earlier this year in North Carolina, a 7-year old girl was killed and her mother was critically injured while caring for their neighbor's two rescue pit bulls. Since the attack, the dogs' owners, Joseph and Amanda White, continue to try to get their dogs returned to them. In 2019, in Michigan, a pit bull that a mother had agreed to dog sit at her home, suddenly "detonated" like a bomb, killing her 4-year old son. The mother had only been dog sitting the pit bull, "Bolo," for less than one day.
Uncommon Age Group
Only 21 individuals, ages 19 to 29, were killed by dogs between 2005 and 2020. Pit bulls were responsible for 90% (19 of 21) of these deaths. The majority of cases, 58%, involved two or more pit bulls attacking. Though this age group only makes up about 4% of dog bite fatalities recorded during the 16-year period, pit bulls are disproportionately involved in them. A rottweiler and a Dogo argentino carried out the other two fatal attacks. In both cases, a single dog killed its owner.
View the DogsBite.org Google Map:
Oklahoma Fatal Pit Bull Maulings
.
Related articles:
05/17/21: 2021 Dog Bite Fatality: Child Killed, Mother Hospitalized While Caring for Neighbor's...
10/29/20: 2019 Dog Bite Fatality: 4-Year Old Boy Killed by Pit Bull His Family Was Housing...
---
Baseline reporting requirements:
Law enforcement departments across the United States should release consistent "baseline" information to the media and the public after each fatal dog mauling,
including these items
.