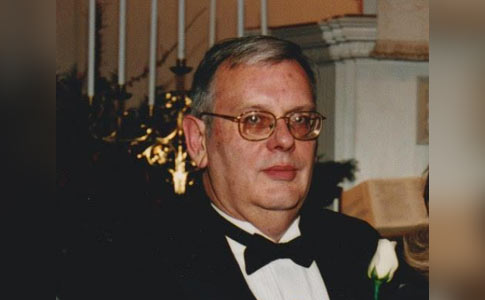 Dr. William Deneke, 70, died after suffering fatal brain injuries from a dog attack.
Obituary Notice
Pine Bluff, AR - Today we learned about a retired doctor who died of brain injuries suffered in a dog attack. "Dr. Bill Deneke had retired a couple of years ago from his practice in Pine Bluff, Ark. He was walking his dog, as he usually did, when he was attacked by a pit bull that knocked him to the pavement, striking his head and cracking his skull. He was rushed to the hospital, underwent surgery and passed away yesterday," states a post at the Anglican Church of the Resurrection.
Dr. William Deneke was 70-years old. He died Friday, December 8, 2017 in Pine Bluff, Arkansas. On Sunday, a person left a message at The Pine Bluff Commercial's Facebook page. "Why has there been no mention of Dr. Deneke of Pine Bluff being killed in a pit bull attack. Does someone important own the dog?" Chip Marrin asked. We are trying to track down more information about his death now. It does not appear that Deneke ever regained consciousness after the attack.
The City of Pine Bluff declares pit bulls "dangerous" and requires registration, sterilization, secure confinement and liability insurance.
Earlier this year, we wrote about a family who filed a lawsuit against three dog owners in Toledo after 89-year old Shirley Wright died after being knocked to the ground by a pit bull. Wright died on June 8 due to "gastrointestinal hemorrhage, deceased was knocked down by neighbor's dog," the Lucas County Coroner determined. The manner of death was ruled accidental. Wright's injuries resulting in death technically falls under "struck by dog," not death due to dog bite injuries.
Other cases we have written about previously that could qualify as "struck by dog" deaths include a 33-year old letter carrier who died after a rottweiler ambushed him, causing him to fall and suffer a fatal head injury. The attack occurred in 2010 in Oceanside, California. In 2009, Plainfield Animal Control Officer Theresa Foss was hospitalized with a head injury after being knocked to the ground by an aggressive pit bull on September 29. She died while hospitalized on October 8.

---
View the DogsBite.org Google Map:
Arkansas Fatal Pit Bull Maulings
.
Related articles:
11/02/17: Family Files Lawsuit After Toledo Woman Dies of Injuries After Being Knocked...
06/13/10: Oceanside Letter Carrier Dies After 'Non Bite' Injury from Rottweiler
10/11/09: 'Non Bite' Pit Bull Injury Leads to Death of Plainfield AC Officer