Planned to Return Dog Due to Aggression In Coming Days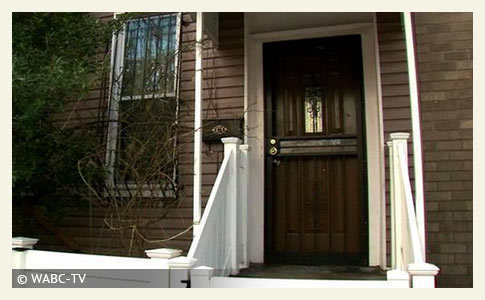 Louise Hermida, 75-years old, was killed by a dog she adopted six years ago.
Clarifications
UPDATE 02/13/17: New information has been released. The mastiff was not recently adopted as many news groups reported earlier. New York City Animal Care and Control said the dog was adopted from their shelter nearly six years ago. The dog was one year old at that time. Also, the victim's next-door neighbor, Rosa Ortiz, said that Hermida wanted to turn in the dog because it attacked and killed a small terrier 10 days ago. Sadly, she did not return the dog soon enough.
Ortiz was the first to arrive to the scene after the brutal attack. The victim's son, who was also injured by the dog, alerted her to the attack. Ortiz called 911 then entered the victim's home. She found Hermida lying on the basement floor, reports DNA Info. "She had blood all over her. It was really bad," said Ortiz, who said Hermida was still conscious and speaking as they waited for an ambulance. She was pronounced dead at New York Presbyterian Hospital five hours later.
02/13/17: Adopted Dog Kills Owner
Queens, NY - An elderly woman was killed by a mastiff she recently adopted from an unnamed shelter or rescue. The animal also attacked her 39-year old son with special needs. Louise Hermida, 75-years old, had planned to return the dog as soon as Monday due to its aggression, according to multiple news reports. Hermida never had that chance. She was fatally attacked by the animal in her townhouse on 27th Street in Long Island City just after midnight Monday.
Hermida suffered severe trauma to her upper torso, according to police. She was transported to New York Presbyterian Hospital, where she was pronounced dead at around 6 am Monday. Her 39-year old son, Daniel Ferraro, was also attacked by the dog in the lower left leg and was taken to a hospital with non-life threatening injuries. The animal was sedated by New York Emergency Service Unit officers and is currently in the custody of New York City Animal Care and Control.
The New York Daily News quotes neighbor Jean Vontas, who said that Hermida had "too many dogs" at her home. "I never knew if they were baby sitting the dogs -- they were always walking the dogs up and down," Vontas told the Daily News. While it is unclear what that statement fully means, it seems clear enough that a 75-year old woman is a poor adopter choice for a dog that can grow to over 200 pounds. Also, NBC New York reports the dog is a mixed-breed mastiff.
Recent Shelter Dog Fatal Attacks
Since 2015, dogs "vetted" by passing temperament tests have killed two people. In July 2015, a 6-year old boy in North Carolina was killed by a male, neutered pit bull that was rehomed by the Asheville Humane Society 3-weeks earlier. The pit bull had passed the SAFER temperament test. In April 2016, a male pit bull-mix rehomed by the San Diego Humane Society killed a newborn. That dog also passed an assessment test prior to being adopted to the family 5-months earlier.
Since 2015, at least two dogs rehomed by shelters or rescues with an unknown or non-existent vetting process have killed as well. Anthony Riggs, 57, was killed by a rottweiler in November 2015 just hours after adopting the dog from a county pound in Tennessee. Eugene Smith, 87, was fatally attacked by his rescue pit bull while taking down his Christmas tree in January 2015. His family had adopted the dog 7-months earlier from an unnamed person or rescue in Maryland.
Related articles:
04/29/16: 2016 Dog Bite Fatality: Pit Bull Rehomed by Humane Society Kills Newborn Baby
11/18/15: 2015 Dog Bite Fatality: Newly Adopted Rottweiler Kills Owner in Madison County...
08/06/15: 2015 Dog Bite Fatality: Recently Adopted Out Pit Bull Kills 6-Year Old Boy...
01/08/15: 2015 Dog Bite Fatality: Maryland Man Mauled to Death by Adopted Rescue Pit Bull