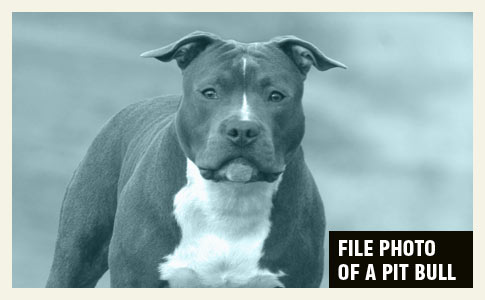 Justin Lane, 25-years old, was fatally attacked by his pit bull named Smoke.
Victim Identified
Latta, SC - Dillon County Sheriff's Office reports that a man found dead in his home on Skillet Road was killed by the family pit bull. Justin Lane, 25-years old, lived in the home with his mother. Lane's body was discovered Wednesday, but he was killed Tuesday. Currently, investigators aren't releasing the exact cause of death, just that the death was caused by the dog. Police removed the one and a half-year-old pit bull1 from the home. The dog remains at an undisclosed location.
An update in the evening revealed that Lane's mother discovered him dead on the couch, covered in blood. Police determined he was fatally attacked by his pit bull named Smoke. According to several close friends of Lane's, he got the pit bull when it was just 6-weeks old. They said the dog was friendly and never harmed anyone, reports CarolinaLive. Tiffany Dalrymple, who lives nearby, said, "It was very scary that something like that could happen right here next door to my neighbor."
Dillon County Coroner Randy Grimsley identified the victim as Justin Lane.
Deputies removed a pit bull from the home during the initial phase of the investigation Wednesday afternoon.
The dog is expected to be euthanized as soon as the legal process to do that is completed, Arnette said.
The dog, which belonged to the family, did not have an apparent history of violence, Arnette said.
While there are still a "few more things to look into," Arnette said he doesn't see any charges being filed as a result of the investigation, in which the State Law Enforcement Division has assisted. - SCNow.com, November 18, 2010
1
Pit bulls reach maturity between the ages of 1.5 to 2-years old. This is when pit bull aggression usually begins to show itself. 1.5 years old is also the average age of pit bulls in U.S. shelters. 80% of these dogs are surrendered by their owners. They likely do so at this time because they have witnessed this aggression. Humane groups are well aware of this, yet they promote pit bull puppy adoptions and tell the new owner, "It's all in how you raise 'em!"
Related articles:
02/21/10: 2010 Fatality: 37-Year Old Philadelphia Woman Killed by Mother's Pit Bulls
01/18/10: 2010 Fatality: 56-Year Old Man Killed by Daughter's Six Pit Bulls
11/13/09: Family Pit Bull Berserks, Kills 85-Year Old Owner in Peru
08/12/09: 2009 Fatality: Leesburg Man, 20, Killed by His Two Pit Bulls Trying to Break up Fight