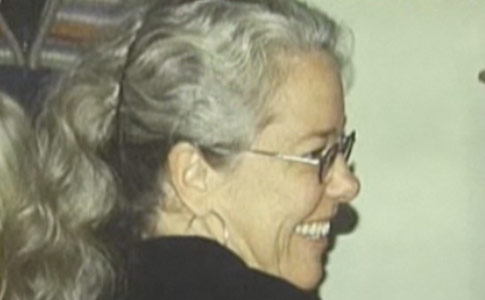 Karen Gillespie, 53-years old, was brutally mauled to death by a white boxer-mix.
Misdemeanor Charges
UPDATE 06/12/10: Last November, Karen Gillespie was mauled to death on a property adjacent to Howard Miller. It was reported Friday that Kentucky State Police filed misdemeanor charges against Miller for violating the county's vicious dog ordinance. The complaint comes shortly after a grand jury declined to indict Miller on a more severe felony charge. Gillespie's family was devastated by the news. They had hoped for a felony indictment by the grand jury.
Instead, as in many other cases of serious and fatal dog attacks, the victim's family was flung under a rug, despite the fact that Miller's dogs were loose -- roaming off property at the time of the attack -- and had previously attacked at least two other human beings before killing Karen. Her husband Stephen Gillespie believes the judicial system failed his wife and family, echoing the horrible injustice that victims of violent and deadly dog attacks often experience.
"Punish the Deed" is a fictitious statement often voiced by pro-pit bull advocates and in this case, its empty meaning backed up by the Commonwealth's Attorney, whose job is to protect the public, and the grand jurors. Recently, jurors in the case involving two pit bull owners whose three dogs nearly killed two people -- Duane VanLanHam and Bridgetta Bradly -- spent four days deliberating if one of the dogs, which was an offspring, belonged to the pit bull owner (?)1
It must be noted in the Gillespie case that not only did the judicial system fail the family, Hardin County Animal Control failed them too. Despite no witnesses to the attack that ended Karen's life, officials seized just one of Miller's dogs after the incident (this is very unusual). It was later determined that more than one of Miller's dogs was involved in the attack. Only then did officials impound the other dog, the third dog having allegedly already disappeared.2
After the discovery of Karen's body, Hardin County Animal Control Supervisor Jerry Foley referred to the incident as a "freak accident," a term commonly used by pit bull owners. Foley also said last year that his office was "unable to find any evidence" of the previous bite incidents involving Miller's dogs. Lastly he stated, "We try to be as proactive as we can be," which seems to contradict the actions (or lack thereof) his office took before and after the death of Karen.
12/03/09: Officials Expand Investigation
The investigation into the death of Karen Gillespie continues. Hardin County Attorney Steve Bland said the case could be referred to a grand jury upon completion. Bland said he has met with Kentucky State Police Detective Larry Walker and KSP has chosen to expand the investigation rather than rush its completion. Persons with information about previous incidents involving Miller's dogs are urged to contact the Elizabethtown police office.
If presented to a grand jury, Bland said, it could consider a misdemeanor charge against the dog's owners for harboring a vicious animal, where penalties range from a fine up to $500 and up to one year in jail. Bland said the grand jury also could consider felony charges, but he declined to comment further. Also noted in the article is that Hardin County Animal Control supervisor Jerry Foley identified the offending dog as a "boxer-mix" not an American bulldog.
11/27/09: Seized Dog Had History of Bites
Fox 41 News reports that the dog's owner, Howard Miller, said that "their American bulldog is a stray they were feeding and he was not fenced in." The News Enterprise, which serves Hardin County, Kentucky, reports that the dog had a history of bites, including previously biting a U.S. Census worker at the home and biting a firefighter involved in the search for Gillespie, and blood -- believed to be Gillespie's -- was transferred to the firefighter during the incident.
According to the county coroner, the majority of Gillespie's injuries were head-related and she died shortly after the attack. The coroner's investigation also revealed Gillespie died between 4:15 and 5 pm Tuesday evening -- more than 12 hours before her body was located. Detective Walker said Gillespie's death probably could have been prevented, but there was no criminal intent by the dog's owners. Harboring vicious animals is a misdemeanor under Kentucky law.
11/26/09: Victim Died Due to Dog Bite Injury
Following the autopsy done on Karen Gillespie, deputy coroner John Clemens said, "The cause of death was head injuries from a dog attack." Hardin County Animal Control removed the dog believed responsible for the attack from an adjacent property on Web Mill Road. The dog was photographed, and appears to be a boxer or an American bulldog, but officials have yet to identify its breed. DogsBite.org prays for the Gillespie family on a day that celebrates the joy of family.
11/26/09: Retired Librarian Killed by Dog
White Mills, KY - In a developing story, Kentucky State Police say the body of a woman was found near her home and she had sustained "dog-related wounds." Deputy Hardin County Coroner John Clemens says it is too soon to discuss the cause of death of 53-year old Karen Gillespie, a retired librarian3 with the Grayson County Public Library. Hardin County Animal Control removed a dog (pictured) from the property of Howard Miller, adjacent to where Gillespie was found.
KSP Detective Larry Walker said Gillespie suffered no additional wounds, and he did not know if an underlying medical condition could have played a role in her death. Gillespie's husband, Stephen, said he was unaware of any medical problems. He said his wife left her home that day to photograph an old one-room school house in the area. Interested in genealogy, he said she had been researching some family history and photographed older structures as a hobby.
When darkness fell and she had not returned home, Stephen Gillespie knew something was wrong. He reported his wife's disappearance around 7 pm Tuesday, and search crews worked through the night trying to find her. Gillespie's home eventually became a command center for the search and rescue teams. It was there that first responders were alerted of Gillespie's location around 9:30 am Wednesday. An autopsy is scheduled for Thanksgiving Day.
1
Defense successfully argued that the female offspring (third dog) was "given away" to a different owner, yet conveniently ran back to the neighborhood of Hunt and Amos to participate in the horrible attack.
2
Information provided to DogsBite.org by an anonymous source.
3
Back in August, retired librarian Sherry Schweder and her husband, Lothar Schweder, were mauled to death by a pack of "mongrel" dogs in Oglethorpe County, Georgia.
Related articles:
08/18/09: 2009 Fatality: Senior Couple Killed by Pack of Dogs in Oglethorpe County
07/26/09: History Channel Airs Segment of Double Fatal Attack; Images of Dogs Shown