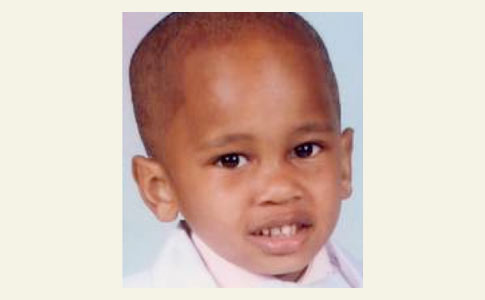 Tony Evans Jr., 3-years old, was killed by his neighbor's chained pit bull.
Pit Bull Owner Blames Dog
Jackson, MS - It took officials one month to euthanize Blue Eyes. On July 22nd, Tony Evans Jr. was killed by the dog after he wandered into the dog's area. The chained pit bull clamped down on his neck, drug him into his dog house and killed him. The owner of the dog, Shannon Reason, recently said he only wishes the dog could have been killed sooner. "All I've been saying is kill that dog."
He said one media outlet wanted to "fly me and my wife to New York so we can defend the pit bull breed. I don't want to have anything to do with that." Too bad Reason did not name the source. Such a brilliant idea: Get the owner of a chained pit bull that killed a toddler to defend the breed. Whoever Reason is referring to, let's be clear on the power of the pit bull propaganda machine.
It's like the power of a black hole; even light can't escape.
Controversy continues to surround the tragedy of Tony Evans Jr. His mother, Chassidy Vardaman tells police that she had asked Reason to watch Tony because she was caring for her other small son in her home. Reason has repeatedly disputed her statement. Vardaman could not be reached to comment in this particular Clarion-Ledger article. A knock on her door went unanswered.
In what can only be described as ironic, Reason says things have gotten really bad in the community. He says he has been threatened by people on the street and has gotten several threatening phone calls. He even carries a gun now. Reason said his family is looking for a new home outside of Mississippi. "I know it is what it is," he said, "but I did not kill that baby -- my pit bull did."
Typically, the scenario is reversed after a serious or fatal dog mauling.
Victims and familys of victims are frequently harassed by pit bull owners and advocates after a serious attack. Not only do these individuals suffer the physical and emotional injuries of the attack and bear the medical cost burden, they have to deal with intimidating dog owners, who in many instances are their nearby neighbors. Due to this, victims frequently relocate to a new home.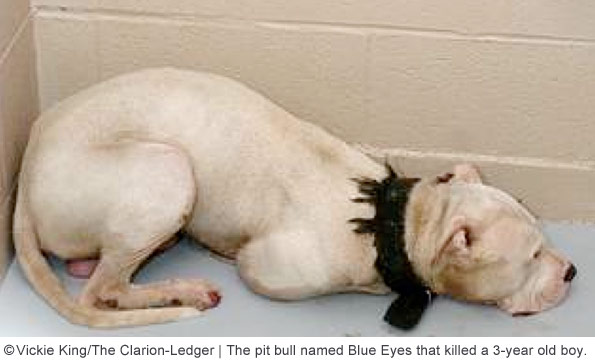 Related articles:
07/25/08: Mississippi Boy's Mother Discusses Fatal Dog Attack
07/23/08: 2008 Fatality: Mississippi 3-Year Old Boy Killed by Pit Bull