Thursday, January 18, 2018
A Flawed Theory and Problematic Bias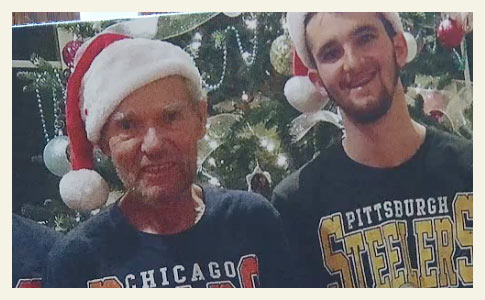 Werner Vogt, 85, was killed by a pack of dogs in southwestern Missouri in late 2015.
Felony Manslaughter
UPDATE 01/18/18:
The owners of a pack of dogs that killed an elderly man have been charged with felony second-degree manslaughter. The dogs viciously attacked 85-year old Werner Vogt on November 12, 2015 as he rode his bicycle in a rural area southeast of Rogersville. Vogt died of his injuries a few weeks later. For months, local authorities mistakenly believed he was attacked by a wild animal, specifically, a wild cat, even though Vogt told them he was attacked by three dogs.
The persistent "wild animal" theory held by the Christian County sheriff delayed obtaining DNA from the suspected dogs -- three boxers who were running loose when the attack occurred -- for six months. By that time, the owner of the dogs, Joseph Brink, had given two of his boxers away. Deputies managed to hunt down both dogs and obtain DNA samples. The results showed a "perfect match" for one of the boxers; the other three could not be ruled out as being involved.
In October 2017, a Christian County grand jury indicted Joseph Brink and his wife, Lindsay Brink, on second-degree manslaughter. "Joseph and Lindsay Brink were aware of the aggressive disposition of the dogs and failed to maintain adequate control of the dogs by allowing them to run at large," the indictment states. In August 2017, the Brinks agreed to a $300,000 settlement after Vogt's son, Vernon Vogt, filed a wrongful-death civil lawsuit against the Rogersville couple.
---
03/14/17: Mauling Death Finally Solved
Christian County, MO - On November 12, 2015 an elderly man was riding his bicycle in the Anchor Hill Ranch subdivision, a rural area southeast of Rogersville in Christian County, when he was viciously attacked by a pack of dogs. Werner Vogt, 85-years old, died of his severe injuries while hospitalized on December 4. At that time, local authorities mistakenly believed he was attacked by a wild animal, specifically, a wild cat, even though Vogt told them he was attacked by three dogs.
On March 12, 2017 the
Springfield News-Leader
published two articles detailing parts of the investigation into Vogt's mauling death after filing a Sunshine Law request in February seeking the sheriff's investigative report. The
News-Leader
articles, in part, help explain the persistent "wild animal" theory held by local authorities, despite the fact that canines kill an American about every 11 days in the U.S., a rate about 14 times more frequently than
bears
and
cougars
combined.
"I could speculate that it could be a bear or a mountain lion … Like I said, I have a hard time believing it was dogs."

- Sheriff Brad Cole, November 13, 2015
From the get-go, Sheriff Cole
declined to believe the attackers were dogs
. No DNA samples from dogs were taken until months after the attack. When they were finally collected -- primarily in May 2016 -- and the results became known, they matched a group of boxers owned by Joseph Brink who lives near the attack site. A Christian County sheriff's deputy interviewed Brink on the day of the attack.
Brink told the deputy that three of his boxers were loose at the time of the attack.
No DNA samples were taken from Brink's dogs at that time. By the time they are, six months later,
Brink had gotten rid of two of his boxers
. The moral of this story is that local officials "lucked out royally" by locating the two boxers that Brink had given away. One of which had a "perfect match" to the saliva found on Vogt's clothing. The other moral is the unwillingness for local officials, at least initially, to believe that canines can and do inflict massive, gaping and horrific injuries.
Fatal dog attacks are generally rare, however in some U.S. counties they are not rare and occur year-after-year like clockwork. The situation of a rural county experiencing a fatal dog attack for the first time is a difficult one -- there is a lack of experience and protocol. However, after the death of Vogt, one sees a "persistent" belief by authorities that a wild animal was to blame, because a dog simply could not be. Therefore hours and hours of precious investigation time was wasted.
Our email correspondence with Sheriff Bob Cole shows that nearly three months after the attack, he still believed a wild cat was the culprit.
Though the
News-Leader
paints a more rose-colored version of the investigation, the fact is a deputy examined the dogs that killed Vogt on the day of the attack, but failed to gather DNA at that time. Only months later -- likely after a forensics lab rejected the "wild animal" theory -- did they fully consider that dogs could be the culprit.
1
We are thrilled that their investigation eventually prevailed. We hope other jurisdictions do not make this same erroneous presumption.
21st Century America
Despite the rarity of fatal dog attacks,
numerous medical studies
and images of horrific dog attack injuries can be found online. On Sunday, after a single search for "characteristics of fatal pack attacks," we located a 2012 study that shows how law enforcement can make "erroneous conclusions about the source of the bites." The study examines how local authorities mistook a dog pack attack for a cougar attack:
An unusual case of predation: dog pack or cougar attack?
2
Unless characteristics of a wild animal attack are evident at the scene -- and apparently there were not in this case, which is why the Missouri Department of Conservation rejected analyzing the DNA until canines were ruled out -- the default assumption for investigators must be dogs. This is especially true when the victim is telling you dogs attacked him.
A pack of dogs can rip out an entire human chest cavity and more.
Pack attack predation is real, personal biases are flawed.
---
Below we examine the timeline after the November 12 attack by interspersing information published just after the attack and new information provided by the News-Leader.
---
Was it a Cougar or a Canine Pack Attack?
11/12/2015
Just after the attack, Vogt is conscious briefly and tells officials and family members that he was attacked by dogs while lying critically injured on the side of Northwoods Road.
After the News-Leader published an account of the sheriff's investigation on March 12, we learn that Vogt's family members and friends contacted the sheriff's office on the day of the attack "to report that a nearby neighbor owned several large dogs, which they said had been aggressive in the past and might have been involved in attacking the bicyclist." In a nutshell, on the day of the attack, Vogt's family led authorities to the owner of the dogs that killed Vogt.
11/13/2015
As early as November 13, Sheriff Brad Cole states that evidence is being examined in a lab. "We've taken, collected some of his clothing that he had on, which we are positive does have some kind of animal DNA on it and one with saliva that I'm sure when it gets to the lab, actually it's already at the lab…" The
Missouri Department of Conservation
was the party initially assigned to analyze the DNA. This department only deals with wildlife, not domesticated dogs.
11/17/2015:
Vogt regains consciousness after multiple surgeries and
states that he was attacked by a pack of dogs
. The sheriff's department states at this time they were taking Vogt's words seriously. "Medical personnel who were talking to our deputy at the time stated they didn't believe it was a dog … But at this point we are taking what this gentleman has told us as what happened, that it was a pack of dogs," - Lt. Jeff Lofton of the Christian County Sheriff's Department.
11/17/2015:
The Missouri Department of Conservation sent the samples back to the sheriff's office asking that it first be cleared of being dog-related, Lt. Jeff Lofton explains. The sheriff's office then looked to the Fish and Wildlife Service, hoping they would test the samples. Meanwhile, Jake Patterson, Vogt's grandson, visits him in the hospital and tells KY3.com, "He's kinda rough on his eyesight, but he's not stupid. It wasn't a bear, it wasn't a mountain lion, it was three dogs."
3
12/08/15:
The
News-Leader
reports that Vogt died a few days earlier. His daughter-in-law Noel Vogt states, he "died three times that day" while being treated for his injuries. Sheriff Cole states that a
"forensic review" of photographs of Vogt's numerous injuries
is being conducted by a wildlife expert in Florida.
"His injuries were pretty horrific. I've worked many dog bites in the last 23 years but I've not seen anything like this."
Sheriff Cole was previously the county coroner as well.
Also at this time, Cole reports that deputies showed Vogt photos of different dog breeds, but Vogt could not identify any of them as the attackers. The March 12 News-Leader article states Vogt was also shown images of wild animals then -- a black bear, coyote, mountain lion and bobcat. Vogt picked out the coyote. "I showed him the photos several times, but he described it very clearly to us. He pointed out the coyote." - Corporal David Bernier.
12/08/15:
The Missouri Department of Conservation softens its position, "If we've got some indication it was wildlife related, possibly we could do a DNA test." - Larry Yamnitz, MDC protection division chief. So, nearly one month after the vicious attack, there is no indication -- no evidence presented -- that a wild animal was involved. By the next day, December 9, the title of a local news article is, "
Investigators: Mystery animal kills 85-year-old cyclist in Missouri
."
12/13/15:
In an interview with KY3.com, Vogt's family begs dog owners in the community to come forward. "If you suspect your dog is violent, then you need to come forward." -- Noel Vogt. At this time, one full one month after the attack, Sheriff Cole states, "We're actively seeking these dogs out." He also brushes off the dogs belonging to Brink, "There's been a couple of calls of concern for a couple dogs that belong to a resident in that area, but short of that, nothing else."
4
After the March 12
News-Leader
articles, we learn that on the day of the attack, Bernier went to Brink's home near to the attack site, met with Brink and examined his four boxers. "He told me the three dogs I had seen fenced in (at Brink's home) were running loose about the time of the incident and he could not account for their whereabouts," Bernier wrote in his report.
On day one of the investigation, sheriff's officials knew three boxers were loose in that area.
Notes from the examination of the dogs includes that Bernier opened and inspected each mouth -- none of the dogs tried to bite or became aggressive. "I found no signs of blood or human flesh in the mouth of any animal and no signs of fighting or blood on the coats, paws or pads of any of the animals," Bernier wrote. He also noted that none of the dogs appeared to have been recently washed. He found no indication Brink was trying to hide anything.
12/15/15:
Shawn Miles tells KSPR that while he and his son were bicycling in Anchor Hill Ranch close to where Vogt was attacked, they were chased by three dogs. "When I seen it on TV, I knew it. You put two and two together and you figure it out pretty quick," Miles said. Miles fired at the three dogs with his 9 mm and the dogs left them alone. No description of the three dogs that chased Miles and his son (coloring, height or otherwise) were given in the KSPR article.
5
01/20/16:
DogsBite.org writes to Sheriff Brad Cole to see if any determination had been made by the expert in Florida about the type of animal that attacked Vogt. At this point, it has been over 5 weeks since the photographic information -- images of Vogt's severe injuries -- had been sent to a wildlife expert to conduct a "forensic review." Sheriff Cole responds to our email, "We are still awaiting the lab results from the DNA samples that were submitted to the University of Florida."
02/05/16:
DogsBite.org writes to the sheriff's office again while preparing our annual U.S. dog bite fatality statistics. At this stage, no release date had been set -- we were awaiting confirmation that dogs were the culprits. Up until this point, we had included Vogt, because fatal attacks by bears and cougars are so rare.
Sheriff Cole replies to our email that the attacker was "some type of large cat." And that, "Further testing is being completed to determine the species of cat."
Nearly 3 months after the attack, the sheriff's office was not in anyway operating on the assumption that dogs were involved in Vogt's death.
UNDATED:
Though no date is provided in the
News-Leader
March 2017 report, it states that at some point during the investigation, Sgt. Michael Elliott followed up on a tip about a Great Pyrenees that had attacked and bitten a woman's daughter while she and another girl were riding their bikes. "Elliott tracked down the Great Pyrenees dogs and took DNA saliva samples from each," states the News-Leader. Elliott also collected DNA samples from the Vogt family dog.
05/2016:
In May 2016, Elliott followed up on Bernie's initial report of meeting with Joseph Brink on the day of the attack. He asked permission to take DNA samples of his four boxers. This is when Elliott learns that Brink gave two of his dogs away after the attack. Brink tells Elliott, as he had Bernie, that three of his dogs were running loose at the time of the attack. Brink tells him, "he got rid of Chubs and Otto" after the attack, likely believing they were responsible, Elliott wrote.
Brink had four boxers, seemingly all male: Chubs, Otto, Hugo & Bruno. At the time of the attack, Chubs, Otto and Hugo were at large. Brink got rid of Chubs and Otto several months after the attack. Elliott took DNA samples of Brink's remaining two boxers. Brink said his brother took Otto to a humane society and Chubbs was given to a family that responded to a Craigslist ad. Elliott contacted the owner's of both dogs and got DNA samples from each dog.
06/2016:
In June 2016, samples of all of DNA collected were shipped to a forensic lab in Florida. At some point later (date not stated in
News-Leader
article), Forensic DNA analyst Ginger Clark found a "perfect match" for Otto. Based on her DNA findings, Brink's three other boxers could not be ruled out as being involved. When contacted by the
News-Leader
on March 3, Clark said none of the other DNA samples from other dogs tested matched the saliva found on Vogt's clothing.
03/12/17:
Nine months later, the
News-Leader
releases two articles detailing aspects of the Christian County Sheriff's Office investigation after filing a Sunshine Law request in mid-February seeking the sheriff's investigative report. The
News-Leader
report, in part, helps explain the persistent "wild animal" theory, despite the fact that canines kill an American about every 11 days in the U.S., a rate about 14 times more frequently than bears and mountain lions combined.
---
Bubba (formerly named Otto) -- whose DNA was a "perfect match" -- now lives at a home in rural Halfway with an unfenced yard. The new owner, Olen Asby,
allows Bubba to run unleashed
outside his home with the family's large outdoor dog. This is a recipe for
another
major disaster.
---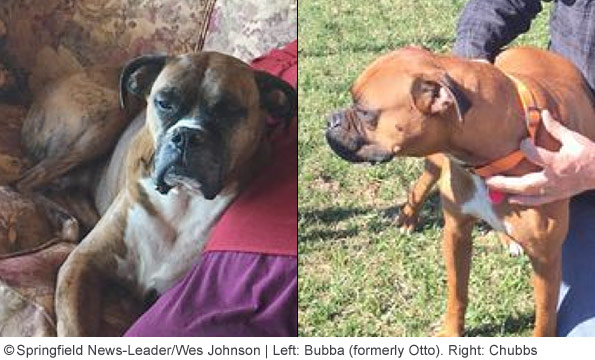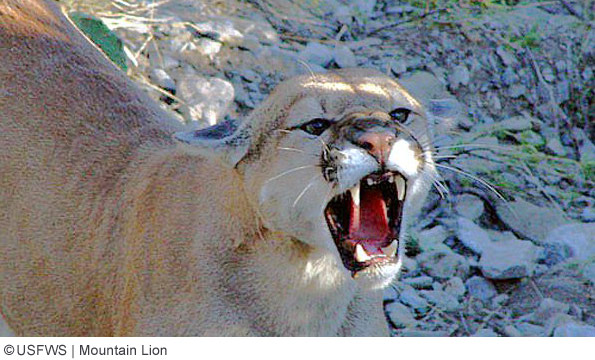 1
Just like the Missouri Department of Conservation told the Christian County Sheriff's Office multiple times, dogs should have been excluded first (given the particulars of this case). Only after that angle had been exhausted should a wild animal be considered.
2
We did review the whole study (which is behind a paywall). If you would like a copy, please just email us. We guarantee you that when you see the injury photographs in this study, you will presume a wild animal inflicted these horrific injuries. Herein lies the problematic bias and a lack of understanding dog pack attack predation.
3
This article is no longer online. Drew Douglas, "Investigation into animal attack continues," KY3.com, November 18, 2015 (www.ky3.com)
4
This article is no longer online. Drew Douglas, "Family seeks closure after animal attack kills 85-year-old," KY3.com, December 13, 2015 (www.ky3.com)
5
This article is no longer online. Jonathan Wahl, "Christian County man chased by dogs thinks it might be connected to November animal attack," KSPR.com, December 15, 2015 (www.kspr.com)
Related articles:
08/23/16:
2016 Dog Bite Fatality: Elderly Man Killed by Dogs in Jacksonville, Florida
03/25/16:
2016 Dog Bite Fatality: Elderly Woman Dies After Pack Attack In Thurston County
07/24/15:
2015 Dog Bite Fatality: Pack of Dogs Kill Woman in Wagoner County, Oklahoma
See also:
Dog Pack Attack: Hunting Humans
, by Avis, Simon P. M.D. F.R.C.P.C,
The American Journal of Forensic Medicine and Pathology,
Volume 20(3), September 1999, pp 243-246.
Attacks by Packs of Dogs Involving Predation on Human Beings
, by Borchelt PL, Lockwood R, Beck AM, and Voith VL,
Public Health Reports,
98:57-66, 1983.
Labels: 2015 Dog Bite Fatality, Cougar Attack, Fatal Pack Attack, Missouri, Predation Attack, Senior Citizen Fatality, Wild Animal Theory

Please donate to support our work
DogsBite.org is a 501(c)(3) tax-exempt public charity organization. Learn more »
posted by
|
permalink
|
11 comments
|

email
|

blog rss
|

comment rss

11 comments:

AlisonSmith | 3/14/2017 6:59 PM | Flag
The most disturbing thing about this story is that there don't seem to be any actions planned by authorities either in charging the killer dogs' owners (the Brink family) for at the very least selling/rehoming dogs they suspected of killing a man, or in seizing the killer dogs from their new owners. Particularly the one that's 100% matched and which now resides with an elderly couple and their obese son who allow it to run loose with another dog. As you say, it's a fatal attack looking for a jogger, child or other hapless soul to happen to.

Colleen Lynn | 3/14/2017 10:13 PM | Flag
You would think that after a 100% match at least the one would be seized. Authorities should have seized all four dogs as soon as those DNA results came back. What was not stated in the News-Leader articles is WHEN the DNA results came back. October 2016? February 2017?

Despite this horrific case and learning the hard way the culprit was not a wild animal, it appears little canine pack attack predation was understood either. That Otto/Bubba's owner continues to allow the dog to roam with another large dog is extremely dangerous. While we don't know the history of the boxers, they were very likely roaming and hunting together (engaging in nonhuman predation as a group). That would certainly be a factor leading to the attack on Vogt.

What is so frustrating to us is that officials examined the attacking dogs on the day of the attack. But personal bias and lack of experience kept them clinging to the absolutely least probability of a "wild animal theory" for months on end.

We feel so sorry for Vogt's family who were forced to endure this for over a year now, after they led authorities to the dog owner's home just hours after the attack.

Dayna Hamilton | 3/15/2017 10:27 AM | Flag
Whatever the "authorities" believed, or didn't, sounds like the owner of the killer dogs knew what happened.

Lucu Lencia | 3/15/2017 4:34 PM | Flag
@ AllisonSmith indeed it's very disturbing that they aren't seizing the dogs and having them destroyed - isn't that the normal procedure for any dog that kills a human? Had it actually turned out to be a wild animal and they knew which individual wild animal it was they would have shot it. Why are the dogs being left alive?

LibertarianThinker | 3/15/2017 10:53 PM | Flag
AT the minimum, why wouldn't the owner at the time of attack be charged with covering up crime evidence or hindering an investigation. He out and out admits that he believed his dogs to be the killers, and then he turns around and gives the killer dogs away to unsuspecting people.

Colleen Lynn | 3/16/2017 12:22 AM | Flag
Not only that, one was dumped in a different county (and about an hour away) at the Polk County Humane Society and the other was adopted by a family sufficiently a good distance away -- no one would ever recognize these dogs in their new locations. One has to wonder the amount of time that passed when the attack was inflicted and when the deputy paid a visit to Brink. Seems it could have been a few hours, which is sufficient to clean up visible evidence. We know the owner had no problem being devious a few months later when he got rid of the dogs. So why not be deviant immediately after the attack? There is also the troubling detail that the dogs did not finish the attack -- killing Vogt then. Unless interrupted by something or someone, pack attacks like this usually continue until the victim is dead -- often more bites are inflicted postmortem too. Brink's home was 1/8 of a mile from the attack scene... | Link to see locations

joelande | 3/18/2017 6:29 AM | Flag
I hope so much that people can gain better insight into why these investigative failures happen in some cases.

Certainly in some there are simply errors and mistakes made by authorities.

But the public has to understand that the dog issue is a POLITICAL one. In some cases, when there is a dog attack (particularly a fatality), there is POLITICAL pressure put on authorities to guide them to certain conclusions or to pressure them to abandon investigations or alter their course.

In some cases, this can mean direct contact by dog lobbyists with the authorities. In other cases, it can be pressure by a politically-connected local or someone with the ability to influence investigations.

In some cases, there are backroom deals or conversations which the public never finds out about.

This is the real threat to public safety- the influence of special interests on authorities.

joelande | 3/18/2017 6:31 AM | Flag
Are you sure these are boxers?

I can tell you that animal "rescue" dealers and some shelters and animal control departments have been mislabeling pit bulls or other bully breeds with the fake "boxer" tag since the 1980s.

Ka D | 3/18/2017 4:34 PM | Flag
Hopefully the next person that encounters these dogs running loose has a firearm and ends them.

Dayna Hamilton | 1/19/2018 4:17 PM | Flag
I am so glad they finally came to this ruling. Shameful how long it took and that they ignored the victim's own words. But perhaps it will give other owners of vicious dogs pause when they let them out the door to free roam.

Ka D | 1/20/2018 1:19 PM | Flag
The serious FACT is that today in America if you are attacked by an animal is is most likely to be a dog, and that dog is most likely to be a pit bull.