Saturday, October 22, 2011
By Branwyne
Finch
A guest writer for the DogsBite.org Blog.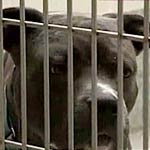 On October 22nd, humane organizations across the country will celebrate "National Pit Bull Awareness Day". At the
MSPCA in Massachusetts
, the day is part of a month long campaign to promote pit bull ownership. The promotion campaign involves press releases and media interviews claiming "pit bull discrimination", special events featuring visits by successfully adopted pit bull "alumni", and a screening of the pro-pit bull documentary "Beyond the Myth". The organization will also offer free veterinary services which include a full physical exam, microchip, rabies and distemper vaccination and spay/neuter for currently owned pit bulls, all month long.

This aggressive PR campaign is explained on the organization's website:
"While the number of homeless dogs in Massachusetts continues to decline, the number of stray and surrendered Pit Bulls has remained high. The MSPCA's four Adoption Centers take in more Pit Bulls than any other type of dog. One in every 4 dogs brought to the MSPCA is a Pit Bull or Pit Bull mix. Pit Bulls also tend to stay the longest at our adoption centers waiting for an adopter and a place to call home."

This, of course, is a bit of an understatement. Massachusetts' progressive approach to spay and neuter education has been so successful, we now have a shortage of homeless dogs. Many rescues and shelters are importing adoptable dogs and puppies from high kill southern shelters just to fill the demand. Some New England shelters are importing dogs from Puerto Rico, under the "
Save a Sato
" program. The problem of pet dog overpopulation has been successfully conquered in my home state, with one glaring exception. Pit bulls still flood open admissions shelters, are abandoned, or picked up as strays in huge numbers. At this writing, 57% of the dogs listed for adoption at the Boston MSPCA are pit bulls; at the Methuen shelter its 33%; in Cape Cod, 43%. And the situation seems to only get worse.

It stands to reason that although humane education works with the types of people who own other dogs breeds, it doesn't work with the types of people who continue to own and breed pit bulls.
Pit bull owners
are simply "different" from other dog breed owners; they are far more likely to be grossly irresponsible. Despite the prevalence of pit bull specific benefits and incentives like free spay and neuter, they continue to allow their pet dogs to have litters. But the "accidental litters" produced by irresponsible pet owners cannot explain the tidal wave of homeless pit bulls entering our shelter systems. The fact that money is being made breeding and selling pit bulls for dog fighting, to guard drug operations, and as thug fashion accessories, has not been addressed by humane organizations; perhaps because they realize that no amount of "education" is going to change this. Criminals, drug dealers, gang members, dog fighters, and losers looking to make a quick buck; those are the people breeding the pit bulls that end up dumped and abandoned to the shelter system. And the only way to stop them is with legislation -- mandatory spay/neuter pit bull laws.
MSPCA Statements Conflict with the Facts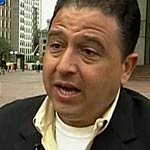 The obvious and logical solution would be for humane organizations like the MSPCA to support breeder regulations that would make it difficult for dog fighters to continue abusing dogs, and reduce the wholesale euthanization of pit bulls which are neglected, abused and abandoned each year by the thousands. Amazingly, the MSPCA has chosen instead to try and create a consumer market for these dogs with an aggressive PR and marketing campaign designed to make these dogs
more desirable
. The argument offered by the MSPCA is that these dogs are victims of discrimination, NOT over breeding. In fact, according to the MSPCA, the temperament problems and breed specific traits pit bulls are known for, like gameness and a tendency toward dog aggression, don't exist. This statement conflicts with the facts. According to Boston City Councilor Rob Consalvo, Boston Animal Control reports clearly show pit bulls are responsible for the highest number of attacks; both dog on dog and dog on human.

Yet the MSPCA, like other humane organizations, clings to the myth that the problems with pit bulls are the result of nurture, not nature. They insist that "owner education" will solve the pit bull crisis. What they can't admit is that the "irresponsible owners" don't want to be educated; in fact, the criminals and low lifes breeding pit bulls provide an endless supply of pit bulls to anyone with the cash. Keeping dogs out of the hands of irresponsible owners requires proper breed stewardship, and that is the primary job of breeders. Since pit bull breeders are criminally irresponsible, anyone, regardless of their ability to care for a dog, can acquire a pit bull. Boston CraigsList and Kijiji are filled with unvetted pit puppies being sold from high crime urban areas. Even more common are ads for pit bulls being dumped by young, illiterate owners who realized their impulse acquisition of a pit puppy wasn't a good idea for someone living in subsidized housing.

The assertion by humane groups that the pit bulls that flood their shelters are all wonderful family pets that will never show aggression if raised with love and "socialized", defies logic. Behavior in domestic dogs is greatly influenced by selective breeding, which means you get what you breed for, and often what you don't actively breed against. We can easily quantify the fact that the majority of people breeding pit bulls today are at best grossly irresponsible, at worst criminals and animal abusers with malicious intent. Many individuals breeding pit bulls are deliberately breeding dog aggressive and human aggressive dogs for dog fighting and to serve as guard dogs. Many more are breeding for traits like big heads, the color blue, etc., and are ignoring temperament altogether. None of these breeders have a goal of producing stable, friendly, biddable family dogs.
"Breed Discrimination" a Civil Rights Issue?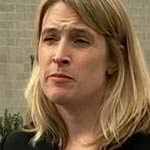 The MSPCA is caught in a conundrum; despite all their efforts at educating owners regarding responsible dog ownership, despite the easy availability of low cost and free spay/neuter programs, low cost training programs, owner support, and all kinds of pit bull specific benefits, these dogs
keep making headlines with their attacks
, and keep flooding the shelter system. And because they have aligned themselves politically with the dog breeder lobby, and officially oppose breed-specific laws (BSL), they cannot address the problem at the source. As more and more unwanted pit bulls fill the shelter, the MSPCA certainly cannot be honest with potential adopters about the typical traits of pit bull dogs. Educating potential owners about the fact that pit bulls can become dangerously dog aggressive as they get older, even with dogs they have lived with for years, or that pit bulls should never be taken to dog parks, would only serve to reduce adoptions. So they have decided to
anthropomorphize
the dogs and make this a civil rights issue. They won't blame pit bull owners and breeders for the abuse and abandonment of pit bulls; they blame potential adopters who don't want pit bulls.

Think you want a lab instead of a pit bull, because the breed is the right fit for your family and lifestyle? According to the MSPCA, you are a bigot! You are "discriminating" against pit bulls because of their "breed". Insurance companies denying coverage to pit bull owners because their actuarial data shows that pit bulls generate more claims are not managing risk, they are "discriminating unfairly."
Landlords who won't rent to you
because their insurance coverage won't cover a tenant with a pit bull are not protecting their investment. They are "discriminating" against the breed. In their tail-wags-the-dog argument, the flood of pit bulls at the shelter is NOT the fault of all the pit bull breeders pumping out litters; nor is it the fault of all the pit bull owners who are abandoning their dogs.
It is the fault of everyone who doesn't adopt a pit bull dog
.
MSPCA is Subsidizing Pit Bull Owners

The real tragedy for animals is the fact that pit bulls flooding the shelter system continue to drain resources that could be used to help other homeless animals. The MSPCA addresses this by diverting money into
subsidizing
pit bull owners with free veterinary services, like spay and neuter, shots, microchipping, etc. They spend money lobbying against BSL, and on PR campaigns to increase the popularity of pit bulls. They refuse to educate adopters regarding the real risks adult pit bulls can pose to other animals, and put domestic pets at risk by placing pit bulls with owners who are unprepared to deal with their dog's animal aggression. They do nothing to reduce the number of pit bulls that are euthanized by the thousands each year across the state. Even more tragic, this once fine organization has lost the respect and support of animal lovers and potential adopters, who find the organization's claims that a pit bull is no different than a Golden Retriever, ridiculous. Many suburban families feel that the MSPCA is not the best place to look for a dog, because they will "try to convince you to take a pit bull, and we don't want a pit bull." Others, like myself, no longer trust this organization's evaluation of ANY animal. And for good reason.

A week before "Pit Bull Awareness Day", Lowell police were called to a home after the family's two pit bulls got into a
violent fight and attacked the husband
when he tried to break it up. The husband received 11 stitches in his leg. The two dogs were brother and sister, a year and a half old; an age when many pit bulls begin to mature and develop a level of dog aggression they hadn't exhibited as puppies. Both dogs were adopted out by the MSPCA six months prior to this incident. The owners signed the dogs over to animal control to be euthanized, because the injuries they sustained in the fight were so severe, they could not afford the vet bills to treat them. The MSPCA's continuation of the Pit Bull PR campaign guarantees that everyone loses: the pit bulls, who are prisoners of their genetic code; the MSPCA, whose reputation and credibility is irredeemably tarnished; and the animals who could have benefited from the resources spent cleaning up the mess created by pit bull owners and breeders.
Related articles:
07/16/11:
Pit Bulls Lead 'Bite' Counts Across U.S. Cities and Counties
10/28/09:
In Massachusetts, Landlords May Be Liable When Tenant's Pit Bull Attacks
10/24/09:
2009 Pit Bull Awareness Day by YouTube Artist Zupf - DogsBite.org
10/25/08:
On Pit Bull Awareness Day, DogsBite.org Releases Video of Attack Victims
Labels: Activist, Guest Writer, Massachusetts, Pit Bull Adoption, Pit Bull Awareness Day

Please donate to support our work
DogsBite.org is a 501(c)(3) tax-exempt public charity organization. Learn more »
posted by
|
permalink
|
26 comments
|

email
|

blog rss
|

comment rss

26 comments:

Anneliese | 10/22/2011 12:51 AM | Flag
It's sad how the MSPCA is actually blaming not the breeders, fighters and unprepared owners who dump their dogs for this overpopulation, but rather the people who would rather adopt either a safer dog or no dog at all! They are saying it's my fault, your fault, and every non-pit owner's fault for a problem that they keep feeding anyway. They provide free veterinary service for pit bulls, but do they provide free veterinary service to the countless animals who have been attacked by pit bulls? Who's discriminating now?

snack sized dog | 10/22/2011 11:57 AM | Flag
All the double speak really does boil down to blaming all non-pit bull owners for not adopting!

What nutters do best besides killing pets and destroying neighborhoods is LAY BLAME.

dawn james | 10/23/2011 12:20 AM | Flag
outstanding!

what is true in MA is true throughout the US and most likely canada and the UK too. i would only add that the pit bull rescue industry is also a very different kind of failure. i don't know of an example in massachusetts but the honesty of a pit nutter rescue angel in alabama was a real eye opener for me. JESSICA CABLER opposed the dangerous dog law being proposed because it would put her pit bull RESCUE out of business!
click to read the original story here.

truthbird | 10/24/2011 7:47 PM | Flag
Some people are not fooled these humane groups, particularly ones that are reckless enough to bring pit bulls into schools for "breed ambassador" routines. The idiots below actually used a pit bull to teach dog bite safety prevention.

Pit bulls banned from E. Oregon school district
"I love dogs as much as the next person," Superintendent Larry Glaze said. "I grew up with a dog and I have a dog in my home now. I just feel that we should use common sense when bringing animals into schools." President Cathie Falck of the Blue Mountain Humane Association said that's dog discrimination — any dog could be dangerous and individual animals shouldn't be judged based on their breed. "We will not be providing dog bite-safety instruction in the La Grande School District," she said. "A breed ban is wrong, it is unfair.

The Board of Directors of Blue Mountain Humane Association should fire Falck for placing them into a liability equation with potentially massive ramifications!

vintage | 11/01/2011 6:13 AM | Flag
We definitely need a DBO Watchlist for these radicalized "Humane" and Animal Control orgs that adopt out/traffic Maulers.

The public needs to know that these organizations have failed in their public safety obligations and view their wild claims with skepticism.

Packhorse | 11/05/2011 8:14 AM | Flag
Please check out this related news story from Pittsburgh. http://pittsburgh.cbslocal.com/2011/11/04/vet-raises-concerns-about-aggressive-dogs-up-for-adoption/

april 29 | 11/05/2011 6:50 PM | Flag
Thank you Packhorse, this was VERY interesting reading!

Violent dogs offered to the public by Animal Protectors Shelter, with cheerful stories and no warnings. One of the shelter dogs, Tracker, has been at the shelter for THREE YEARS. Tracker is described as a "shelter favorite" although the description states "Tracker has been with us for three years because he is not fond of other animals. He has shown the ability to be around some other dogs, but has not made a lot of friends at the shelter. Tracker can only be placed in a home with no other pets. We require a fenced in yard, preferably a privacy fence and an owner who has an ability to read doggie body language." Tracker bit the foot off another dog.

Animal Protectors might add a huge insurance policy as a requirement for adopting Tracker.

vintage | 11/08/2011 2:41 AM | Flag
Nutters in the Shelters within a city where Pits are the leading biter by a mile.... It's almost as if they are begging for BSL since they won't regulate themselves.

Sue them into oblivion and jail them once the inevitable lifeflight comes...

vintage | 11/12/2011 6:12 AM | Flag
Manhatten A/C Shelter spends over 1month trying to "rehabilitate" a Pit Bull involved in two maulings. Three dog trainers are bitten during the failed trafficking operation and no telling how many safe dogs received the needle!

They must have forgotten that NYC has paid out $Millions to pit mauling victims.

http://www.silive.com/eastshore/index.ssf/2011/11/staten_island_couple_gets_jail.html



SUE EARLY AND SUE OFTEN!

vintage | 11/12/2011 6:14 AM | Flag
Pit Hole Houston BARCS is sued by attack victim...Of course the NO-Kill Nutter spokesman comes out and states they are underfunded meanwhile they facilitated a 4 percent license compliance rate! They have also allowed a massive feral dog population explosion similiar to a developing nation.

http://www.msnbc.msn.com/id/45234525/ns/local_news-houston_tx/t/houston-woman-plans-lawsuit-over-dog-attack/

vintage | 11/13/2011 5:30 AM | Flag
Who can forget this heartwarming tale of the Indianapolis Humane Society adopting out a Pit that made it only four days before attacking a kid?!?

http://blog.dogsbite.org/2010/03/pit-bull-in-recent-mauling-adopted-from_14.html

vintage | 11/13/2011 5:36 AM | Flag
Toronto Nutter Society expended six years and over $400K to save Bandit the pit mix that mauled a toddler, and bit three shelter employees.

http://www.thestar.com/news/gta/torontohumanesociety/article/794622--bandit-s-days-appear-numbered

Yearly Mental Health Screenings for Humane Workers PLEASE!!!

vintage | 11/13/2011 6:10 AM | Flag
Animal Protectors in Kensengton PA...Vet gets bitten in the face and blows lid on Trafficking Dangerous Pitties story:

http://pittsburgh.cbslocal.com/2011/11/04/vet-raises-concerns-about-aggressive-dogs-up-for-adoption/

vintage | 11/18/2011 3:15 AM | Flag
Memphis Shelter workers working with area dog fighters....

Ever wonder how things could be so screwed up in some cities?!? I am betting they don't have this problem in Denver.

Some employees at the Memphis Animal Shelter had ties to dogfighting rings and operated outside city rules and procedures, according to a study of the shelter's operations conducted by the Memphis Rotary Club.

http://www.commercialappeal.com/news/2011/nov/16/shelter-employees-had-ties-dog-fighting-rings-repo/


DOGFIGHTING KILLS!

vintage | 11/19/2011 2:10 AM | Flag
Putnam County FL...Deanna Blitch and her son only receive misdemeanor charges for killing Roy McSweeney...despite two prevous maulings! The dogs had been previously quarintined and returned to them.

http://staugustine.com/news/local-news/2011-11-16/mother-and-son-charged-connection-pit-bull-attack-putnam-county-man

Pit maulings...The perfect crime!

vintage | 11/23/2011 1:07 AM | Flag
California has sustained 30 Pit Bull DBRFs since proscribing BSL, so lets rehabilitate Pits with aggression issues and place them into neighborhoods!

Meet Sheltering Oaks Sanctuary in Lompoc, CA



"Sheltering Oaks Sanctuary" to provide rescue, rehabilitation and adoption for the pit bulls, senior and other high-risk dogs that otherwise would be euthanized at shelters, or die on the street, or at the hands of abusive owners, Anderson said.

Rehabilitating the dogs, many of which arrive at the sanctuary anxious and aggressive toward people and other dogs, doesn't happen overnight. It takes patience, gentle voices and treats for good behavior


Read more: http://www.lompocrecord.com/lifestyles/pets/pit-bull-sanctuary-rescues-abused-and-abandoned-pets/article_ffbfcf20-1332-11e1-b75f-001cc4c002e0.html#ixzz1eVeH5mvB

Remember, human aggressive Pit Bulls were always culled...

vintage | 11/23/2011 2:19 AM | Flag
2009...Kootenai Humane Society of Northern Idaho adopts out evaluated "potential family Pittie" who attacks his new owner within 24 hours.


http://www.youtube.com/watch?v=99Yk7Zmraeg

vintage | 11/25/2011 3:00 AM | Flag
Add Milwauke to the A/C Watchlist:

Milwaukee's chief dog catcher just proclaimed that "Pit Bull Attacks are rare" despite Pitties producing almost five times the bites tthan the next highest breed. Additionally, Pitties now consume 40 percent of A/C resources while the Pit breeders and dogfighters laugh all the way to the bank. They have Milwaukee all aboard the Pit Bull crazy train and are driving it straight to maulville....

http://www.msnbc.msn.com/id/45412212/ns/local_news-milwaukee_wi/t/expert-pit-bull-attacks-are-quite-rare/

vintage | 11/26/2011 4:59 AM | Flag
Lske County, CA Animal Shelter:

2010 Pit -breeder gramps kills his grandson...Later he blamed his son for leaving the child with him. F-Minus goes out to Lake County Animal Shelter

Jacob Bisbee

2-years old | Concord, CA

Jacob Bisbee, 2-years old, was mauled to death by his step-grandfather's pit bulls. Police said the dogs attacked the boy when he walked into the garage. The victim's grandmother and uncle were in the house at the time, as was the boy's brother. The dogs' owner, Steven Hayashi, was not home during the incident. Within hours, authorities arrested Hayashi on suspicion of child endangerment and owning a mischievous animal that causes great bodily injury or death. The three offending pit bulls were seized along with two more that Hayashi kept in his yard. The next day, from a jailhouse interview, Hayashi admitted that one of the dogs had killed his pet Chihuahua a year earlier. But he said he never believed his dogs would attack Jacob. He also said that he ended up with 5 pit bulls because the pit bull he adopted from a Lake County animal shelter was pregnant. [source citations

vintage | 12/08/2011 4:17 AM | Flag
Ft Worth Animal Control...sigh....

http://www.wfaa.com/news/local/Daschunds-killed-by-neighbors-pitbulls-135144693.html


PS...In November 2011, a Texas Court ruled that a dog ownerr may sue for intrinsic and sentimental value for the loss of a pet, not just mere sentimental vaule

vintage | 12/28/2011 1:15 AM | Flag
Lucerne County PA SPCA gets bitten in the azz when Ishia the pittie attacks a woman picking up/trafficking the animal for it's owner.

Ishia was in quarantine for biting, and had attacked a shelter employee.

http://www.timesleader.com/news/SPCA_sued_over_pit_bull_incident_12-24-2011.html

The article didn't state whether Ishia's real owner was in jail or in the hospital recovering from a mauling....

Let's hope this organization learned it's lesson.

vintage | 12/29/2011 5:51 AM | Flag
Arlington Texas Shelter adopts out Pit bulls that attack five children on school grounds.


http://www.star-telegram.com/2011/12/22/3614057/arlington-authorities-euthanize.html

Unbelievable!

vintage | 1/04/2012 4:17 AM | Flag
F minus assigned to San Diego Animal Control who adopted out Nancy....

http://www.sandiegoreader.com/weblogs/a-message-to-mormons-from-one-of-your-own/2011/dec/30/i-had-to-kill-my-best-friend/

vintage | 1/06/2012 3:05 AM | Flag
Triangle Pet in Allegheney County PA...Unauthorized Release Steelers linbacker of Joey porter's horse killing Pits...The misunderstood wigglebutts would later kill a neighbors dog in Arizona.

The dogs were taken to Triangle Pet in McKees Rocks but have since been returned to Porter, a move that police said was unauthorized.
The Northern Regional police chief said Triangle Pet was supposed to hold the two dogs until it was proved that they are licensed in Allegheny County. Porter's wife allegedly picked the dogs up Wednesday night before that could be established.

Read more: http://www.wtae.com/sports/9904374/detail.html#ixzz1ifLEY4GH

vintage | 1/25/2012 4:27 AM | Flag
Pit Bull adoption turns into an episode of "Wild Kingdom"

Alexandria woman forced to shoot, kill her dog to save boyfriend from mauling
News __Featured Slider — 24 January 2012, 9:37 am
By: David Sachs

An Alexandria woman was forced to shoot her dog dead as it mauled her boyfriend at the couple's Eisenhower Avenue home January 18.

The unidentified man was moving the dog's toy with his foot when the pit-bull mix lunged at him and began biting, said Patrick Cole, spokesman for the Animal Welfare League of Alexandria. While waiting for police to arrive, the owner tried to pin his pet to the ground. Unable to subdue the dog, he told his girlfriend to shoot it in the head.

The dog had a history of aggression, including multiple biting incidents and "resource guarding" that went unreported by its owners, according to animal control officers who investigated the matter. The couple adopted the dog from Friends of Homeless Animals of Northern Virginia last August, which received the dog from Prince George's County animal control, where the stray had been impounded the three times.



http://alextimes.com/2012/01/alexandria-woman-forced-to-shoot-kill-her-dog-to-save-boyfriend-from-mauling/entry/10/143/

Unknown | 1/08/2013 11:21 PM | Flag
Very good article. If you look at some of these "rescues" they have pit bulls that have lived most of their lives at a rescue. Is that humane? If you watch Pit bulls and Parolees, 200 dogs and 5 employees; it would be next to impossible to feed and water and clean 40 dogs per worker per day; so the animals are in cages 24 hours a day. And they would get no training at all, if it's possible to train a pit. What is the use of keeping them alive,(except to make money on a phony show). This entire rescue scam is a big money maker, just as the so called "homeless" business is in urban centers.