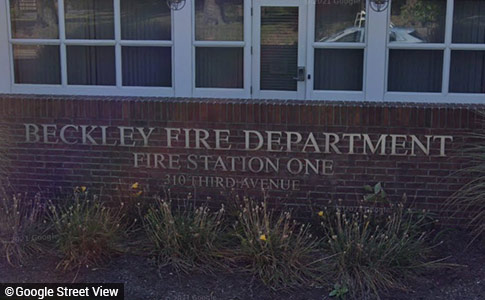 Robert Showalter, 71, was killed by his pit bull while undergoing a medical emergency.
Man Killed by Own Dog
Beckley, WV - On June 16, WVVA reported that a man was killed by his pit bull a week earlier, while undergoing a medical emergency. Robert Showalter, 71, had been sitting on his porch with a neighbor when he fell unconscious. The neighbor ran next door and called 911. When firefighters and EMS arrived, a pit bull breed dog belonging to Showalter was seen latched onto his throat. They contacted police for back up. The arriving officer shot and killed the dog to stop the attack.
The attack occurred on June 8 in the 100 block of Wilson Street. Beckley police said Showalter was transported to a local hospital, where he later died. His obituary states that he died that afternoon. Fatal attacks inflicted by pit bulls by latching onto a person's neck who is unconscious or undergoing a medical emergency, such as a seizure, have occurred multiple times in the past. We can only add that Beckley firefighters and EMS must have been horrified by what they saw.
No other information was released, and no other media agency investigated the incident. Comments on the WVVA Facebook post were predictable. Though, none addressed that this was an owner-directed fatal attack while the owner was undergoing a medical emergency. Only one similar case we have recorded since 2007 has been carried out by a breed other than a pit bull, a rottweiler. Beckley is a city in and the county seat of Raleigh County in Southern West Virginia.
View the DogsBite.org Google State Map:
West Virginia Fatal Pit Bull Attacks
.
Related articles:
07/22/21: 2021 Dog Bite Fatality: Woman Fatally Bitten in the Neck by Pet Pit Bull in Toledo, Ohio
10/08/19: 2019 Dog Bite Fatality: Man Found Dead Inside Modesto Home, Pit Bulls Suspected
05/14/18: 2017 Dog Bite Fatality: 21-Year Old Man Dies After Dog Attack in Quincy, Illinois
---
Baseline reporting requirements:
Law enforcement departments across the United States should release consistent "baseline" information to the media and the public after each fatal dog mauling,
including these items
.